A lot should go into how to choose an ecommerce SEO agency for your business. It's important to understand that being in the ecommerce space presents unique challenges in how marketing efforts affect your bottom line, your business' perception in the marketplace, and ultimately your brand's story. You'll want to make sure that the people within the SEO agencies you are vetting are ready and willing to understand your business and truly have your best interest in mind.
Ecommerce Versus Traditional SEO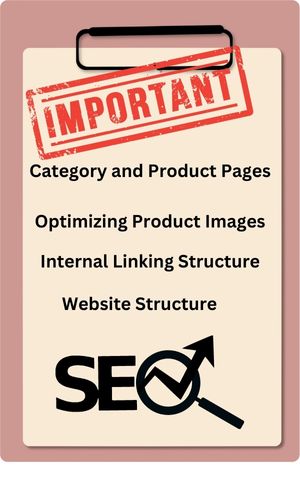 Although most SEO practices will translate no matter the vertical or industry, you should take note that there are a few key areas to add extra focus when it comes to ecommerce SEO – and you'll want the agency you work with to be able to cite these without you having to bring them up.
Traditional SEO will call for things such as keyword research, optimizing existing static website pages, off-page optimization, optimizing performance (such as improving page loading speed), addressing URL structure, and more. Utilizing each of these SEO strategies, as well as the many not mentioned here, will be essential to helping your ecommerce store get the boost it needs to drive the most traffic to your website. Where you need the edge is in the tactics an ecommerce SEO agency can provide. Some of the focus points these agencies will hone in on are:
Category and Product Pages – Properly setting up you category and product pages is a non-negotiable for a high-performing ecommerce site. Part of this means optimizing keyword placement. Each category page name should be a keyword that you're aiming to rank for, and the URL slug should be short and use canonical URLs if applicable. Product pages should include detailed descriptions of the products, customer reviews, images/videos, a call-to-action, and additional info such as price, availability, etc.
Optimizing Product Images – Images on both category and product pages should be high quality and size-optimized, and include ALT text.
Search Snippets – It is important to build out detailed search snippets, just in case your listing shows up under a search engine's shopping tab. You should aim to include details like a product image, star/review rating, product description, and anything else that may be helpful in helping your product listing stand out from the others.
Internal Linking Structure – Your product pages should be no more than three clicks deep from your homepage, if at all possible. You can also tie your internal linking structure to your content strategy – linking to your products and categories from your blog posts.
Website Structure – As mentioned under internal linking structure, your website structure should be simple, with product pages being no more than three clicks from the home page. This will help keep your page slugs short and help steer your site visitors to what they are looking for as easily and quickly as possible. You'll want to link any of your most popular categories and products directly on your homepage.
Why Choose An Ecommerce SEO Agency
Aside from the obvious reason that you are looking for help getting your store and products in front of your ideal customers, you may have unique reasons for why you are seeking out an ecommerce SEO agency. Answering the question of why you're looking for this specific type of help, and noting your detailed responses, will greatly help in figuring out which ecommerce SEO agency is right for you and your business. Maybe you or your team simply need to augment your staff to help keep up with workload. Perhaps your internal team isn't getting the results needed to stay relevant or viable. Or maybe you're great with all the other elements of marketing, and are looking for a specialist in this realm to give you an extra boost. Either way, it is a great idea to seek outside help and the expertise that comes along with it.
Ecommerce SEO agencies focus solely in this space, and because of this, odds are they will have had some experience in dealing with the requirements you seek for your store.
Vetting An Ecommerce SEO Agency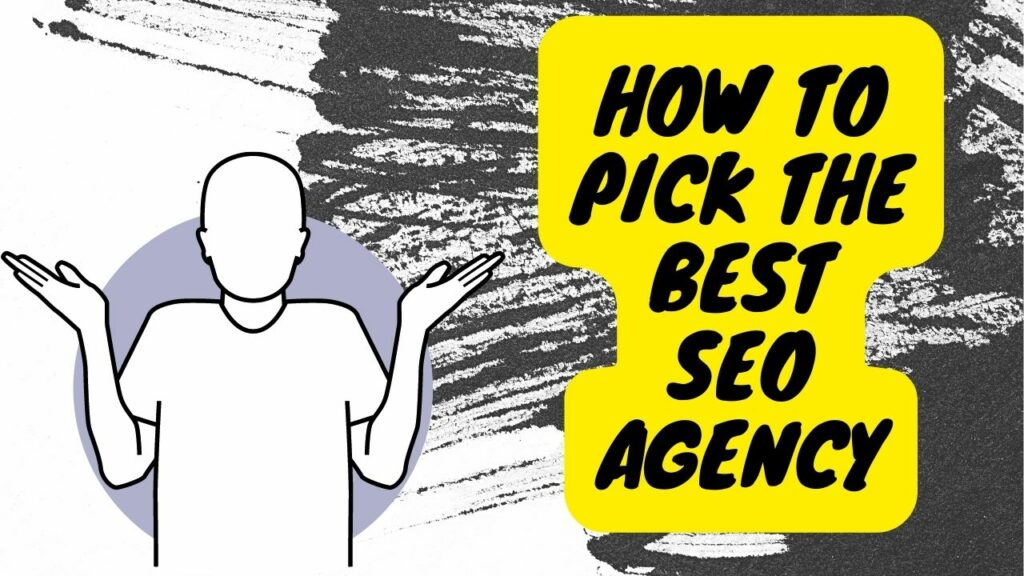 Let's go ahead and get into the nitty gritty of how to choose an ecommerce SEO agency. As mentioned in the previous section, your business needs for seeking out a specialized agency will oftentimes be unique, so the questions you want to ask prospective SEO agencies will vary. These questions will be vital in ensuring that the agency you end up working with is one that you and your team will get along with, work well with, and feel understood by. Remember, at the end of the day you will be working with people, so it's crucial that their team operates in synchronicity with yours. You want your ecommerce SEO agency to be an extension of your business, and for them to understand both your website and your company vision inside and out. Some of the questions you might consider asking prospective agencies could include:
What case studies can you provide us for clients with a similar set up or product offering as ours?
Do you have any current clients that would allow us to speak to them as a reference and for testimonials?
What does your ideal client look like, and how do we fit into this persona?
What does ongoing cadence look like with your clients?
How is your reporting process carried out, and what all is covered during your reporting meetings?
How much do your SEO services cost, and what does that breakdown look like upfront versus monthly ongoing? What are your setup fees and what is your monthly retainer?
How will we be able to view/track any changes you've made to our site?
Who is your longest active client, and how long have they been with you?
What SEO tools are you using, and how often do you seek out newer technologies?
What mixture of SEO types will you use to help our store gain more traffic and more conversions?
Why should we go with your ecommerce SEO agency over a different one?
How do you structure your contracts? Month-to-month, annual, etc?
What ecommerce platforms is your team proficient in?
These questions are just a handful you can choose from or start with, and are meant to help get the juices flowing to make sure you are covering your bases once you begin to engage with agencies. If you can find out what types of stores they are working with, and ask about how they will adapt their efforts to ensure your stores success, that is a great place to start.
Making sure the agencies you are talking with have experience with the ecommerce platform your store is built on is also essential. It is best to avoid being a guinea pig client and have your store being a learning environment for an agency if you can avoid it. The kind of budget you have allocated for this marketing initiative can sometimes dictate the kind of results you can expect from your agency. If you are comparing pricing from different agencies, note what you are getting in return for the cost. Does one agency have more than one dedicated account manager in their office? You'll want to take note of how the agency staff is structured; i.e. – in-person staff versus outsourced contractors fulfilling the work. You will have to decide what type of agency setup you prefer or are okay with. For example, an agency may have an account manager you interact with, in-house content writers, and they might outsource the building of backlinks. Others might do everything in-house. The price difference you'll see might very well vary depending on factors such as these. Our goal here is to provide you with aspects of choosing an ecommerce agency that will work best for you and your store's needs.
Choosing An Ecommerce Agency
Choosing an ecommerce agency that's right for your store can seem like a daunting task, but the time spent vetting agencies in a proficient manner can save you time, money, and headaches in the long run. Each area of SEO is vital in building out a well-rounded strategy that will produce the best results for your store, especially in the competitive ecommerce landscape. Working with people that understand the platform your site is built on, that has similar experience working with products and website setups as yours can provide you with an edge in getting quality work going for you in less time. When you work with experts that posses an intimate knowledge of how to get ecommerce stores to rank and drive more conversions, it can save you thousands of dollars down the road, rather than working with a novice freelancer that may just be getting their start in this industry. All in all, make sure you are separating traditional SEO agencies from those that specialize in ecommerce SEO, and use this article as a reference point for making sure you have all your bases covered when it comes to choosing the right agency for your store.