Shopify Promo App is an online marketing video maker that can make advertisements for your e-store product in minutes. And guess what? It would just take a few clicks, isn't that great?
The app allows you to create engaging videos so that you can promote your product on your e-store as well as on different social media platforms.
By the way, have you ever noticed those gurus that appear on skippable YouTube ads? Yes, they've banked great money because of only one thing – Video Marketing!!
Let's just find out what Promo is capable of and how it can take your Shopify store to the next level.
Step by Step Guide to Make A Product Video with Promo.com Shopify App
Making a product video via the Promo.com app is like a walk in the park. Here's how you can do it.
Step 1: Click on the button "Make a video"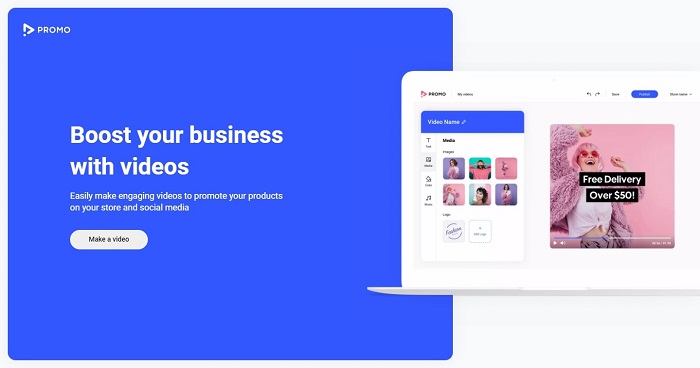 Step 2: Several free templates are available out there. Select any template you like to make a professional promo video. As of now, templates are categorized in 4 types:
Brand video
Product video
Testimonial video
Occasion video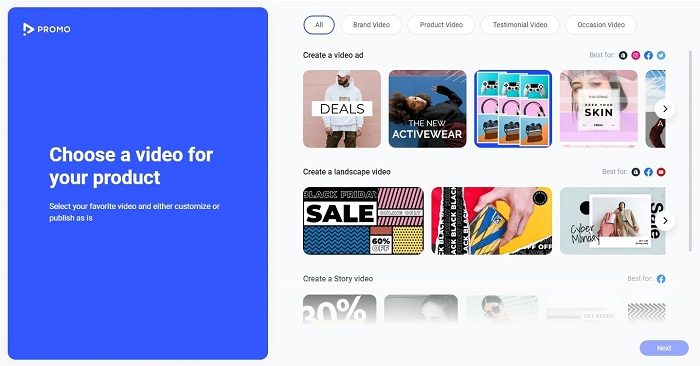 Step 3: Once you click the template you like, you can preview it and make sure you're on the right one. After being satisfied with the template, click on "Select"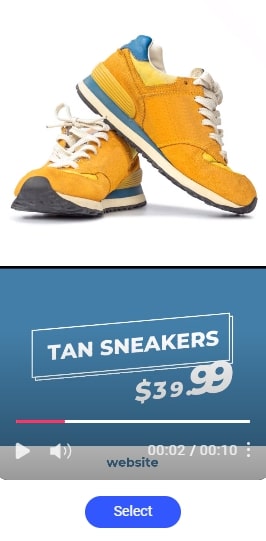 Step 4: Now a list of all the products in your store would appear. Select the one you wanna create the video on from the list and click "Next."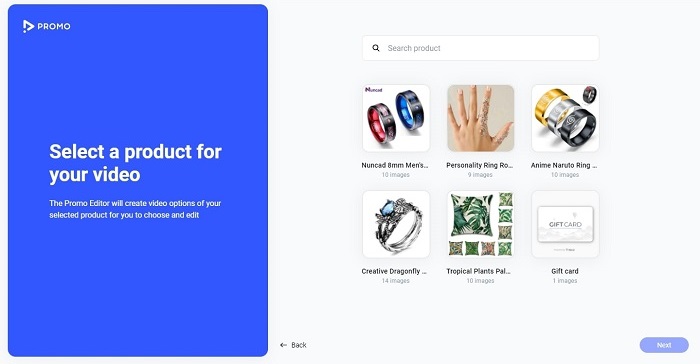 Step 5: Once the product images get loaded, it will automatically sync all those in the video with beautiful transitions.
You can edit the video by changing the information from the left side section. Currently, there are 4 categories you can customize your videos with:
Go on, play with it till you get it right!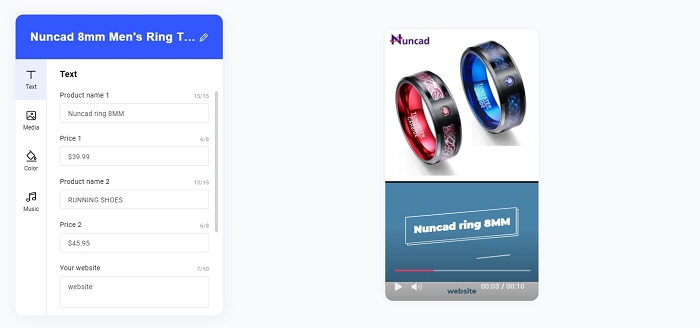 Step 6: When you're done customizing the video, click "Save" and then "Publish".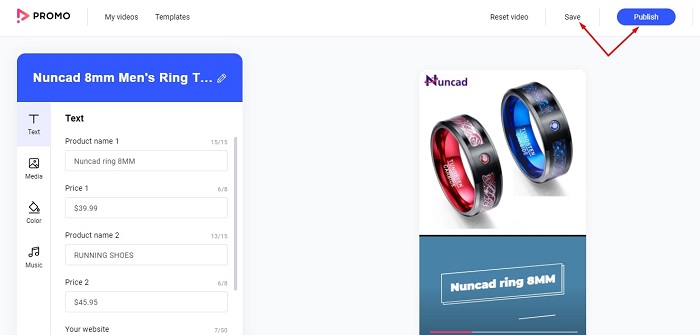 The software may take a couple of minutes to create this video.
Step 7: After publishing the video, you will have to select the platform you wanna share your video on. Here are some options that you might wanna choose:
Shopify e-store
Facebook
Instagram
YouTube
Twitter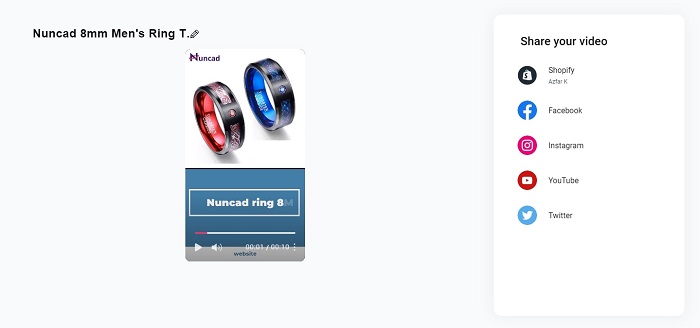 Step 8: Agree to the terms and conditions and click "Publish". That's it. Your video is up and running!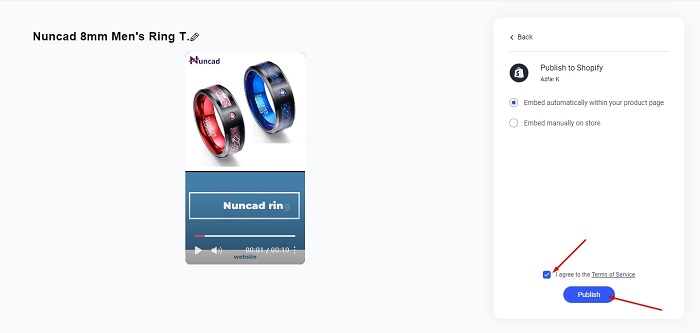 Pros and Cons of Promo.com App
Pros
The app's interface is minimalistic and user-friendly
Great set of editing tools
Gives you the chance to publish product videos on social media channels
Cons
Sometimes the platform freezes for no reason
How Much Does Promo Shopify App Cost?
Firstly, you can opt for a Promo's free plan. If we talk about the paid plans, there are 2 alternatives – monthly and annually.
If you go with annual billing, you get a 2-month free trial with premium features. That way you can get used to the platform and make your decision accordingly.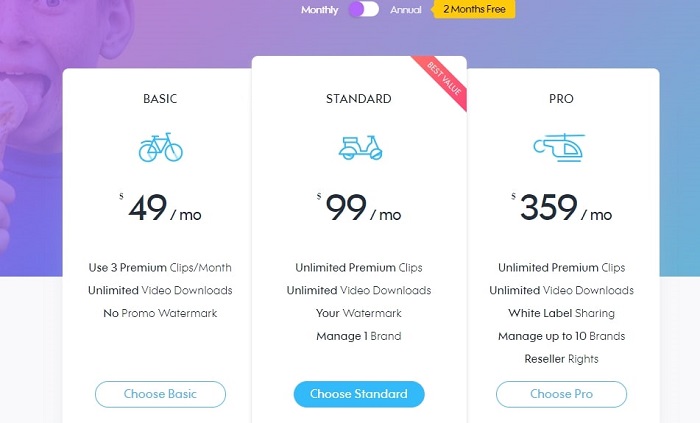 As you can see here, Promo consists of 3 plans. So pick whatever feels right.

Is Promo.com App Worth It?
Product videos in a store make it look professional. Therefore, it's important to have a video on every product page you have.
From latest templates to epic editing tools – Promo.com has almost everything that a store owner looks for in a video maker platform.
To get started, you can try its free plan 🙂