Just imagine comparing Big Cartel Vs Shopify, they go hand in hand with the features and benefits over each other.
Is it even possible? Here's a big YES! To be honest, making the best choice depends on what you actually desire for your store.
There is no exaggeration in saying that both platforms are quite phenomenal and have a lot to offer their users.
Did you know that around 820,000 merchants use Shopify to sell their products? Whereas about 60,000 stores in the USA are powered by Big Cartel.
However, there's only 1 winner in every battle! So, in the end, you will know who the winner is. But first, let's dive in to see a detailed comparison of Big Cartel Vs Shopify!
Big Cartel vs Shopify – Which is More Powerful
Shopify Overview
Ever wondered how Shopify is the host to million web stores, connecting a lot of customers with store owners every year?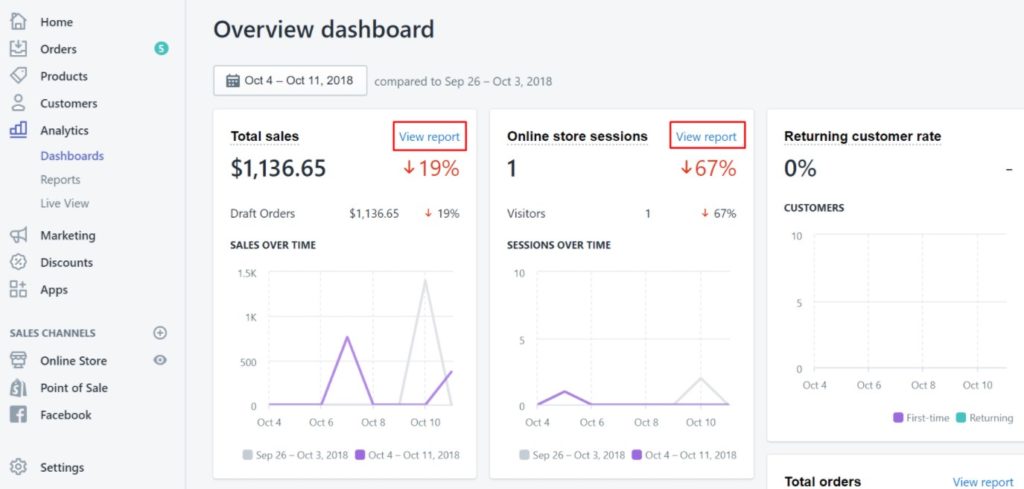 Admittedly, it is well-known for easiness, extensive integrations, and benefits it provides to the customers. Let's have a look at the features Shopify offers.
Construct a store with modern customizations and an easy-to-use drag & drop builder
Despite the fact that the platform is a multi-features complex engine, it still remains user-friendly
See unlimited products with multiple variants
Supports almost all popular payment gateways
In-built cart abandonment recovery feature gives it an edge over its competitors
Integrate Shopify apps with your store to scale and optimize your business
Big Cartel Overview
Big Cartel is a platform that enables you to set up and manage your online store. With real claims of effortless function, you can develop a fully customizable store using your creative skills.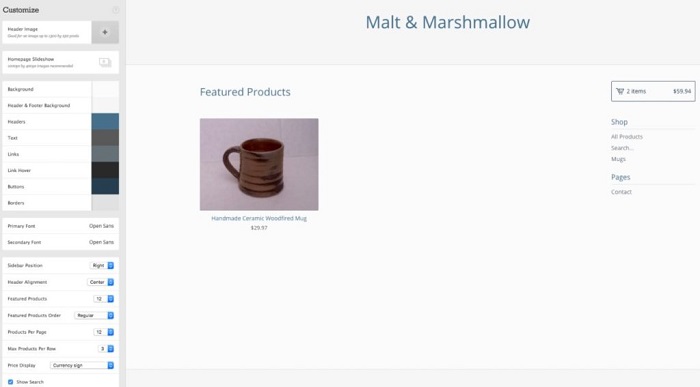 These simple tools allow you to handle the whole system efficiently. Let's see what are the features of Big Cartel:
Effective inventory tracking
Built-in SEO tools to grow your store organically
Top-notch inventory management
Supports various languages
More than 100 payment gateways
Set up discount codes on your products to increase conversions
Big Cartel vs Shopify Comparison
Benefits of Shopify
Shopify offers a rapid and easy setup that's no more a treat for many users. It further includes:
Commendable mobile compatibility
Nothing can be greater than building an easy to manage online store. Here Shopify has got your back with the most advanced manageability. More importantly, it allows:
Shipping charges to be calculated automatically
Sends exclusive reminders to customers
Calculate the taxes efficiently
The templates enriched in a Shopify store use marketing along with SEO to boost their conversion ratio. It works to:
Provide social media association
Sell exclusively on Facebook
Support SEO to grow your store organically
Security: The exceptional security also counts to be a great benefit we get for using Shopify and there is no doubt about it. Safety is the foremost parameter that would drive your customer's buying decision. Shopify, with its free SSL and great payment encryption method, has got you covered.
Customer service: The customer care service is diverse. You can get 24/7 support, emailing their elite technical team anytime. Furthermore, the help center available on the Shopify website contains multiple tutorials and guides to make it easy for you.

Benefits of Big Cartel
User-friendly platform: The setup of Big Cartel is pretty easy and reliable. All you wanna do is select a theme, pick a product to sell, and fill in the information for the product. Yes, that's all we need to sell products on Big Cartel.
Inventory Management: Big Cartel is specially designed to enhance small businesses that work to deal with various single products. That's why the free plan can deal only with five products and the most advanced program goes with up to 300 products. The nutshell of management includes benefits like:
All-time inventory tracking
Selling the products digitally
Automatic emails for order confirmation
App Integrations: Big Cartel is well-known to support multiple app integrations and the most common among them is Facebook. You can integrate your store's inventory with your Facebook business page and start selling on Facebook right away!
Affordability: When it comes to pricing, Big Cartel is quite affordable. It also includes a free plan that makes it a choice for lots of users, especially small businesses.
Versatility: It offers some versatile-looking reliable and eye-catching templates that can be tweaked as per your preference.

Shopify Advantages Over Big Cartel
Payment Options
Compared to Big Cartel, Shopify undoubtedly has more payment options. It offers more than 100 different payment gateways allowing you to go with the one that suits you perfectly. They include world-renowned gateways like PayPal, Apple Pay, Amazon, etc.
Despite having multiple payment choices, Shopify comes with an inbuilt payment option called Shopify Payment Options. And you know what? It's the only platform where you pay 0% transaction fees.
Note: Big Cartel users are limited to Square, PayPal, and Stripe. There is no other payment gateway available. Along with this, a credit card fee is also charged with Big Cartel.
Cart Abandonment Recovery
Have you ever wondered how abandoned cart recovery works? It will save a lot of bucks for real.
Whenever the customer leaves a product abandoned in the cart while checking out, you can easily send automatic emails to engage with them again. Sending them an email triggers their emotion to complete the checkout process.
Shopify comes with this in-built feature that allows you to grab such customers efficiently. On the other hand, Big Cartel doesn't offer cart recovery features, which gives Shopify an edge over Big Cartel.
Shipping Choices
There's no exaggeration in saying that Shopify is the clear winner in terms of shipping options.
Shopify comes with the exclusive top-notch shipping suite that helps the users manage the labels and rates quickly. Besides, it also provides discounts on the rates when products are being shipped through DHL, USPS, and UPS express.
Not only this, it includes automatic and calculated rates on its advanced plans.
Although Big Cartel doesn't handle shipping itself, it's not as poor as you think. The app integration available here lets you integrate various third-party services like ShipStation.
Social Media Integration
Shopify thrashes Big Cartel here as well because it offers users more than 80 app integrations for lots of social media platforms like Whatsapp, Facebook, Instagram, etc.
Quite simply, it provides something for every person who desires to connect with the customers using social platforms.
Although Big Cartel integrations are limited, it takes care of the requirements and allows you to build a strong social presence.
Furthermore, some additional apps connect Big Cartel to other apps like WordPress, Twitter, etc.
Big Cartel Advantages Over Shopify
Pricing
Big Cartel is more affordable than Shopify. Both are enriched with great features and are no more an exception, trust me.
But Shopify is way more costly than Big Cartel and it's because of the quality features it ensures.
The plus point is – Big Cartel offers a free plan along with budget-friendly prices, making it a more appealing choice for your small businesses.
Well, there are no more advantages of Big Cartel, just the pricing. Everything else is just meh with Big Cartel.
Big Cartel vs Shopify Pricing Comparison
How Much Does Shopify Cost?
So far we have addressed the fact that Shopify is a bit more pricey than Big Cartel. Along with this, we also know that Shopify is better. So let's see what betterment we get.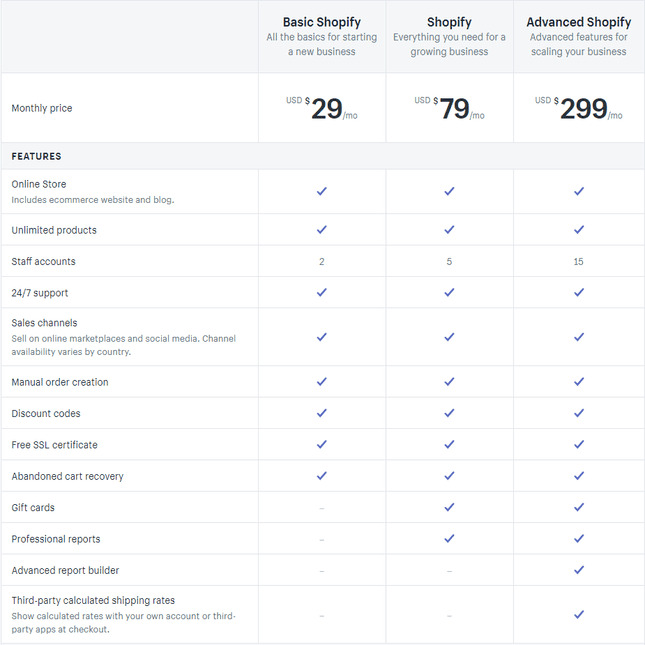 Shopify comes up with three different pricing plans: Basic Shopify, Shopify, and Advanced Shopify. The ranges are diverse, allowing you to choose from $29 up to $299 per month.
What's the catch here? It provides you with plenty of areas to grow your business to a much greater extent as there is an option to unlock modern and innovative features.
The cheapest plan that you can see is the basic one that starts just at $29 per month. It offers even more than the most expensive pricing plan provided by Big Cartel. See the difference now?
The most significant features include:
Unlimited products
Shopify app
Multifunctional integration
Discount codes
That is the basic; it has much more to offer. Its essential feature is specially designed to help you set up the store. And guess what? , it includes the full features you need to build the foundation of your store. With time you can upgrade the package as the business grows.
However, the Shopify plan that costs $79 per month is an excellent value for money, making it ideal for some growing businesses. Despite having all the basic program features, it also offers additional features like professional reports and other gift cards.
How Much Does Big Cartel Cost?
When you start an eCommerce business as a side-hustle, you won't have thousands of dollars to put in at once. So with Big Cartel, you can start with the free plan, grow your business, and keep upgrading the plan.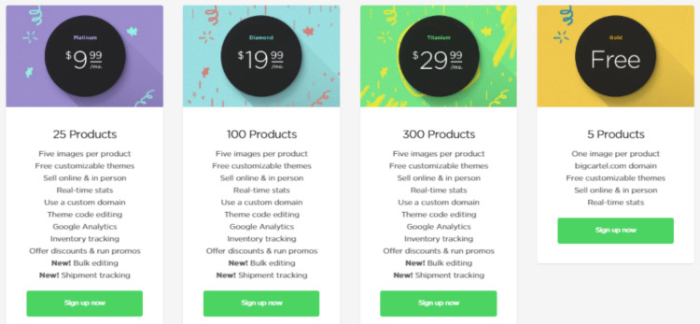 Quite simply, Big Cartel comes with four different paid plans featuring a free plan too. Sounds impressive, isn't it?
However, the three pain plans are not as costly as Shopify plans because they lack advanced features.
The prices range from $9.99 up to $29.99 a month. But the downside to this is – there's a limit to the number of products you sell.
Setting Up Shopify
Step 1: Go to the Shopify website and start a free trial for 14 days. The site you need to work on is www.shopify.com/signup.
Step 2: Enter the necessary information like your name and email. Don't forget to mention the store name. The plus point is you can change the store name whenever you want.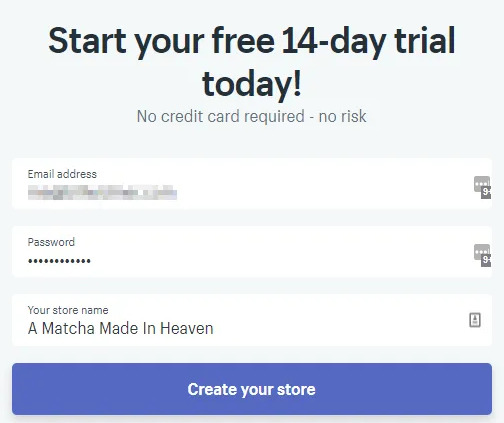 Step 3: Once you have created the store, you will see a tag labeling that tells a little about yourself.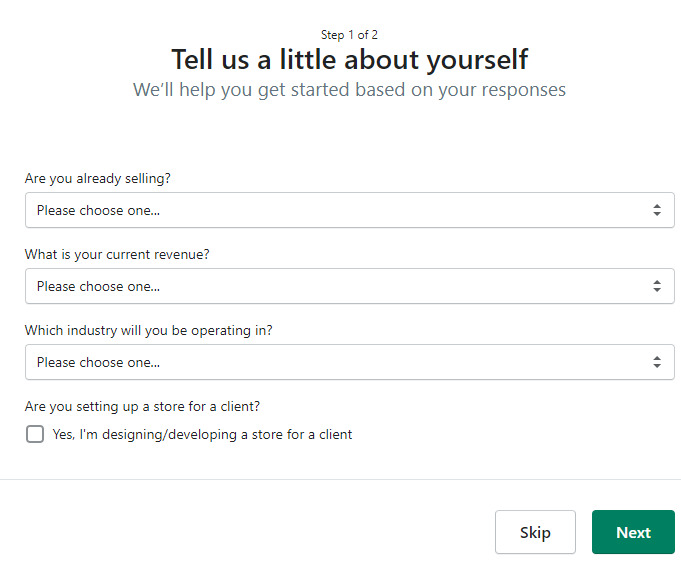 Step 4: Here, you need to be a bit careful! Enter name and mailing address. Make sure the mailing address is right. It's beneficial if you have a business address. But if you don't, don't worry! Use your home address in this slot.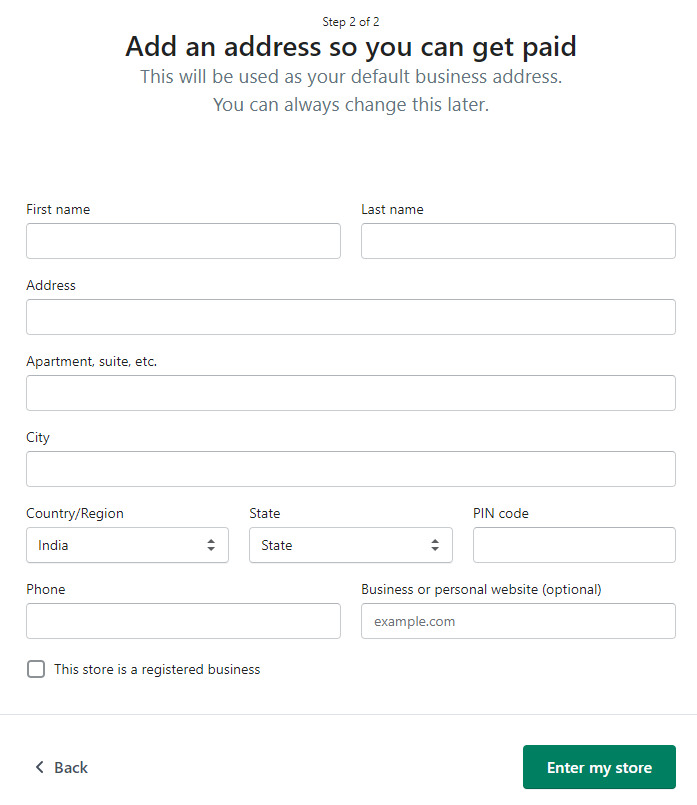 Step 5: The basic setup is done. Now, you can customize and select a theme for your store. Basically, here you have to consider something that's essential. That's the store's theme.
Why is a theme necessary? It is a pre-created design that is well-known for adding prettiness to the store.

Step 6: Optimize the settings! Shopify has excellent settings that makes it easy for you to change and add the most to your new store.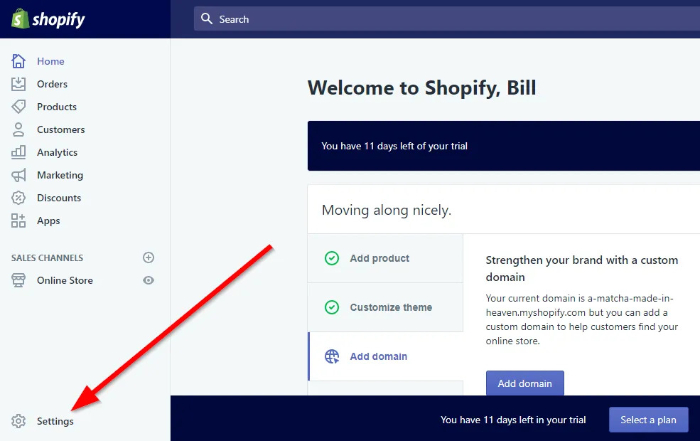 Setting Up Big Cartel
Go to the Big Cartel website and select sign up.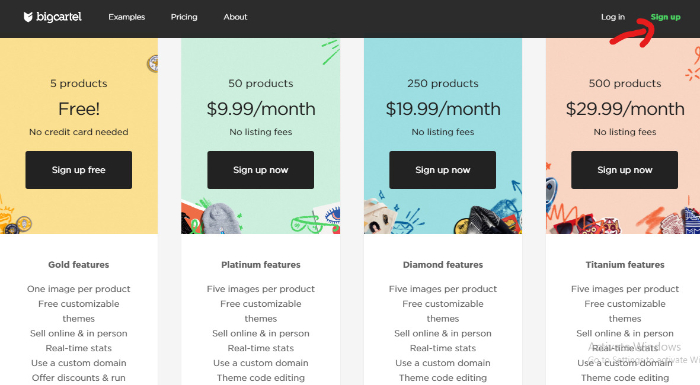 After selecting sign-up, you can choose the pricing method that suits you perfectly.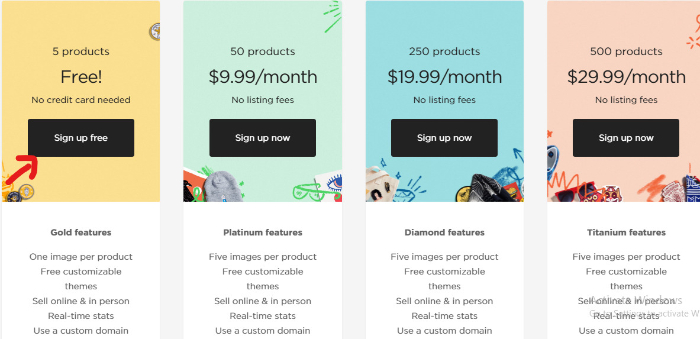 Fill in the name using your email address. Add a strong password and select a shop name. By the way, you will get a URL for your shop as well.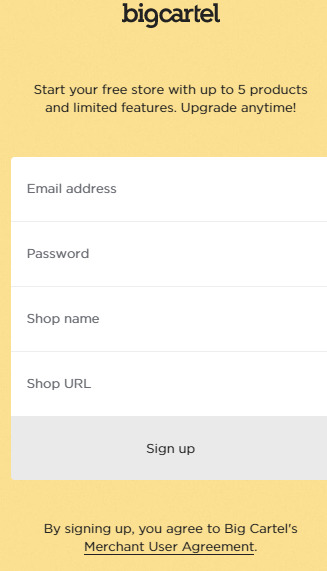 And Boom! Your store's ready to use.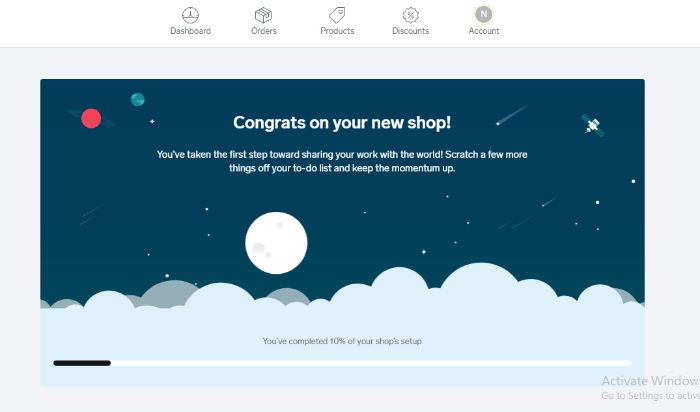 Go to complete your site and fill up in all the shop essentials.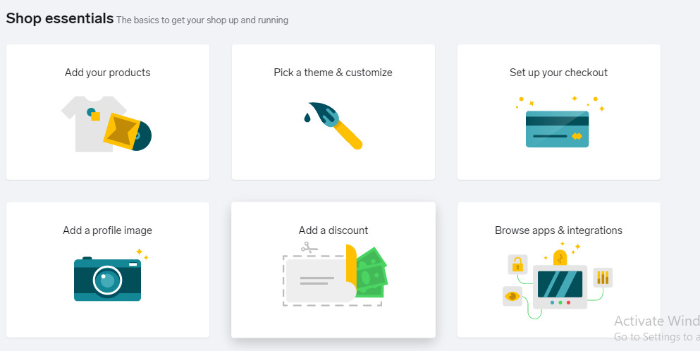 Big Cartel vs Shopify – Winner!
Both platforms come with some significant differences but they target quite different target audiences. Big Cartel is specially designed for small businesses that only require some basic features and they have a small number of products.
Big Cartel shops are not ideal for scalability. Besides, its interface is not as great as Shopify.
In a nutshell, Shopify is the clear winner.