Want to Grow in the upcoming decade? You need some serious social media marketing tips to achieve that goal. After all, several established and renowned brands use these social media platforms to promote their goods and services. Not only this, it has helped them reach a large targeted audience in so much less time.
Gone were the days when billboard was effective. In today's era, Instagram, YouTube, Facebook, or even Twitter ads can gain better engagement.
Many startups have turned their interest in social media marketing. Although it may feel like a heavy task to deal with multiple social media platforms, you will learn how easy and effective it is to manage social media.
Besides, it doesn't matter whether you have connected with social media for years or you have joined it recently. A room for improvement remains constant forever. In this blog post, I'm gonna reveal some of the most valuable tips to improve your social media marketing skills.
Social Media Marketing Tips for Any Platform
Social Media has slowly entered our lives and constantly marked huge differences. When we talk about social media, every second person in the world connects through social media. In a massive count as such, it gets tough to find your targeted audience just by staying active on your profile.
These social media marketing tips in 2021 may get you as near as possible to your online marketing goals.
Plan A Detailed Layout Of Your Goals And Objectives.
Before working in any field, you need to plan your goals and strategies. Similarly, social media platforms also work on planning boards. To sustain growth in social media marketing, you require relevant strategic plannings that revolve around your primary goals. Try to align your social media with all the marketing standards possible.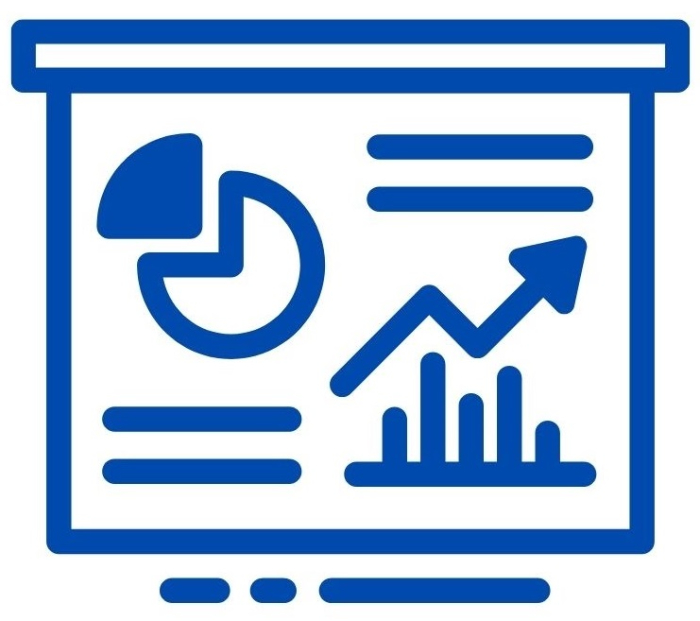 It gets necessary to note down your goals if you want them to succeed. Breaking down your supreme goals into smaller ones can help you achieve bigger goals efficiently. You can use numbers to set target followers, make deadlines, and outline your strategies. All of this will boost your approach towards social media marketing.
Gain Knowledge About Your Audience
Knowing your audience is a crucial step towards growing your business on a social media platform. Using various means like messaging, posting, and responding to comments on your post, you can interact with your targeted audience.
Besides, it will help you in building trust and gain a positive response from your audience.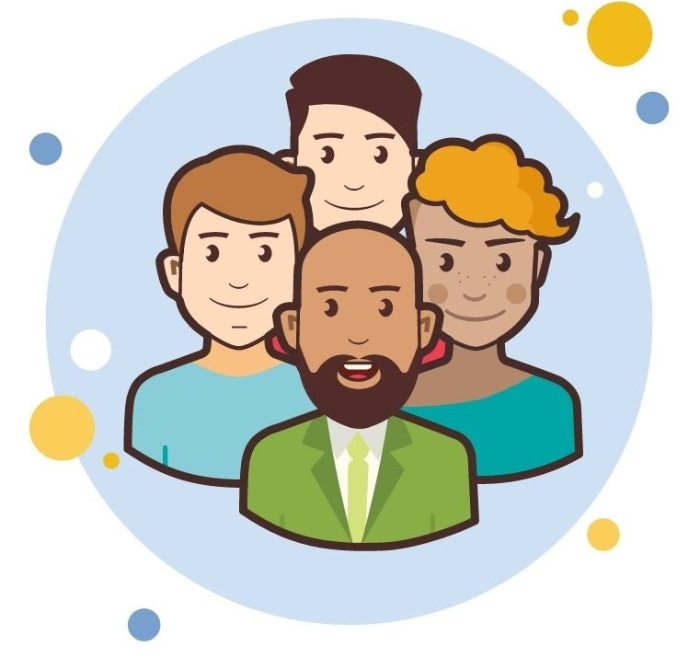 You can closely learn about the interests of your audience. Running customer response surveys, observing demographics, collecting feedback and getting insights about their action on your profile. Your business will achieve recognition as a business that cares.
When you gain knowledge, it will get easy to target the interests of your customers. It will help to promote the growth of your online store.
Plan Contests And Giveaways To Boost Your Social Media Strategy
To keep your audience engaged in your services, you can plan events like contests and giveaways. It will encourage them to participate and remain connected for more upcoming events. If you've been in the business, you must be aware of the value of incentives.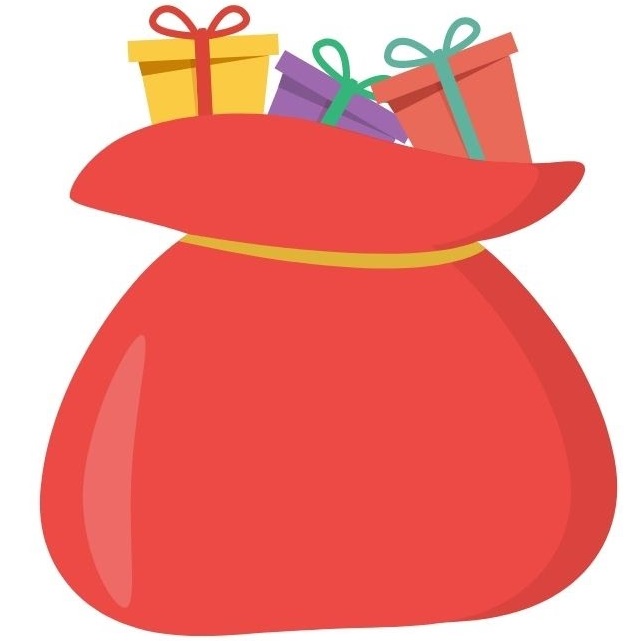 You have to look for things your audience may not resist purchasing. Also, you can add tasks such as Like my Facebook page or tag your friend in the comments below promoting the page further.
Develop Your Social Media Content Carefully
Everything you post in your social media profile needs to have a proper format. It will give a visual treat to your audience. You must never hurt the sentiments of your viewers in any of your content. It will work as negative marketing to your business. Believe it or not, such social media marketing tips can help in maintaining the reputation of your business.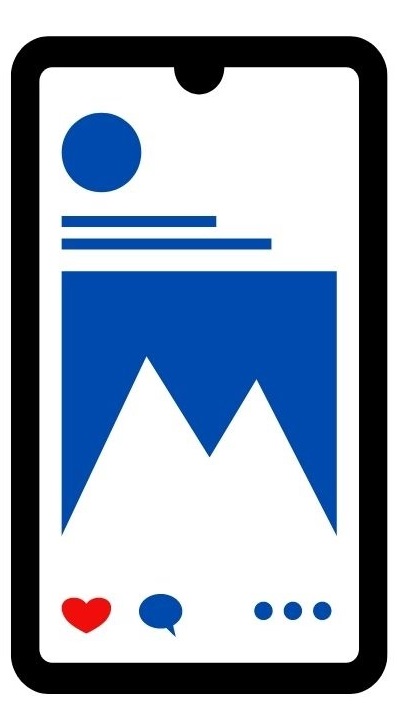 Creating good quality content has a crucial role in promoting your business. Depending upon the type of social media platform, learn to target different purposes of each network. For example, LinkedIn works as an excellent platform to promote B2B services and Instagram has an efficient interface to promote using short videos and static images.
Write Mesmerizing Copy Content
Mesmerizing copy content can trigger algorithms of social media. When you start writing unique content, it manages to mark an impact of authenticity on your audience. Using content, you can get in touch with your audience in a more direct way.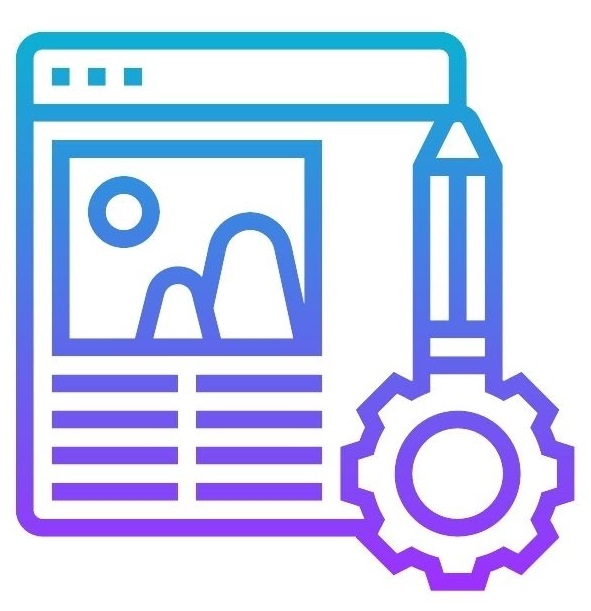 Induce witty sentences and powerful words to drag the attention of the viewer into your page. Besides that, don't forget linking your post to various blogs and questions to sustain interest.
Instead of just a heading, we recommend you to put an eye-catching description.
Don't Reveal Your Cards Too Soon
You can't expect people to reach out to your social media channel to offer immediate commitment. It takes time, effort, and trust on both sides. Keeping your tactics hidden can work in your favour. Instead of showing cards in the beginning, you can showcase content that your customers want to consume.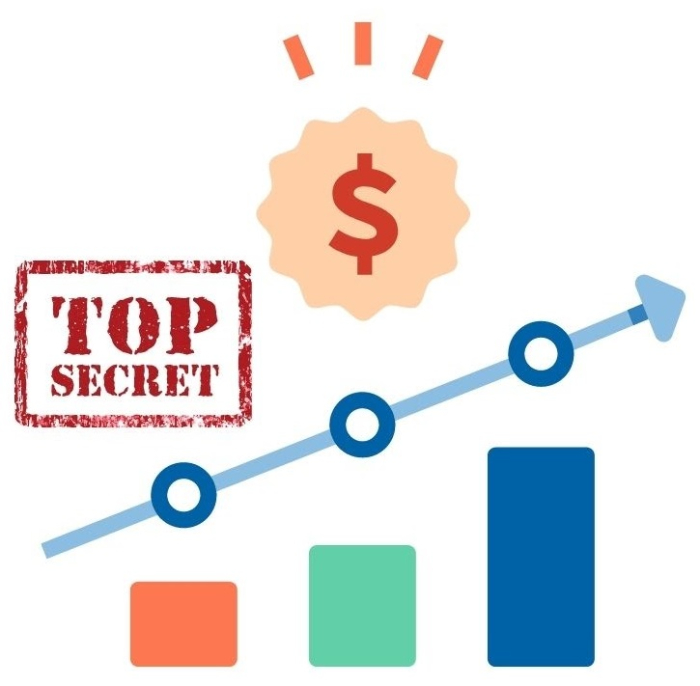 A simple way of encouraging trust is showing the benefits of the product rather than your sales announcements.
Let's say you want to campaign the sale of a travelling bag. You can discuss its advantages and uses in your post to drag your customer's interest. You can use strategies to encourage re-sharing and engagement such as asking questions, offering discount codes, etc.
Later, you can work on promoting your service by highlighting the discount sale offered. By this time, your customer might be interested enough to drop in the cash. So, keep your hand hidden until it's a good time.
Use Video Content In Your Social Media Strategies
Video content has taken the heights of marketing to another level. But, if you have isolated yourself from the existing world (literally!), you may not take it seriously since videos often cater to a younger generation. Not every person visiting your page is a reader. Some may avoid reading long posts. In such situations, video content works as a tool for engaging the audience by a visual treat.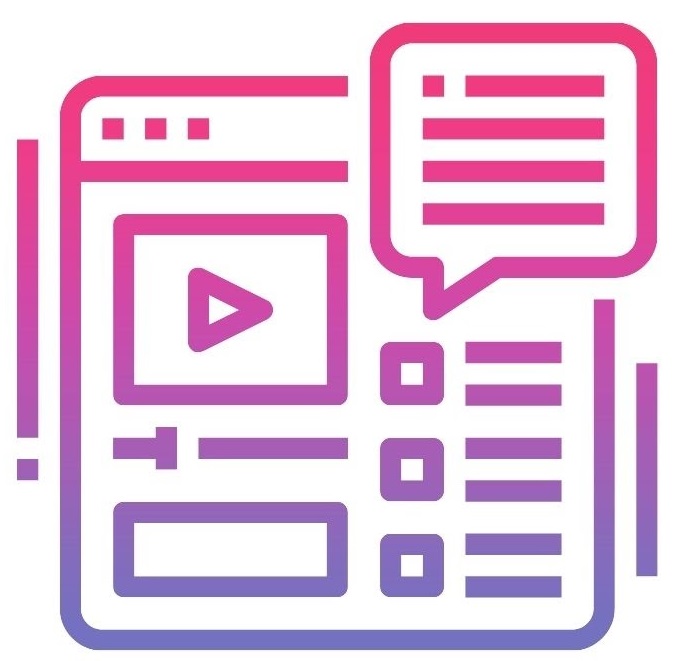 There are several ways that you can opt for connecting to your viewers such as live videos, stories, visual posts, or sharing the link of your website having videos. Try using a combination of live videos and posted videos that can engage the audience to their best. Once you get used to it, you will know you got the best social media tips for 2021.
Use Creative Images & Designs
Creative and attractive images used for promotions help in building prominent customers. You don't need to be a professional content creator or graphic designer to make appealing images. Today, there are various tools like Canva that even beginners can use to create amazing templates. Avoiding a middle man can also keep your focus on providing content relevant to your customers.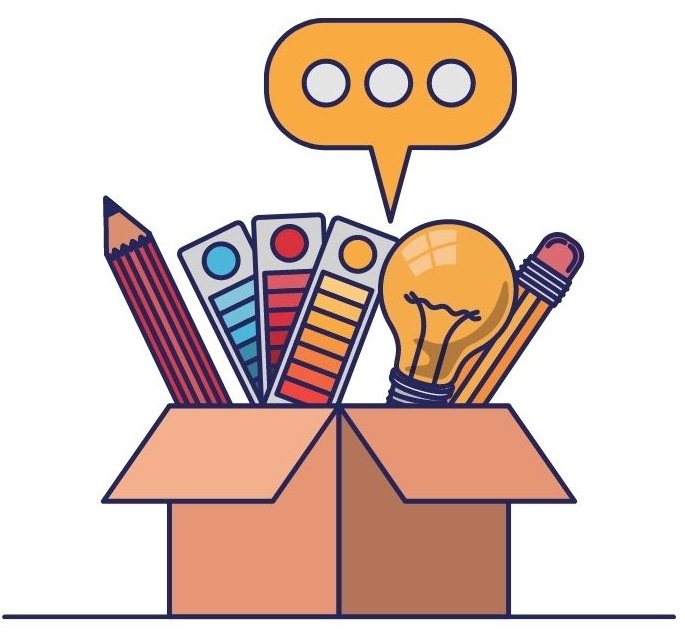 Take an example of a cosmetic product, you can create images that revolve around your beauty product. Focus on creating images like:
Cover pictures of your business profile
Upload your logo as the profile picture
Get stock-free images from various sites
Search for ideas related to your business on Pinterest
Before making any design for your page, make sure you know the actual dimensions. For example, you can upload posts of square (1080X1080) or portrait dimensions (1350X1080) on Instagram.
Use Pinterest to Strategize Posts
Pinterest has come up as an efficient social media platform over the years. As a matter of fact, it has become one of the most used search engines because people use it to find creative ideas.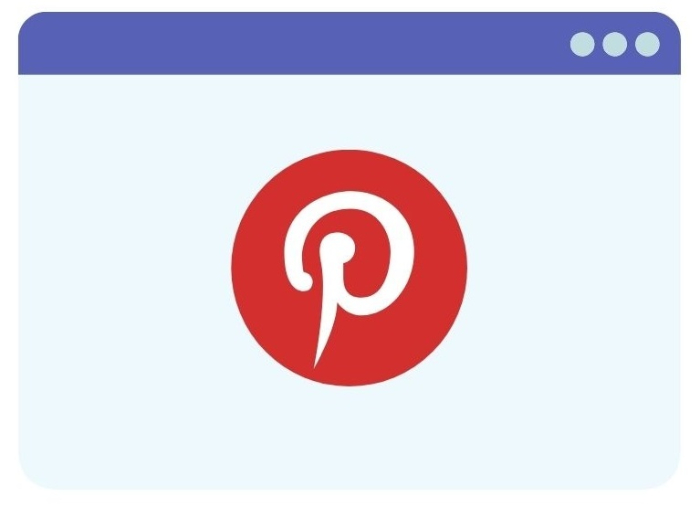 Pinterest can take your business to the next level and I really mean it because it offers a better engagement rate than Facebook and Instagram combined. Want to know more about it? Here I've written almost everything about Pinterest Marketing.
Use Innovative Tools
The tools you use to get indulged in your social platform hold great significance. If you have the right tools, you can strengthen your social media profile.
There are many tools can help you revolutionize your approach towards social media.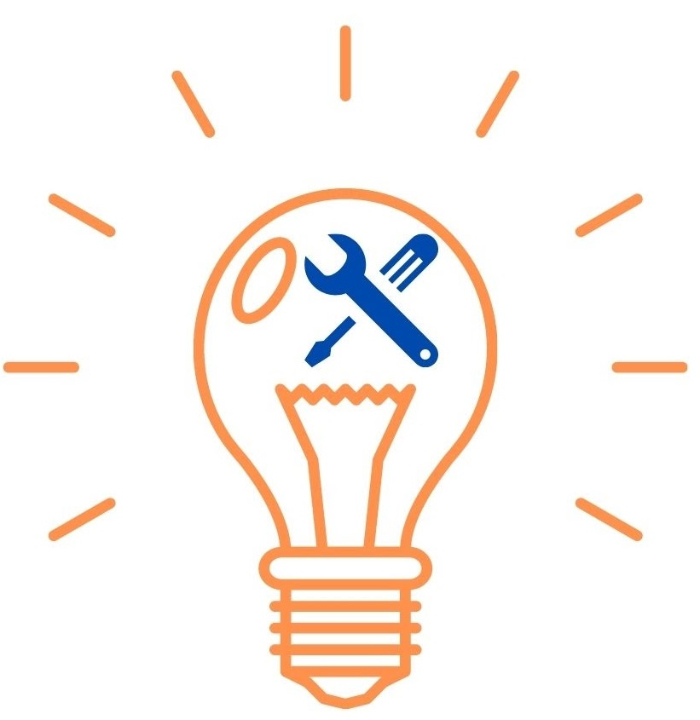 To clarify, imagine these tools as the resource for building your home. It's not enough to have the external structure – one also needs the appropriate interior elements. Similarly, you want your social media platform to be the best and a platform like Instagram or LinkedIn in itself is not enough.
For example, Buffer is an efficient tool that lets you manage every step you take on your social media marketing process. It saves you from sinking into a cluster of social media and lets you manage various platforms easily. There are also various other integrations and plugins that can be used to schedule posts, read insights, gauge competitors and so on. If I start listing these tools, you won't be able to finish this blog post. So later..!!
Join Various Public And Private Facebook Groups
Facebook gives you a platform to create groups and connect with different people across the globe. In public groups, you can gain admission without getting permission from the admin.
If we talk about private groups, you need to ask the admin to grant permissions. Trust me, groups are a great way to find like-minded individuals.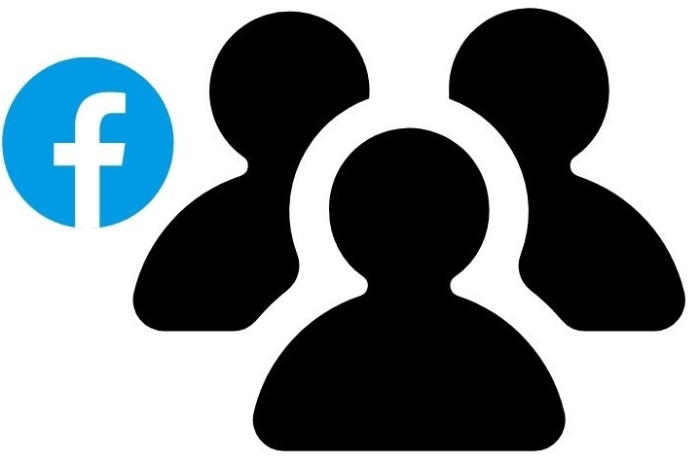 These groups can help you to promote your business within a space where you already have interested people on the go. For example – you can be sure that a group called "Bag enthusiasts" will have people interested in bags!
The promotion becomes effective when you promote in a private group after having a few conversations in the group. That way, people trust you. Other than this, there are several benefits of joining these groups:
Attract traffic to your profile
Promote your sales and services indirectly
Authentic connection to your targeted audience
Generate a profitable email list
Social Media Marketing Tips Instagram
We have mentioned social media marketing tips for online stores that can work on any platform. Knowing the popularity and fame of Instagram, below are some more social media marketing tips for Instagram.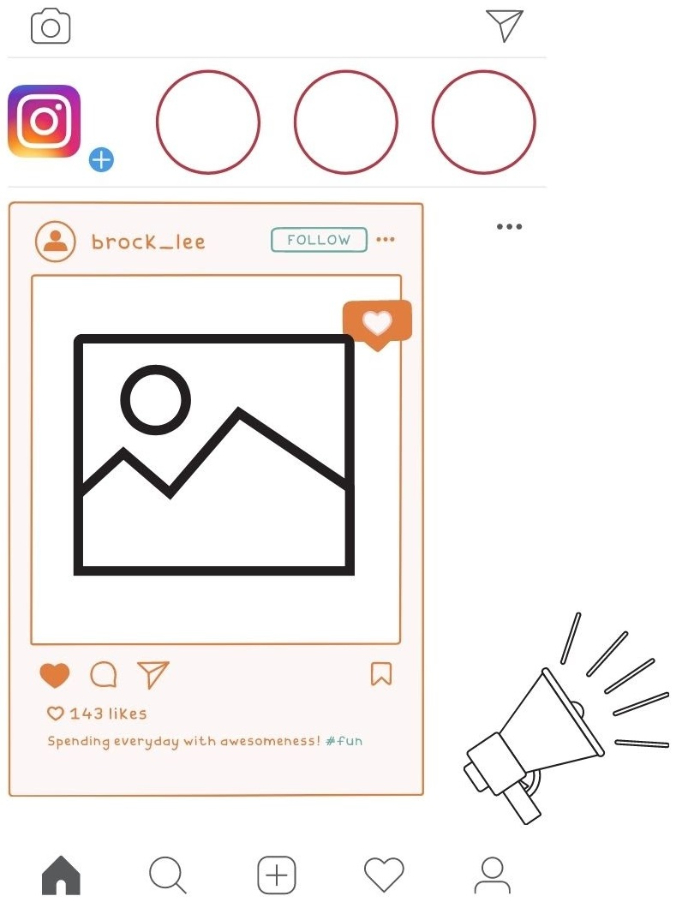 Switch To Business Profile
Once you have decided to build a business through the social media platform, switch your account to a business page. It will give a public view of your page to the audience and there are several benefits of owning a business profile like:
People following you can directly contact you from the social buttons on your page
Generate leads for your business conversions
Place ads to target a larger audience in your profile
Get insights into your viewer's actions and impressions on your post using Instagram analytic tools
Using Free Instagram Tools
When you have a genius marketing strategy, you can use free Instagram tools to make your work easier. These tools have a similar user-friendly interface like social media channels and they will get you information about your viewer's demographics like age, location, times they were active, etc.
You can also get insights for a specific static or video post on your timeline. The engagement of your page and the number of people to whom your post reached. Also, the time at which the audience gets highly active.
Try To Promote Product Teasers
You can indulge your audience into buying your products by posting teasers of your upcoming goods and services in your feed, stories, and now on reels too. Just never forget the fact that pushing your audience into buying your service can make them unfollow you. Therefore, keep your content simple.
Instagram can become an ace marketing platform if you manage to express your business in the right way. For example, you come across a video where a girl is applying mascara, and in the caption, she shares her experience with everyone but doesn't ask anyone to buy it – will it not appear more genuine than a post that begins with an #ad?
Similarly, you have to showcase your best to the customers without asking them to buy while building a desire in them to own it. Along with this, you can use integrations to find the best influencers across different locations and might get their help.
Social Media Marketing Tips For Facebook
Do you think Instagram tips apply to Facebook as well? Nope, think again or just read further.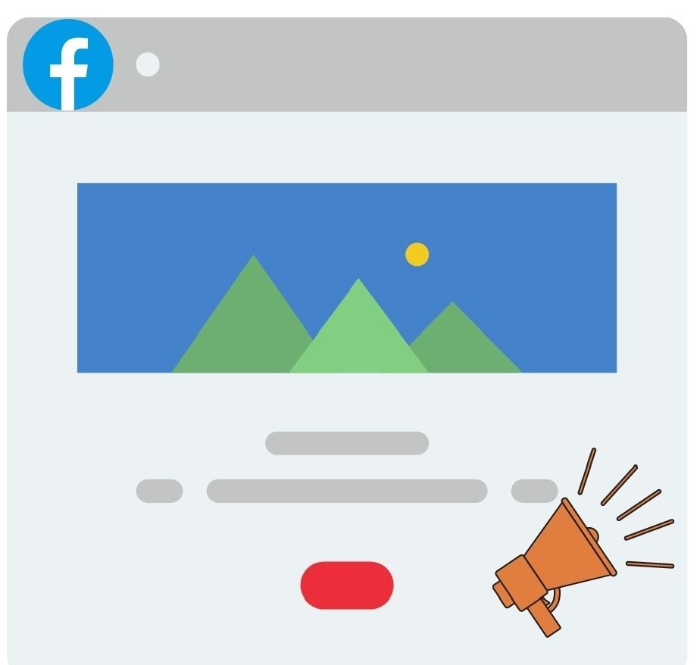 Select The Right Business Category For Your Page
Facebook lets you choose a business category from the given 6 categories:
local business or place
company, organization, or institution
artist, band, or public figure
entertainment
cause or community
Choosing the right category can affect the marketing of your business. For example, a local business or place can set restrictions to the engagement based on your physical location.
Try To Use A Vanity Url
A vanity URL is a Pseudo URL that simplifies your URL address for the viewers to remember. These URLs are simpler than the ones auto-generated at the time of page creation. Besides, it gets you a higher SEO score for your business profile.
Overall, your page gets a new look with a commendable professional approach to its audience.
Optimize Your Posts
Optimizing your posts result in a high SEO score, which means your posts will be more likely to appear in search engine.
Facebook has high visual content and you can use your logo as your profile picture. Make sure to use a simple and attractive image for your cover picture.
In addition to this, Image SEO is important so make sure to use appropriate tags, names and geo-tagging. Also, a high-resolution post will take time to load, decreasing the overall speed of your page. So have a fair one.
Tips to Leverage Youtube Successfully
In the age of influencers, Youtube has emerged as a leading leads generator. By working on various strategies, you can make a successful youtube page to promote your business.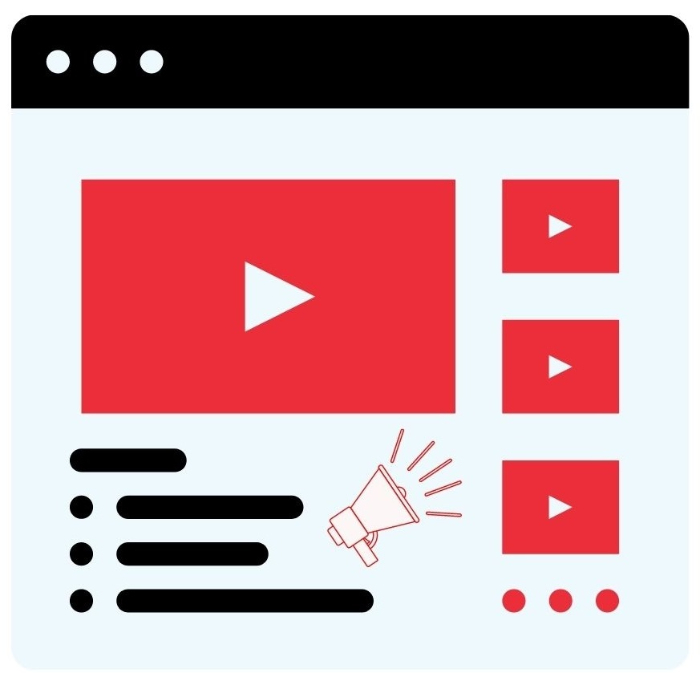 Following are the tips on how to grow your Youtube channel successfully:
Write Engaging Titles On Your Video
While uploading a video on your Youtube channel, try using a title that is simple and eye-catching. A title that drags the attention of the viewer gets a high engagement value. A title with a catchy line or phrase works as a clickbait to bring a large audience to your video.
Video Optimization
If you want people to view more of your videos, try optimizing them so that Google can notice. A video having an SEO score of more than 70% has a high potential to get a notice from Google. Furthermore, if you want to get more engagement, try using the words that people are most likely to search on Google. In my opinion, you can try Google Autosuggest. By doing so, your video will have higher chances of getting noticed by Google.
Give Your Audience What They Want
It's your audience that gives you recognition. Try making videos your viewers want to see more than presenting videos that you want them to see. By figuring out things your audience wants from you will push your business to a greater height.
While planning any video content, look at your competitors and assess their work. Make sure to provide content better or equivalent to your biggest rival. By competing, you will get encouraged to strive for excellence in your work.
Why Should You Leverage Social Media for Your Ecommerce Business In 2021
Back then, people used to have a conversation with each other for real. Nowadays, they like to blend into online communities to figure their problems out. And guess what? This is where you can be a problem-solver.
Didn't you get me? Uh oh… Let's just get it this way. Social media platforms have turned into a hub of potential customers for every business. If you see anyone depressed in a group, that's where your lead is. Go ahead and make your next post about those problems that the other guy was shouting about.