Good conversion marketing strategies are one of the best ways to make your business
successful.
Businesses often fail to realize the importance of what these strategies can do for their
rates and ratios of conversion.
Therefore, it's crucial to know how to add value and create a great customer base
through better service.
Today we're going to discuss the best conversion marketing strategies as well as give
some additional tips and tricks. So let's get going!
6 Best Conversion Marketing Strategies to Leverage
Before moving onto the best strategies you can employ, let's talk about how these
strategies can help your business.
For instance, good conversion strategies can:
Aid your views and website visits
Attract organic searches
Encourage people to save and bookmark so that they can keep re-visiting your website
Research has shown that even a 1% increase in your conversion marketing rate may double up the revenue.
To convert all visitors into paying customers, read further.
Video-Marketing— A True Game Changer
This is one of the most underrated strategies and has been proven to be highly
effective. A lot of people fail to realize how profitable a good video can be.
Several studies have proven that audio-visual communication is the best way to deliver
a message to an audience for a prolonged period of time.
And guess what? Making a video is the most simple conversion marketing strategy out of all the different types of conversions.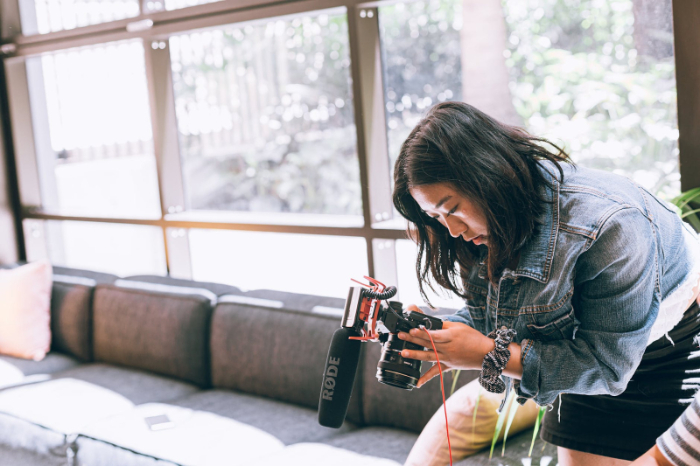 For this very reason, one small but concise video can be a lot more helpful than a 100 posts. Not only this, you don't even need to be a great video editor or know how it works in detail. All that you need is a great and clear background, your favorite outfit, & some personalization and authenticity.
Next, just press record and precisely explain your product, what it entails, and your
overall mission. If you want to be more creative, you could even make use of a story.
Stories and anecdotes are a great way to let the visitors know that you're genuinely passionate about what you do.
Once you have grabbed their attention, you could even show them a demo. In case
making one video doesn't sound good, use it in combination with specific posts and
pictures. This way, you have a little bit of everything to entice your audience.
Email— Always Does the Job Right
When it comes to conversion marketing, email used to be an extremely popular way to
attract consumers. While many people today believe that emails are redundant and
annoying, that is far from the truth. However, the catch here is to make your email so
enticing that it would be impossible for them to ignore.
The 1st thing you can try within emails is directing them towards offers, discounts, and vouchers of all kinds. This is a great way to ensure that they are hooked from the very beginning. You can then use this to redirect them straight to the website to browse other products. There are very few people who would not want to click on the 15% discount button, primarily when you use a fancy font!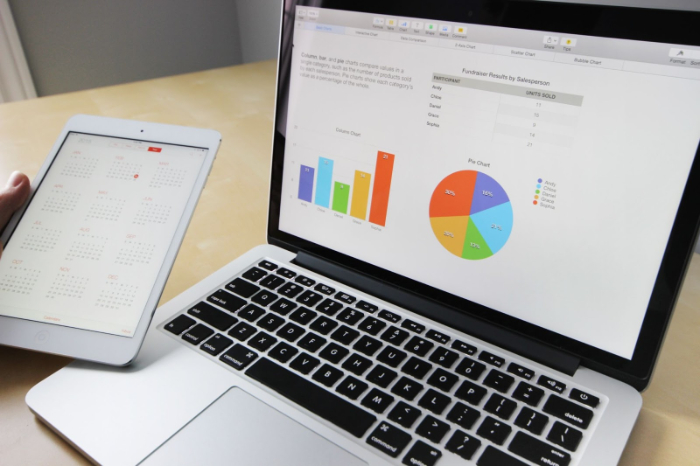 One thing to remember in conversion marketing is to try and involve the customers as much as possible. Since there is no physical contact, it becomes all the more important to step up and do the best that you can. The next thing you can do is have them fill out fun quizzes, polls, surveys, etc.
Nothing screams 'interested' more than a fun quiz that gives your customers great answers. Having them solve surveys are a great way to understand what they like and what you could do more. Therefore, try your fair share of exciting emails for so many more website visits!
Call for Brand Ambassadors!
When it comes to conversion marketing, sometimes what most people are looking for out of it is the opportunity to gain something extra. Therefore, if you wish to go that extra mile and turn frequent visitors into loyal ones, you can roll out a scheme that allows them to become your company's brand ambassadors.
You must have heard of the conversion marketing funnel and how only 5% out of the total visitors that visit your site end up buying something. When you make people ambassadors, you increase your demographics and diversify into more areas.
Furthermore, ambassadors can help immensely in spreading the word on social media as well as letting their peers know about the same. A better and broader reach is a great way to ensure your strategy is reaching as many people as possible and increasing your conversion marketing rate.
The question, though, is how exactly do we go about the same? Ensure that you use every medium possible to spread the word about the same. Next, keep in mind to choose enthusiastic and dedicated people who will do their job diligently. Once you have a great team in place, you can also introduce them to each other and brainstorm different strategies together.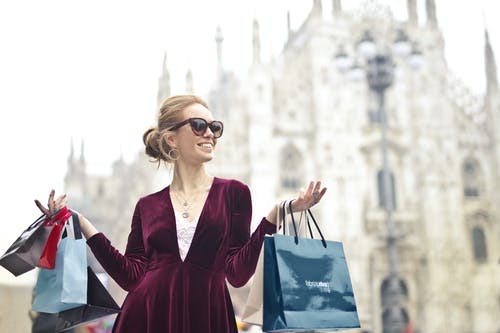 The best way to retain your ambassadors and make them invest in your brand wholeheartedly is to provide particular free gadgets, perks, gifts, etc., from time to time. Ambassadors that have a considerable fan following could also put out a professional shoot with your products or release a video introducing your idea! This is a great way to ensure that your name becomes one that is repetitively heard, recognized, and valued.
Mobile-Friendly App
While this might be a slightly difficult conversion marketing truth to digest, it is one that is imperative to keep in mind so that you can work upon this factor as thoroughly and wholly as possible. Research has it that most people tend to scroll and look for things online on their phones as opposed to more giant screens. At a time like this, what you must do is ensure that your app is up-to-date and provides as good an experience as possible.
Firstly, release your own app with a great logo! Do take the help of a software and graphic expert to help you with the process during the same. Next, make rough skeletons and plans regarding some of the critical things that you wish to include in your app. There are certain features that work like a charm every single time, while others tend to unnecessarily clutter your screen and take up space.
Next, make it a point to focus on your themes and designs. The general look should essentially match that of your website or blog so that things can be kept standardized. After that, put up the most important call to action and messages where your viewers can easily read them. It is a good idea to prop up a 'call now' or 'shop now' button right next to that, which significantly helps with redirection.
The key options such as 'Login' 'Sign Up' 'Contact Us' etc. should be where they are as visible as possible. Besides this, focus as much as possible on quality pictures and graphics, especially if your company is product-based. This way, users can get as many details as possible about the color, material, measurements, size, etc.
Reviews And Testimonials
This is such a simple yet effective conversion marketing strategy that will always have your back. Even when you yourself are browsing through a website, you tend to trust those products more that have reviews as opposed to those who do not. This is a basic human tendency that tells us that the product has been tried and tested well by others before, the same will be the case for us.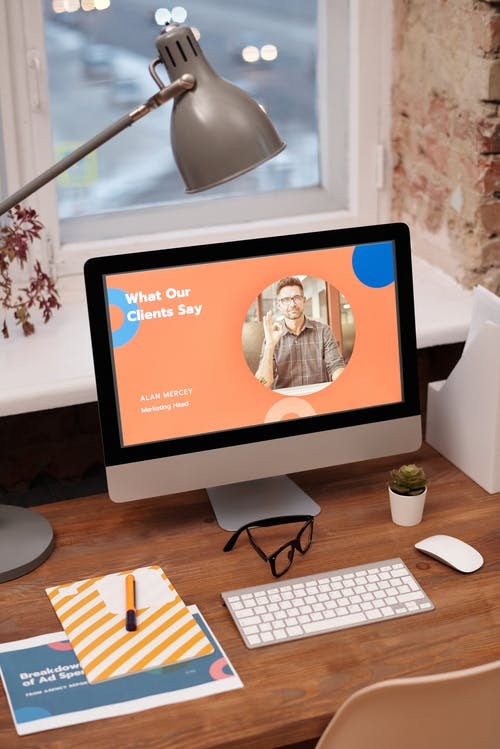 Ensure that the reviews are placed somewhere that catches the eye as soon as possible. It is not easy to always get every single customer to leave back a review. However, that is a process you must work upon. Work on making them as authentic and genuine as possible so that users can trust them.
Tip: Testimonials work great with pictures as well as one-liner quotes!
There are a lot of plugins that are made solely for this purpose and thus will make your testimonials look as attractive as possible. One thing that you must keep in mind, to make them legitimate and keep them aligned with the look and design of your page. After that, they will pretty much do their job without anything to worry about.
Live Chat – Bring the New Thing on the Table!
When it comes to conversion marketing, you must always be watchful about answering all questions and doubts of your potential consumers as promptly as possible. Oftentimes, we tend to get annoyed with the live chat button that keeps popping up, disturbing our search.
It is something that can save you in times of need. No matter how great your landing page and other sections are, you need this little feature to boost your image and ensure nothing goes wrong.
While you are most likely to have a 'frequently asked questions' section, there are some queries that are too specific to be answered there. This is where the live chat helps. If not for this, your customers would have to shoot you an email or a message and then wait to hear back from you. Sometimes, this could take up to several days and they could be attracted elsewhere in the meantime.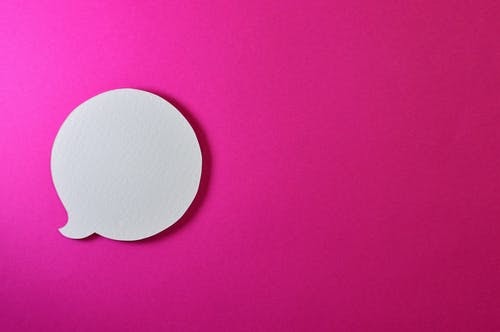 The key idea of conversion marketing is to turn that partial maybe into a complete yes. This is where individuals can use the live chat and clear their final doubts before successfully going ahead. The best thing to do would be to hire experienced staff who are thoroughly aware and up-to-date about your product or service. If you can't afford the same, a live chatbot works well enough too!
Additional Tips on Conversion Marketing
Now that you are aware of some of the best conversion marketing strategies, have a look at some of these extra tips to ensure all of the information that can be used in the best way possible. Whenever you are starting something new or do not know how to go about things, come back to these tips so that you can never forget these valuable pearls of wisdom.
Social Media is the Way To Go
A lot of people tend to look down upon social media due to the constant spread of misinformation as well as the constant need to put new content out. What you must realize is that this is going to help you like nothing else.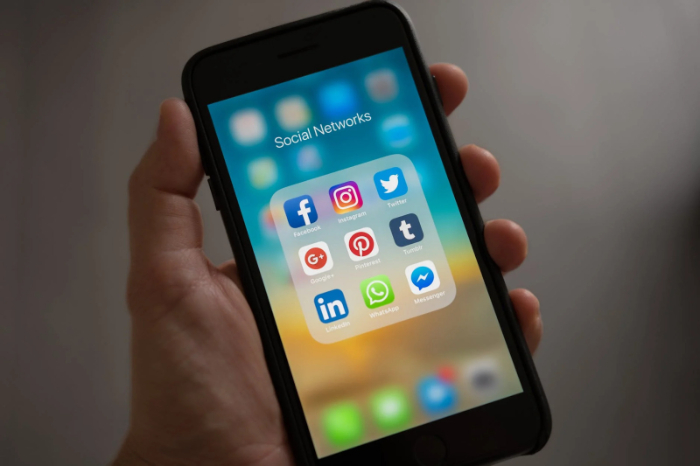 What you need to realize is that simply making a profile or a page on all platforms and leaving it blank is of no use. You must constantly keep updating it, interacting with your viewers through it, and ensuring you are a part of all of the new trends. This is also where the brand ambassadors can be of great use. Once you have set up a good profile for yourself, your conversion marketing rates will go up automatically.
Call To Actions & Imperative Messages
Believe it or not, your viewers and visitors tend to notice the words that are highlighted and act upon the same. These phrases and quotes are called 'accelerators' and help immensely when it comes to making sure people are taking urgent action.
A few examples of the same include 'Last Chance' or 'Check It Out Today!' What these do is encourage your viewers that this is potentially their one and only chance.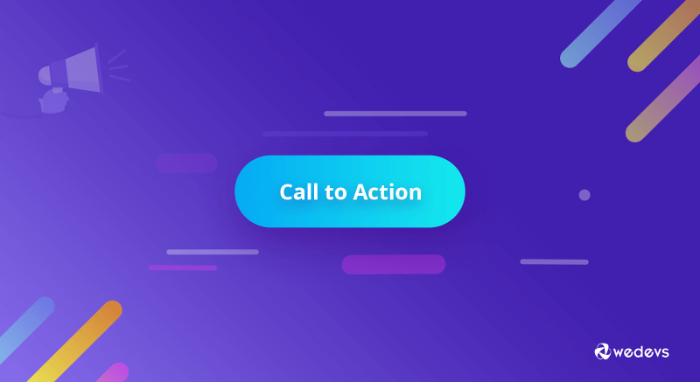 If they notice the time-bound message, they are compelled to get to a conclusion as soon as possible. This conversion marketing could work for a range of different things, such as getting them to check out a new collection, fill out a form, register for a giveaway, etc.
As noticed through the conversion funnel, each part of the funnel requires you to perform different strategies and it would be highly beneficial to stick to those.
Pop Ups – Try Out of Nowhere Strategy!
These are a great way to put out the necessary information about new stocks, deals, offers, etc. There are several different ways and places where you can apply these.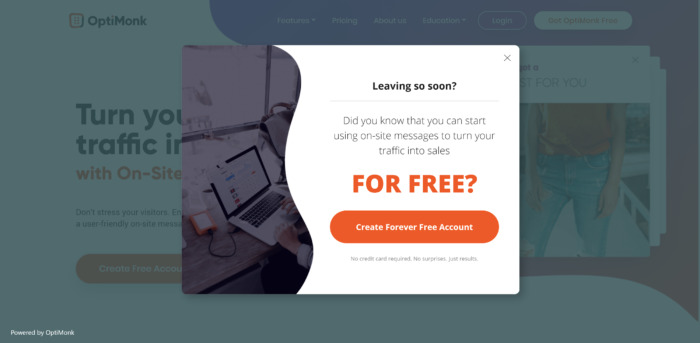 Pop-ups work best when they are seen going from the top to bottom or reverse of the page. All of these pop-ups come with their own intentions and incentives, so ensure that you include only relevant information on the slides.
Make them as attractive as possible so that people don't get annoyed and exit your page due to the same. Lastly, do everything you can to pull them back and keep them on the site for as long as possible so that all of your other features can do the job moving forward.
The Bottom Line
By now, you must have realized how crucial conversion marketing is to every business. Regardless of the type, size, and scale of the company, everybody needs to employ conversion marketing strategies at some point to become better than they are. For this very reason, you must be mindful of what you are using.
Ensure that your marketing strategy fits the purpose and keep the tips in mind. Make use of emails, bots, ambassadors, etc., and create the dream brand that you have always wanted. What are you waiting for? Get to work as soon as possible. Brownie points if you recognized that call to action!