Growave Shopify app is an all-in-one marketing tool that is adequate for all kinds of businesses. From building a reputed brand name to driving conversions, everything is possible with this all-rounder.
Being a Growave user, you don't need to install multiple apps for several different functions. It already comes with several advanced tools that you can use to grow your Shopify store in one place.
Let's see what the Growave Shopify app has in its bucket to optimize your Shopify store!
Features of Growave Shopify App
Once you log in, you will find 5 sections inside Growave:
Reviews
Rewards
Wishlist
Instagram
Social Login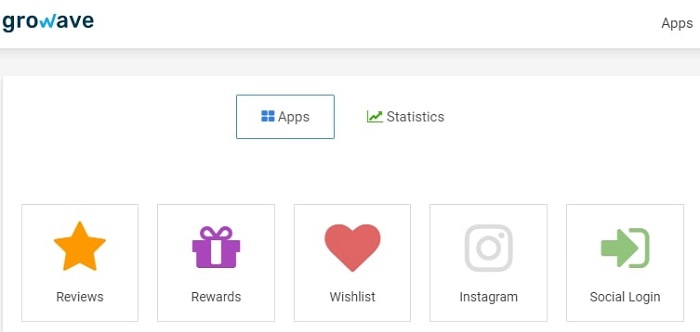 As you can see here, the app is loaded with a bunch of amazing features. Let's see how effective they're and whether they can make you any money or not.
Collect and Display Great Reviews On Your Store Page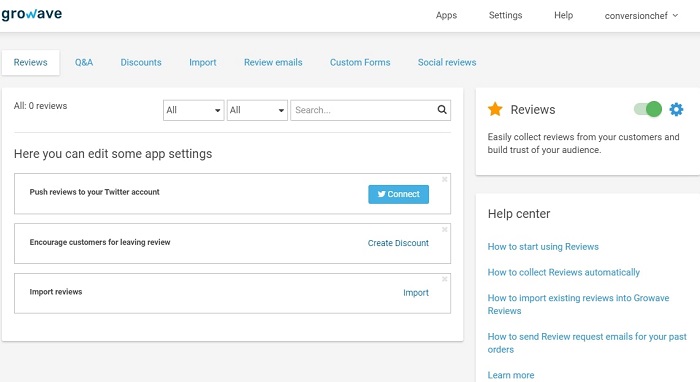 Generate Reviews
Collect reviews (normal & photo) automatically and set email reminders for checking them out
Display reviews on your Shopify store and add FAQs with Growave Shopify
Reply to all the reviews in either private or public
Customize and enhance the collected photo reviews
Show Growave verified batch on your Shopify store to build trust
Add review carousel to home or product page
Request Reviews On Autopilot
Collect reviews from your buyers, sending them an email after purchase
Customize the email template putting the right logo, brand colors, and personal touch to make emails appealing
Measure important parameters of your autopilot email campaign via the analytical dashboard
Build your email template from scratch if needed
Increase Your Sales via Integration and Sharing
Integrate Growave Shopify app with Google Shopping
Run ad campaigns displaying photo reviews and product ratings
Request your customers to share reviews on social media platforms
Get all of your great reviews on the Facebook business page in a single click
Question And Answers with Customers
Let your customers ask questions about the products right on product pages
Send questions to your verified buyers and team members asking for a feedback
Make your product page interactive by having Q & A sessions
Improve SEO metric of your e-store with the help of Q & A
Other Miscellaneous Features Under Review Tab
Reward your customers with points or discounts for feedback
Import reviews using other Shopify apps like Loox, Judge Me onto Growave and let reviews be in one place
Make Use of Growave's Loyalty Program via Integrations
Growave's loyalty program motivates customers to give product reviews time and again. Let's look at some of the features of this program.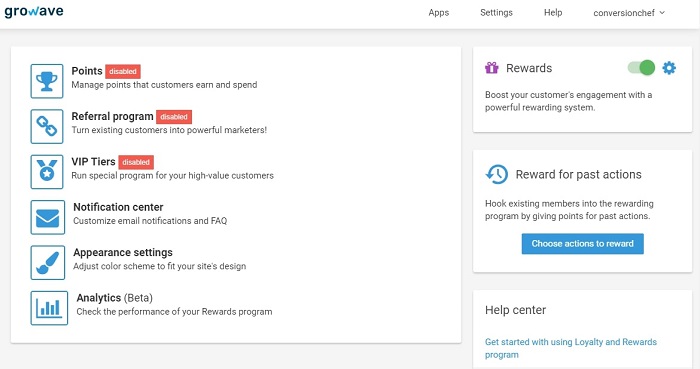 Reward your customers for leaving reviews, sharing, and following
Incentivize your customers for every dollar they spend
Gift your customers a great discount coupon on their birthday
Give your customers reward options and let them choose a reward for themselves
Promote referral and affiliate marketing for all of your top-selling products
Reward most loyal and long-term customers with special discounts
Reduce Cart Abandonment with Growave Shopify App
Growave comes with a feature named wishlist that reduces cart abandonment and sends targeted emails. Let's look at some of the parameters you can set to optimize your cart abandonment process.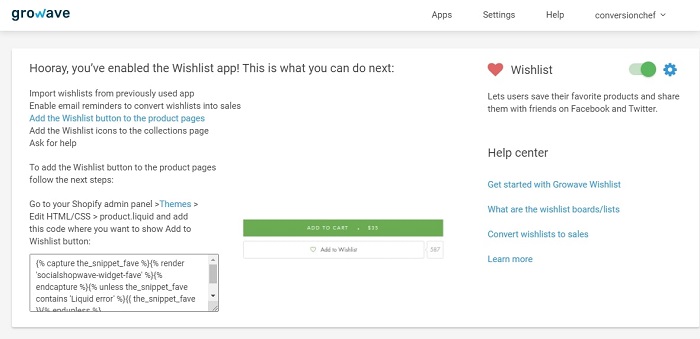 Add a wishlist button to every product page and customize it as per the page design
Create wishlist boards for every occasion and display them on your store and social media
Reward customers to share their wishlist items on social media
Send reminders to customers who have added a product to their cart and have not purchased it yet
Create Such Instagram Galleries That Bring Sales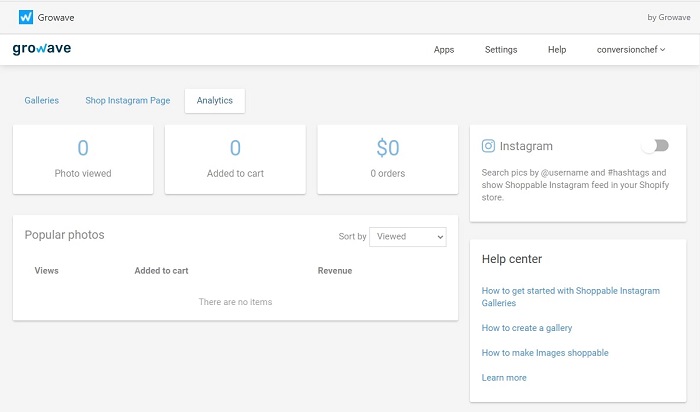 Drive your followers to your store right from the Instagram posts by creating stunning Instagram galleries
Create Instagram post galleries and user-generated content (UGC) galleries on your e-store to show social proof for the sake of trust
Tag your product on Instagram so that a follower can directly visit the product page from the social platform
Pros & Cons of Growave Shopify App
Pros
Get several advanced Shopify tools in one place
An easy platform to set up and use
Import all old data from several apps with just a click
Cons
For having access to each and every feature, you should have an enterprise plan of the app, which is quite expensive
How Much Does Growave Shopify App Cost?
When it comes to Growave pricing details, we have a stroke of good luck because of its free plan. Isn't it great that you can try it out without paying a dime for 14 days?


Is Growave Shopify App Worth Trying?
No matter whether it's collecting reviews, cart abandonment, loyalty programs, or whatever, most of the Shopify owners often end up downloading various apps for different optimization processes.
Why is there a need to install multiple apps when you can have everything in one?
From my perspective, the app is definitely worth every penny because of its uncountable features, stunning designs, and great analytical dashboard.