Manual lathes now have different sizes, shapes, and functions. The growth in the lathe machine market led to a market valuation of about 22.7 billion in 2021. This growth increases lathe options and makes selection a tough task.
However, with the right insight into industry trends and demand, as well as types of lathes and their specifications, selecting manual lathes for profitable sales becomes easier. This guide will highlight the types of manual lathes and explore the tips for selecting the right manual lathes. If you are looking for more product sourcing guides, check Alibaba.com Reads. Now, read on.
Why Manual Lathes Still Have Strong Business Potential
Manual lathes may look old-fashioned to modern machinists. But they are essential in repair workshops, prototyping departments, and training institutions.
Check out the reasons why there will be sustained demand for manual lathes in the next few years.
Auto Repair is Experiencing Growth
Automotive repair technicians make frequent use of manual lathes. A global auto repair report shows that market growth from 2021 to 2022 will increase from $750.84 to $836.27, at a CAGR of over 11%.
Another report shows that over 151,000 companies handle automotive repairs in the U.S. These companies and others around the globe will need manual lathes to boost their efficiency.
Moreover, car owners are now keeping cars for longer. Market data from IHS Markt shows that the average age of cars in the U.S. is now more than 12 years.
Auto repairs for these cars are one-off, small projects with low budgets. So, they will boost demand for manual lathes.
Manual Metal Lathes are Cheaper for New Workshops
The demand for new machinists and machine shops is increasing. They need low cost lathes to start business.
Statistics show that the machine shop industry is growing by 2.4% while the employment rate for new machinists will rise by 7% from 2020 to 2030.
Now, you know the growth potential for manual lathes. Read the next section to see various lathes and their price range.
Types of Manual Lathes
To select lathe machines that will boost wholesale profits, you need to:
1. Know the Types of Conventional Lathes
Manual lathe manufacturers classify lathes as follows:
Engine Lathe or center lathe
Speed Lathe
Turret Lathe or capstan lathe
Bench Lathe
Tool room lathe
They also name lathes by the workpiece material. For example, manual metal lathes are for steel, brass, and aluminum while manual wood lathes are for turning wood.
2. Understand the Pros and Cons of Each Lathe
Engine Lathe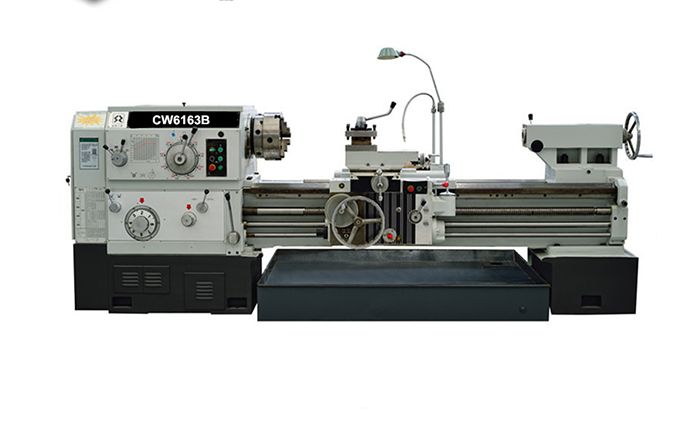 The manual engine lathe has a headstock that contains the gears, controls, and rotating spindle. The gear mechanism permits different spindle speeds. It comes in three variants: belt, gearhead, or motor-driven.
Pros
Excellent for auto repair jobs
Varied power options
Suitable for general machining: turning, parting, boring, drilling, tapping, threading, knurling and facing
Has a rigid construction
Provides high level of accuracy
Built-in coolant system extends tool life
Interchangeable workpiece holder can hold 3 or 4-jaw chuck and collet
Provides spindle speeds of up to 2000 rpm or more
Allows flexible feed rates
Carriage can move in longitudinal or transverse direction
Cons
Not suitable for mass production
Requires a highly skilled machinist
Can only hold one tool and do one operation at a time
Allows long idle time between operations
Price range: $1,000-$13,000
Speed Lathe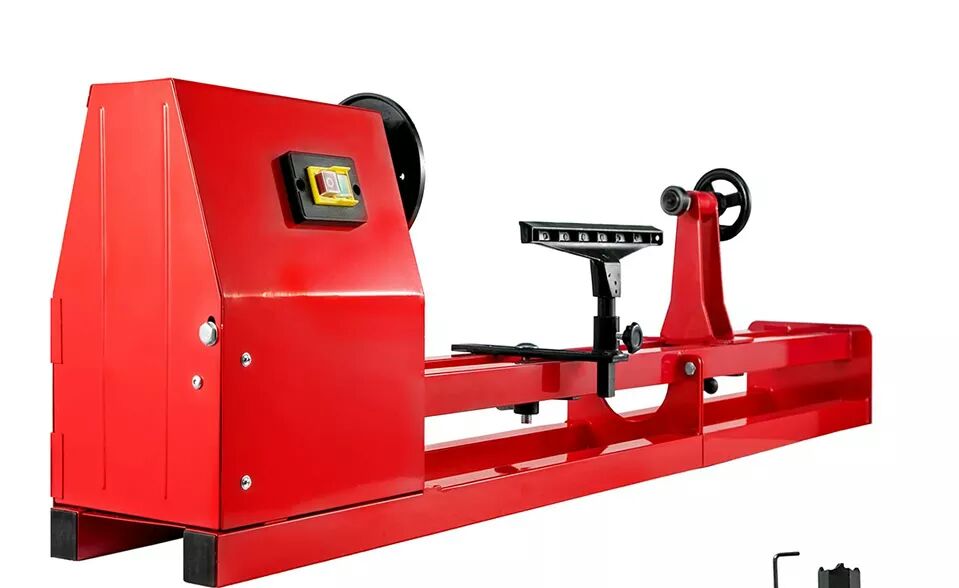 Speed lathes have a spindle that rotates at a high speed. They can cut different types of wood workpieces from oak to balsa. Speed lathes are also suitable for turning plastic parts. Unlike the engine lathe, the speed lathe has no power feed, carriage, or lead screw.
Pros
Offers speeds of up to 4000 rpm
Has low power consumption (about 2 hp or less)
Works well for centering and polishing
Cons
Not a general purpose lathe
Can't be used for metal or hard materials
Offers lower accuracy than center lathes
Usually has a maximum swing of 8"
Price range: $1,000-$3,000
Turret Lathe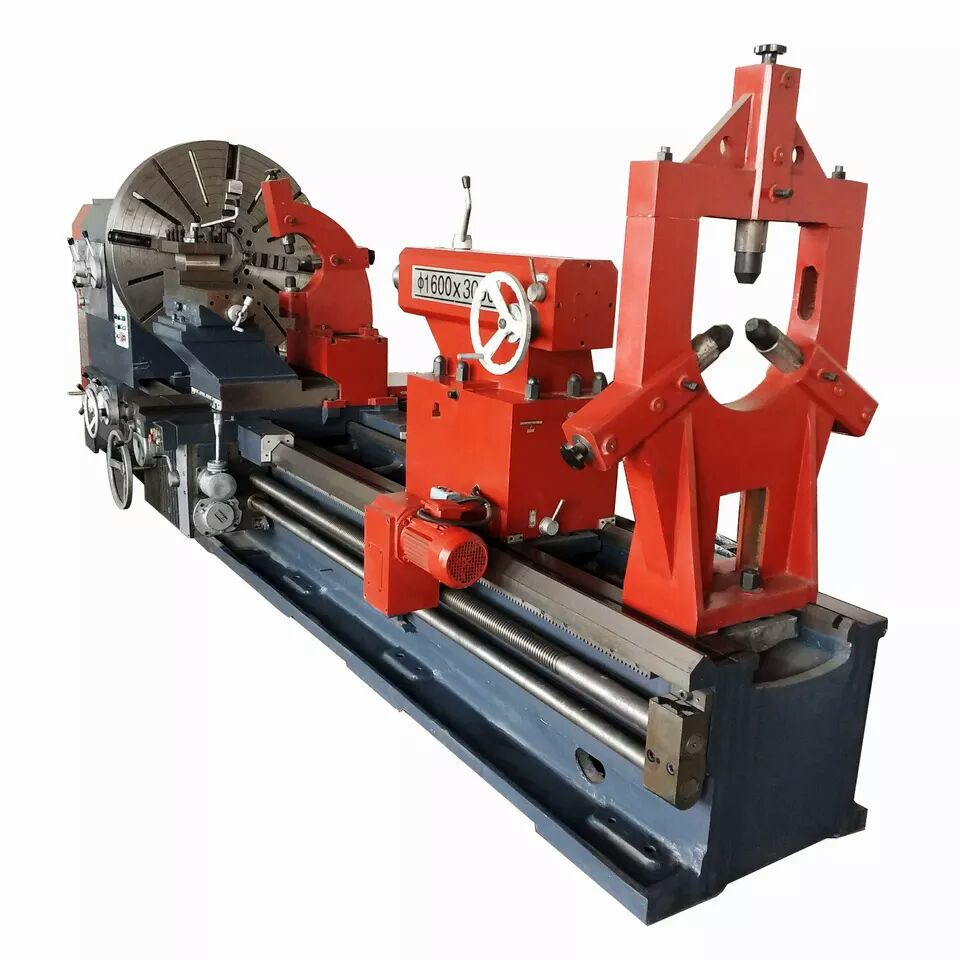 A turret lathe is a modified center lathe with an indexing turret. This machine can hold different tools on its turret head. Turret lathes operate as semi-automated machines with the ability to use multiple tools in sequence.
Can hold up to 6 tools at a time
Useful for mass production
Requires less operator monitoring
Does not require multiple tool set-up like center lathe
Suitable for machining large workpieces
More economical for users who perform three or more operations on a batch of similar parts.
Offers faster spindle speeds than engine lathes
Cons
Not suitable for simple one-off jobs
Consumes more power than an engine lathe
Takes up more floor space than an engine lathe
Price range: $3,000-$15,000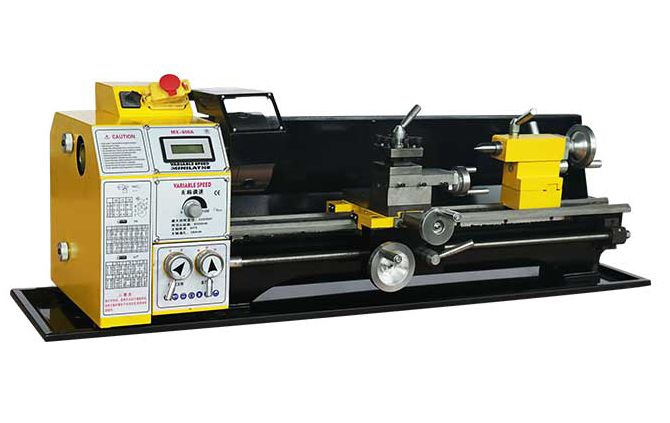 Bench Lathe
A bench lathe is a small lathe machine. Machinists may mount it on a bench, move it around on a trolley, or place it on a worktable. It is suitable for small workpieces, like thin shafts that need precision machining.
Pros
Its lightweight aids mobility
Occupies a small surface area
Max size is usually 7 by 16 inches
Has most of the parts of an engine lathe
Costs much less than an engine lathe
Has low power requirements
Offers high speeds of up to 2500 rpm
Replacement parts are not expensive
Cons
Only useful for machining small parts
Can't offer the rigidity of an engine lathe
Lacks a rapid-change gearbox
Does not have a power cross feed
Price range: $300-$9,000
Tool Room Lathe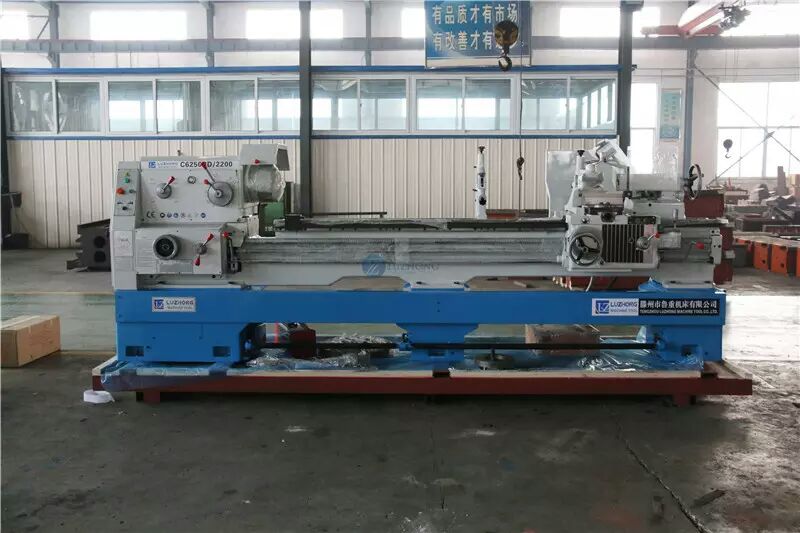 The tool room lathe is a high precision machine built like a large engine lathe. It is an engine lathe with different attachments to improve machining accuracy. The most common attachments on tool room lathes are collets, taper-turner, follower rest, and chucks.
Pros
Precision guideway offers high stability and low clearance
Has extended feeds and thread pitches
Delivers high accuracy for precision components like tool holders, and screw threads
Useful for precision grinding operations
Suitable for making dies for foundry operations
Cons
Not suitable for mass production
Requires highly skilled operators
Consumes more floor space than most engine lathes
Price range: $3,000-$10,000
How to Choose Manual Lathes for End Users
Consider these factors before selecting a manual lathe for your clients:
Applicable Material
Select lathes that have the machining capacity for your clients' workpiece materials. For instance, choose a speed lathe of 3000 to 4000 r.p.m for clients who need to process wood or light metal pieces. A center length that runs at 2000 r.p.m with a rigid construction is suitable for turning, drilling, or facing metals like aluminum, steel, iron, or brass.
Maximum Swing and Max. Length of Workpiece
Typically, an engine lathe size specification has two dimensions – one number for swing and the other for the distance between the center of the headstock and tail post. The swing is the largest workpiece diameter.
A specification like "8 x 42" means that the machine can turn a workpiece of 8 inches in diameter and length of 42 inches. Note that some manufacturers specify the lathe bed length as the second dimension. So, choose lathes with adequate swing and length for the largest workpiece.
Workpieces and Operations Required
Select a center lathe for machine shops that perform repairs on shafts, threads, and bearings. Turret lathes are suitable for shops that handle batch jobs with repeated turning or boring operations. Bench lathes are ideal for making or fixing parts for hand-held fans, toys, disc players, and consumer electronics.
Size of Headstock and Spindle
The headstock and spindle should match the size of the largest workpiece the client will turn. Typically, the spindle size varies from half an inch to one and a half inches. Find out the compatibility with different jaw chucks and collets.
Chuck Size and Design
Apart from the lathe's swing, the chuck size also affects the size of material the lathe can turn. If a lathe has a swing of 12″ but the chuck hole can only take 10″ when it is fully open, it can only hold a workpiece of 10″.
Note that chucks are seldom interchangeable, and on a center lathe, fixing the workpiece in the chuck takes significant time and effort. So, ensure that the chuck size is suitable for the workpiece and that the chuck keyhole is in a convenient position.
Dimensions of Lathe Bed
Choose lathes with long lathe beds for long drilling shafts and threads used in the oil and gas industry. Long lathe beds are also ideal for turning shafts for large trucks and trailers. For such jobs, select a toolroom lathe.
For shorter workpieces that are not more than 1 or 2 feet long, a standard engine lathe or bench lathe will provide enough room for the workpiece and tool carriage.
Tailstock for Long Workpieces
Tailstock spindles don't move. But they provide balance for long workpieces. To prevent distortion, while working on a long mining drill, the tailstock must support the workpiece during threading.
For clients that don't intend to work on long, heavy workpieces, a lathe without a tailstock may be more economical.
Turret Size
Turret size determines the number of tools the operator can set-up in advance. A turret may hold between three to six tools at a time.
Before selecting a turret lathe, determine the number of operations the client needs to perform on each workpiece. However, selecting a large turret with six tool holders is safer when the number of operations is unknown.
Power Options
Industrial lathes come with a 3-phase power component. Other lathe power options include single-phase AC and brushless DC power. For most short-run jobs, the single-phase power supply is adequate.
Total Weight
Lathes are heavy equipment. A small lathe with a 3″ by 15″ dimension may weigh up to 30 kg. A 16″x33" lathe can weigh over 1 ton (1000 kg). Industrial lathes may weigh as much as 5 tons. However, a heavier lathe usually has better rigidity than a lighter lathe, so it's usually more accurate.
Final Thoughts
Manual lathes have strong business potential for wholesalers and drop shippers. The rising demand for auto repair services will continue to increase consumer requests for manual lathes.
This guide revealed the latest trends supporting the growth of the manual lathe industry with recent stats. It also provided a short description of manual lathes with their pros, cons, and what you need to consider to choose manual lathes. To learn more about this equipment, check this manual lathe listing on Alibaba.com.