Wondering how does Flippa work? Well, it works like Amazon. But one thing that makes the two really different is the type of products they trade.
On Flippa, you can trade many platforms like Amazon, weird right?
To explore this weirdness further, go through this article and I'll tell you how does Flippa works.
Make An Account on Flippa
Step 1: Go to Flippa's official website.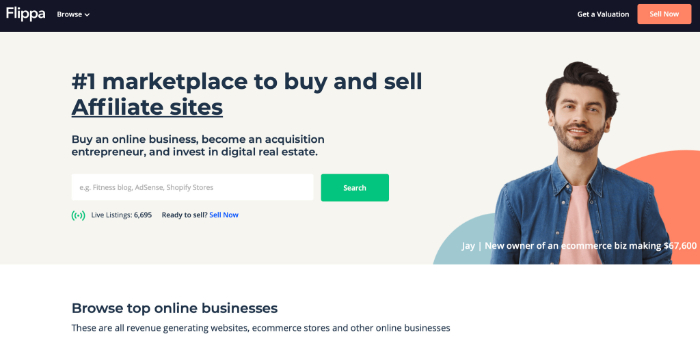 Step 2: Click on Sign Up.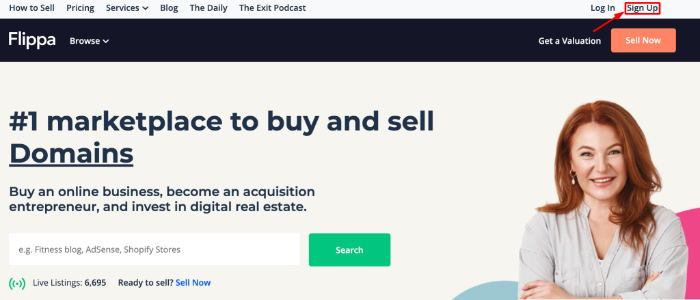 Step 3: Soon you'll see the "create your account" page where you need to put basic details like name and email.
You can also choose to get started with your Google account.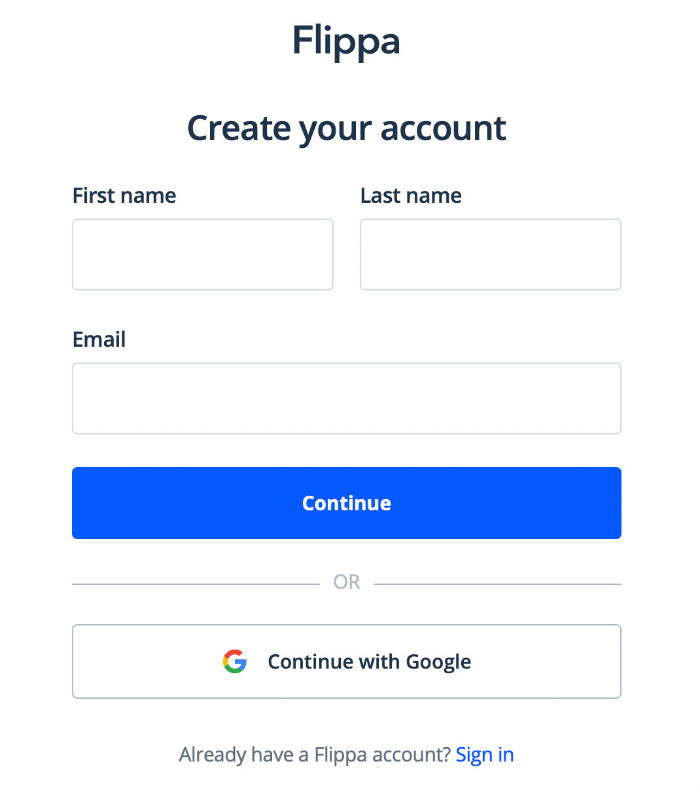 Step 4: Add a few more personal details, fill in the required details, and click on "create my account."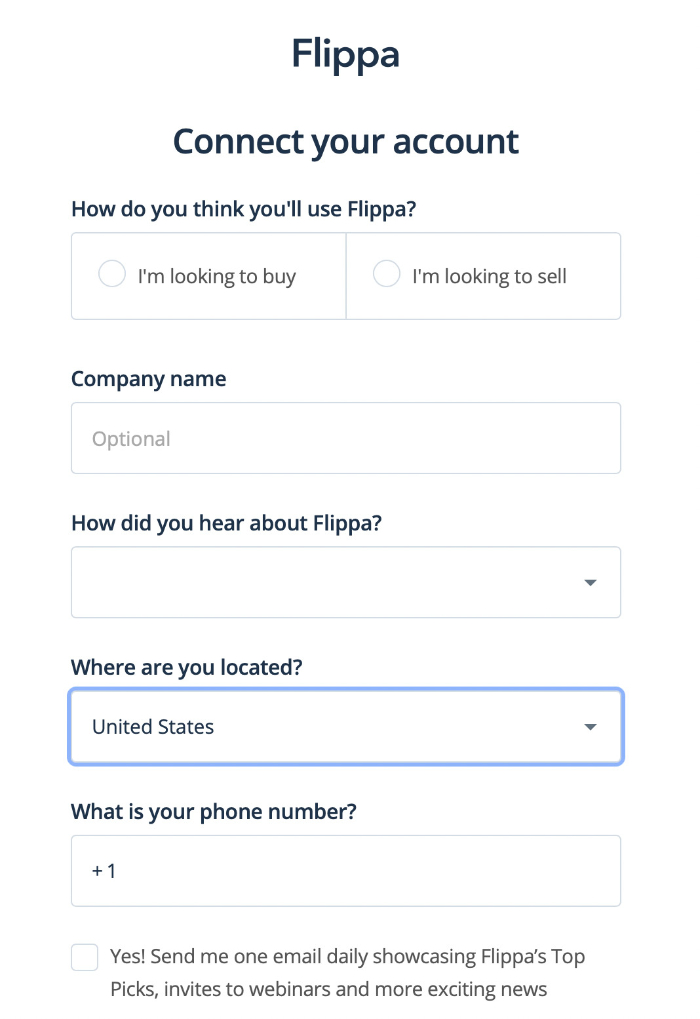 How to Create a Listing on Flippa – The Right Way
Step 1: Visit Flippa.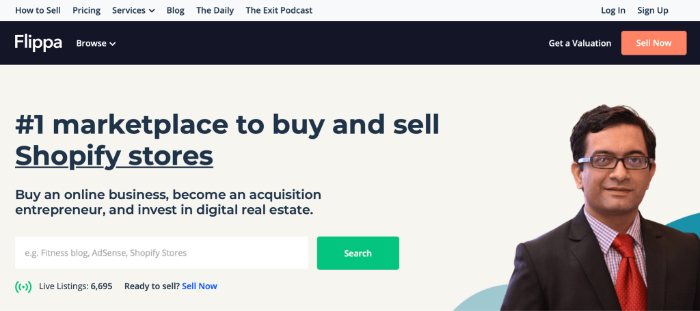 Step 2: Click on Sell Now

Step 3: Enter the URL of your website or mobile application

On the next page, describe what you are selling. Is it an eCommerce platform, SaaS, service, domain, or anything else?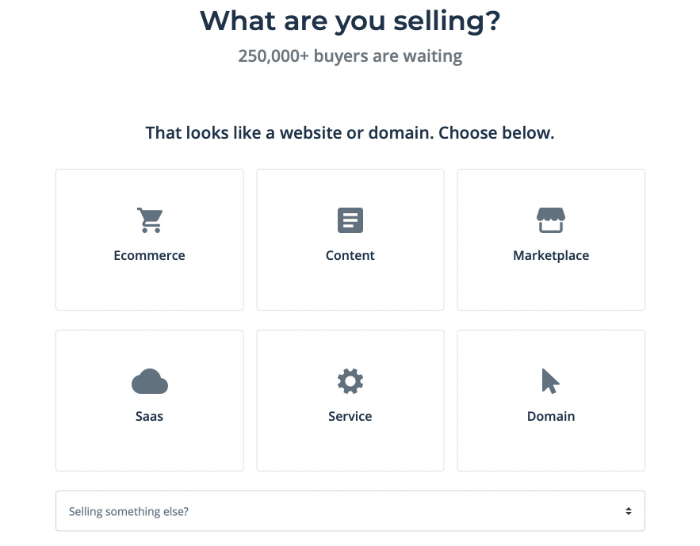 Provide a few more details like these: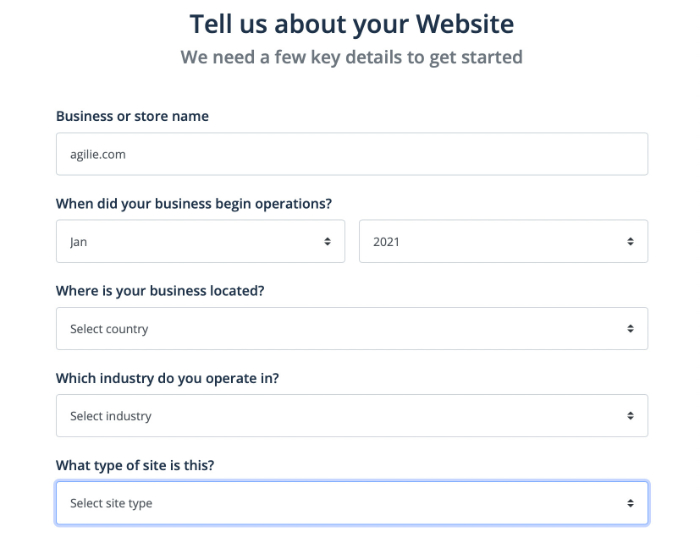 Next, choose the source of income for the online resource you intend to sell.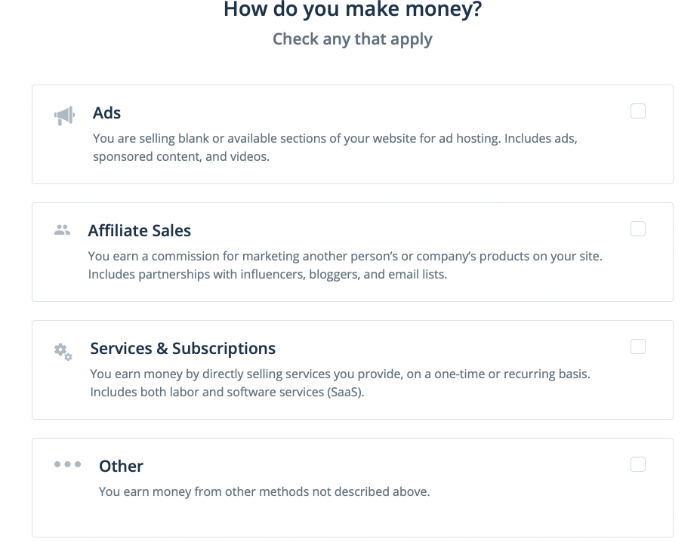 Step 4: Choose services that are integrated into your online resource. Once you're done selecting, click on continue.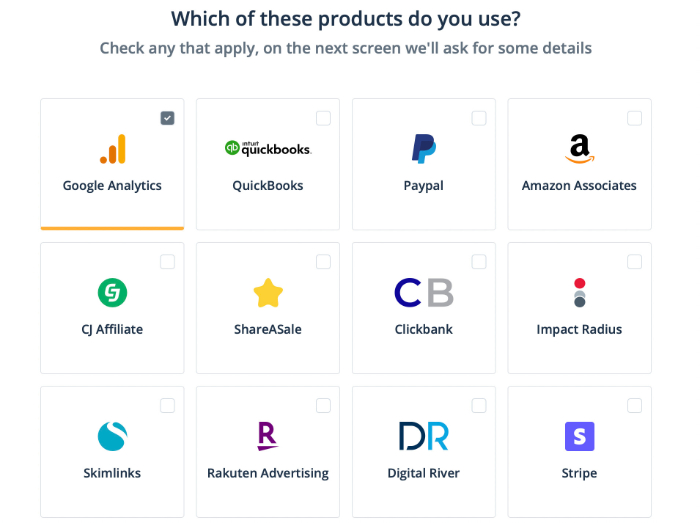 You can go ahead and click on all the integrations you have for your website, put the relevant information, and set up your site for listing.
Step 5: Add images or videos of your website to give it a better look.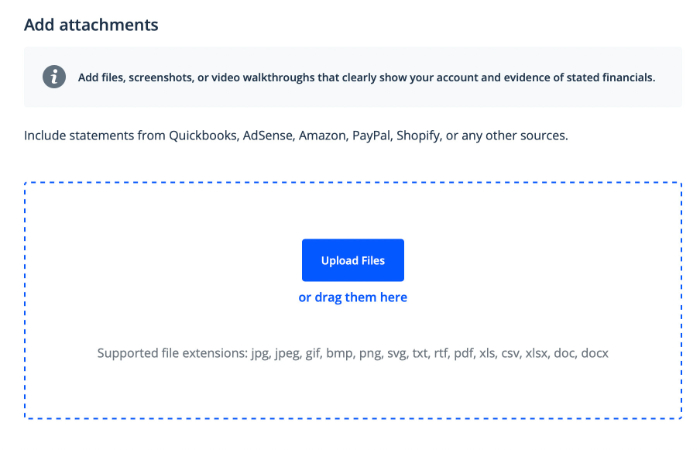 Some of the other elements you will be asked to add while listing your website for sale are:
Summary: A short description of your business
Social media: All social media accounts linked to your website
Financials: Include revenue and expenses of the website
Primary expenses: Mention the operating cost
Traffic: Mention how many visitors do you get monthly
How to Set the Right Prices for Your Website Listing on Flippa
There are two ways you can sell your online resource on Flippa: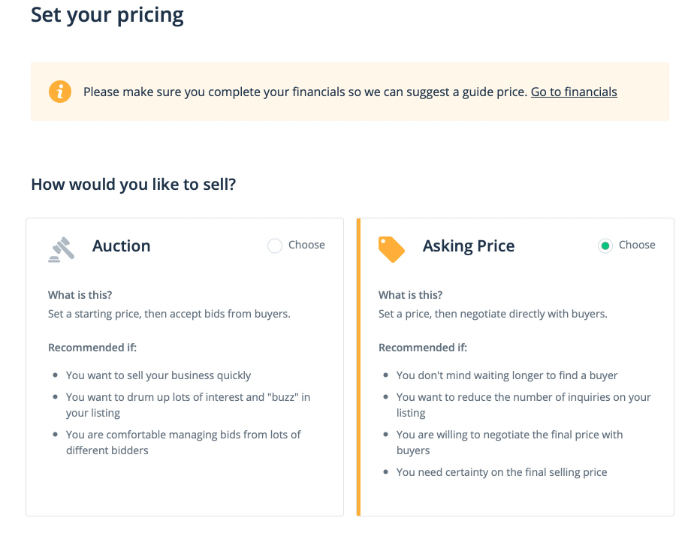 Auction
Bidding on Flippa is a popular way to sell your website. You can set a starting price for your online resource and then accept from interested bidders.
You can also set the duration of the auction. The longer the duration, the more interest you can generate.
But make sure to include the reserve price (the lowest price at which you are willing to sell). Otherwise, it can be a big turn-off for buyers.
Asking Price
Here, you can set a price at which you are willing to sell your online resource.
After that, you can negotiate with the interested parties for the final price.
Upgrade Your Listing to Reach Out to More Buyers
Standard Listing – $15
This option is for the standard listing and the performance depends on how well you optimize your listing.
Premium Listing – $65
This option can increase the ranking of your listing in exchange for a premium.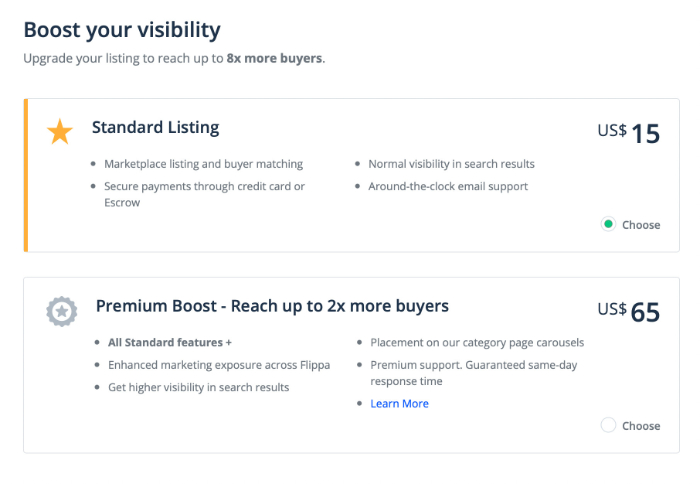 Opt for Premium Services on Flippa
Non-disclosure & Confidentiality – $99
Getting Non-Disclosure & Confidentiality protects your resources from prying eyes. Each interested party has to accept an NDA before accessing the details of your listing.
Listing Review and Optimization – $99
This enables you to leverage the expertise of the Flippa team to improve the listing.
In this one, you can get recommendations to improve listing details, positioning, pricing, and much more.
Flippa Website Calculator – Know the Worth of Your Site
Evaluating your online resource is crucial for determining its worth. If you don't do so, you might sell at a much lower price than its actual worth.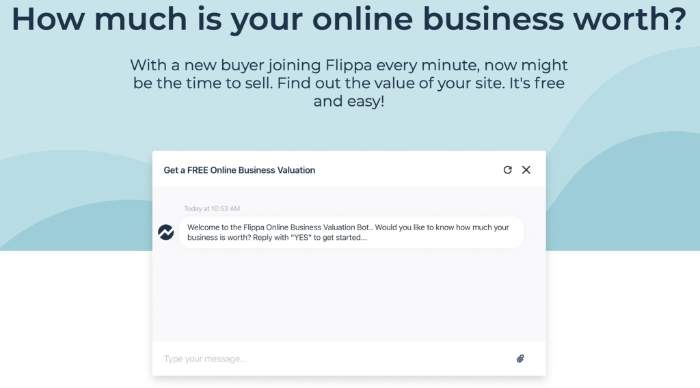 Or, you might set the price too high, which will make buyers lose interest in your online business.
To evaluate your site cost for free, go through this procedure:
Just go to Flippa
Click on Get a Valuation
Chat with the bot to get an estimated price
Buying A Website On Flippa
Before you buy any website, please go through these things. Else, you might just end up paying for an asset that won't return much.
Business Age & Valuation
Look for businesses that are at least 2 years old. Next, make sure you analyze the financials (last 12 months) of the business you're interested in.
Also, assume that some expenses are excluded to boost the earnings.
Use Filters for Relevant Search Results
Once you have clicked on the type of business you are interested in, use the various filters available to get relevant listings.
It will further narrow down your search and help you find the right listings.
For example, you can specify your budget, business age, monthly users, monthly views, monthly profit, and much more.
Analyze the Technology Risks
Having an understanding of the business you want to invest in will always be an advantage.
So invest in a business that you have experience in or if you are certain you can understand it easily.
More importantly, never forget to have a proper evaluation of the business you're going to buy.
Ask for Insights
Once you find the business you are interested in, which lies in just the right price range, get in touch with the seller and ask for a few insights.
More importantly, ask them to add you to their Google Analytics page so that you can verify the traffic sources.
Use Escrow
While buying a website through the Flippa auction or by scanning through the listings, put Escrow services to good use.
Generally, it takes 7 days to transfer funds.
When you sign in to Escrow all your account details will be verified within a day.
To ensure safe payment make sure you verify all the information mentioned on Escrow.