Lucky Orange Shopify app gives you various tools that reduce cart abandonment and increase your sales. More importantly, it gives a detailed report of the people that are most and the least active.
Now you must be wondering how is it even possible to track people like that? Well, thanks to the heatmaps and several other representations techniques that they have put inside the app.
Not only this, with the help of A/B testing, CTA, and other elements positioning, you can easily increase conversion.
Alright, now I'll quickly run you through the app's features, pricing, and anything you need to know about Orange Shopify app.
So without any further ado, let's get started!
Features of Lucky Orange App Shopify
The Advanced Real-Time Dashboard
Acknowledge the currently active members on your Shopify store
Know every place a visitor visits your store right from the time they began their shopping journey on your store to the end
Chat with the visitors and let them know that you're just co-browsing with them
Show your store traffic displaying the world map on any place on the store
Get real-time notifications and alerts for every new visitor
Monitor several parameters such as top sources of traffic, conversion funnels KPI, business-related tweets, etc.
See Recordings & Optimize Conversions
Get a readymade recording of what every visitor is doing, analyze it, and know what is stopping them from being a customer
Do the easy filtering of numerous recordings based on browser, OS, source, location, device etc.
Create a parameter of your own, like a customer ID that you can feed to Lucky Orange to make a filter
Let your customers record videos for help so that you can see what exactly they're doing wrong
Dynamic Heatmaps to Know Every Click on Your Store
See every click, scroll, and move your customers are making on your Shopify store
Watch the heat map update live
Switch pages, toggle dropdowns, and open pop-ups to analyze the each activity
Take a screenshot and save it for later use
Filter heatmaps by various segmentation options like browser, device type, date range etc.
Save heatmaps for later use
See what happened before or even after clicking various images and buttons on your store
Chat With Customers and Solve Their Issues
Chat with your customers with the help of features like 'asking them to chat', 'the available to chat', and 'invite customers to chat'
The chat widget is both mobile and desktop responsive
Customize the chat box color, size, looks, and feels the way you want
See your customer's screen while you have a chat with them to know if the chat box looks good
Enable pointer to highlight anywhere on the visitor's screen through the chat box and solve their problems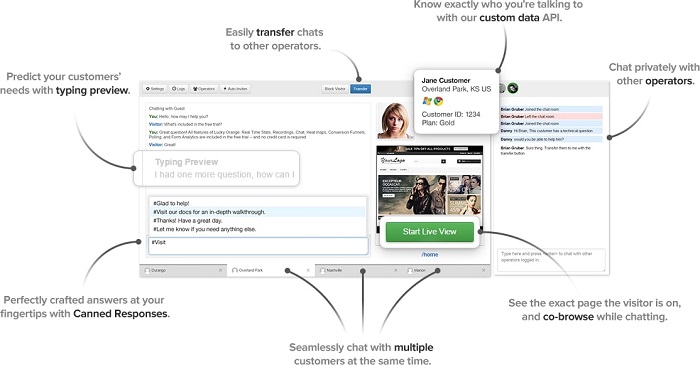 Create Conversion Funnels and Get Rid of Cart Abandonment
Create unlimited easy funnels based on behavior tags or any other parameter you want
Identify the pain points of your customers by analyzing your conversion funnels
Get instant notification about the cart abandonment by any visitor so you can retarget them and make sales
Identify Problem Areas in Your Forms with Form Analytics
Identify the weak points in your form. You can see what the user has typed in before abandoning the cart. If the percentage bar is high for a field, modify or remove the field because a high percentage means customers are abandoning the cart because of the field in the form.
See how long a person takes to fill up every field in the form via video recordings
Identify the field that takes the longest to fill and try optimizing the time
Look at the sequence of form fill ups to know your customers in a much better way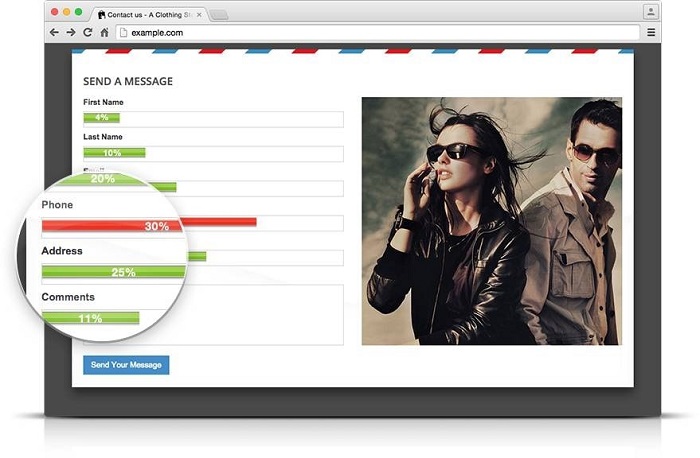 Design Perfect Polls that Bring Conversions
Create feedback polls to know what's wrong with your store
Show polls to only those pages that you want them on
These polls may help you catch leaving customers
Create special polls depending upon the country they reside in, the device they use, and the browsers they surf on
Customize the poll design, color, and looks via the poll dashboard
How Much Does Lucky Orange Shopify App Cost?
When it comes to Lucky Orange pricing, 5 different plans are out there. Unfortunately, there's no lifetime free plan for us. But hey, you get a 7-day free trial with any plan you choose. Started to feel lucky already?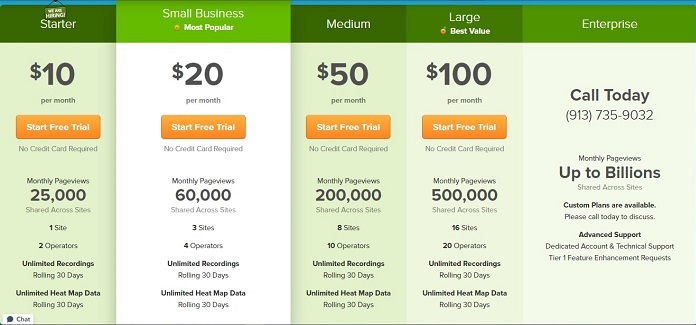 Alright! The payment can be done monthly, yearly, and bi-yearly. In case you're looking for discounts, here's the deal. Get 10% and 30% discounts on yearly and bi-yearly payments, respectively.

Is Lucky Orange Shopify App Worth Trying?
Having a conversion optimization app is a must for any Shopify store. With Lucky Orange, you get numerous features to optimize your store. The most important of them being the dynamic heat maps and cart abandonment reduction tools.
I think the app is totally worth a try. Although the platform is not free, you can get a 7-day free trial. If you won't like it, you may cancel and there's no need to pay.
Just remember, the app can do wonders to your Shopify store if you leverage it in the right way. So, make sure to use every feature of the app to its fullest!