Shopify vs Etsy – which one? Are you guessing that for hours? Haha, I knew it. See I read people. Just kidding!
Now that you have searched that, I'm here to tell you the difference between both platforms.
For small independent sellers, starting an eCommerce store is no less than giving wings to their own dreams and passions.
For big business owners, eCommerce is about scaling the business to another level. In both cases, these 2 eCommerce website builders make these ambitions possible. Let's what Shopify and Etsy is capable of.
Shopify Vs Etsy – Which is More Powerful?
Shopify Overview
Here comes one of the most popular eCommerce platforms that allow both small and big businesses to position their products in the market. It prides itself on "All the features you want, none of the hassle," and it's true to those words.
Brand and customize your online store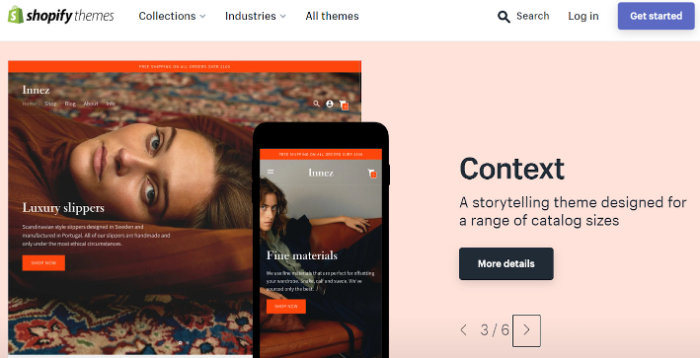 Simply put, you can build your store just the way you want it to look.
Setup A Mobile-Ready Shopify Store
A majority of customers make purchases through their mobile phones. With Shopify, you can customize how your store looks on mobile devices.
100+ Payment Gateways
It supports payments ranging from Bitcoin to PayPal.
Supports Multiple Languages and Currencies
The world is interconnected, so why should your store be restricted to just one region and language interface?

Etsy Overview
Etsy has a wider appeal to sellers who have artistic goods like craft supplies, handmade journals, delicate jewelry, and vintage items to sell. It's more centered on handcrafted materials than machine-made mass goods.
Innovation
Etsy buyers always look for something unique and intricate. So, if you're a seller looking for an audience who would purchase the artistic goods you've spent hours pouring your dedication into, Etsy is the place!
Featuring Items
Featuring items is a great way to highlight 4 listings that you especially want shoppers to see on your homepage. These listings will appear just above your shop announcement.
Etsy Ads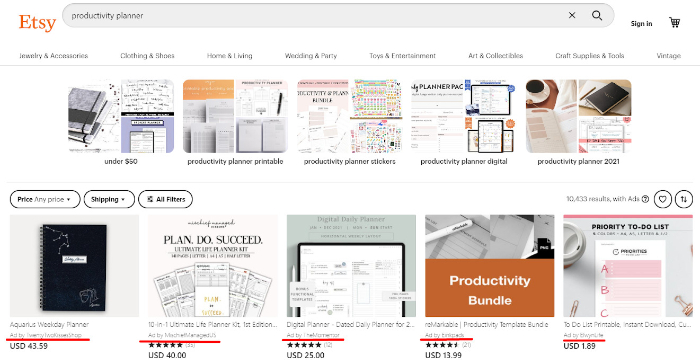 Don't lose your wonderful craft in the world of rankings. Etsy Ads allow you to promote your product whenever a customer looks for it. By the way, you should know that the first row of the search results on Etsy is almost always filled with ads.
Personalized Storefront
You can make your Etsy storefront as detailed, unique, and attractive as possible. The more personalized your storefront is, the more memorable it would be for customers.

Shopify Vs Etsy Comparison
Benefits of Shopify
Intuitive and easy to set up
Hundreds of integrations to choose from
Low page load time, which means more visitor retention
Mobile storefront is easily modifiable
SSL certificate and PCI. In simple words, high security and reliability
Benefits of Etsy
Supports detailed and artistic storefronts
Large demand for handcrafted goods and gifts
A positive and friendly Etsy Seller Community
Etsy's algorithm supports new listings and sellers
No competition from mass-produced goods
Shopify Advantages Over Etsy
Customizable Templates and Ease of Designing
When it comes to designing your storefront, Etsy offers a more rigid structure. This rigidity might make it difficult for your store to stand out.
On the other hand, Shopify offers a huge range of customizable templates that you can leverage to create a strong brand image and attract visitors.
Domain Name
On Etsy, you don't really get a personal domain name. Instead of that, your domain name looks something like this: www.etsy.com/shop/my-sweet-store-name-here
Shopify gives you control over your domain name. You can make it as funky or as professional as you like. It's all up to you.
Payment and Transaction Fees
Etsy's transaction fees and payment processing fees can cut a lot of profits when you make a sale. Here's something that would make you say, "oh, this is definitely a lot of fees."
Usually, Etsy charges a 5% transaction fee (this fee goes to Etsy), plus a 3%+$0.25 payment processing charge (this fee goes to your payment provider like PayPal, ApplePay, etc.)
Whereas Shopify is our knight in shining armor because it offers a 0% transaction fee, which means FREE whenever you use Shopify Payments. And, there will be a payment processing fee of 2.2%+$0.20.
Customer Support
Etsy has a neat help forum. However, it lacks quicker customer support. If we talk about Shopify, it has 24/7 support, so you can call them up at 3 a.m. when you've imported the wrong product and messed up the storefront after drinking the fourth glass of vodka. (Yeah, they'll understand.) Their customer service makes them one of the best eCommerce platforms out there.

Etsy Advantages Over Shopify
Bring in More Customers
Shopify is used for advanced SEO because you own your domain name and are very much responsible for driving the audience towards your eCommerce store.
Since Etsy allows customers to search for products from its main homepage, you don't really have to spend time making your store rank on Google because you don't need to. It will be indexed within Etsy itself, saving you from the hassle of SEO.
Ease of Usage
Shopify has a wide range of things to set up before you finally get started. On the other hand, Etsy provides a neat and clean surface for you to begin your eCommerce store. You can invest your time into your craft rather than spending a lot of time setting up the store.

Shopify vs Etsy Pricing Comparison
How Much Does Shopify Cost?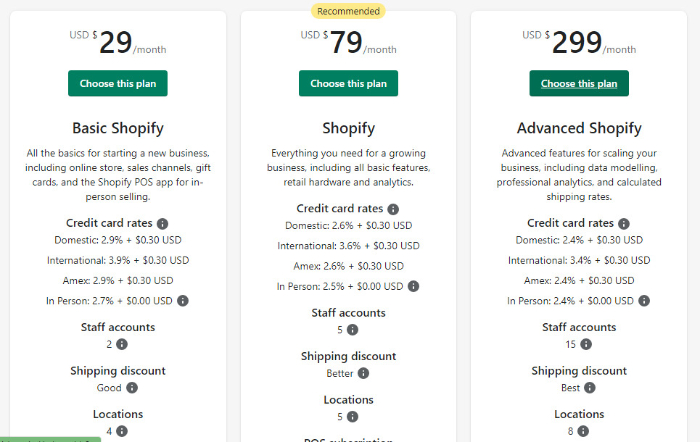 The Shopify eCommerce builder comes with 3 different plans to meet your eCommerce needs: Basic Shopify, Shopify, and Advanced Shopify. Please note that the stated prices are in US Dollars and are not inclusive of state taxes.
Basic Shopify
Cost: $29 per Month
The basic package is pretty much amazing for people who are just getting started with their online business.
There is no need to overspend and go for Advanced plans for those who have just started their eCommerce business until you know that you have a solid customer base.
Shopify Standard Plan
Cost: $79 per Month
This plan is made for sellers who have been selling online for quite a while ago and is best suited for sellers who have an international presence.
Advanced Shopify
Cost: $299 per Month
This plan is for those eCommerce sellers who would like to expand their business to a large audience and already have a strong customer base.

Additional Plans Offered By Shopify
Shopify Plus
Cost: $2000 per month
This feature is absolutely expensive and it's not really required until you need complicated advanced features. Besides, it is mainly present for high revenue-generating businesses so that they can integrate large and personalized tools.
Shopify Lite
Cost: $9 per month
Shopify Lite is amazing because it allows you to pop that 'Buy Now' button for all your products on different websites. Customers can quickly checkout in a few clicks. This feature definitely backs Shopify's title of being one of the best eCommerce platforms out there.
How Much Does Etsy Cost?
Etsy screams "budget-friendly" when it comes to pricing but with a slight twist. It has minimal upfront costs and has no monthly fees for its standard plan – only the listing fees, transaction costs (5% of the total cost of the bill), and payment processing charges (3%+$0.25) applied to products.

Make sure to create a note of the transaction and payment processing charges because they might add into a large sum fairly easily.
If you need more features for your store, you can upgrade with Etsy. The Plus plan costs $10 per month and gives a wider set of tools like connecting a custom domain, listing and advertising bonus, cart notifications, and much more.
To have a detailed overview of pricing, you can have a look at their Etsy fees & payment guide.
Shopify vs Etsy – Which is More Affordable?
When it comes to payment plans, I believe Shopify is the best eCommerce platform out of both these platforms as it has zero transaction fees and your profits won't get cut.
On the other hand, if you go for Etsy, you may not be able to generate the level of profit you would like to make because of its transaction, listing, and payment processing costs combined.
After analyzing Shopify and Etsy's key differences, it leads us to think about how we can set up these stores for our eCommerce business.
Setting Up Your First Shopify Store
Setting up Shopify can be very easy. Follow me for a quick tutorial on how you can set up your own Shopify store.
Register for Shopify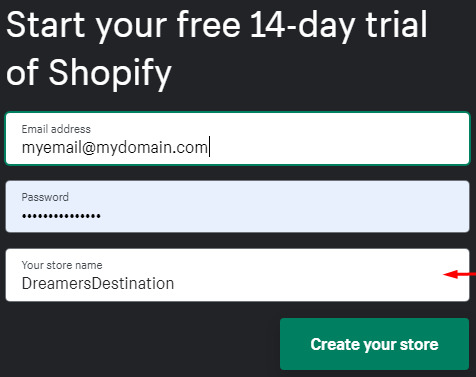 Fill In the Details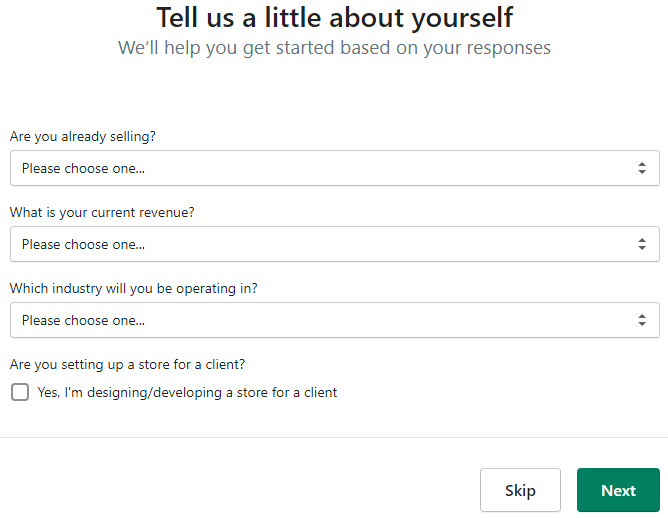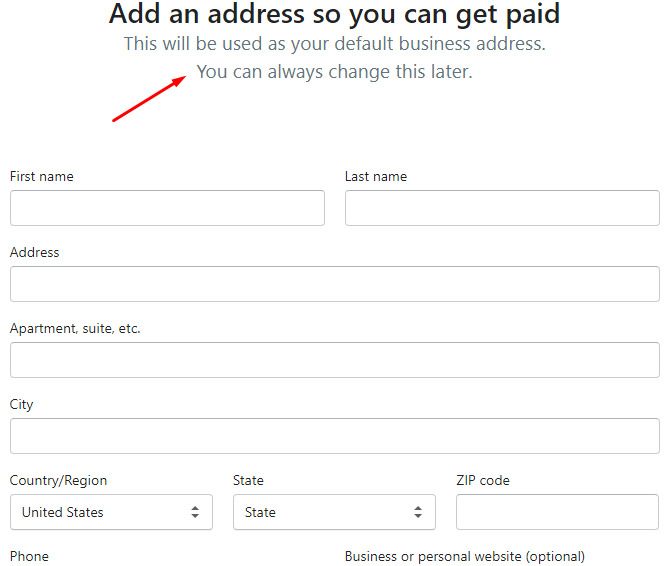 Tada! Now you will be able to access your brand new dashboard.
Add In Your Product Or Import Product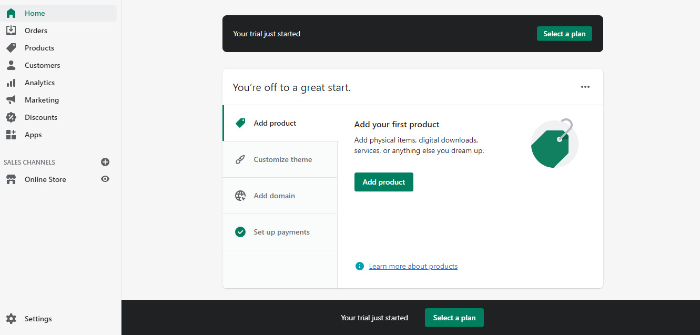 If you're selling your own products, you can manually add in the products. If you're a dropshipper, you can import products using Google Chrome Extensions. It totally depends upon your business.
Customize How Your Store Looks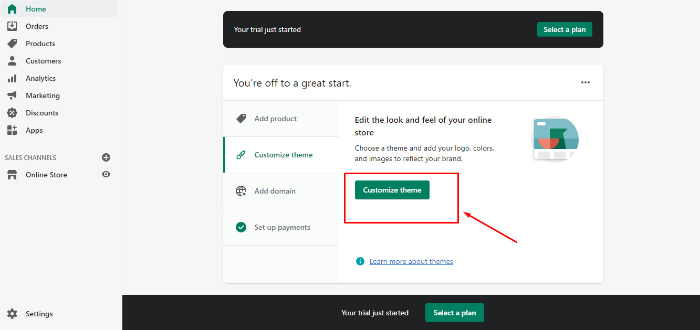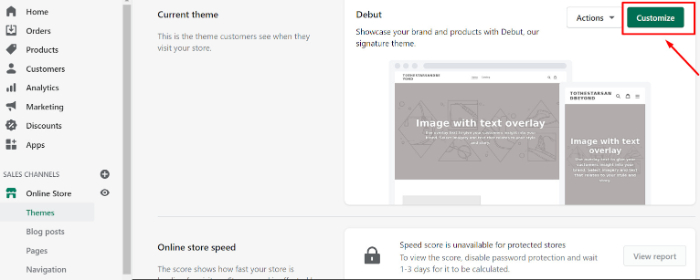 Set Your Payment Methods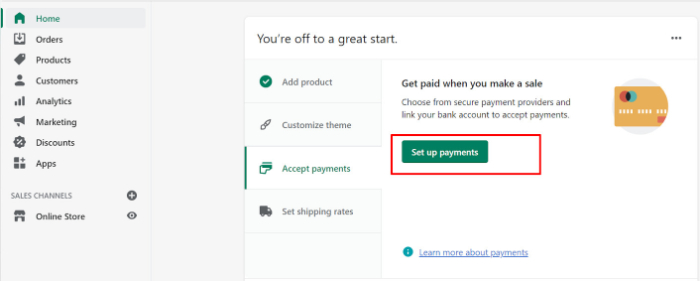 You will find a range of payment options that you can set up with Shopify, choose the one you and your eCommerce business is comfortable with.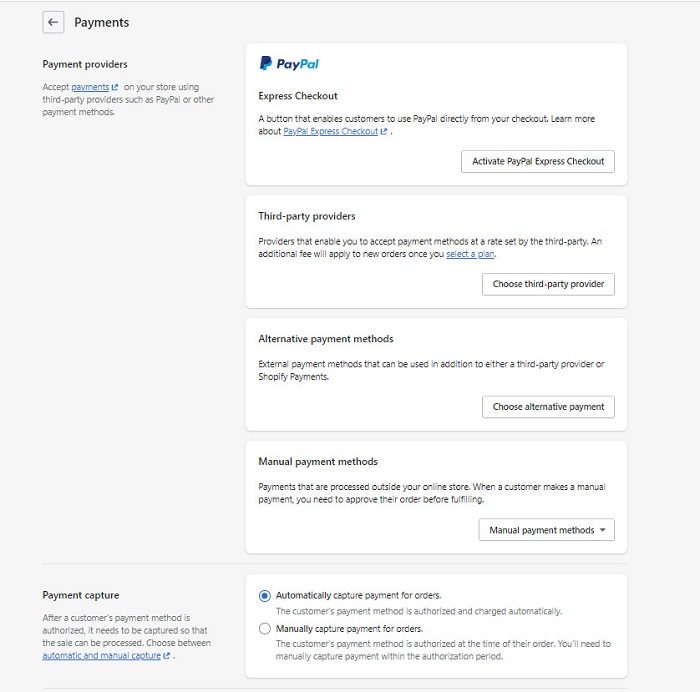 Set Shipping Rates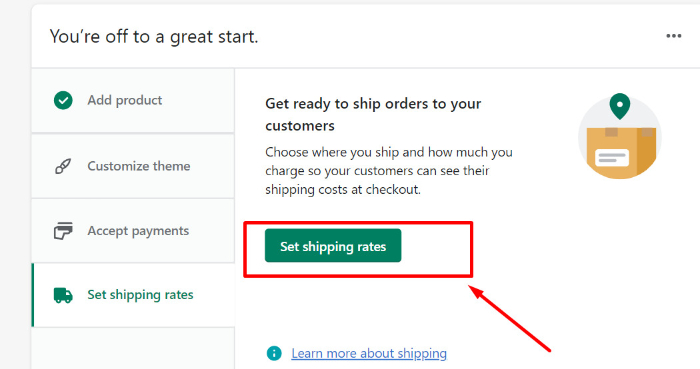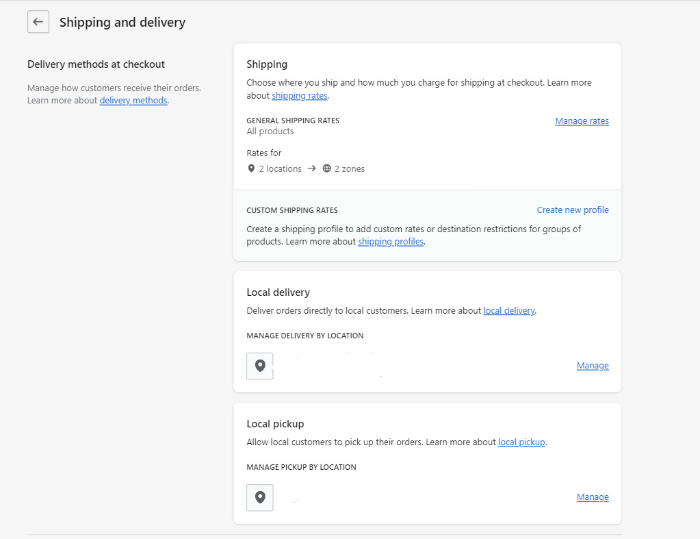 You can click on manage rates and set your rates accordingly.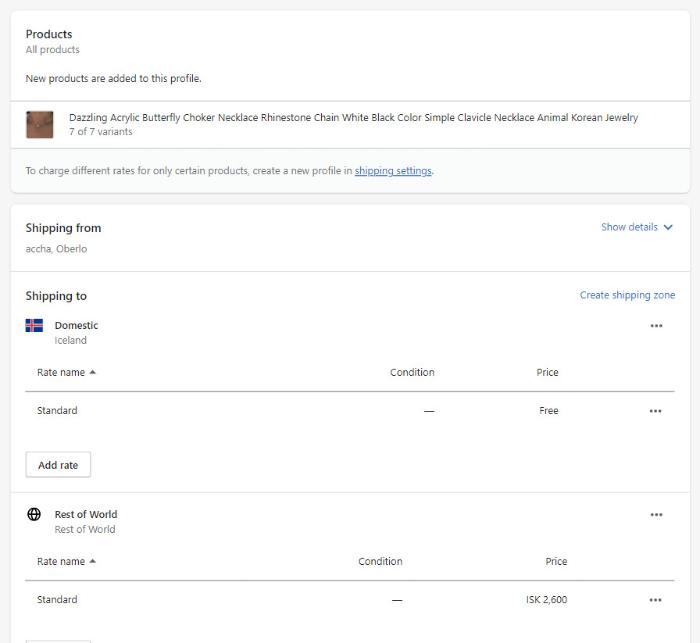 And that's it! You're done setting up the basics of your Shopify store.
Setting Up Your First Etsy Store
Visit Sell on Etsy
Register, Locate 'Sell on Etsy' and fill in your details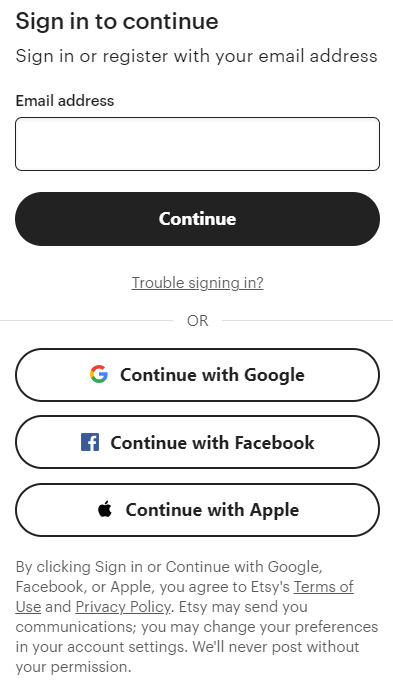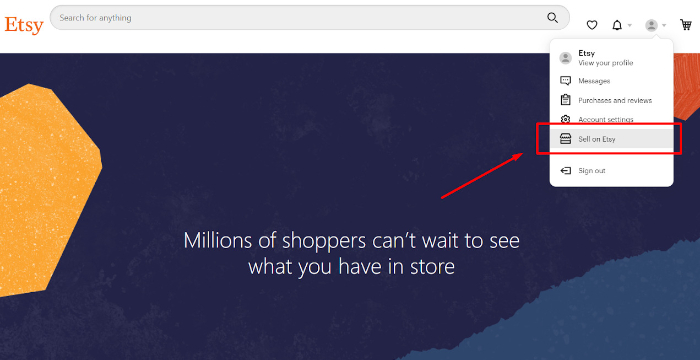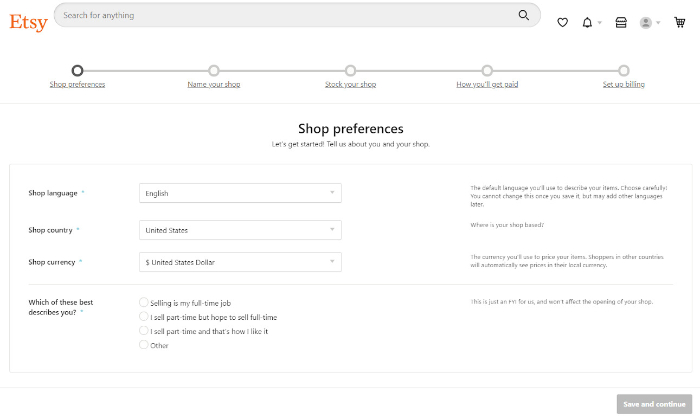 Name your Store

Add In Your Products
So first, you need to add in at least 1 listing to set up your store.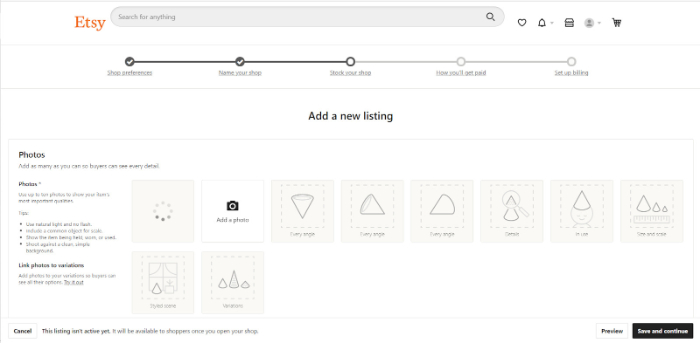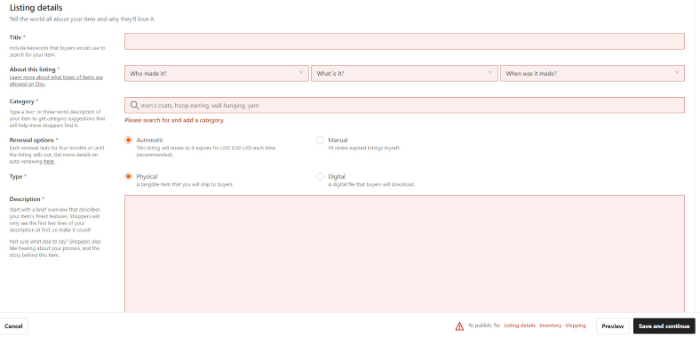 And scroll down to fill in more details. Once you finish filling in all the details, you will be able to move to the next step. Don't worry, the detail filling process isn't difficult at all. Just mention the specifications and you're good to go.
Add Payment Methods and Fill in Additional Details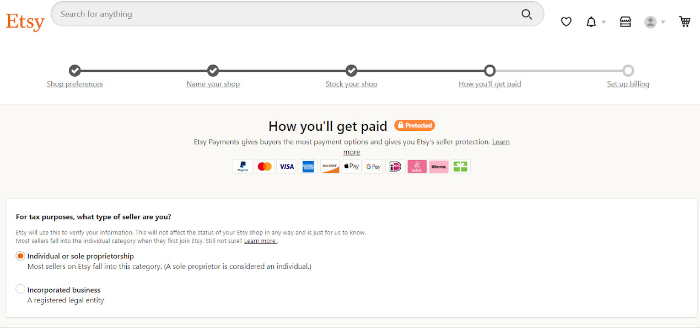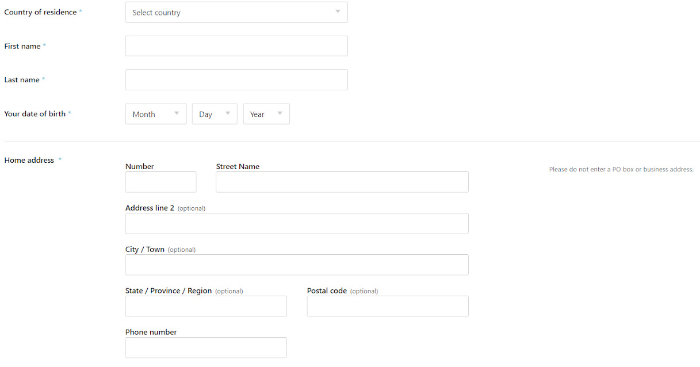 Set Your Billing Method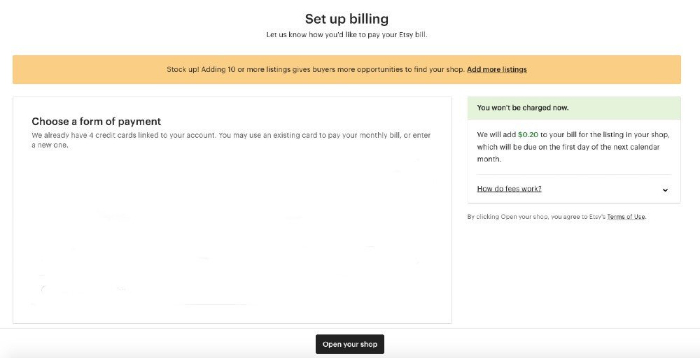 With this step, we know how to register and set up an Etsy store. Once you go through the process of setting up a store on Etsy, you can customize other details like your store bio, add sections, create policies, and much more.
Shopify Vs Etsy – Who wins?
Both Shopify and Etsy are one of the best eCommerce platforms available in the market. The winner between the two totally depends upon your business needs.
If you would like to have a professional and self-managed store where you're in control of its designing, SEO, and structure, Shopify is the clear winner.
And, if you prefer following a structure, sell your artistic pursuits, and spend less time thinking about product visibility, you can go for Etsy!
The two eCommerce platforms can be amazing in their own features and capabilities. So, it all boils down to how you can leverage either to make your eCommerce business successful.