Did you just hear the term 'AliExpress Dropship Center' but don't know how to leverage it for dropshipping in 2021? Alright, that's what we're gonna see today.
Dropshippers who are struggling with negligible revenues and are in search of improving their sales, take notes and see how AliExpress Dropship Center might help you.
So let's get started!
Tools Offered by AliExpress Dropship Center
Product Research Tool
As the name implies, the product research tool allows you to search for the right products.

So, to find the 'right' products for your dropshipping store, you should approach searching the right way. AliExpress Dropship Center lets you efficiently search the products in three different ways. More the ways, simpler the task.
Hot Selling Tool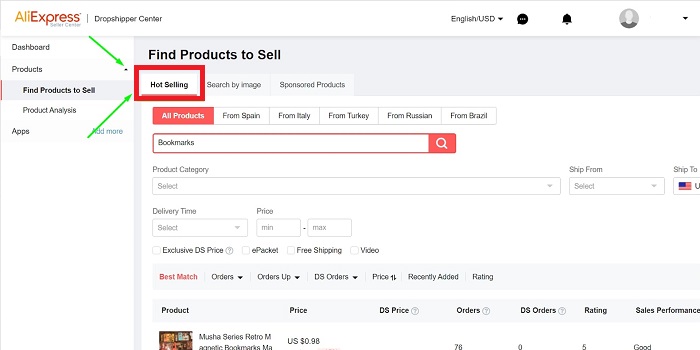 This tool lets you find the most popular products in the marketplace and lets you know which in-demand products would be the best for your dropshipping business.
Search by Image

Perhaps, you had found the perfect product through a WhatsApp image your friend had forwarded to you. Now in the middle of the night, you remember, 'Oh lord, I need to get this product for my store ASAP!'. However, when you Google search the image, all you see is some Chinese alphabets flashing on your screen.
With this tool, you can drop that image right into the search bar and check if your product matches AliExpress Dropship Center's inventory. See how easy it is? It literally simplifies your life.
Sponsored Products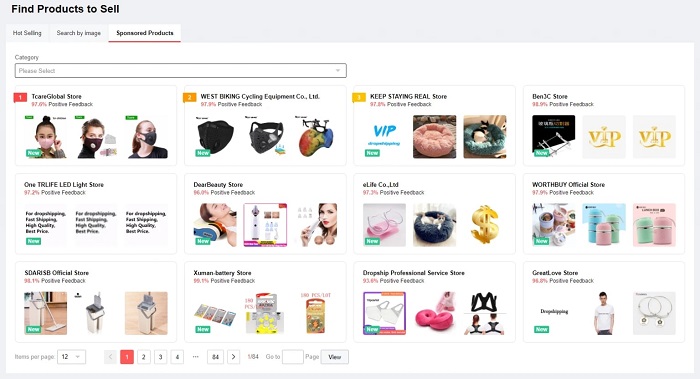 This search option allows you to find those products that are being promoted through ads. This can be a good sign since a seller is adding the additional effort to make its products reach out to the buyer. But remember to beware of those scammer stores that make new stores to trick the buyers.
Product Search Features
Product Category
It simplifies your search process by narrowing your options down to your specific niche.

Ship From
This feature allows you to limit your search to manufacturers or sellers from a specific location.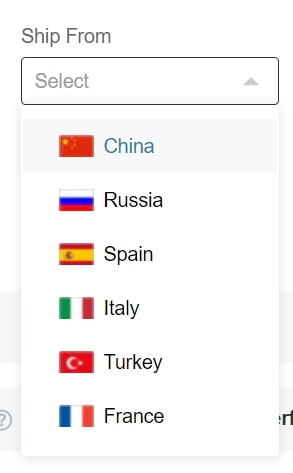 Ship To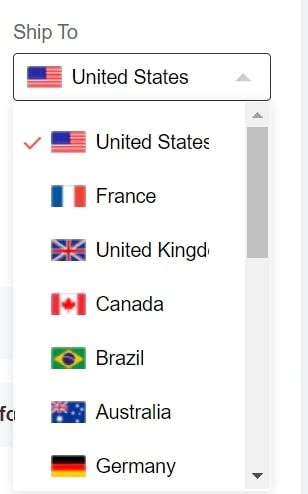 Here, you can choose which country you wish to have your product shipped to. You can also check if the delivery to your country is supported or not.
Delivery Time and Price
The Delivery time filter allows you to check which manufacturer or product is shipped within your desired time frame. For example, if I need a product to be shipped to my store within 10 days, I'll use the following option: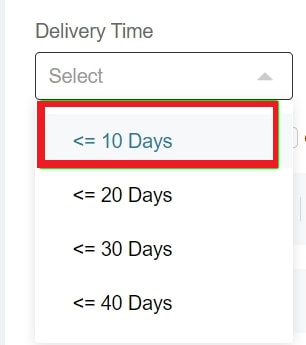 However, while using this feature, you should note that the prices may be higher than usual. This is because, the quicker you require something, the supplier prioritizes your order. Priority doesn't come for free.
The Price feature allows you to set your budget. It narrows down the 'too expensive' or 'too cheap' products automatically.
Exclusive DS Price
Before I explain what DS Price is, let me tell you what DS actually means.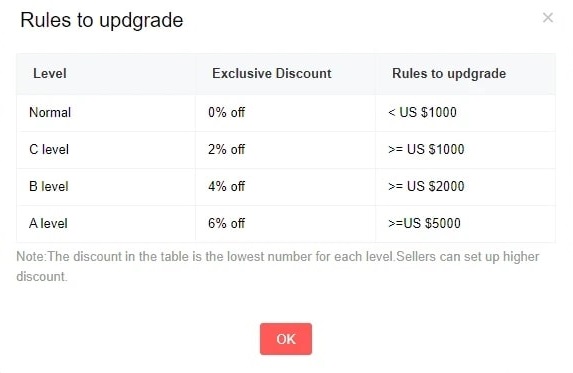 DS refers to Dropshippers and DS levels refer to the experience level of the Dropshipper at AliExpress.

So, DS price is the exclusively discounted products for dropshippers that AliExpress sellers provide. So based on the dropshipper's level, the price may vary.
Another thing to note here is, 'orders,' which means the orders that are open for purchase to normal customers. The DS Orders refer to the number of products that dropshippers can order.

Analysis Tool
This tool allows you to analyze the performance of a product over time. Let me show you how:
Search for your desired product and press the Analyze button.

Find how the product sales have been performing over time.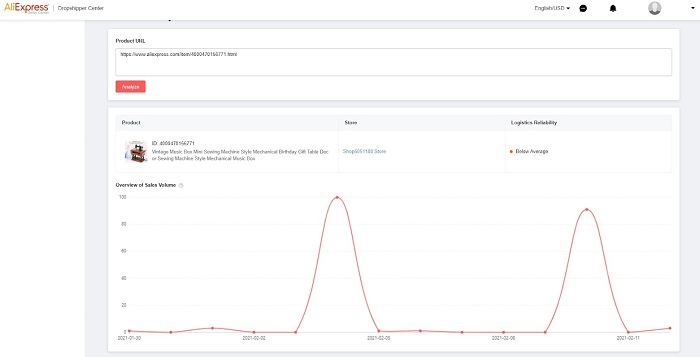 This product in the above example does not perform well except in periods of high activity where a buyer or two could make a bulk purchase. From the eyes of a dropshipper, I wouldn't be purchasing a product that doesn't have a lot of demand in its niche. That's my personal thought process, so take it with a grain of salt.
Activating and Adding Dropship Center to AliExpress
In my opinion, there are 3 great ways to activate your Dropship Center at AliExpress. Let's check out one by one.
Accessing AliExpress Dropship Center
Click on this link: Ali Express Dropshipping Center
Register for AliExpress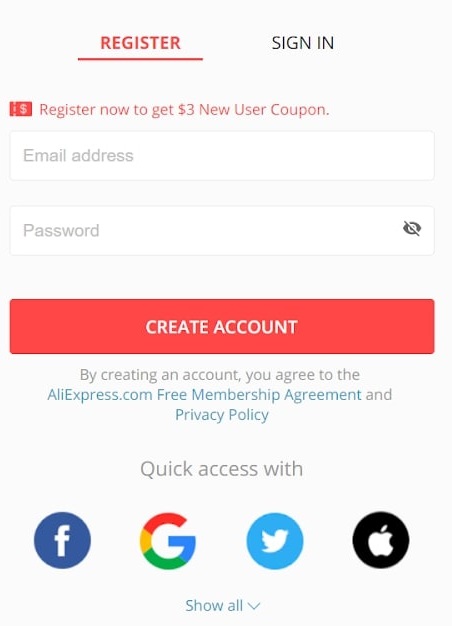 Follow the steps outlined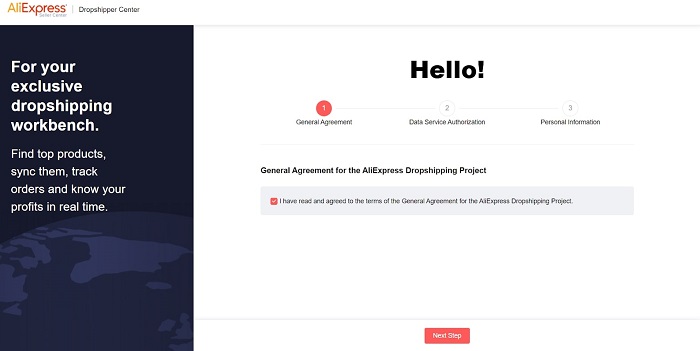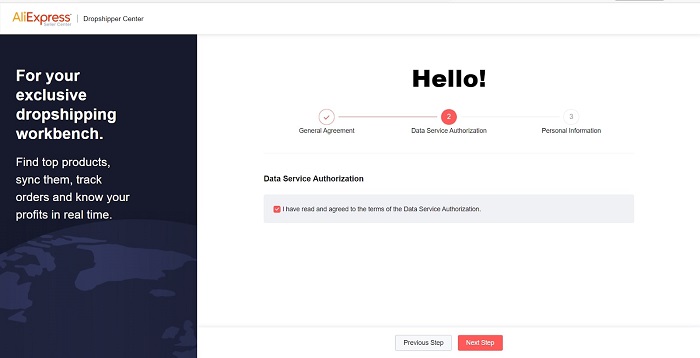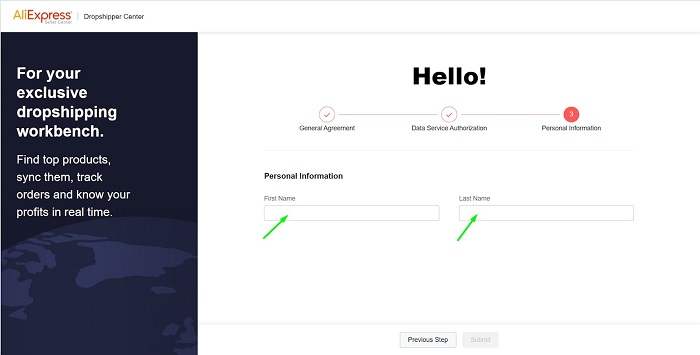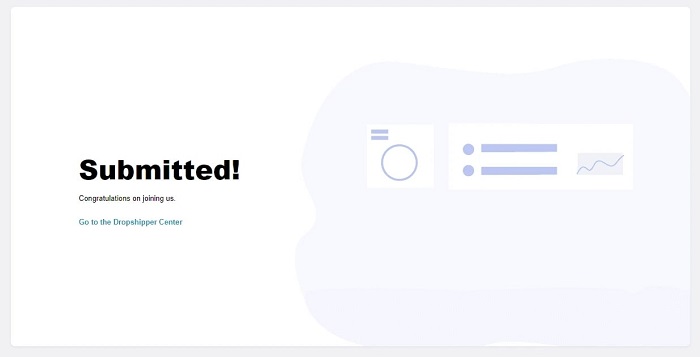 And you can proceed with your dropship center on AliExpress. Tadaa!
It's quite easy to access your Dropship Center when you have the direct link. Save this link for your reference.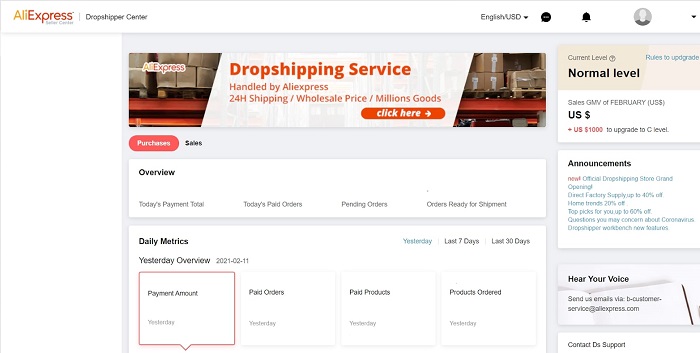 I said so because I can directly go to my Dropship dashboard without the hassle of finding the dashboard through the AliExpress site.
And if you have lost your way through the main website of AliExpress, then don't worry. It's pretty easy to navigate back to your AliExpress Dropship Center's dashboard.
Follow me amigos!
Let's start right from the beginning. A Google search leads me to this page: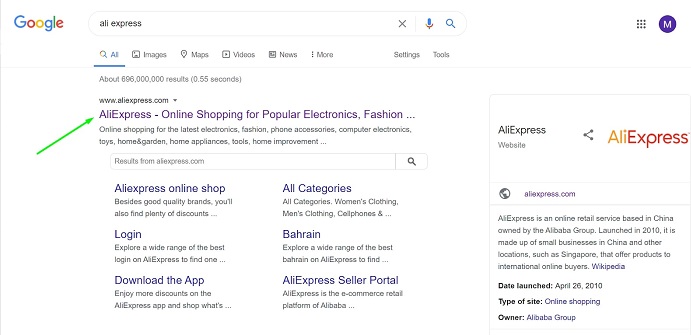 There's a lot happening on the Homepage but let's move to what we want to accomplish. Click on ACCOUNT: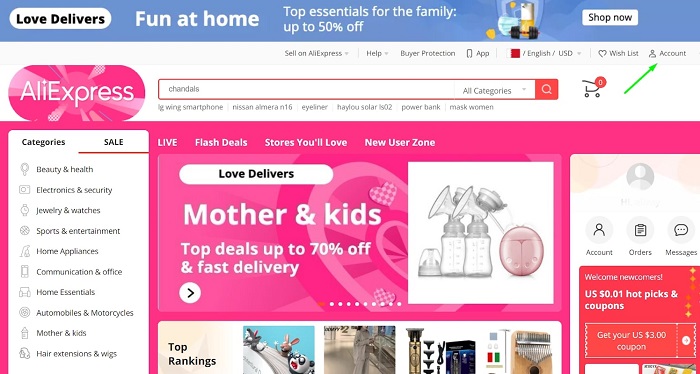 Can you see a page like this? Great!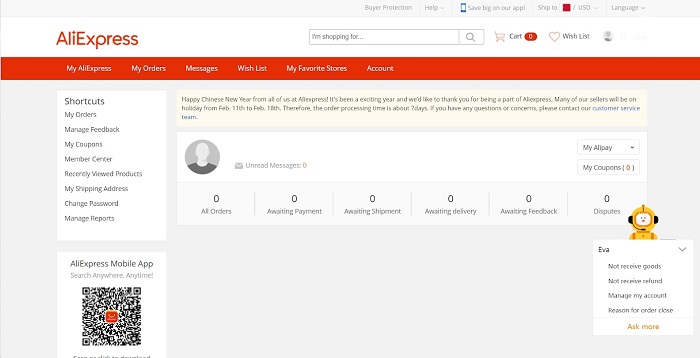 Click on Account (Again!):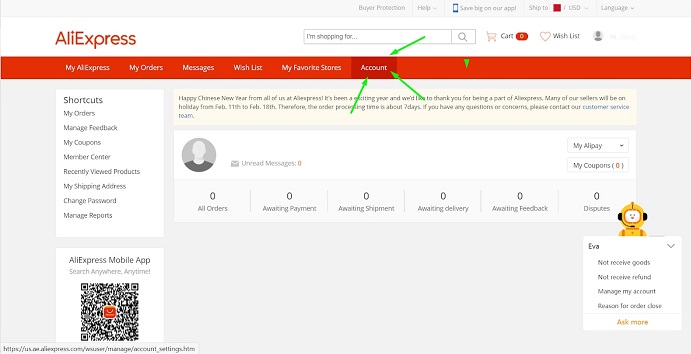 And there it is!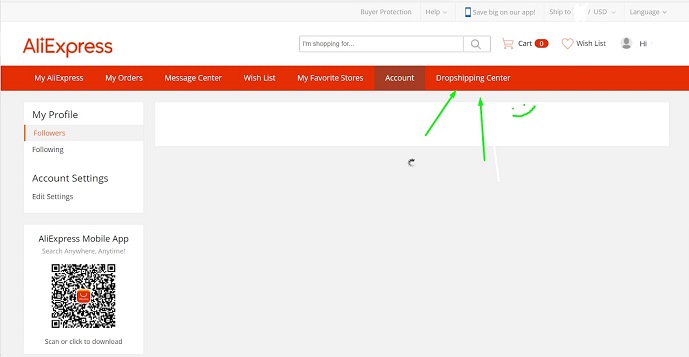 This second method will eat up your precious time. Save your time and keep this link safe. Thank me later!
How to Integrate AliExpress Dropship Center with Shopify
Once you activate the AliExpress dropship center option for your AliExpress website, it becomes an integral part of your AliExpress account.
You can simply integrate AliExpress with Shopify using Oberlo. To know more about it, you can just go through this ultimate guide on Oberlo!
Is AliExpress Dropship Center Worth it?
AliExpress dropship center is worth trying because the inbuilt tools like Exclusive DS Price and Product Analysis make the product selection easier. In addition to this, the range of products we get from the dropship center is unmatchable.
Yes, the initial sign-up and learning process may be difficult but it's definitely worth it in the long run. After all, everything in the beginning requires effort.
Therefore, navigate and learn your way through AliExpress Dropship Center and leverage it the right way for your business.