Are you looking for the best crypto crypto payment processor? Well every second, someone somewhere is trading – if not money, then something else entirely. With time, people have generated multiple ways to trade. And each way is bound by a set of rules to prevent fraud.
We know that not everyone is comfortable with the idea of trading anything digitally in today's era. Cryptocurrency is a digital payment method.
Several companies are investing their time and money in this valuable digital asset. Therefore, it makes sense to be aware of what's going on and how to use it.
When making deals in cryptocurrency, there are multiple pathways to facilitate payment. In this blog, we will discuss the five best crypto payment gateways and how to use them as crypto payment processors.
CoinPayments – One of the Largest Crypto Payment Processor
CoinPayments has become one of the most popular cloud wallets that deals with various cryptocurrency.
This platform was founded in August 2013 by Alex Alexandrov and Jason Butcher.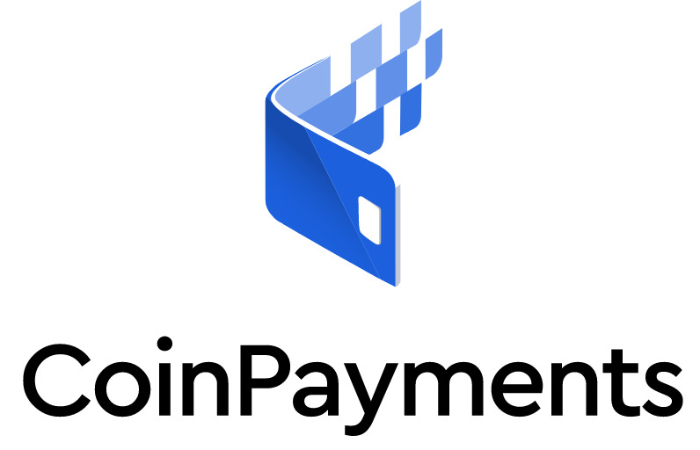 It has grabbed the title of the first largest crypto payment processor with an estimated three million user accounts and merchants from 182 countries.
Features of Coin Payments Crypto Payment Processor
Allow its users to trade, accept, and use bitcoins along with 1700 alternative coins
Available on many eCommerce websites like WooCommerce, Shopify, Magneto, Prestashop, Opencart, etc.
Coin Payment offers low transaction fees for industries of about 0.5%
Allows coin conversion to base currency using Shapeshift
Conversion might take up to 2-3 days
Buy cryptocurrency with a credit card
Pros & Cons of Coin Payment
Pros of Coin Payments
High security for the payment transaction, trading, and conversions
Remote management of the platform from the headquarters and other branches
Fastest conversion of cryptocurrency to fiat currency
An Android and iOS app for easy-usage
Comes up with a cryptocurrency vault to keep your amount safe
Supports 2,085 different currencies and you can set them up for auto-conversion
Cons of Coin Payments
Restrictions for conversions to some fiat currencies
Fees and Pricing
The fee and payment activity for CoinPayments is as follows: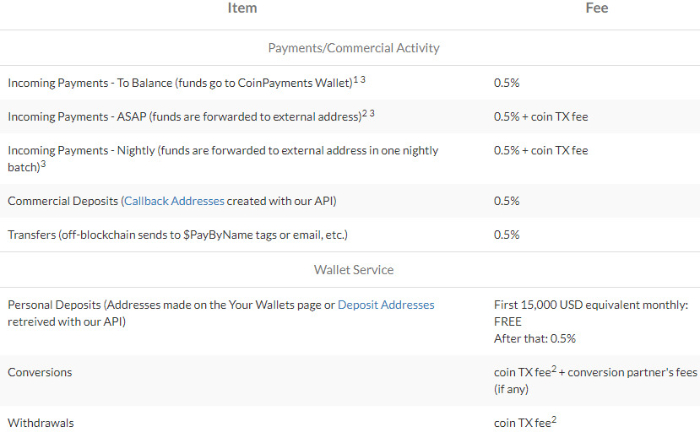 Coin Payment has changed the dimensions of trading. Now merchants can convert their digital assets into valuable outcomes without paying additional exchange interests. In fact, the company has a large market and deals in multiple digital gateways that goes from credit cards to bitcoin ones.
Also, the mode of payment is easy to understand, and the platform is user-friendly. The fee and charges of Coin Payment have a reasonable rate for its users. You can also host your own unique cryptocurrency with the help of an RPC interface.
A Remote Call Procedure Interface refers to the actions performed by a sever. These actions may include authentication, transaction calls or other commands. You can use a platform like Ethereum or NEO to create a cryptocurrency application and allow authorised people to carry transactions via RPC protocols.
CoinBase – Something Free At Least
CoinBase is a free platform that offers exchange services along with a digital wallet. This platform accepts various coin currencies like Bitcoin, Litecoin, Ethereum, and much more.

Brian Armstrong and Fred Ehrsam founded this platform in 2012. It has headquarters located in San Francisco, California, and the United States.
Features of CoinBase
Some of the main features of CoinBase are:
It works as an on-chain between the merchant and the client, i.e, there are no middlemen
Offers separate support teams for merchants and customers
Removes the possibility of fraudulent transactions
Processed $135 million in 2019 and have a large market
Possible to store your amount in a third party proof-of-stake network known as a staking service
No transaction limit
Create your own hosted platform and manage your cryptocurrency instead of handing them over to CoinBase Commerce
Integrate it with Shopify and Woocommerce
Pros and Cons of Coinbase
Pros of Coinbase
CoinBase gives a seamless access to the global platform to merchants
Have a low transactional cost of cryptocurrency with ACH transfer within the US
Use virtual coupons to eliminate additional charges
Promotes on-chain payments
No charge for accepting cryptocurrencies
Payment gateway development is fast and secure
Integrate it with Shopify and Woocommerce
Cons of Coinbase
Uses separate platform for CoinBase wallet and exchanging coins
Lacks support infrastructure and you won't get quick answers to your queries
Fees and Pricing Table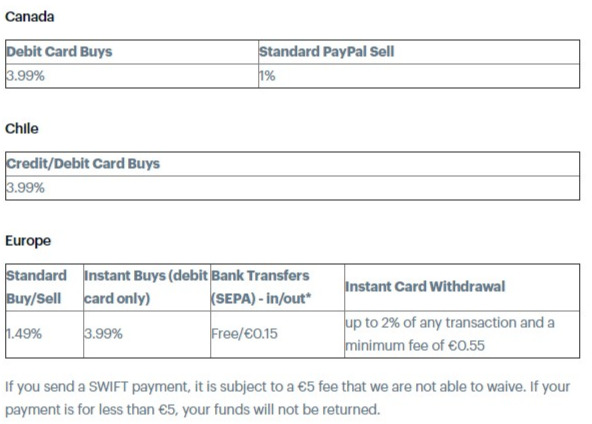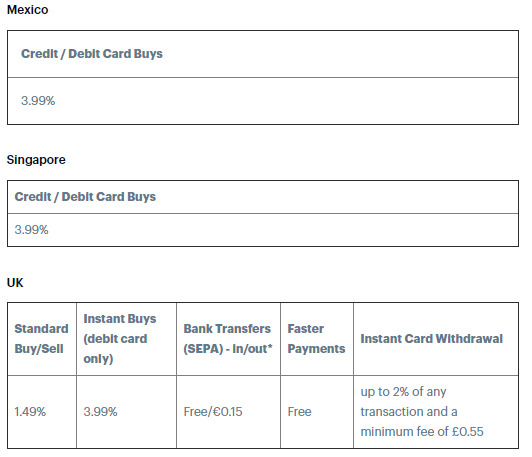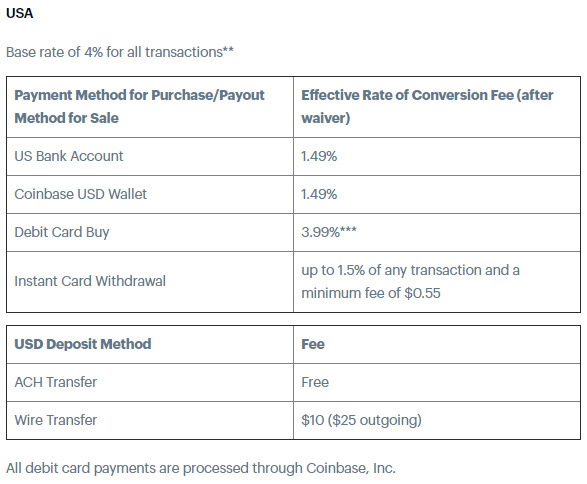 The payment mode has a simple interface and the merchant receives payments directly into their payment wallet. To ensure safe transactions and payments, CoinBase uses seed phrases where security gets encrypted using a keyword that stores multiple information to hide your account details from fraud.
A merchant needs to make necessary setups before they access their CoinBase account for trading and accepting payments. The platform has integrated with multiple eCommerce websites like Shopify, Magneto, WooCommerce, Prestashop, Opencart, Zencart, Drupal, etc. For complicated needs, merchants can set up API with the platform.
Binance Pay- Crypto Payment Gateway
Binance Pay was founded by Binance exchange and uses the Binance symbol for trade. It majorly runs on the Ethereum currency blockchain.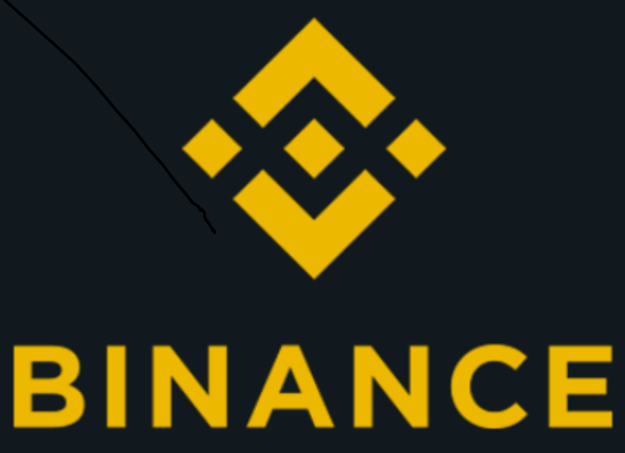 According to the global ERC standards, the exchange limit gets restricted to 200 million BNB coins. Also, it promotes various methods to fuel up trading operations in the Binance exchange.
Features of Binance Pay
As an emerging crypto payment processor, Binance Pay has many features:
Provides an alternative way to pay in-app purchases in the Binance ecosystem
Can give profit in investments on initial coins
It can become one of the primary currencies for decentralized Binance in coming years
Has partnered with Asia's premier high-end live streaming video platform known as Uplive
Pros and Cons of Binance Pay
Pros of Binance Pay
Supports partnership with various firms to spread its usage
Binance coins get support from multiple platforms, mobile apps, VISA debit cards of Monaco, etc.
Uses Non-Fungible Token, tokens that cannot get replicated
Follows different blockchain protocols
Established virtual tokens and use DAI to keep the exchange amount somewhat stable
Cons of Binance Pay
The transaction in Binance Pay has a limitation of 200 million tokens
Uses virtual cloud storage which many might not prefer
Fee and Pricing Table
The fee and pricing table for Binance Pay are as follows: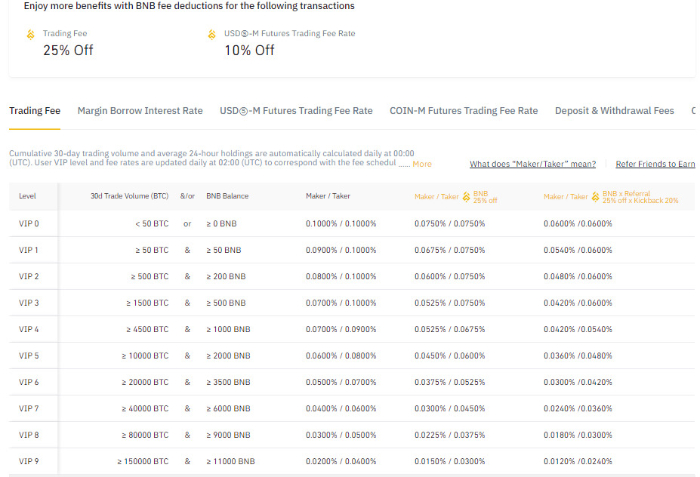 Before investing your interest and capital in Binance Pay, you may thoroughly go through all the risks associated with it. As a virtual currency, it can cause a high financial loss in case of theft or unethical hacking.
In the upcoming years, it has the potential of becoming the primary currency for the decentralized Binance ecosystem. Besides, it comes with free of processing charges to support trading by early investors.
BitPay – Works effectively on Ethereum
Bitpay has emerged as one of the best online crypto payment services. It has become popular over the years because of its flexibility and neither it requires sensitive information for accessing account initialization. The platform creates an automatic account which is initialized for merchants using Google Authenticator's two-step verification.

The BitPay payment processor founded by Tony Gallippi and Stephen Pair has its headquarter situated in Atlanta, Georgia, in the United States of America.
Features of BitPay
BitPay has multiple features as a crypto payment processor. Some of these features are:
Works in blockchain algorithms based on a decentralised system
API allows easy integration of other trading application onto the Binance Pay platform
Apps and software for Linux, Windows and iOS
Support team is available via call 24 x 7
There's a community to solve user problems
Buy or sell cryptocurrency locally without any trading fee via their P2P platform
Express tool allows immediate transfers for emergencies
Pros and Cons of Bitpay
Pros of Bitpay
Allows seamless purchases and transactions with MAVs
Allows making bitcoin transactions on smartphones, tablets at retail stores, or restaurants
Use it to send, receive, or store capital globally
An extensive background to drive profit
Offers the best bid rates and has a transaction fee of 1%
Easily integrates with available systems
Cons of Bitpay
If access to the platform gets lost, it may cause high financial loss
Fee and Pricing Table
The fees and Price table of the BitPay platform are as follows:

Bitpay has set international standards with its flexible, fast, and supporting interface. The platform supports more than forty languages across the globe and transactions in more than eight currencies. It allows cross-platforming and can get accessed from multiple devices.
CoinGate- Quality of Support
CoinGate was launched in 2014 by Jonas Gilys situated in Vilnius, Lithuania. If we talk about its speciality, the virtual payment mode of CoinGate lets you receive bank settlements with no risks of exchanging cryptocurrencies.
Not only this, it has a crypto payment gateway for WordPress sites and works as an integration tool for APIs, Plugins, etc.

Other than this, it offers payments in retail stores and eCommerce websites with about 1% exchange rates.
Features of CoinGate
As a flourishing platform, CoinGate has many features. Some of these features are as follows:
CoinGate promotes document encryption – an essential in the digital age
Allows integration with currently available devices like smartphones, notebook, and much more
24 hour withdrawal policy
Store your crypto in a "Cold storage" for safekeeping
Avail various modes of trading and investment as they offer different uses of profiles
Allows collaboration via various APIs and Plugins.
Integrated payment buttons for businesses to offer bitcoin donations
Pros And Cons of CoinGate
Pros of CoinGate
CoinGate offers over 50 types of trading in cryptocurrencies
They accept MasterCard credits for trading
Verification requires only 5 minutes
Customized payment buttons for registered users
They focus on providing secure transactions
Accepts a wide range of eCommerce websites like Woocommerce, PrestaShop, ZenCart, etc.
Cons of CoinGate
Issues with KYC and account approval procedure
It doesn't support seamless trading dynamics and restricts merchant details to the clients
Fee and Pricing Table
The fees and pricing table of the CoinGate crypto payment platform are as follows: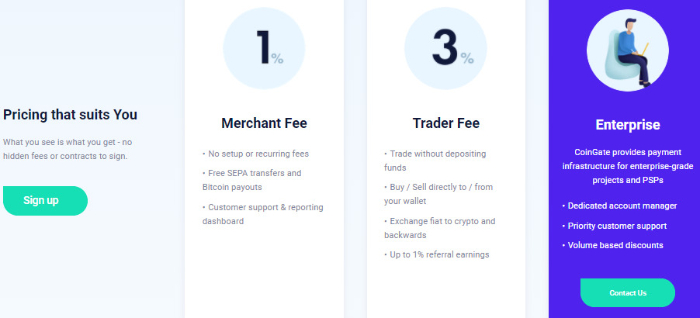 CoinGate has an attractive UI integration and it helps to exchange numerous modes of capital ranging from credit cards to bitcoins. It has a flexible interface with high-security measures with complex documentation.
If you want to invest in the CoinGate payment platform, go through all the necessary documents and legal statements before proceeding further.
The Best Crypto Payment Processor You Wanna Leverage
The above-mentioned crypto payment processor have come up as a great source of business trading and eCommerce purchases. Payments provided by the customers may get exchanged for different fiat currencies or bank transactions. Furthermore, the services make it easy for merchants to receive payments in the international market.
In our opinion, Bitpay and CoinPayments have come up as the best cryptocurrency platform, and they allow beginners to invest in digital currency without any transactional processing fee. A strong background is essential for a digital currency to survive long-term. BitPay's strong backing and CoinPayments early initiation in the industry make them ideal in this regard.