With the advent of AliExpress dropshipping, eCommerce has taken a giant leap towards
allowing smaller businesses and first-time entrepreneurs to get started. Dropshipping is
a form of retail business, where a customer places an order in your shop, and the
supplier sends the order straight to the customer.
If you are a budding entrepreneur who doesn't have enough capital or resources to
handle the storage and shipment of products, AliExpress dropshipping is a great place
to start. Even if you don't have your product niche fixed yet, you can get started with
AliExpress.
In order to run a successful business using dropshipping, the main point of concern is
choosing the right products and suppliers. Here is our ultimate guide to help you set up
an online store and find the right suppliers for your business from AliExpress. We have
also listed the pros and cons of AliExpress dropshipping.
Importance of AliExpress for Dropshipping
Alibaba is a billion-dollar Chinese e-commerce giant. Founded in 1999, Alibaba and
AliExpress connect Asian sellers with Western buyers. AliExpress is an eCommerce
marketplace owned by Alibaba, which was launched in the year 2010 for small sellers
who don't stock their products.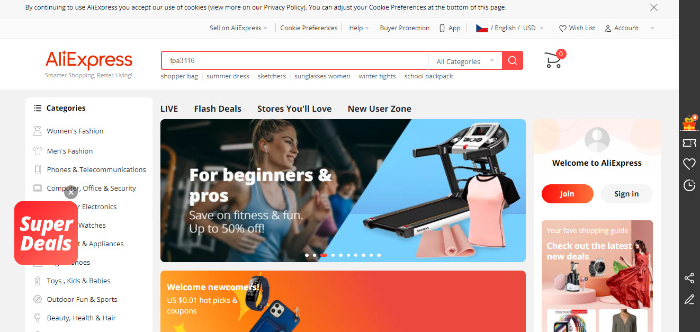 AliExpress promotes small businesses in China to connect with international buyers.
For small entrepreneurs in China, AliExpress dropshipping offers a hugely profitable
trade market that expands all over the world, whereas for the overseas buyers and
resellers, they offer cheaper products packed and shipped with minimal involvement of
the buyers.
Here are a few more things that AliExpress provides to young entrepreneurs:
A huge database that comprises millions of products. You can find countless collections of fashion apparel, jewelry, electronic goods, and other tech gadgets at AliExpress. 
While other companies charge hefty amounts for startups, AliExpress stands out as cost-efficient and free of charge for dropshippers.
More specifically, you can set up an online store for minimal rates using Shopify. You don't have to make purchases beforehand to stock your inventory as the products are usually available at cheaper rates for the buyers. You can make the payment when the customer places an order at your online store. So, there is pretty much no involvement of money until the order comes through your website. 
AliExpress also facilitates a less risky business in terms of investment and inventory requirements. The shipping is also free. An additional advantage is that you can run your business from within the comfort of your home.
How to Set Up Aliexpress Dropshipping for Your Store?
The first and the most important step for starting a successful dropshipping business is
setting up an online store.
Choosing Your Niche
For setting up an online store, you need to decide your specific niche. Just like Amazon and other huge eCommerce stores, AliExpress also has a wide range of products that include Men's and Women's fashion, consumer electronics, jewelry, automobiles, sports equipment, etc. So, with thousands of products and eCommerce stores flooding the internet, how do you choose your specific niche?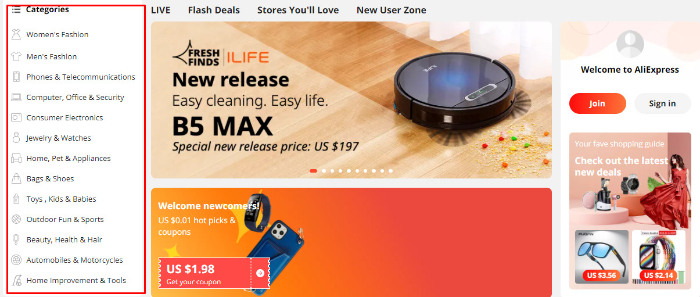 The answer is simple. Do thorough market research and make yourself familiar with the
hottest trends. Check out products that people are passionate about and willing to
spend their money on. You can also use social media for this purpose and try to find out
more about the problems that people are facing – check out our article on this:
https://conversionskitchen.com/20-social-media-marketing-tips-for-online-stores-you-mu
st-know/)
After locating their problems, start thinking about how your store can help them and
come up with products that customers actually want, or need.
Selecting Products
You can also rummage AliExpress's best selling pages to come up with product ideas.
To make your search easier, the best-selling page will have top-selling products from
different categories stacked together. After choosing products, you can bundle them and
add them to the cart. You can also view product pictures, go through the customer
reviews, and read the product descriptions alongside them.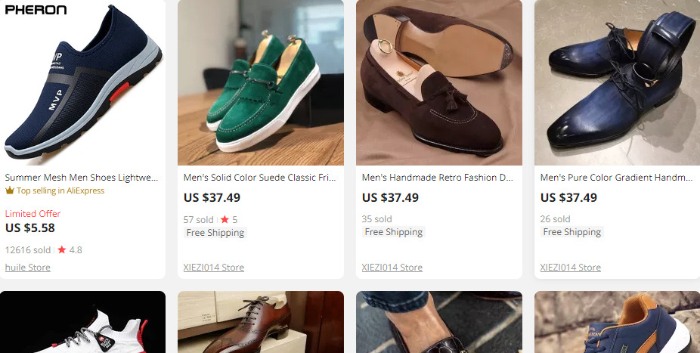 After spending some time searching for products, you might find that some of the
product images and descriptions are deceiving. You can filter these products and add
the verified products to your store. You can also use AliExpress dropshipping center to
analyze your products.
It's important to ensure that your store stands out from the rest. This is not difficult if you
focus on delivering the best quality products and offer good customer service. You can
also add offers and bonuses to earn the trust of your customers and build a long-lasting
group of loyal customers.
Now that you know how to find a profitable niche and choose good products, we can
move on to the next step, which is setting up an online store.
Setting Up An Online Store
There are lots of third-party applications available on the market to make AliExpress
dropshipping easier. One of the most renowned platforms is Shopify, which enables you
to set up your store quickly and make it look professional with ease. It is a trusted
application used by millions of entrepreneurs and it is specifically integrated with
dropshipping. The process is simple: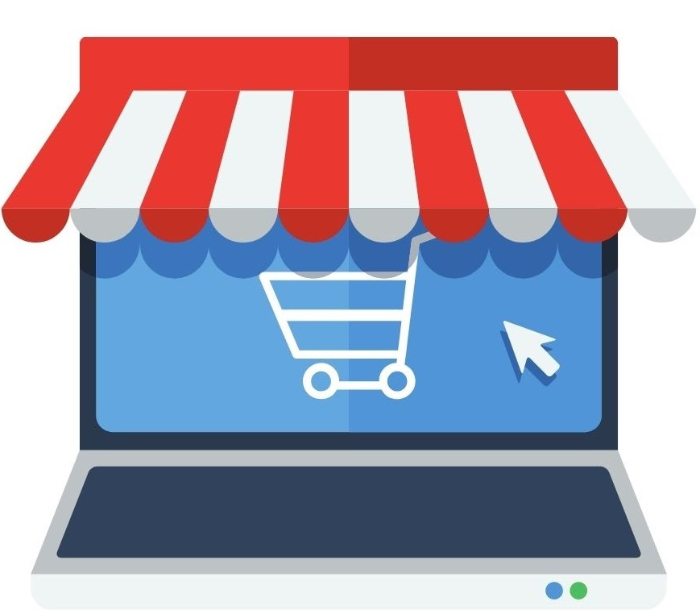 You have to create a website first and then get a domain name. After that, you need to
set up the payment method and use the shopping cart to sell products on Shopify. If you
use Shopify with Oberlo it would only take a couple of clicks to add products, their
specifications, and other related information to your new online store. AliExpress also
offers a similar platform called AliExpress dropshipping app. This application will take
about 24 hours to process your order.
Writing Product Description
Another important factor to consider while setting up your store is the introduction and description of your products. As mentioned earlier, AliExpress usually has product descriptions and images. However, in order to make your store stand out, make sure that you write tailor-made product descriptions and upload high-resolution product images, which are shot with light backgrounds.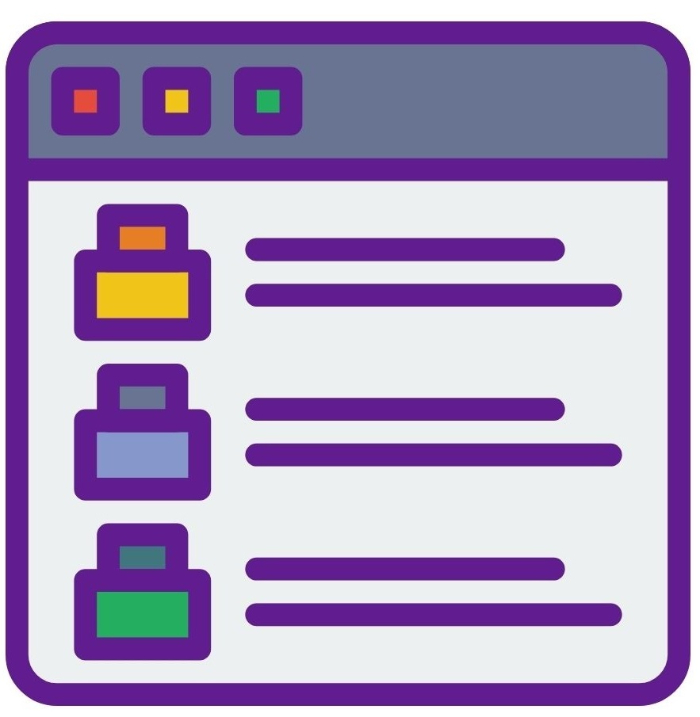 If you are keen on improving your brand image, you can also ask your supplier to not include packing slips, invoice, pricing, and samples along with the package. If these things are left on the package, your customer will be able to track down the package to its country of origin. This isn't illegal or problematic but it might affect the credibility of your store.
Check out our article on product pages.
Fixing Pricing
The next important thing that you should put your focus on is the pricing structure. Since
you are getting products at a cheaper rate, you can mark up the price to earn profit.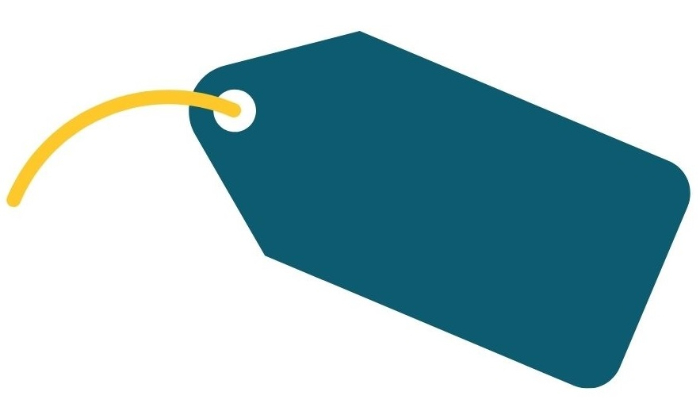 Based on your product popularity and demand you can charge a much higher price than
the original AliExpress price for good profit margins. You can also give small discounts
and other incentives for subscribing to your newsletter, for instance. In addition to this,
free shipping is also a great way to attract customers.
Choosing Payment Methods
Another important factor to consider is the methods of making payments with AliExpress. There are multiple methods for making payment at AliExpress, ranging from credit cards, debit cards, and net banking. However, credit cards are the most popular mode of payment because of their added advantages.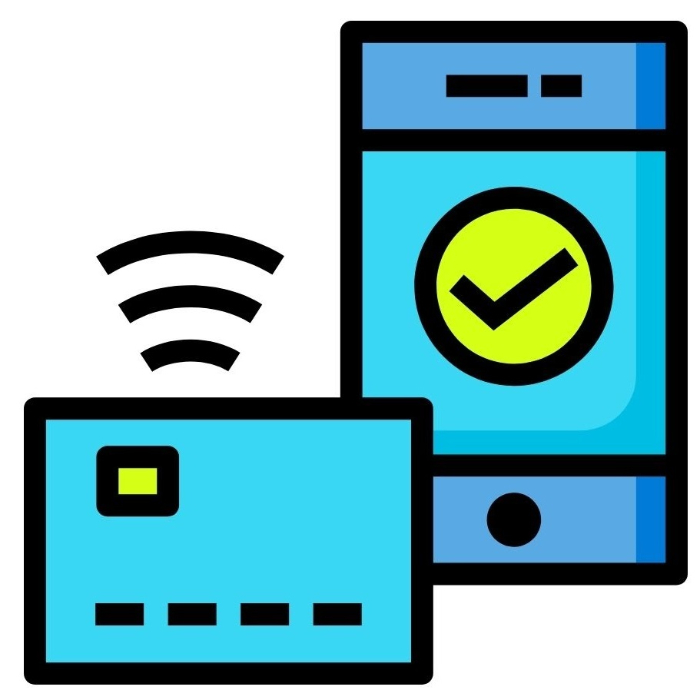 If the product that a customer receives is defective or poor-quality, the customer can file
a dispute with the credit card company and request a refund. However, AliExpress also
accepts Mastercard, Visa and Maestro, but they don't offer the benefits that credit cards
do.
Building An Attractive Website
Setting up a good, user-friendly website is another task that has to be done before you
start making sales. You can do it yourself on Shopify using their store templates, or you
can get the help of a professional web designer.
You can also learn Search Engine Optimization and Google AdWords to make your
product page rank higher on search engines. Also, make sure that your main page
doesn't have any broken links, this would negatively affect the customer's experience
and, in turn, your SEO score.
So, after adding the products to your store, your online store is ready to go. Now, you
just have to wait for customers to place their orders. When they place the order, the
suppliers will pack and ship the products from the warehouse to the destination. If you
use Oberlo, it will make the ordering process even easier.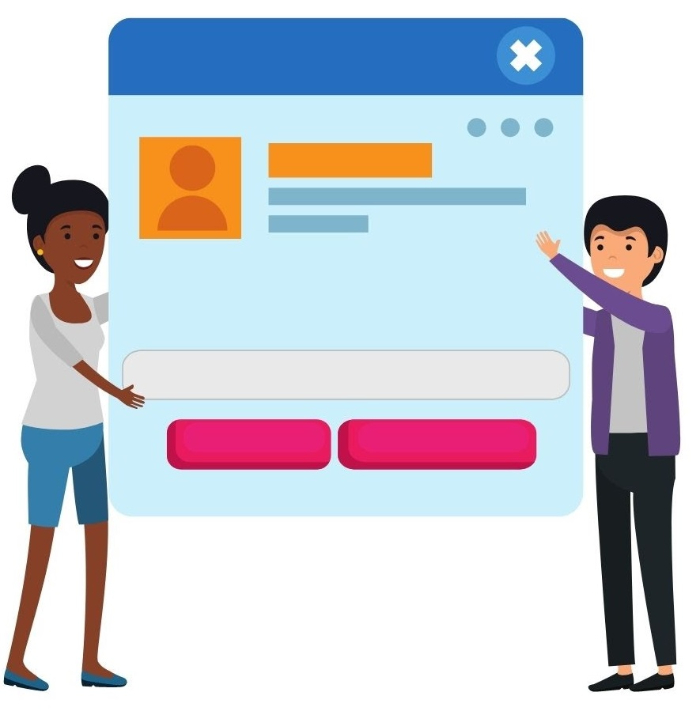 Once your item is paid for and shipped, you can update your Customer Order
Information by sharing receipts and tracking information.
Now that the store is set up, you need to market your brand and services effectively.
This will increase customer traffic and your store visibility.
If you want to dropship products on Amazon with AliExpress, there are certain additional
steps, and it isn't an easy task. You have to comply with Amazon's drop ship seller
policy to start dropshipping. You will have to find a dropshipping supplier and ensure
that it meets the requirements of their policy. Then, as usual, you can use your Shopify
store to proceed with your sale after adding Amazon Sales Channel to your store.
Stay Away From Branded And Fake Products
Even though AliExpress is extremely cautious about selling legitimate products, the market contains branded and counterfeit products as well. In order to sell branded products, you need to be a licensed reseller bound by law.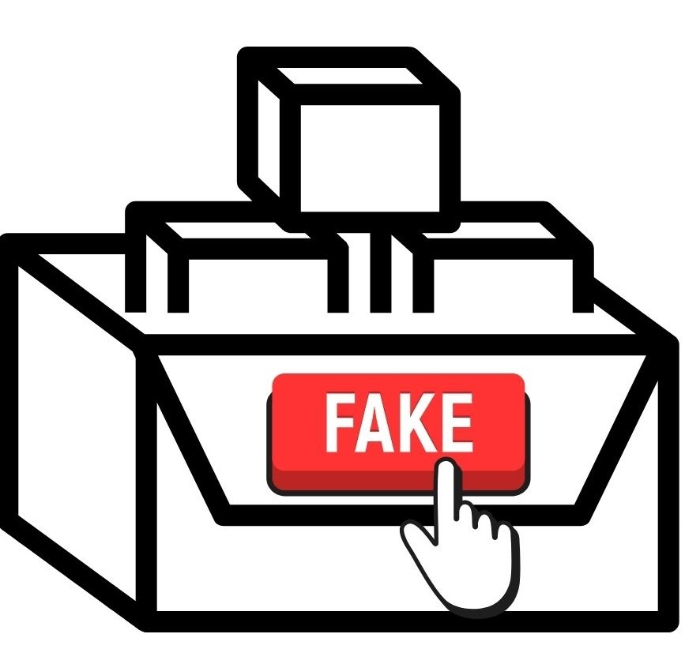 Without a legal partnership, selling branded products is considered to be illegal. Also,
there is a high chance that some of the products will be fakes or replicas of the original.
Either way, it is not good for your reputation and business. So, choose products from
trusted sellers and categories.
Choose Products With Epacket Delivery
Most of the quality products in AliExpress come with ePacket delivery and free shipping. Epacket delivery is one of the most economical options available in the market.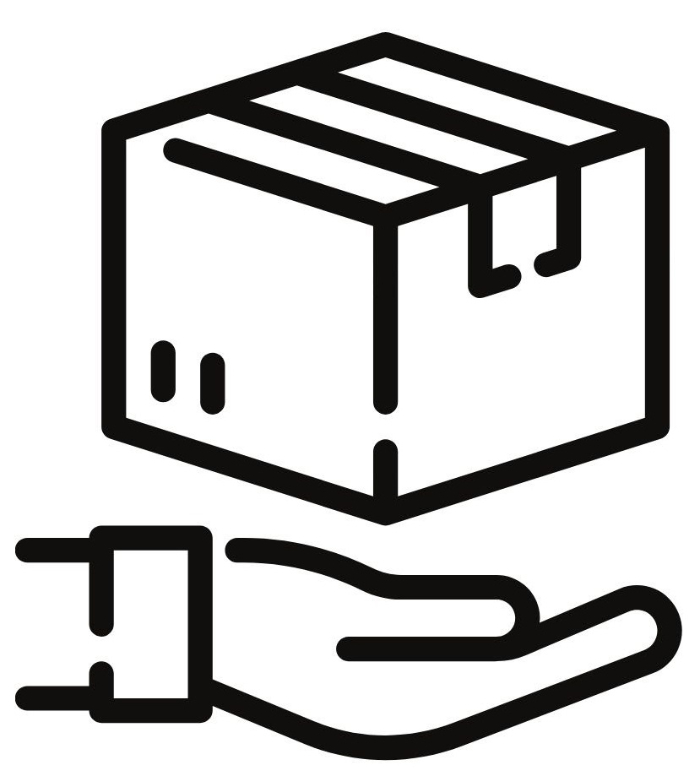 Some sellers offer other methods of delivery. However, between paid Epacket shipping
and other seller-specific methods, free ePacket delivery is the most reliable option. You
can also use apps like Oberla to track your shipments and update customers about the
order frequently.
Order Samples for Verification
In order to ensure the quality of your products, you can order samples for verification. This would help you to get a clear understanding of your suppliers and the products they offer.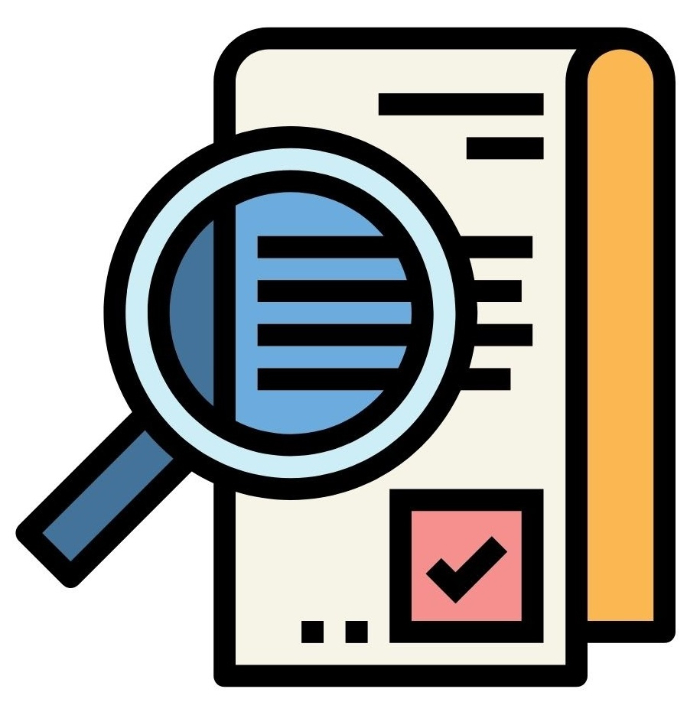 If you wish to improve your brand credibility, this is the perfect way to go. You would also be able to add these products to your advertising campaigns without worrying about their quality.
Check Feedbacks And Ratings
As mentioned earlier, there is a high risk of replica products impeding your selection. To
prevent this, it is recommended that you go through customer feedback, product
reviews, and product ratings before choosing a product to resell. You can confidently go
with a product with an average rating of 4.5 or more and a lot of positive feedback.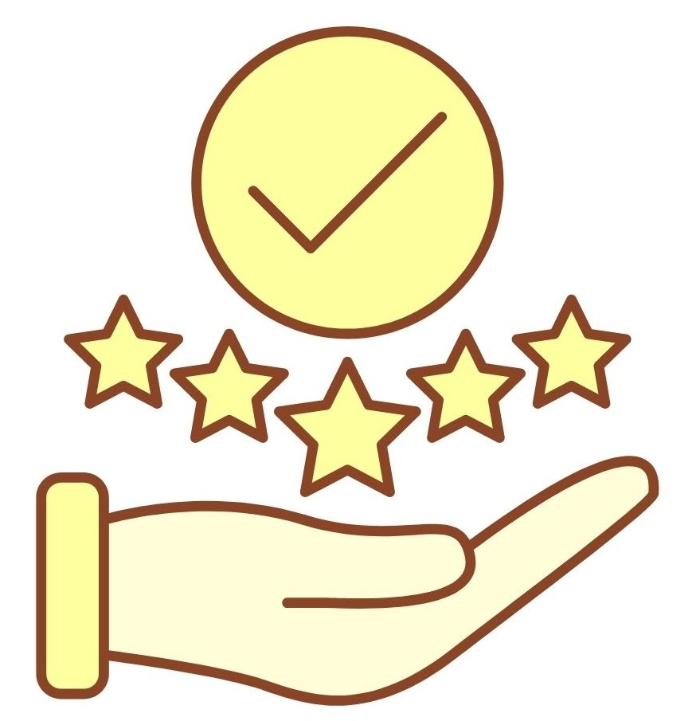 There are several third-party tools available on the market for this purpose such as the
'AliExpress Seller Check' Chrome extension.
Choose Products with High Margin Potential
When you are running a business, your central focus should be on making a profit with low investment. Another thing you need to focus on is doing it without compromising quality. Since AliExpress is an extensive market, products are available at a wholesale rate or cheaper prices.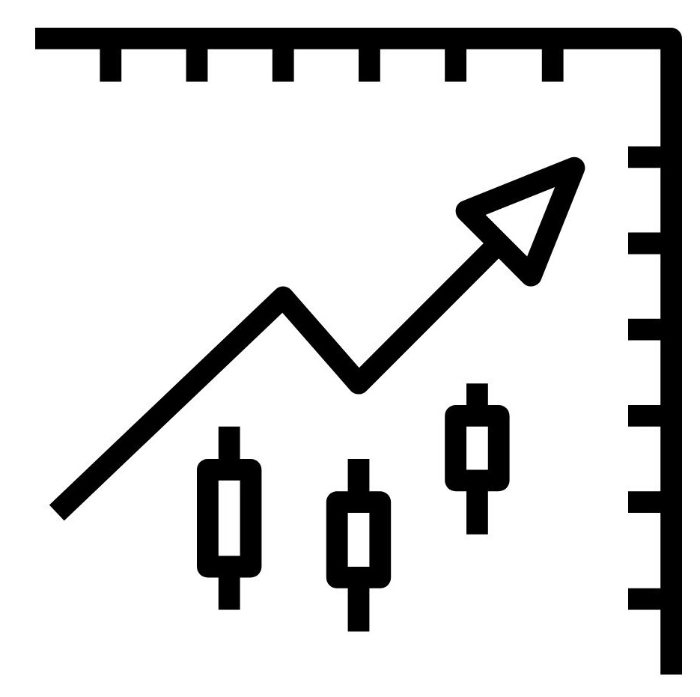 Therefore, choose products with low prices that have the potential to be priced higher.
The higher the difference between the prices, the higher your profit margin will be. So,
consider pricing your products at about twice the original cost for a good profit margin.
Finding Aliexpress Suppliers For Your Store
Finding authentic and trustworthy suppliers can be hard, especially due to the
availability of over a billion product choices and over a million supplier choices at the
AliExpress market. The supplier is an important factor for the success of your business
since he takes care of order fulfilment.
You can also place bulk orders at lower rates if you are a regular buyer. This is why it is
important to choose the right suppliers from the start and build a relationship with them.
You can't make compromises when choosing the right supplier because it will directly
impact your entire business. If you wish to ensure customer satisfaction, finding the right
supplier is extremely important. So before adding products to your online store, spend
some time on AliExpress finding good and reliable suppliers.
Responsiveness
Responsiveness of suppliers is crucial when it comes to dropshipping. Ensure that your supplier has a smart running response system that takes care of your queries and clarifications. If it is an automated answering machine, the chances of unreliability are high.
Having a direct conversation with your supplier will enable you to understand their mode
of response, language, efficiency at communication, and credibility. It is important to
have a proper conversation with your supplier directly in order to ensure that they are
reliable. This will save you a lot of trouble in the future.
Epacket Delivery And Free Shipping
As a Dropshipper, one of your top priorities is meeting the shipping requirements of your
customer on time. Only a good supplier, who offers time-bound shipping and delivery
can help you with this. That's why it is important to find a good reliable supplier for your
store.
Whenever possible, choose the supplier who offers ePacket shipping. It is the most reliable and cost-effective shipping method. There are multiple shipping options on AliExpress but ePacket offers the best services in regard to shipping time and price. ePacket shipping has been introduced to Hong Kong and China where the customers will receive their packages within 12 to 14 days.
However, there are certain requirements that your orders may need to fulfill for ePacket shipping eligibility criteria. It's available for goods that weigh 4.4 lbs or less and are worth less than $400. Another benefit of ePacket shipping is that you can provide your customer with end-to-end tracking. In the early days, ePackets were only available in the US. Today, more than 30 countries enjoy the benefits of ePacket shipping.
It is obvious that the lesser the shipping time, the higher the customer satisfaction. So,
always make sure that you find a good supplier who can make a time-bound delivery.
Positive Feedback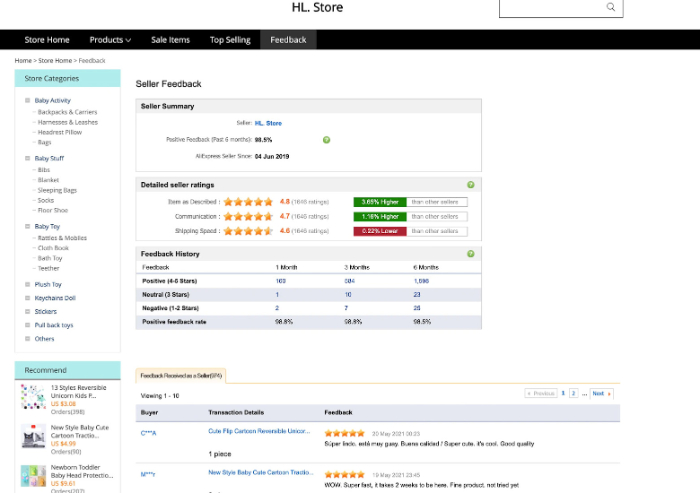 Since you don't have direct contact with the supplier, it could be hard to ensure the supplier's authenticity. You can always go through their feedback and ratings before choosing their products.
You can also make use of AliExpress dropshipping centers to find prospective suppliers
who have received high ratings.
While searching for the best suppliers, look for the highest-rated suppliers, using the feedback tab on AliExpress supplier page. Suppliers with 90% or higher positive feedback are naturally more reliable than the rest.
Pros & Cons of Aliexpress Dropshipping
Dropshipping with AliExpress is indeed one of the smoother ways to run an online
business. Even though AliExpress offers unbelievable prospects for startups, there are a few drawbacks that you should be familiar with. Just like other platforms, dropshipping with AliExpress also comes with its own set of disadvantages. Here are the pros and cons of AliExpress dropshipping:
Pros
Trendy Products
Trends appear with lightning-fast speed on the AliExpress platform, thanks to the store's constant updates. New trendy products, from all niches, are always welcomed and celebrated at AliExpress. This aspect of AliExpress attracts a lot of buyers because it will keep their stores up to date and trendy. Also, customers who can't find the same products on any other platforms will flock to your store.
Zero Investment
Zero investment is one of the greatest highlights of AliExpress dropshipping. Starting a dropshipping business with AliExpress is 100% free. There are no upfront charges to be paid for dropshipping with AliExpress, which is a huge relief for low budget entrepreneurs.
Control Over Profit
Having complete control over profit margins is one of the greatest advantages of AliExpress dropshipping. Products are priced at extremely cheap rates on the AliExpress marketplace, therefore it is easy for you to increase your profit margin in a short period. If you can market your store well, attract lots of customers, and earn their trust, you can expect huge profits from AliExpress dropshipping.
Protection And Security
AliExpress is designed to value buyers over sellers. This protection is guaranteed from packing, shipping, and even for returns. They offer strong protection to their buyers till the product is delivered to the customers. AliExpress is also concerned about the legitimacy of the sellers and offers refunds for missing shipments and defective products. However, this factor varies from supplier to supplier.
No Minimum Order Requirements
Unlike other dropshipping marketplaces, AliExpress doesn't have any minimum order
requirement. This in turn allows dropshippers to purchase a single item without any hassle. Other platforms offer dropshipping for bulk orders, thus making AliExpress stand out from the crowd.
Cons
Long Shipping Time
As mentioned earlier, dropshipping with AliExpress offers ePacket delivery and free shipping. While ePacket shipping to the USA and some other countries takes only 12 to 15 days, there are instances where shipping takes more than a month in some countries. This would affect the quality of your service and negatively affect your reputation. To combat this, you can make use of apps like Oberla to track your shipping and update your customer accordingly.
Cannot Bundle Order
If a customer orders three products from three different suppliers, there is no way to
ensure that the products are delivered to the customers at the same time. However,
even top-rated eBusiness platforms like Amazon and Flipkart can't claim this.
Delayed Credit Card Verification
When you start dropshipping with AliExpress, initially it will take a couple of days to get
your credit card verified by AliExpress. Therefore, you should be careful in placing your
initial orders. Once the credit card is verified by AliExpress, you can start placing orders
without any further delays. So don't order until your card is verified!
Communication Issues
While doing business online, some of the suppliers may not be well-versed in speaking
English. Since clear communication is integral to safe business relations, always make
sure that communication is hassle-free before ordering. Before finalizing the suppliers
for your products, you can always send messages and connect with the suppliers online
on AliExpress. You can also reach out and contact the sellers directly and discuss the
product. This will tell you if the supplier is reliable.
Final Words
Dropshipping is one of the quickest and smartest ways to jumpstart your business if you
are a beginner. It requires no inventory, zero or minimal capital, and no shipping
charges. On top of that, it is a tried-and-tested business model adopted by business
owners all around the world, and can make you a huge profit margin.
Apart from gaining profits from a direct business approach, AliExpress's dropshipping also offers an alternate passive income source. This is done with the help of AliExpress's affiliate programs. You can earn by promoting AliExpress products on your website. Once the customers click the link and buy the products from AliExpress, you will receive a commission up to 8.5%, sometimes even 50%.
All in all, AliExpress Dropshipping is an excellent choice for kick-starting your online business even if you have no resources.