As the name suggests, the Countdown Timer Bar makes a great countdown timer for Shopify store. If you own a Shopify store, you may already know the significance of such a timer.
Without creating a sense of urgency, you can't make customers hit that "buy now" button.
Countdown Timer Bar Shopify App is a lifesaver during the end of a sales period like Christmas promos, Valentine promos, or for an offering such as a 1-day delivery.
Are you ready to trade time with sales? Let's discover what Countdown Timer Bar can do and how you can set it up on your Shopify store.
How to Install a Countdown Timer Bar in Shopify
Here we have the Countdown timer bar app's dashboard. When you visit the app, the first thing you see is the Video tutorial link that runs you through how to put a countdown timer in Shopify store. It would be great to watch the video first.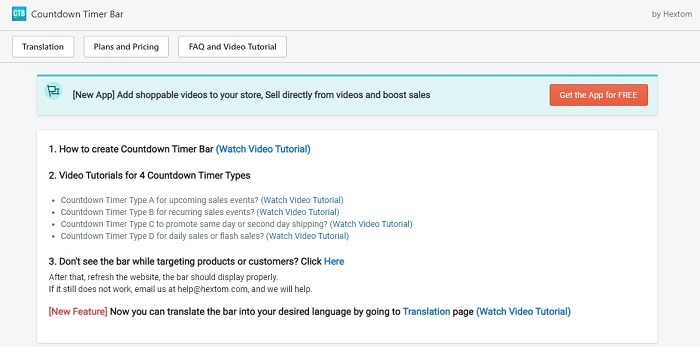 Once you watch the video, you can follow up with the steps I'm going to give to design an awesome timer
Step 1: Scroll a bit down and look for Countdown Timer Bar (CTB) dashboard. Click "Create New Bar" on the right-hand side.

Step 2: Choose the templates from the drop-down you see after clicking the 'New bar' option.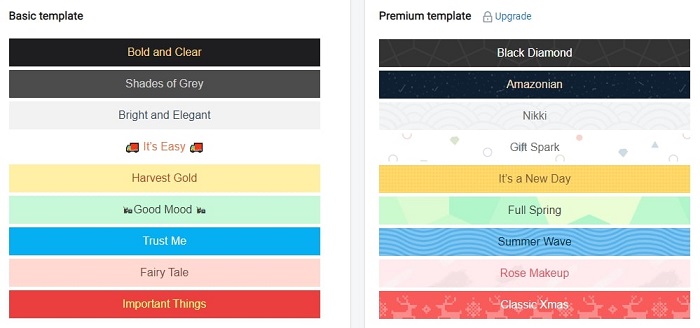 As you can see, there are 2 lists on the screen. The basic and the premium templates. If you have a premium plan, go ahead and choose a premium one. If not, either upgrade or stick to the basics.
Step 3: Once you click on any one of the above templates, you will see a preview. If that preview is what you want, keep it that way. Otherwise, change it to something more appealing.

Step 4: Now we've reached the content configuration. From here, you can customize the content that will go in your time bar. Go ahead and change the information depending on your requirements.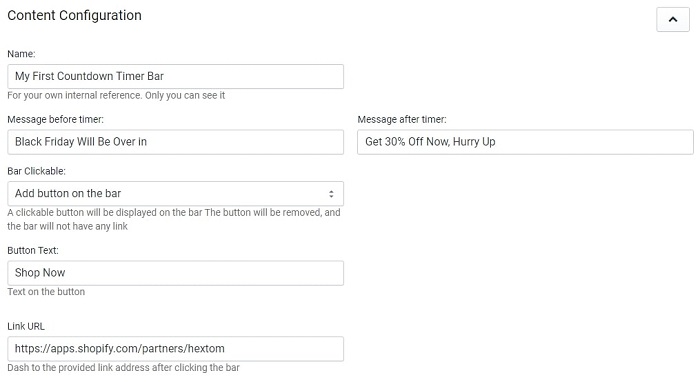 Step 5: After content configuration, you will see the timer configuration option that can help you set the time format, start and end time, and get the type of timer you want.

Step 6: The style configuration is all about changing the looks of the time bar. The features here vary because you're not gonna have everything in the free plan which is pretty obvious. So all you can do with the free plan is editing of the background color, font style, language, and positioning of the text.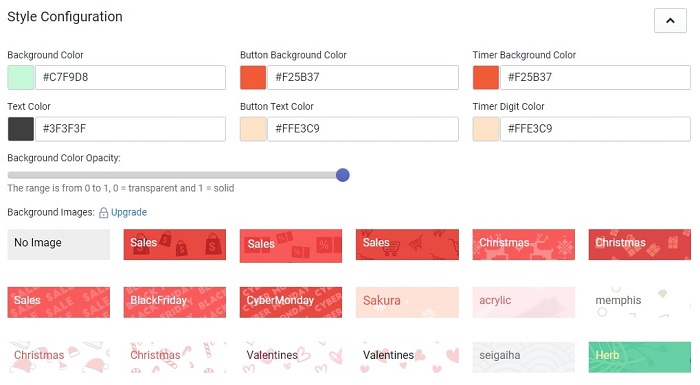 In addition to these features, you can upload a background image of your own or select some backgrounds given to you, in case you have a premium plan.
Step 7: When you scroll down a bit further, you will find a targeting configuration tab. From here you can select the device type on which the timer should be seen, the excluded page, and which page should display the Shopify Countdown Timer bar.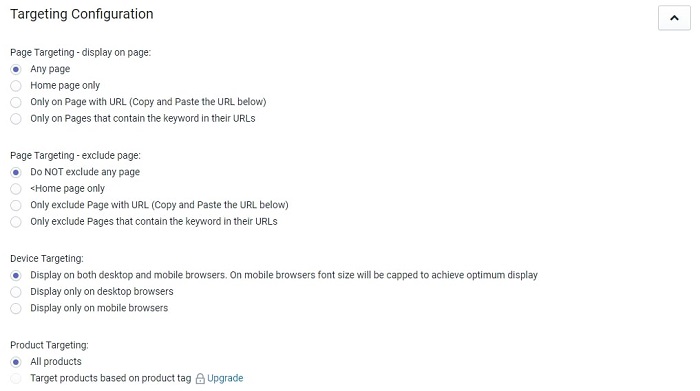 In case you have a premium plan activated, you can show the timer bar to your preferred locations. This helps well when you target a specific set of audience for an offer that might not work in another country.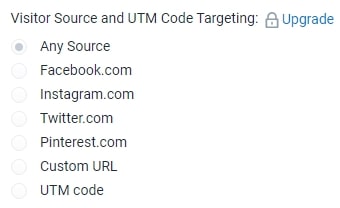 Step 8: In the Countdown Timer Bar premium plan, you can edit the Shopify countdown timer code via CSS and Javascript, which is a privilege to customize it fully.

Step 9: Finally, when you're done with your Countdown Bar creation, click Save, and you're good to go!
How Much Does Countdown Timer Bar Cost?
The app comes with a free and $9.99 per month plan. If you wanna unleash the app's full potential, you just need to pay $9.99/month or $8.25/month if you pay annually ($99).

Is Countdown Technique Worth It?
Having a timer bar on your shop page is essential for increasing your ROI. If you don't have one, you are letting go of a big chunk of money. In my opinion, this is one of the best countdown timer apps for Shopify stores.
The free plan comes with several customization options. If you run a small store, you don't need a premium one.
But still, a premium one would give you an edge over your competitors, especially with geo-targeting.