Having social proofs is essential to generate sales. Nudgify Shopify app displays real-time proof at your Shopify e-store. If your customers trust your store, they will prefer buying products from you.
You can gain your audience's trust by showing them the real-time traffic estimations and creating FOMO. (Fear of Missing Out)
Let's look at how you can leverage the Nudgify Shopify app to increase your sales, set up your first nudge, and the effectiveness of the app.
Features of Nudgify Shopify App
Recent Activity Indicator
Show the number of people who viewed a particular product in your store (in real-time)
Show recent sign-ins and purchases
Highlight the popular products of your store
Stock Nudges
Low stock nudge: Setting up a low stock nudge helps create FOMO, i.e. showing customers that there are just a few products left. This encourages the customers to buy immediately.
Fast Nudges: Set fast nudges to make customers realize how soon the product may go out of stock.
Capture Leads with Nudgify Shopify App
The Nudgify Shopify app comes with a pixel that lets you capture new email id subscriptions automatically.
Select Nudges From Nudgify Library
Pick up pre-made nudges from the library and customize them according to your needs. You can filter these nudges depending upon your goal and industry.
Nudge Builder
Upload images in the builder
Create a message to pop up anywhere you like on your store
Set timings and behaviors
Add links and other interactive features in the nudge
Display Rules
Use store pages URLs to decide where your nudges will appear
Avoid overlapping on any URLs with the "Don't Show On" rule
Custom Styling
Pick the background color you want your nudge to have
Set the notification icon on the nudge
Choose the nudge behavior and its position
Multilanguage Nudges
Nudgify Shopify app lets you build nudges in more than 25 languages. Some of the popular ones are:
English
French
German
Spanish
Polish
Custom Link Creation
By custom link nudge creation, you can create upsell and cross-sell offers or invite users to take surveys as well. Believe it or not, this would result in increasing your ROI drastically!
Behavior Settings
You can set triggers, delay, and duration of nudges with the behavior settings option. Creating a stream of nudges, you can activate this option and set each nudge's trigger in a cycle, waiting time between each nudge, and when to show the first nudge.
Metrics Analytics
Track the nudge interactions
Record the visits on each nudge
Measure conversion via nudge
Monitor the overall conversion rate
How to Set Up A Nudge with Nudgify Shopify App
Alright, let's let you know how to create a nudge via Nudgify Shopify App:
Step 1: Click on the "Let's go" button you see on the screen as you open the app.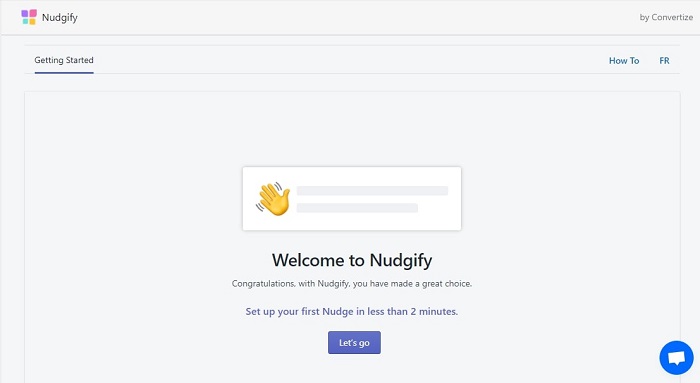 Step 2: Choose the Nudge from the given option on the screen
Popularity – All visitors
Recent Activity – Cart counter, Purchase, All purchases
FOMO – Low stock and selling fast
Friction – Discount, free delivery
Urgency – Order soon
Add custom nudge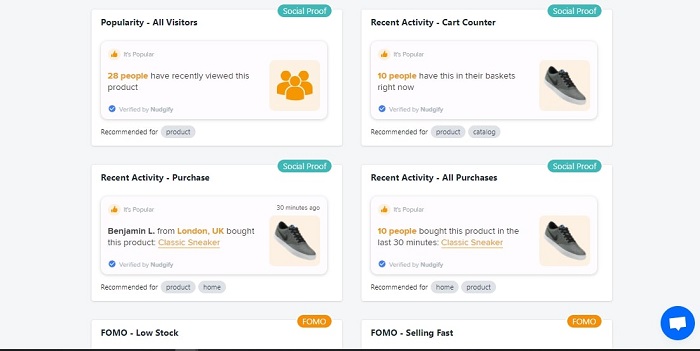 I've chosen the FOMO – low stock nudge here.
Step 3: Check the preview of the nudge and make sure you're on the right path. Switch on/off the options you want your nudge to have. Read through how the nudge will work on your Shopify store. Once you're satisfied, click "Continue."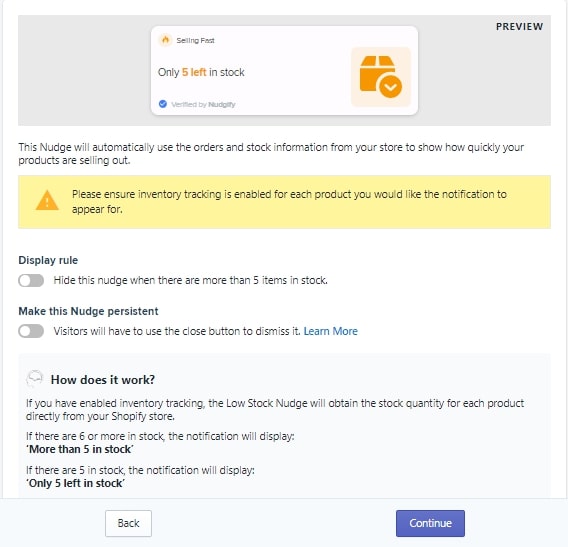 Step 4: Choose the page you want your nudge to appear on. You can either choose from the default pages or add a custom URL of the page. Click on continue when you're done.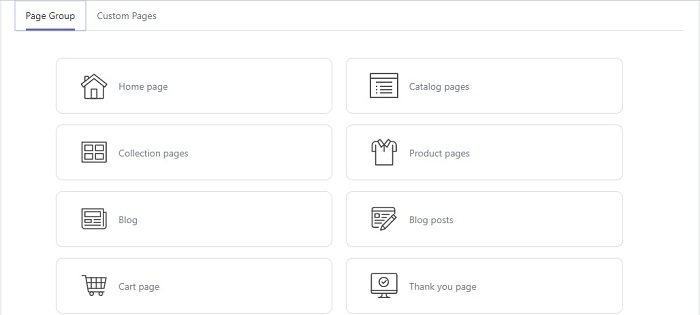 That's it, your nudge is now live! The nudge will look like this: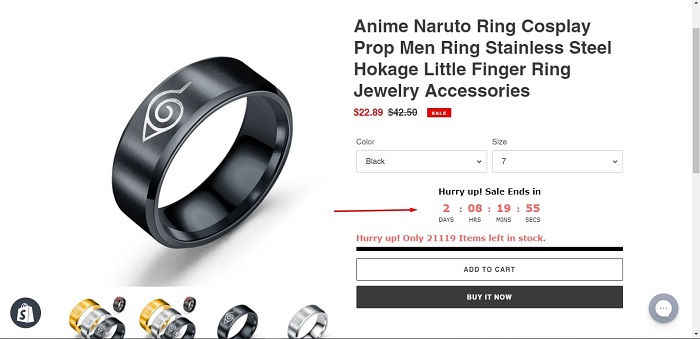 How Much Does Nudgify Shopify App Cost?
In the beginning, you can try out the platform with limited features. Once you get the hang of it, you can eventually change your plan to a paid one. The Nudgify Shopify app offers 3 paid plans – Plus, Genius, and Agency.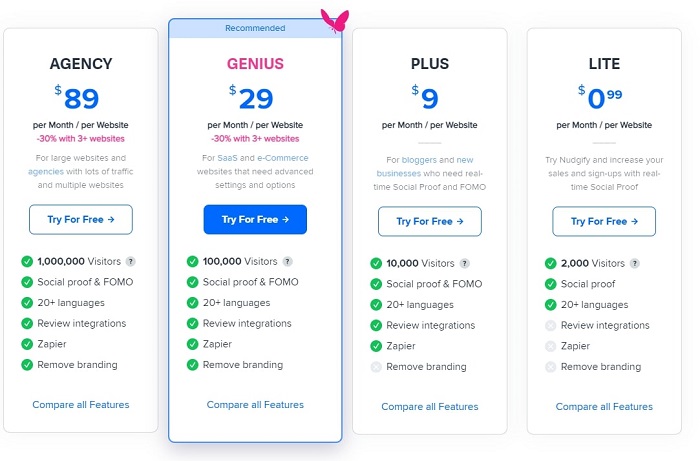 A 7-day free trial is available with every plan. If you opt to pay annually, they won't mind giving you a 2-month free trial for any plan you choose.
Is Nudgify Shopify App Worth Trying?
Having a Shopify social proof app is important. FOMO is an essential factor for your Shopify store to grow. With the Nudgify Shopify app, you can create numerous nudges that would help you create urgency, scarcity, and FOMO in your customers.
You can start off with the free plan to see if the platform is meant for your store or not. If you like it, go ahead, buy the paid plan, and get your store going; if not, try some Nudgify alternatives out.
Whatever the scenario, make sure to have an app like Nudgify in your collection.