"Why should I pick private label dropshipping over regular dropshipping?" – it's a common question that most dropshippers face at one point. 
Private label dropshipping has become insanely popular among dropshippers because it allows you to create your own brand that people can connect with.
When your customers relate with your brand, you automatically increase your store's visibility and gain better profits. In this article, we will learn how you can make the most out of private label dropshipping and take your dropshipping business to new heights!
How Much Money Do We Need to Start A Private Label Dropshipping Business?
Evaluating finances before starting any business is essential. So, let's see what are the expenses related to starting a private label dropshipping business.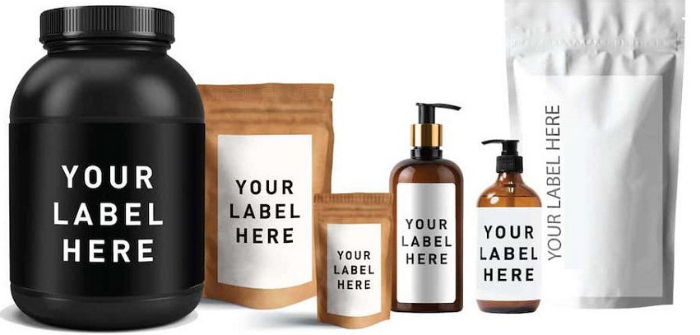 Design and Customization of your Product
The Design and customization budget is totally in your hands. If you have a small budget, you can easily hire a freelancer on Upwork or Fiverr to design your logos and other customizations as per your liking.
If you have an adequate budget, you can seek a graphic designer to do the customization. A good estimate would be anywhere around $50 to $500.
Shipping Costs
Wherever you're getting items manufactured from (mostly, China), you need to ship them. So don't forget to factor in X dollars per unit for the shipping container you're gonna ship. For example, if a unit charge is $5 and you order 100 units, then you'll be paying $500 for the whole shipment.
eCommerce Platform Costs
When it comes to getting an eCommerce solution like Shopify, Wix, BigCommerce, etc. for your store, you will have to dedicate anywhere between $30 to $300. Besides, you might wanna consider additional charges related to web hosting, domain names, and allocate a budget accordingly.
Marketing Costs
If you want to go absolutely frugal with your marketing budget, you have to dedicate a minimum of $5-$10 per day (or a bare minimum of $150 – $300 per month) for Facebook Ads.
Your budget will decide the upper cap of Facebook ads or any other marketing you wanna do. The wider the impressions, the higher the spending.
The prices will be higher for Amazon and other platforms. A good estimate to keep in mind would be around $1000, depending upon your budget.
Pro Tip: If you have a smaller budget, make use of your social network.
Ask your significant other, friends, parents to spread the word in their friend circle. Referrals are a lovely way of getting those initial sales gushing in.
Once you have the revenue building, you can invest it into your marketing campaigns.
After grasping the general idea about the finances involved, let's discuss the steps you can take to start your own private label dropshipping store.
How to Create A Private Label Dropshipping Business – Step By Step!
Pick A Niche for Your Private Label Dropshipping Store
You need to have a sound idea about which niche you would want to target. If you simply pick a niche without prior research, you would just be shooting arrows in the dark. Here are a few pointers to guide your research:
Select a niche with medium to high priced products: It's easier to gain better profits on higher-priced items than lower ones due to all expenses involved
Check the shipping costs of the product: You don't wanna dropship something fragile and lower your profits
Search for keywords: Your niche should have some popularity online for profit
Once you have a niche, get started with creating a buyer persona (aka what your ideal customer would look and behave like). Have a general idea about age, demographics, preferences, and popular social media platforms. Always remember, a pre-set understanding of your target audience is crucial.
Spy On Your Competitors
Put your detective glasses on. Well… detective glasses aren't needed XD, but the mindset definitely is. You can easily spy on your competitor noticing three things:
How do they brand their products? Is there something unique about them?
How does your competitor interact on social media?
How do they approach their customers?
When you have a general idea about a few top competitors in your niche, it gets easy for you to replicate those conditions and experiment along with your online store.
Choose A Good Supplier for Your Business
Picking a great supplier for your private label dropshipping store is crucial for your store's success. Ending up with the wrong supplier is like getting married to the wrong person – it's chaotic and disappointing. Save yourself some peace of mind and do some due diligence before confirming a supplier.
Communication is key: Try to call the supplier or schedule a video chat with them to know whether they understand your instructions or not.
Check for reviews made by verified purchases: They're likely to have a tick mark or a 'verified customer' badge.
Reputation: Don't overlook the sketchy reputation of manufacturers.
Check minimum order quantity.
Double-check product cost via Amazon: Offer prices lower than the ones offered on Amazon
Build An eCommerce Store via Shopify
Setting up Shopify is easy. Here's an article that will give you a clean and precise instructions on how to set up your Shopify store (interlink the guest post)
Keep Optimizing Your Store
Keep a tab of your store analytics and notice if there are new trends in sales or visitors. Also, keep optimizing and adding new products, details, or promotions to your store. It will keep your store updated and your customers will also find new and interesting products frequently.
Now that we know the basics of what are the steps involved in making a private label dropshipping store – let's check out the top 3 suppliers you might wanna buy products from.
Top 3 Private Label Dropshipping Suppliers
When you want to purchase an outfit for a special occasion, you want to choose the best outfit that comes at the best price. Similarly, when we're in the hunt for good private label dropshipping suppliers, we should keep two things in mind- quality and pricing. Here's the list of the top 3 suppliers:
Alibaba
Alibaba lists millions of products available for dropshipping at prices lower than products made in the US. Note that Alibaba cannot itself provide you with private label-friendly products. To request private label products, you will have to contact the manufacturers that sell the products in your relevant niche.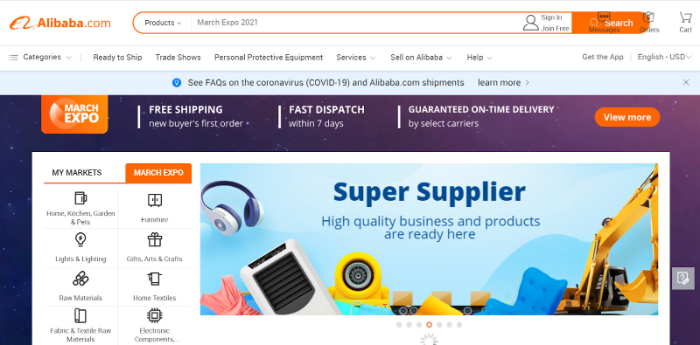 ThomasNet
ThomasNet is said to be North America's top supplier discovery and product sourcing tool. It sources data using intelligent product search technology, allowing manufacturers and buyers to make informed decisions while choosing a supplier.
The company is mostly leveraged by stores based in the USA or EU. To demonstrate, I'll search for "cute notebooks" on ThomasNet.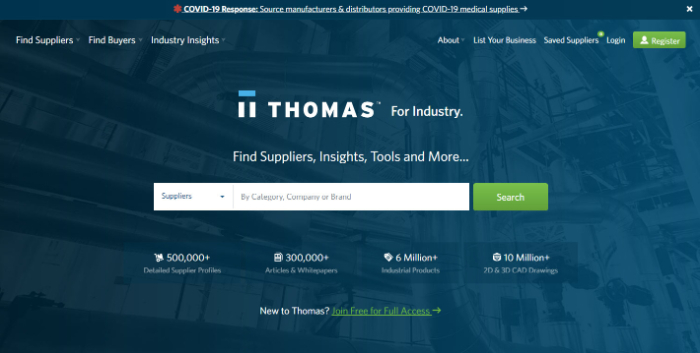 Here's what the search results yield: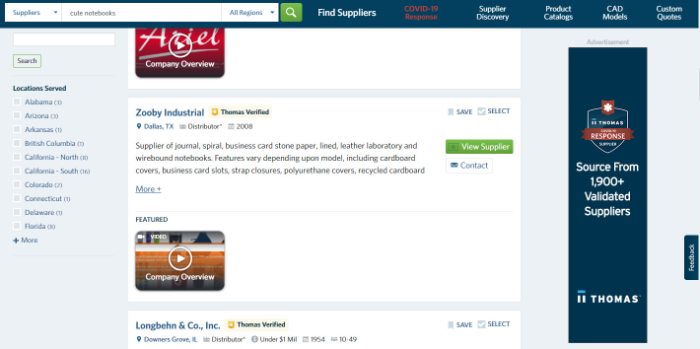 Just like Alibaba, you will have to contact the manufacturers to inquire whether they take customized orders or not. The key advantage here is that you will face no language barriers, making it easier to give concise instructions.
China Brands
China Brands is another dropshipping supplier that you can check. They claim to ship products anywhere between 48 hours to a week.
The platform has an extensive list of products, but again, you will have to check with the suppliers if they take custom orders or not.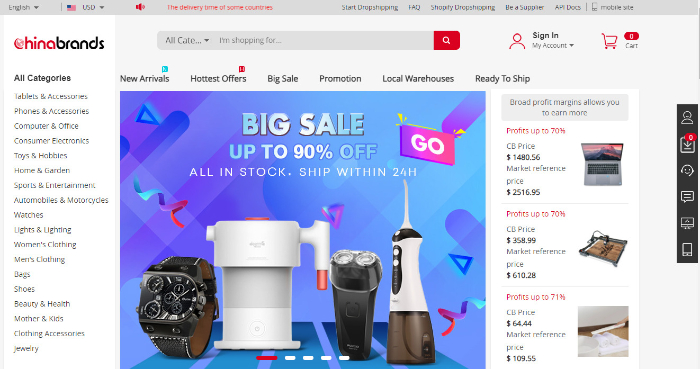 Benefits of Private Label Dropshipping Over Normal One
After we've seen all about how you can build your private label dropshipping store, let's see why exactly it's better than normal dropshipping.
Get Better Quality Control with Private Label Dropshipping
Quality control gets a lot more difficult with normal dropshipping because all you can do is nod yes to the manufacturer or leave a bad review. Quality doesn't really change.
But, private label dropshipping is a game-changer. You can occupy the driver's seat of your brand. There are no more complaints of poor quality because you can provide your manufacturer with exact specifications, ingredients, and instructions related to the product.
Build Customer Loyalty
With Private Label dropshipping, customers remain familiar with your brand for longer durations. As a matter of fact, they're more likely to recommend your store when they relate to your brand. It makes your customer feel that they're among the few selective people who own this customized product.
Advantages Over Competitors
Your dropshipping competitor might boast about having a "better storefront," but nothing would beat having your brand name over the products. People care about the overall experience and the best way to ensure this is to opt for private label dropshipping.
Always stay one step ahead of your competitor and reap the benefits of having your store's own brand.
Better Sales
Since your manufacturer will use exclusive customizations relevant only to your brand, copying your product can get difficult. When customers can't find a product anywhere else that's as amazing as yours and they will definitely purchase your products. This is how uniquely branded products provide you with a competitive advantage.
Quicker Delivery
We've all complained about how miserably slow international dropshipping can get. But not anymore! Private label dropshipping suppliers often prioritize your product's delivery over regular dropshipping orders so that your customers don't have to wait long weeks before receiving the product.
Increased Profit and Reduced Advertising Costs
In regular dropshipping businesses, you constantly need to remind people that your store exists and spend big bucks on advertising.
Whereas having a unique brand gives your store an identity. People will remember your store and your advertising costs would reduce overtime because you will start generating sales from repeat customers and referrals.
Clean Packaging
Imagine waiting 2 weeks for a product and seeing it coming with a broken box and scraped-off bubble wrap. That's the main reason behind customer dissatisfaction.
Your customers would definitely appreciate receiving products that are delivered with care through your suppliers. Offering clean and quick delivery is a great way to gain repeat customers.
Disadvantages of Private Label Dropshipping
Dead Inventory
Dead inventory refers to the stock that doesn't sell. When you see that it has been performing well over a short period of time, there is a risk of overstocking a product. Always look for the long-term viability of a product before pursuing it.
Remember, if your dropshipping store has many products that don't sell well, you shouldn't go for a private label for those products.
What you can do to overcome this disadvantage is – you can initially begin branding for only those products that have been in demand for a good range of time. Always test the waters before you step in.
Lengthy Process
You will have to decide what logo to use, what tagline to create, which supplier to pick, and which packaging to utilize. All this can get time-consuming and deviate you from investing your time in properly marketing your current store.

Lower Consumer Confidence than International Brands
For example, if you're trying to private label an aromatic range of coffee, you will have a hard time competing with Costa or Starbucks. This shouldn't discourage you from starting a private label dropshipping business, just being aware of the challenges that may arise in the path allows you to strategize better.
On top of everything, your creative mindset can help you break through barriers.
Final Words
Private label dropshipping is a great way to improve your overall revenue and increase customer engagement. You can transform the entire outlook of how you manage your dropshipping business.
Although creating your own brand might seem daunting initially, it's all about learning to adapt and transform with the market. Since the current market has a great demand for individual brands and customized goods, your dropshipping business can leverage these market conditions.
Business is about creating your own opportunities and proving why you're worthy of them. So, don't be afraid to take up the task of building a private label dropshipping store and put your brand up for the eCommerce world to see!