As you and I both know, the crypto craze has taken over the world in 2021 and it's probably got you thinking – "Should I include Bitcoin payment for my store?"
I think that you should because statistics show that the number of crypto payments has risen 600% from 2018 to 2019 and the number has kept growing ever since.
More and more people are getting into the crypto space, you must prepare for the future, giving your customers a chance to pay with cryptocurrencies as soon as possible.
Now let's take a quick look into how to integrate Bitcoin payments into a Shopify store.
2 Best Ways to Accept Bitcoin Payment On Shopify
After knowing the fact that people are inclining towards the crypto payments, let me just tell you more benefits that you might get:
Low to zero transaction fees
Attracting new demographic to your store
It's chargeback-proof
There are plenty of apps that you can use as a way to accept payments from cryptocurrencies. However, after doing extensive research, I have found the 2 best ones that are super great for Shopify store owners.
Accept Bitcoin and altcoins with NOWPayments
NOWPayments Start accepting crypto payments NOW
NOWPayments' Shopify payment gateway provides the following benefits:
Low fees – 1% maximum
Fast, secure, and private transactions
Over 100 cryptocurrencies available
No third parties, NOWPayments is a non-custodial service
Requirements
1. Sign up for a NOWPayments account. It's free!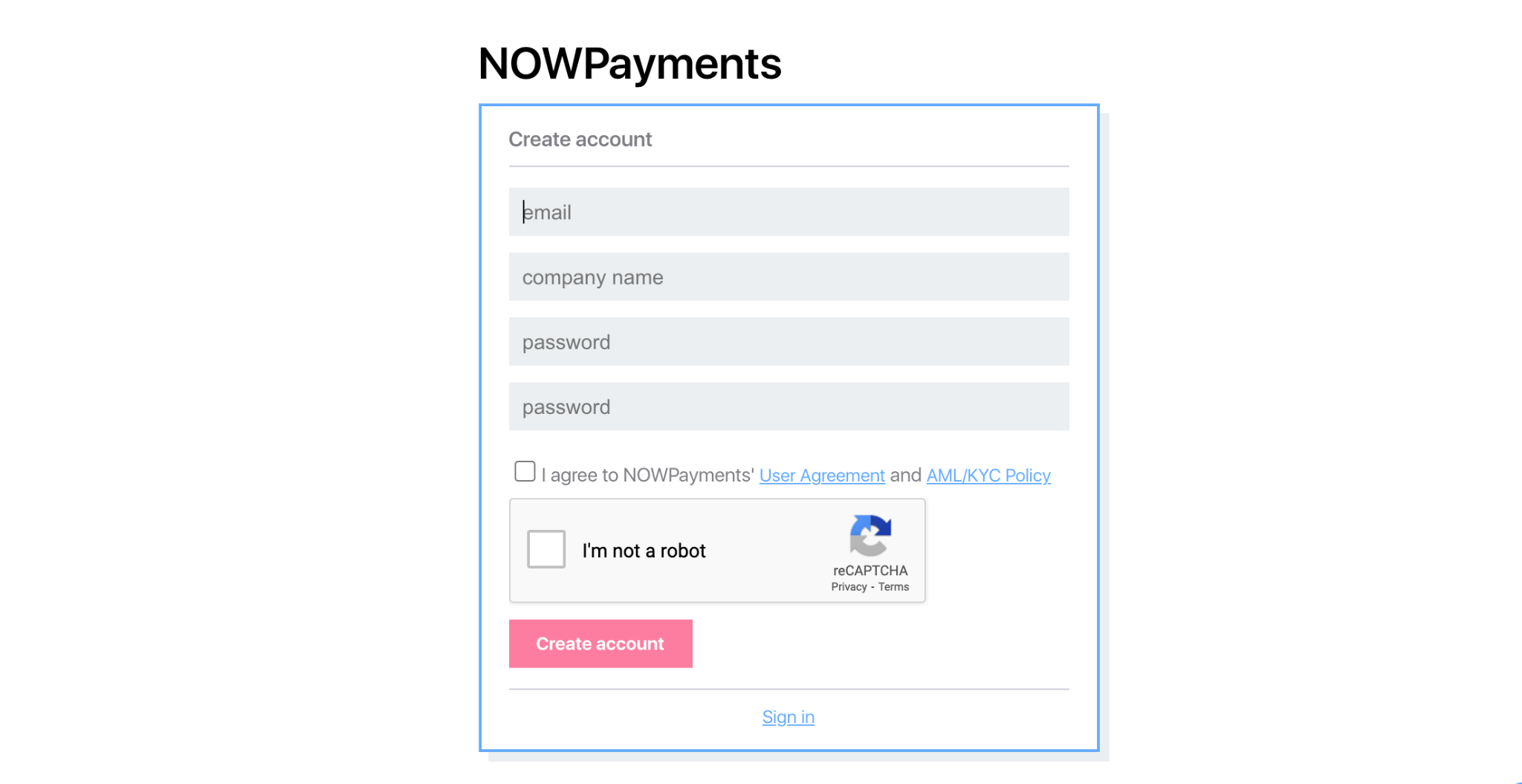 2. Configure your store settings: specify your wallet address and generate an API key
3. Go to your Shopify store
Installation Process
1. Go to your Shopify "Apps", click "Manage Apps" and "Create a Private App"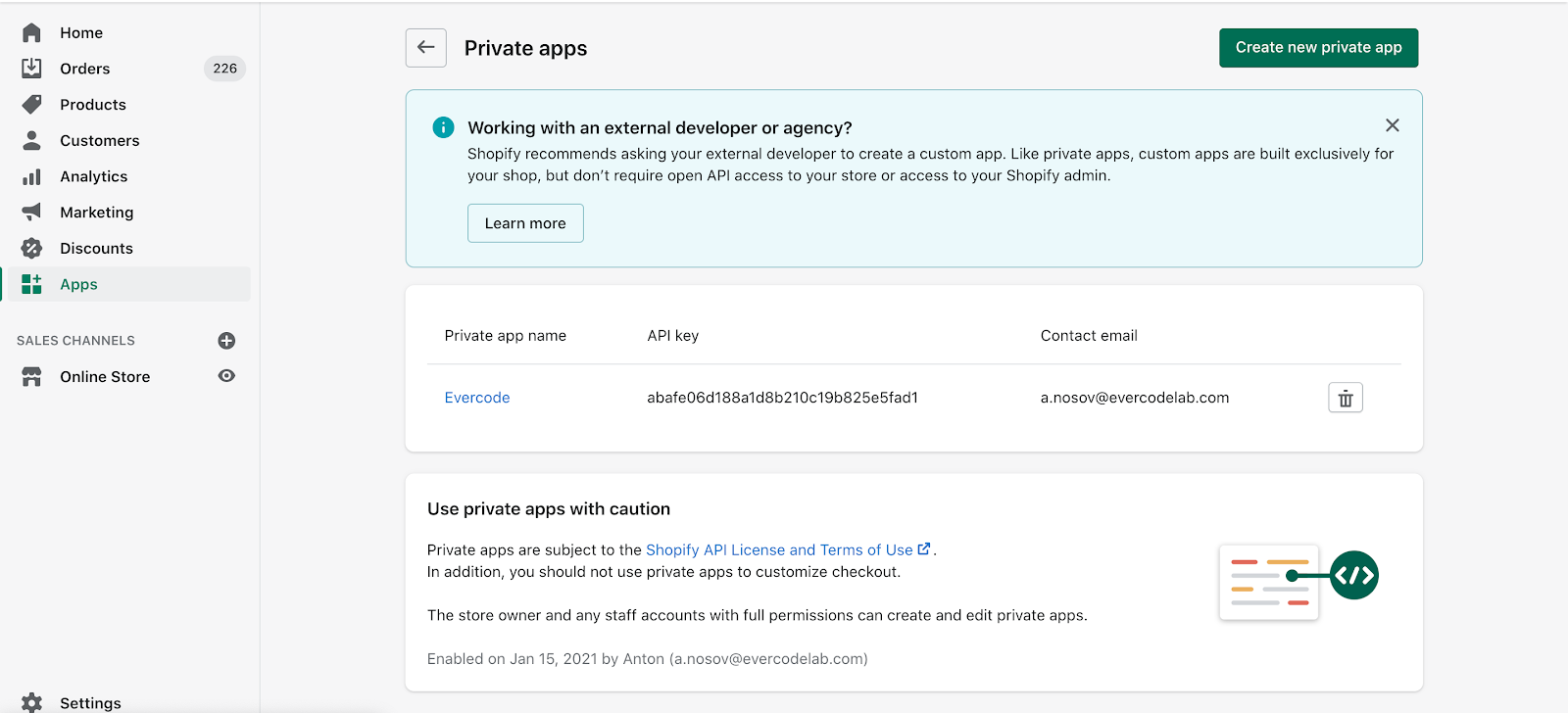 2. Enter the App name and the developer's email

3. In "Admin API permissions", give a "Read and Write" permission to Orders and click "Save"
​​

4. Click "Create" and Copy the Example URL from the Admin API section.

5. Go to your NOWPayments Account > Account Settings > Shopify and paste the Example URL from Shopify.
6. Click "Connect to Shopify"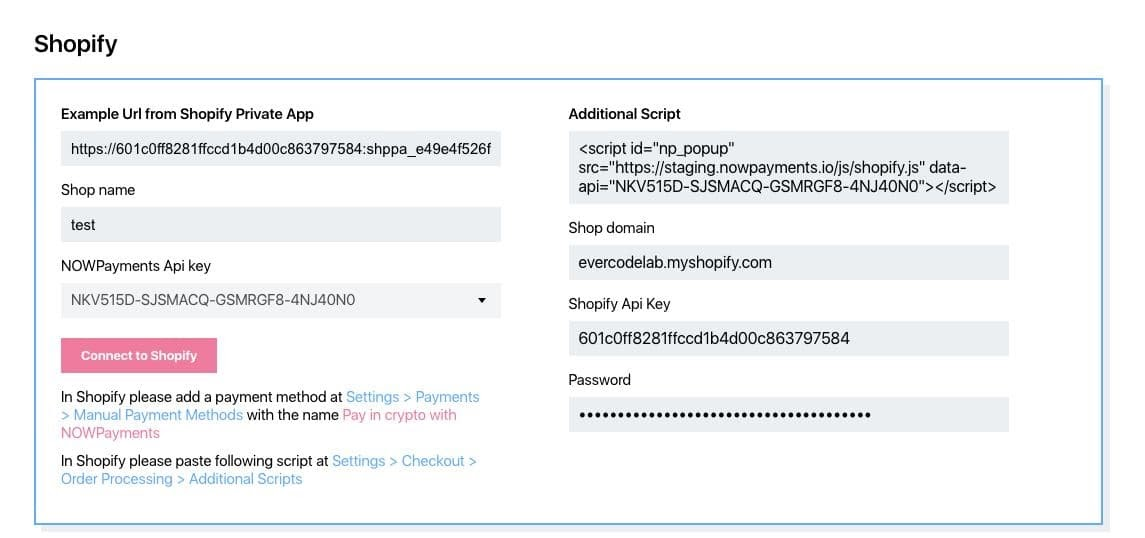 7. Copy the "Additional script
8. Go to your Shopify Settings > Checkout > Order processing > Additional Scripts and paste the script (including the opening and closing tag script ). Click "Save"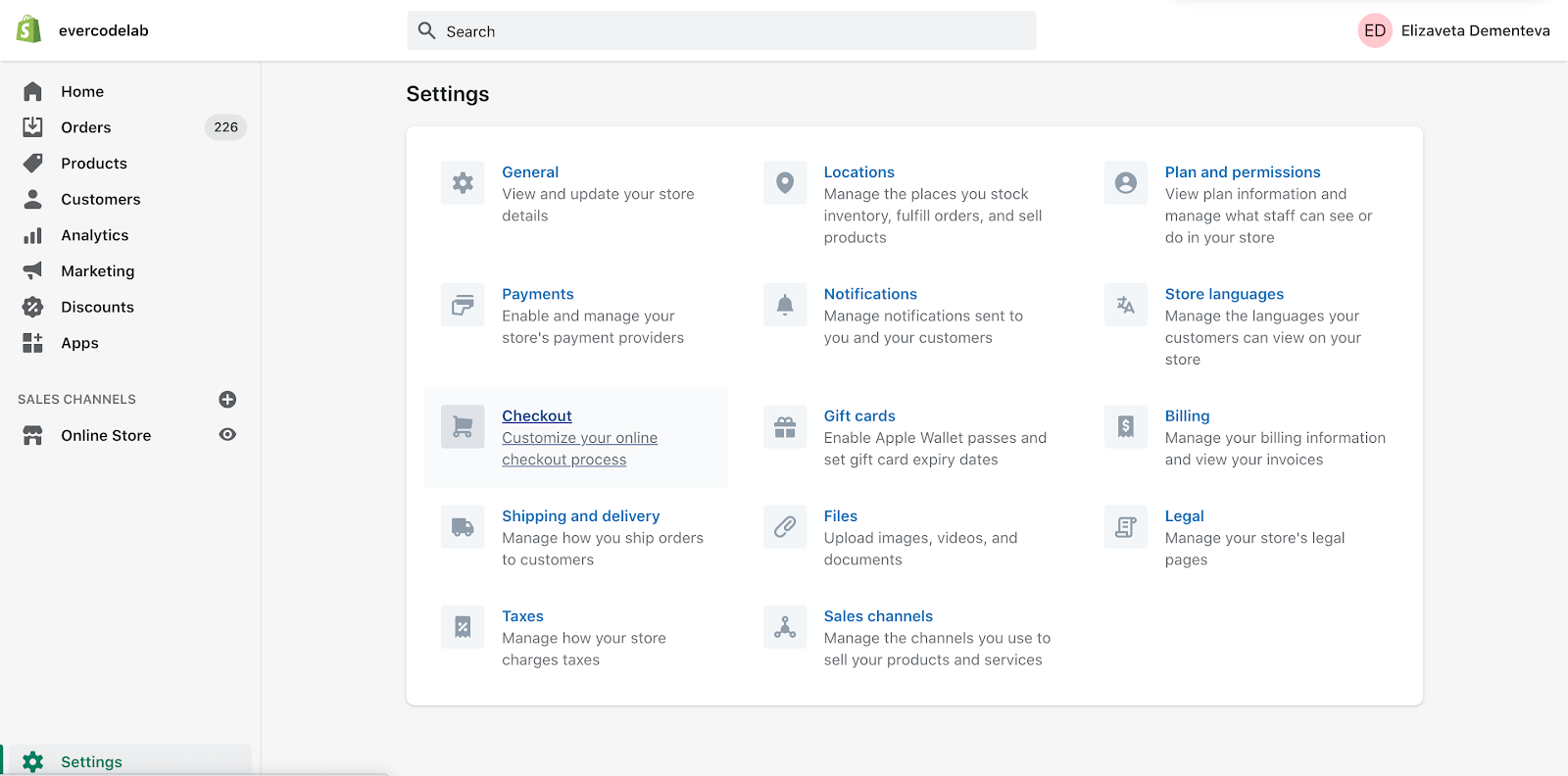 9. Go to Shopify Settings > Payment Providers > Manual Payment Methods. Add a Custom payment method called "Pay in crypto with NOWPayments" and "Activate it"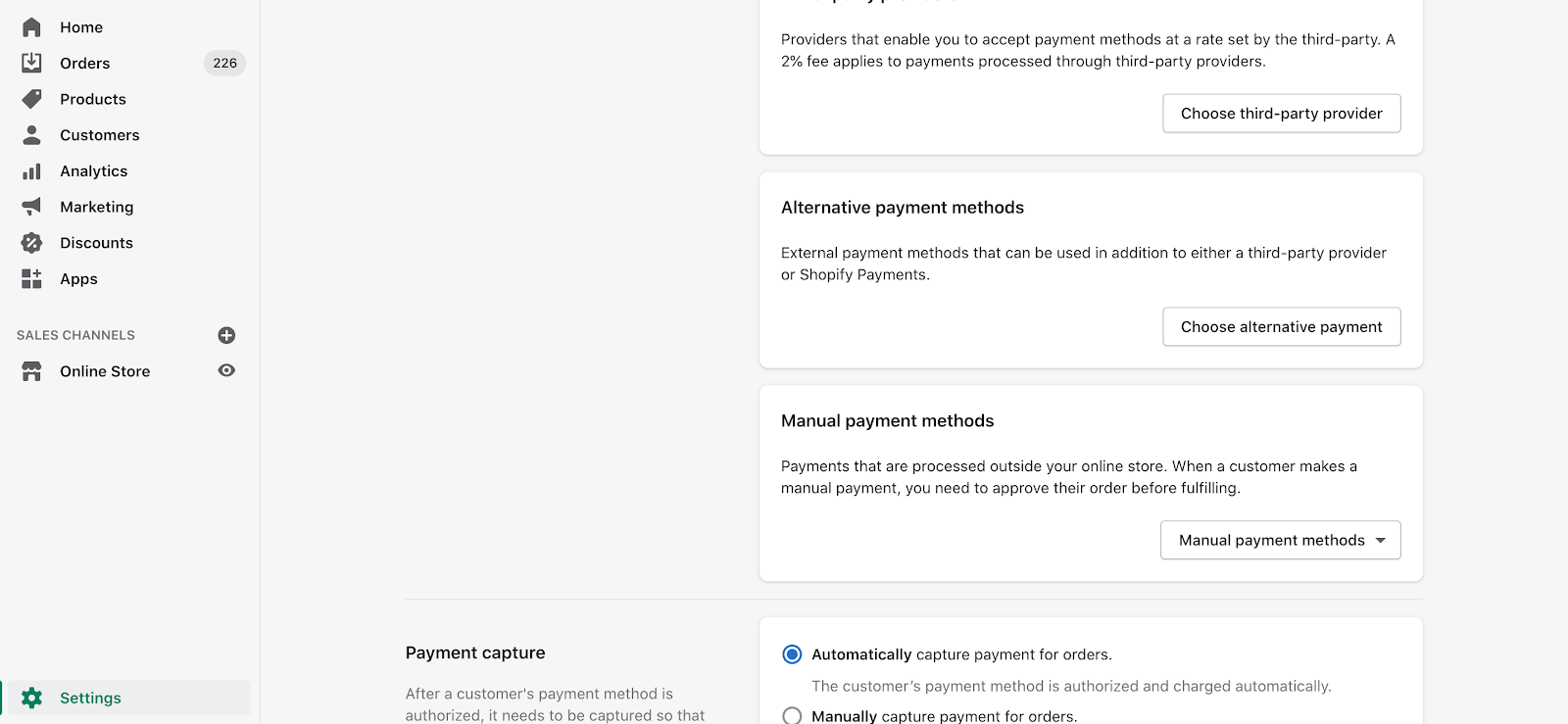 NB! The payment method should only be called "Pay in crypto with NOWPayments"

Coinbase Commerce – Accept Bitcoin In Minutes
Coinbase Commerce is one of the most widely used platforms for accepting crypto payments. It is free of fees, allows you to convert crypto into dollars, and has a global customer base.
The process for setting it up is quite simple and fast. It only takes a couple of minutes and you're live.
Step 1: Sign up for Coinbase Commerce. For that, you simply have to provide your email address, add a two-step verification process, and then secure your seed phrase.
Step 2: Create a Coinbase Commerce API key. In order to do that, go to the "Settings" of your account and there you will find an API keys section.
Step 3: Click on 'Create an API key.' Press on "Reveal" to see the entire key. (Don't share it with anyone).
Step 4: Add Coinbase Commerce right from the "Settings" of your Shopify store and click on "Payments".
Step 5: Look into "Alternative payments" and choose "Coinbase Commerce".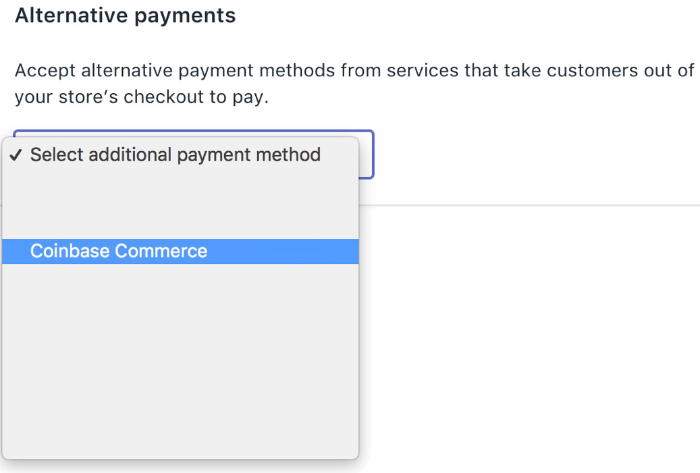 Step 6: Enter the same email address as the one you used for your Coinbase Commerce registration. After that, copy the API key we created earlier.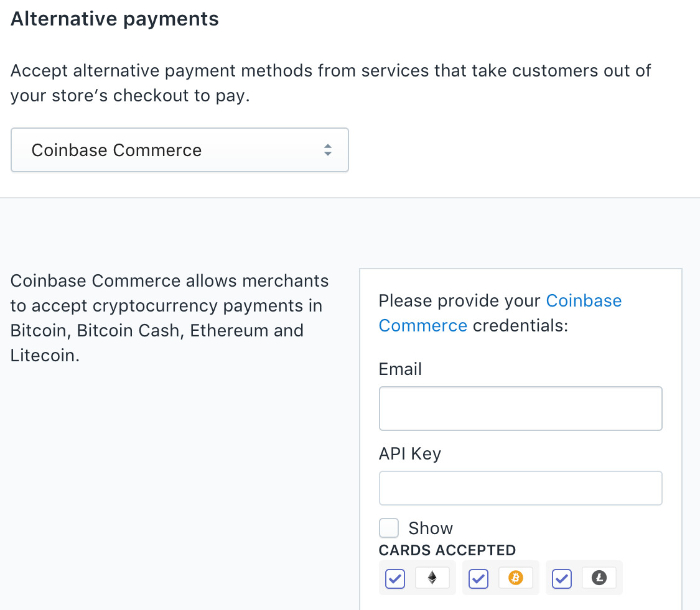 Step 7: You're done! You can now accept payments from Bitcoin, Litecoin, Ethereum, and other popular cryptocurrencies.
Bit Pay – Shopify Integration Plugin
While Coinbase Commerce works with almost all of the popular cryptocurrencies, BitPay is specialized in accepting Bitcoin. It is also global, there are no chargebacks or ID theft, so it's very secure. Furthermore, the platform promises to be transparent with its customer and it doesn't hide any of its fees.
The process for setting it up within your Shopify store is quite seamless as well.
Step 1: Go to BitPay and click on "Get Started" to register your company for the service.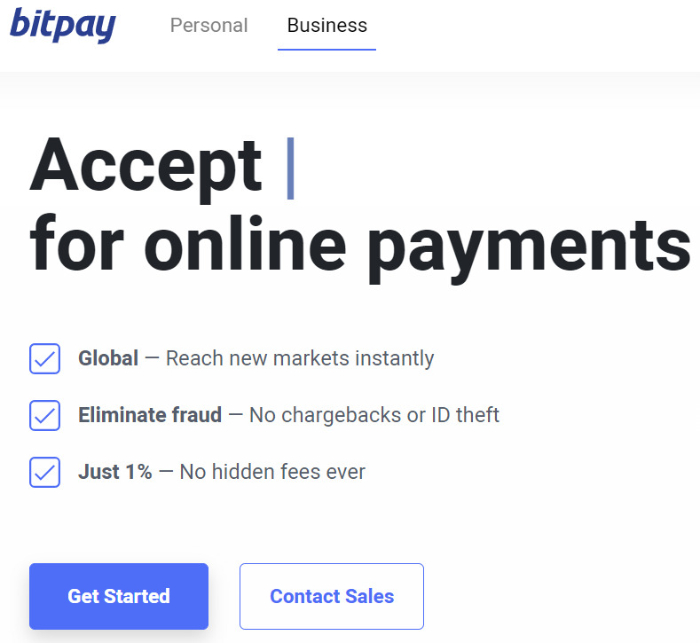 Step 2: From there, you have to fill in the required information and then click on "Create account".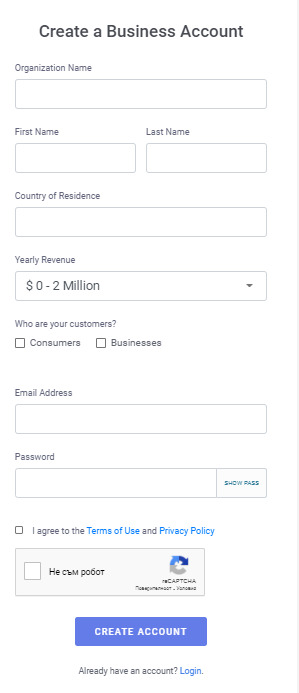 Step 3: Once done with that, go to your BitPay dashboard and create an API token.

Step 4: Go back to "Settings" on your Shopify store.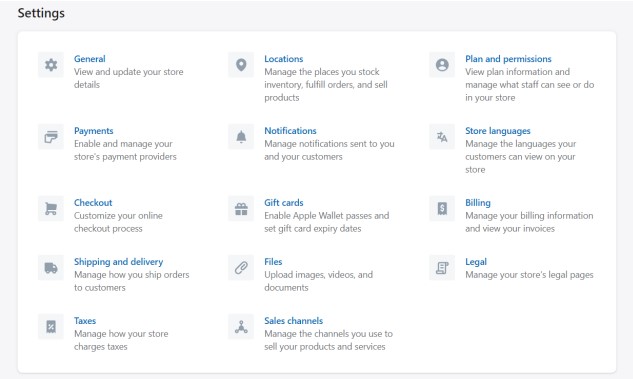 Step 5: Select Payment, go to Alternative payment method, and select BitPay from the list of possible providers.

Step 6: Now you have to copy the API token we created earlier and paste it there. Click on "Save" to complete the setup.

Step 7: That's it. Now you're ready to start receiving Bitcoin payments.
Final words
Cryptocurrencies are going to be the future of money. So, be a forward thinker and integrate bitcoin payment into your store – this will be a way to introduce your company to new demographics, as more and more people start using crypto coins as a purchasing method.
In January 2021, the Bitcoin market reached an all-time high of 600 billion U.S dollars. This means that it has grown by 400 billion since last summer. Collectively, all of this shows that there is interest and investment in the space.
So, my advice is to be smart and look ahead to the possibilities as it costs nothing but might give something.