Without a great page builder, it's nearly impossible to design a competitive-looking store, period. Pagefly Shopify app is one of those page builders that consists of simple drag & drop and various features that most store owners don't mind paying for.
So instead of having a store that repels customers, have one that brings them in. Yes, it's very much possible. Let's see what Pagefly Shopify app is capable of and how you can design your store from scratch.
Features of Pagefly Shopify App
Build Several Pages On your Store
With the Pagefly Shopify app, you can design the following pages:
Regular page
Homepage
Collection page
Blog post page
Landing page
Password page
Customize Everything on The Page
The pages you design will be 100% responsive and compatible on mobile, desktop, and tablets. Besides, you can customize each and every element, which proves the fact that you will have full control over the page.
Take Care of Your Sales Along with SEO
Make use of inbuilt Pagefly Shopify app to take care of SEO
Create FOMO to increase and fasten conversions
Get testimonial and trust-building elements
Show your social media presence via Pagefly
Boost Sales by Making Your Store Interactive
Track down all important parameters via the analytical dashboard
Create forms that convert
Customize pages via custom CSS and javascript code snippets
Animate the page to give a wonderful touch
Make use of the custom hovering effect to make the page interactive
Optimize Page Performance And Editing
A/B test the changes and redo/undo them
Save Pagefly templates/sections for reusing later
Export a page in JSON format to use it elsewhere if needed
Enable autosave to keep all your work backed up
A version history tab would help you get the original page back
How to Build A Shopify Store with Pagefly
The process of page creation with the Pagefly Shopify app is quite easy. Let me show you how it's done!
Step 1: Click on the "Create a Page" button.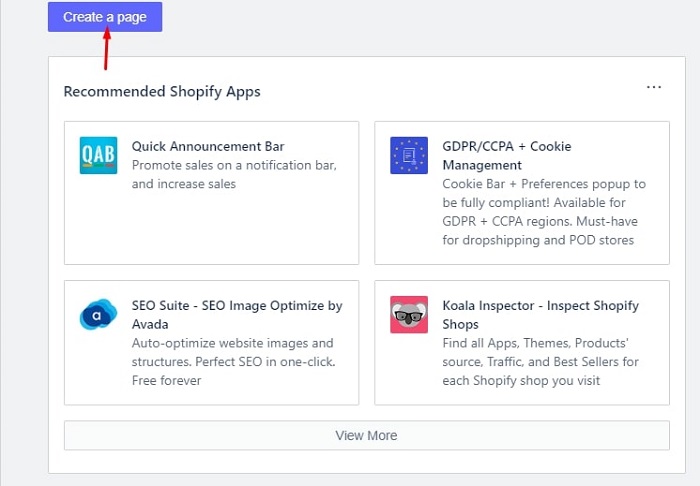 Step 2: From the opened tab (Page Settings), choose the page details, page layout, and page optimization. Enter the Page Title & URL and click on next.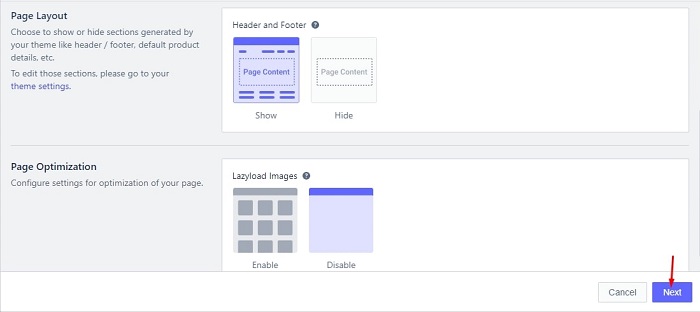 Step 3: A tab of templates will appear on the screen. From the 2 drop-down filters at the top, select the industry and page type that fits well for your store and choose the best possible template.

Step 4: After this, you will be directed to the Pagefly page builder.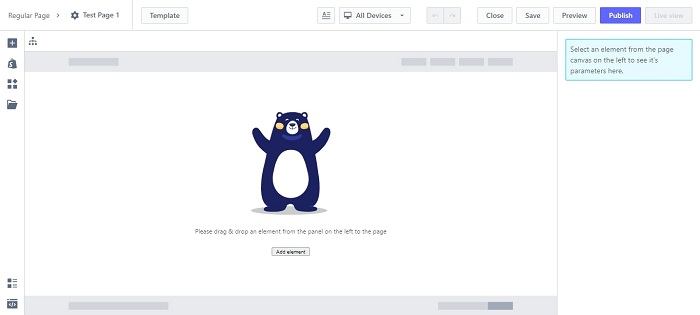 Step 5: Add any element you want to your page via the "Add element" button. From customizing the layout to adding media, you can do it all in the "Add element" section. Just click the element you want and drag it on the page space.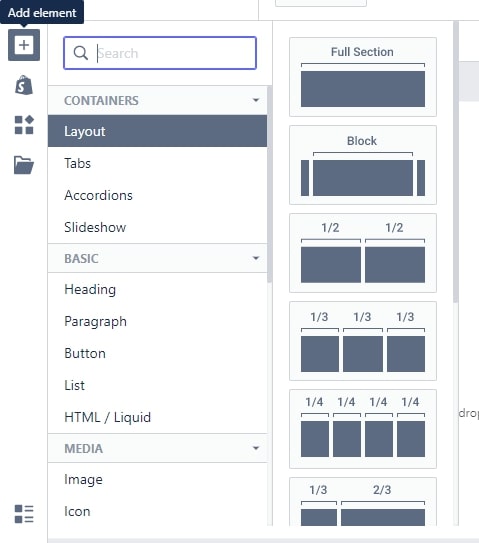 Step 6: Below 'Add Element,' you have the "Add Shopify Element" button. You can add every product detail with the help of this tab.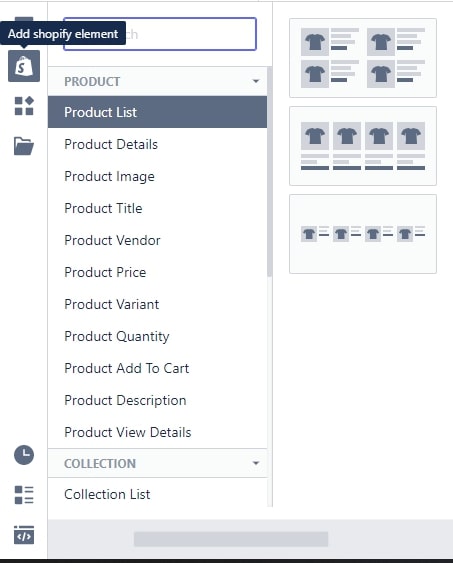 Step 7: With the "Add third party element" button, you can add sections from other Shopify apps. Here are some of them that you might wanna add:
Reviews and Ratings
Badges and seals
Upsell and cross-sell
Subscriptions
Order tracking
Upload files
Email marketing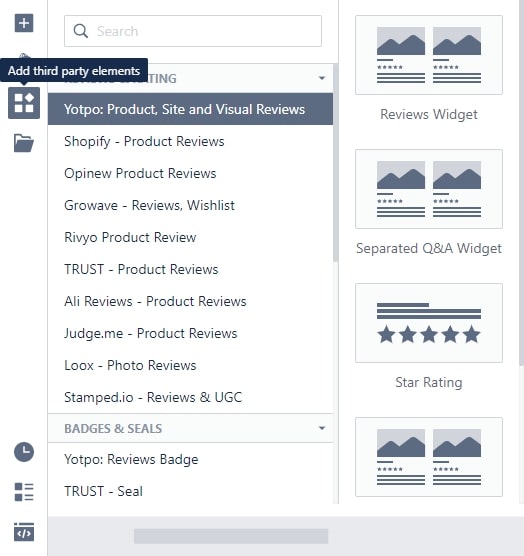 Step 8: The "add sections" tab has some premade sections that you can add and just edit as per your product/page needs.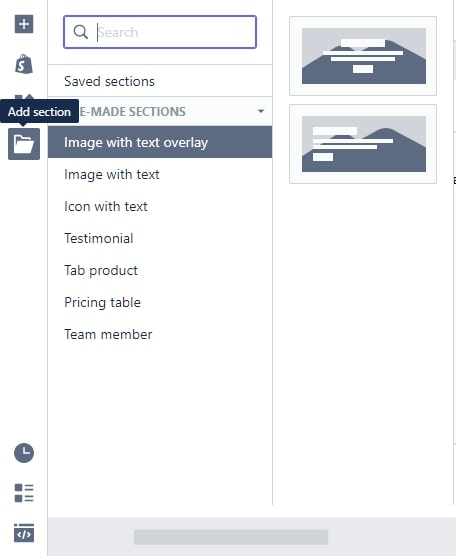 Step 9: At the bottom left corner, there are 3 features:
Version history: Backups each version of the page when the fresh edit is made
Show page outline: Shows all the sections on the page
Add custom code: Lets you customize the page via CSS and Javascript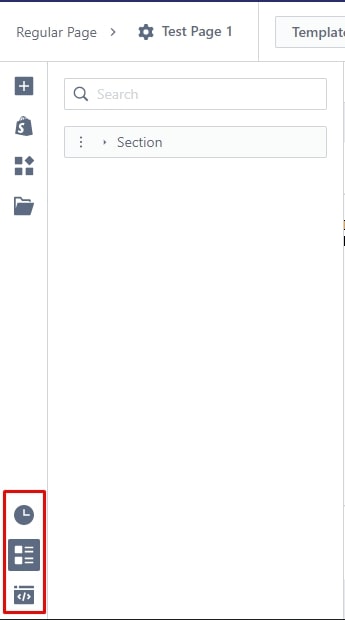 Step 10: The top bar of the page has several features:
Template button: Quickly change the template of the page
Enable/Disable theme styling
All devices: Choose the device you want to edit your page view for
Close, Save, and Preview buttons
Publish and Live View Buttons

Step 11: You can customize each section clicking on it and heading over to the right-hand side section that has 2 tabs – General and Styling.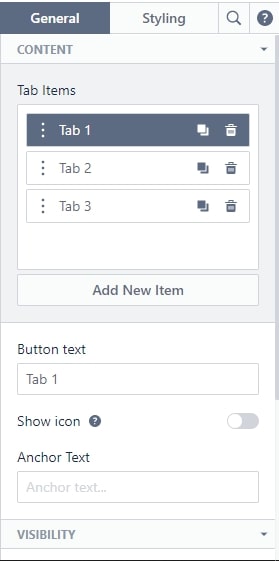 How Much Does Pagefly Shopify App Cost?
As of now, Pagefly Shopify app comes with 4 plans. You can start off with Pagfly's free plan so that you get acquainted with the platform.
Once you start liking it – it's best to switch to a paid plan because several stunning features will be required to make your store look appealing.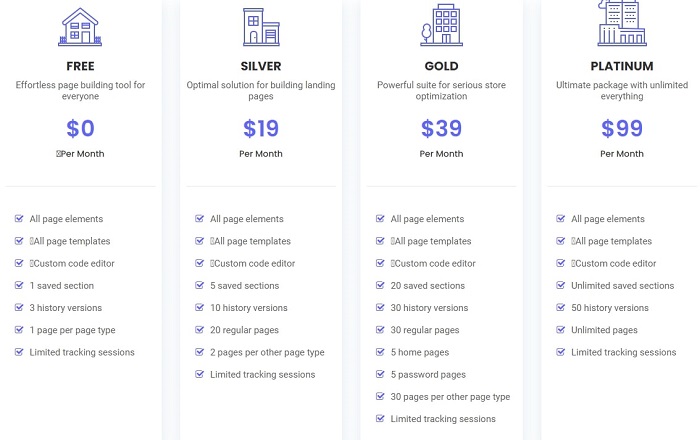 Is Pagefly Shopify App Worth It?
A good Shopify page builder is like a colour and your store is a canvas. To paint a canvas, you need great colours.
Nobody is gonna look at the blank or messy store, right? So why not paint yours with Pagefly Shopify app that gives modern as well as SEO features.
So, the app is totally worth it and there's nothing wrong in trying out its free plan. If you dislike the platform, switch your store page builder. I'd highly recommend trying the platform ones.
I tried it and fell in love with its simplicity and impactful designs, I am sure you will too.
Till then, happy store building!