Are you looking to create an online store or you already have one and want to expand it? Either way, you definitely have to learn more about Shopify SEO.
Don't be like most eCommerce entrepreneurs who spend hundreds or thousands of dollars to post paid ads on Facebook and Instagram. Instead of this, be smart and start learning and implementing SEO best practices for eCommerce.
By improving your SEO score, you can ensure that your site pop-ups, whenever potential customers are interested in buying a product.
Now let's get started on learning how to get your business more traffic and sales.
Here's A Step-By-Step Way to Go Into Shopify SEO
Step 1: Optimize Shopify Site Architecture
In order to have a well-ranked site on top of the search engine, it's important to create a store that's easy to navigate and makes people want to use it. Don't over complicate it trying to show off your technical skills and create loads of unnecessary categories, subcategories, and unneeded information.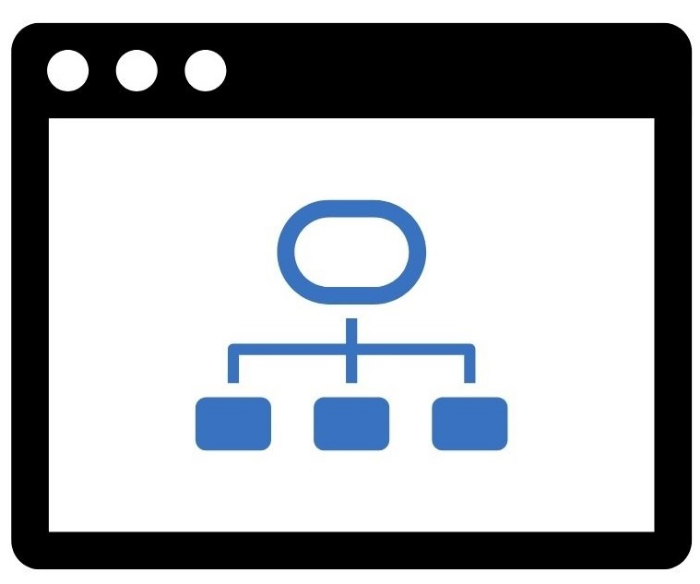 Try to make it easy for your customer and find what they are looking for. Use internal links to help them orientate themselves around the page. That's a major key for SEO success as the time users spend on your website boosts your ranking.
Put yourself in the shoes of a customer and access your store from their eyes. Imagine yourself looking to buy something – are you able to find the desired product with a few clicks, not spend hours trying to figure out where to look on the website?
Furthermore, a simple structure helps search engines rank your products better. Good site architecture is easy to create with Shopify because the platform offers pre-defined structures.
Besides, don't forget an 'About' and 'Contact' page. Both are not super important as they establish your site as trustworthy in the eyes of the clients and the search engine.
Because I'm awesome, I'll let you in on a little secret tip: Include a search box in your store. Although it doesn't directly affect SEO, it makes your store more customer-friendly, which is a direct traffic generator.
Step 2: Improve User Experience for Shopify SEO
Want to know what elements to improve so that you can deliver a better experience to your customers? Keep reading.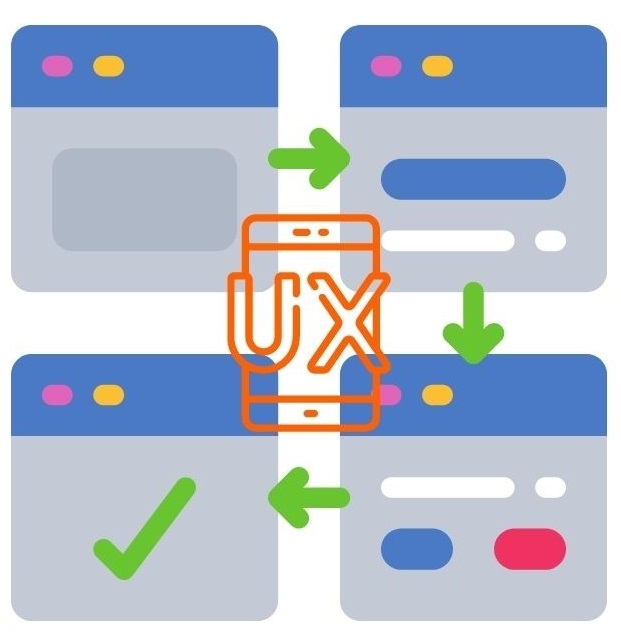 Speed
Customers want to have fast load times, fast click times, they don't want to wait for images to load. It's your job to create that kind of environment for them.
Here's what you can do to give them a seamless experience with 0 frustration.
Optimize the images you're using – a great tip is to use a tool for customizing the photos
Don't overdo the apps – leave only the ones which are crucial for the functionality of your site
Avoid using sliders
Pick a theme, that's mobile-friendly and fast
Design
Most customers purchase stuff via their mobile phones, they don't bother to fire up their laptop.
You don't want to find yourself in a situation where potential clients disregard your store because they can't find anything while searching on mobile.
It means your store must look and function well on any device. You can ensure this by choosing a responsive design theme. Thankfully, Shopify consists of more than 1200 themes.
Step 3: Research Keywords for Your Shopify Store
Finding the right keywords for your store is the bread and butter of Shopify SEO. On the internet, you may see a lot of apps for generating keywords but don't immediately jump on purchasing them.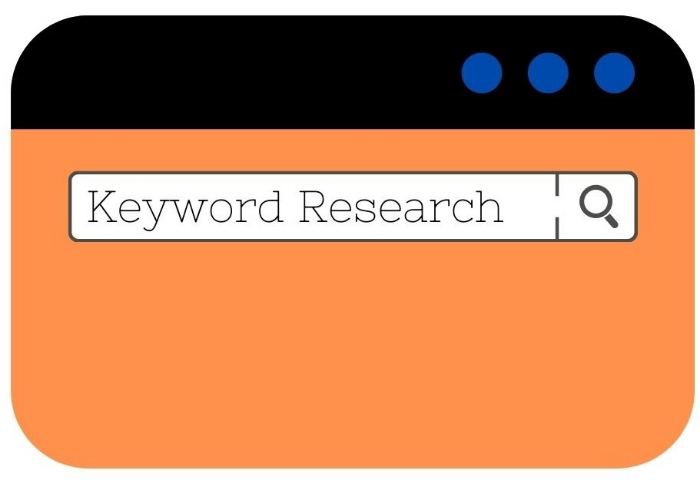 My advice is – put your creative mind to work. Become your potential customer for a day. What kind of a person are you? Why are you searching for that product? What would compel you to buy it?
This exercise is called creating buyer personas. It may seem a little funny to you at first but it's extremely helpful. It makes you think about the kind of people that would be interested in your business. Believe it or not, this is a great thing for crafting perfect marketing campaigns.
Another useful game you can play is to think of five topics that relate to your store and try to come up with words that connect the dots.
Of course, you can always go on social media like – Instagram, Twitter, TikTok and look for the hashtags that people are using, related to what you are selling.
In this way, you can keep up with the current trends as well. After all, your clients are evolving and changing with the times and it's important to be up-to-date at all times. Otherwise, your sayings in the market would become irrelevant.
My last piece of advice would be spying on the competitors. Look at their meta descriptions, titles, and the keywords they use. If you do this, you will know what to do and what not.
Step 4: Keep An Eye On Your Competitors
If you really want to be aligned with the current trends in your niche, you need to pay serious attention to what's happening on the market.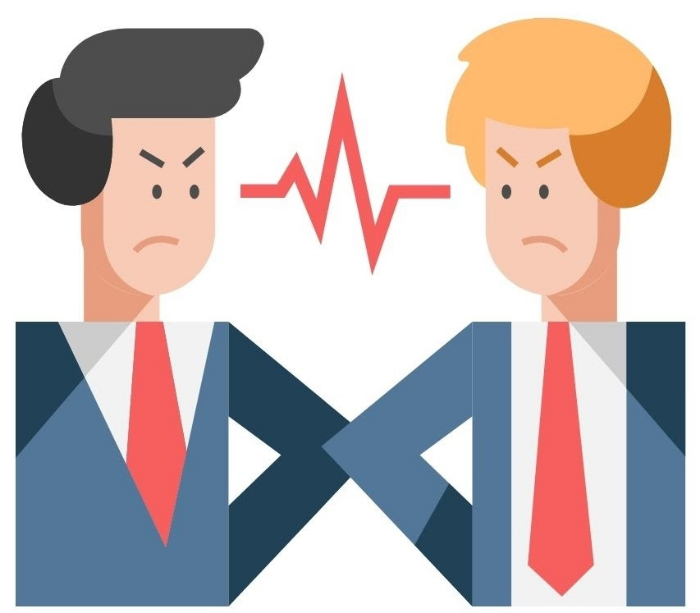 A great way to do that is by following what your best competitors are doing. By looking at their website, ads, social media accounts, and marketing campaigns, you can get additional aid in spotting new trends. Besides this, you can also notice if you have missed anything that is "hot" currently and the public is enjoying.
However, simply doing that won't be enough. Good things come to those who are ready to commit to the work. If you really want to analyze the competition, follow the given tips:
Find Out the Competition with Google
There are more than half a million stores on Shopify and there's a chance that some of them are in your niche.
Here's a little trick to find out:
Visit Google and paste this code:
Site: myshopify.com + (your niche)
Once you do so, the search engine would come up with a bunch of relevant stores. Go ahead, spy on them, collaborate, get inspiration, and do whatever you like 🙂
It would look something like this: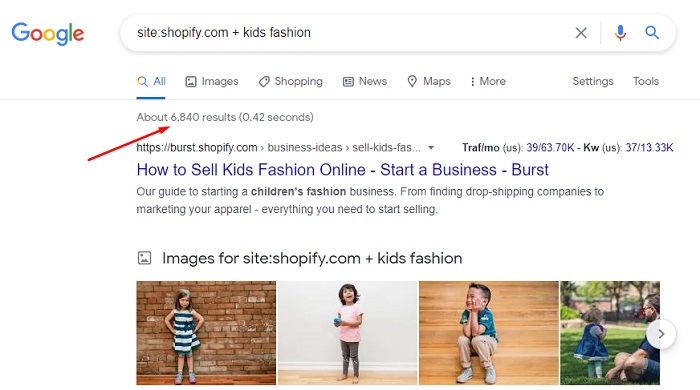 As you can see above, there are 6,840 search result. Out of these, there will be many of your competitors.
See How You Stack Up
Now you already know whom you are competing against, it's time to find out how they're performing and see if there's anything you can get from their strategy. By using Moz's Link Explorer, you can become the perfect spy. Their report will let you see where you rank in comparison to other sites in your niche.
Become Their Client
This doesn't mean – you have to keep buying their products. No, it's just a smart tactic for following what they are doing. Follow them on all their social media channels, subscribe to their newsletter,check their store frequently, and even order products if possible.
By doing that you can experience their company from the outside. Use that experience to figure what gets liked and what doesn't. Do the same for your business or ask a friend. This will enable you to understand what makes your company different from the competition and how you can utilize that for your leverage.
Step 5: Shopify Product Page Optimization
After you have your store's structure ready and the list of keywords is written, it's time to optimize the website.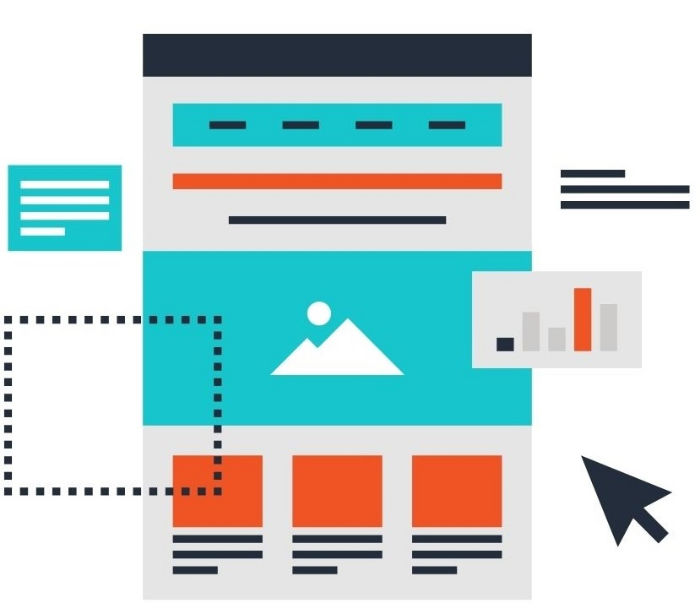 Don't worry it's not tough, especially when you're creating a store from scratch. There are just a few simple things you have to do:
Optimize your most profitable pages first – that's probably your home page and the product pages.
When deciding what titles to use for your pages – be consistent with your keyword usage.
Optimize your meta description and title of products. Be creative and don't use the standard text from the manufacturer. Be original, incorporate keywords seamlessly, and naturally.
Step 6: Leverage Link Building for Your Shopify Store
Okay, I'm going to be real with you – link building is one of the toughest aspects of Shopify SEO. Therefore, it's one of the most rewarding things that you can do for your store.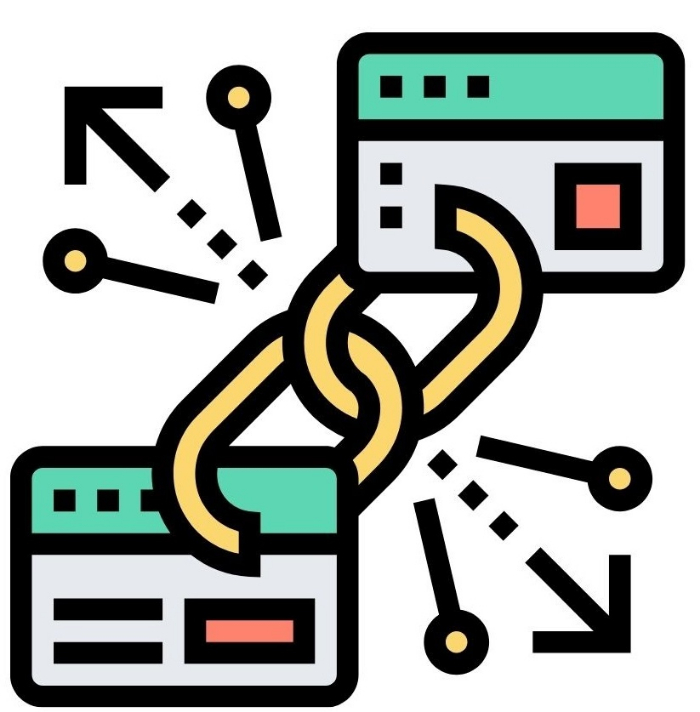 Even though it may require a bit more work, there are clear tips you can follow. Tighten your seatbelts and let's begin the journey.
Create Content Around Your Products
As long as you're creating engaging and organic content, it doesn't matter whether you write blogs with tips about how to use your product or choose to make silly videos with it. Don't shove the product into the customer's face, rather make it a part of something that they enjoy and let it influence them.
Blog posts, videos, or even podcasts can contain links that lead to your store, which boosts the overall traffic and the click-through rates.
Leverage Affiliate Marketing
Find influencers that are for your brand and involve them providing affiliate links. Another smart thing to do is to establish an affiliate program. That way anyone can link to your store, increase the traffic, and drive sales for a portion of the profit.
With Shopify, it's easy to start such a program. The platform offers integrated applications like Refersion. By using it, you can approve or disapprove marketers and also track their work.
Step 7: Content Marketing – A Great Shopify SEO Technique
I already mentioned content marketing in one of the above points. But, let's go a little bit more in-depth.
Storytelling is the best way to sell anything. Have you ever seen a Nike commercial? If you haven't, let me describe it to you – it's 1% about the product and 99% about the story. It can be the story of a famous athlete or of overcoming challenges as a woman in sport.
No matter what narrative they choose, it creates a feeling within the person watching. A feeling of hope, inspiration, and motivation. They begin associating those emotions with the brand – Nike. And that's how you can get a billion people wearing their "Just do it" t-shirts with pride. It's because they want to believe they're a part of the story.
By doing content marketing, you can create the story of your brand. Ask yourself – What do you stand for and why do you sell this product?
A good video that tells a story, aligning with your brand can drive more sales than an influencer promotion or an Instagram ad.
Statistics show that Millennials and Gen Z don't trust advertisements, they love stories and feeling a part of something, contributing to a community.
Content marketing lets you create that feeling as well as a big enough payout in the future.
Step 8: Install Shopify Apps to Improve SEO
If you want to have some additional help with optimizing your store, integrate an SEO app into it. They are designed to make your life easier, making some of the process automatic. For example, changing broken links,increasing visibility, etc. This is a smart thing to do as it minimizes the time you spend working on SEO and makes sure you leave no stone unturned.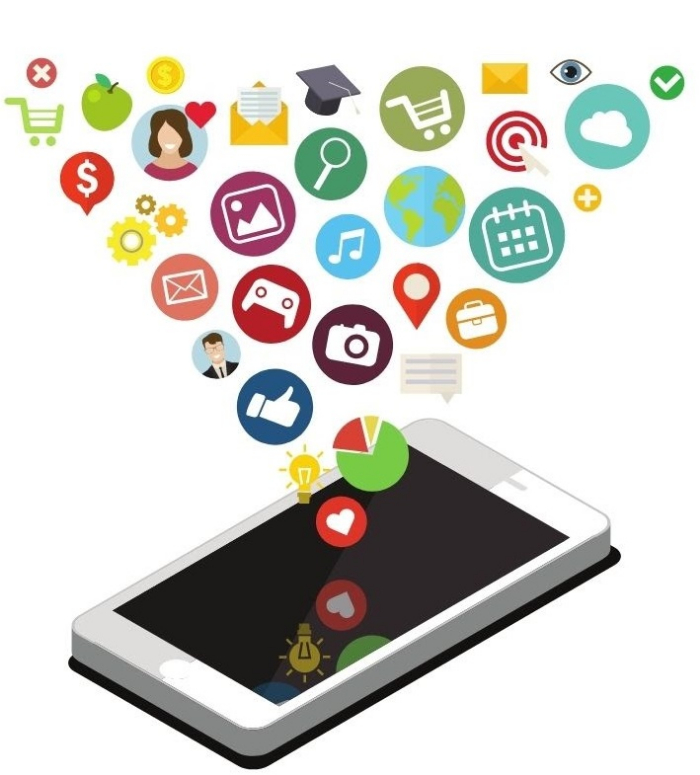 Most Shopify apps are easy to work with. Let me give you some recommendations on the best ones:
SEO Image Optimizer
Pricing: offers a free plan, the pro one is $24.99 per month
Give a better perspective towards image optimization
Keywords get deeper into image attributes and that results in better rankings
Installation take just a few minutes
SPO (SEO Product Optimizer)
Pricing: offers a free plan, the basic starts at $15.99/month
Takes care of creating and managing social media meta tags
Increases your keyword visibility on search engines
Gives SEO advice on products and what type of keywords to use
SEO Manager
Pricing: Free trial for 7 days, the standard plan for $20.99
The Superman of SEO tools – includes SEO scan, meta content tools, keyword suggestions, connections to the Google search console, analytics, and other tools.
Gives you information about your store with suggestions on how to rank better
Helps identify and fix broken links so that customers would never have to face "error 404"
Of course, there are many other applications you can use. Do your own research, pick one and keep going!
Some Tips for Shopify SEO in 2021
Let me give you a few quick pointers to skyrocket your website on the search engines.
Get Your Store on Google & Bing
Once your store is ready, register it on the Google search console and Bing webmaster tools. By doing so, you make sure that the biggest search engine tools are aware of your business.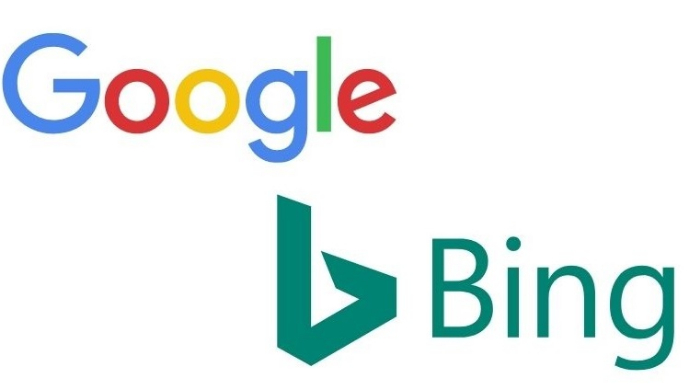 One piece of advice here – don't forget to register all 4 versions of your website. That means with and without "www" and with "HTTP" and "HTTPS".
The registration process is simple but as those are third-party platforms, always check out their requirements beforehand.
Ensure Fast Load Times
Fast websites are preferred by search engines and generally rank higher than slower ones. Be smart and take the necessary actions to make your store as fast as possible: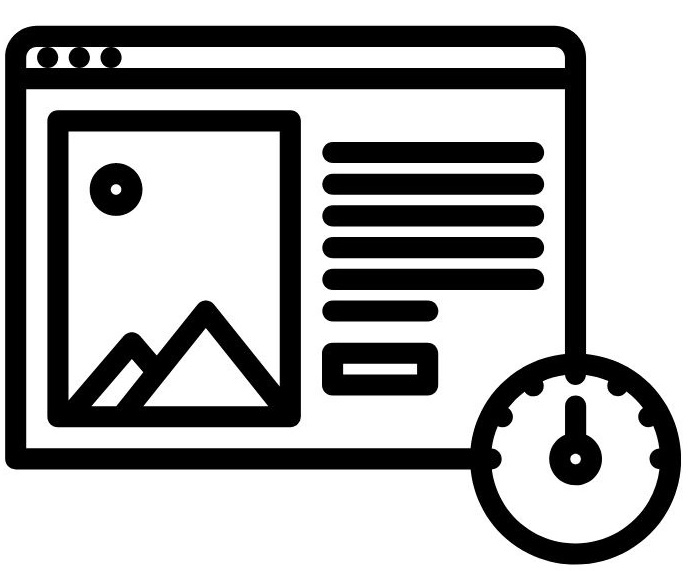 Reduce the size of images you use with a compression tool (might go for webp as well)
Don't use too many applications on custom code
Use one great image instead of sliders
Get "web-safe" fonts and try not to use too many of them
Recently, Shopify began sending reports on store speed to owners and providing them with tips on how to improve it. Check out whether you have received one and improve your website based on that.
Make people want to stay longer on your website
You will most likely hear some SEO experts talking about "dwell" Times. That's a phrase used to describe the average time a user spends browsing your store. You may wonder why that's important. Well, it indicates to search engines that people are enjoying the website and that makes it rank higher.
This is why you should put in the effort to create a Shopify store that retains user's attention for as long as possible. Here are several things that you can do to achieve that:
Create a simple and easy-to-use website
Engage the audience with useful content, show them how to use your product, what makes it different, and give them a reason "why" they need it.
Use "internal links" as a way to make them familiar with other relevant products
Remember to look at your store through the eyes of the average customer. Consider what they would be looking for and assess if you can deliver that (if you don't already).
Don't forget SSL
Make sure that your Shopify store is secure because search engines rank sites that use an SSL connection, not those that don't.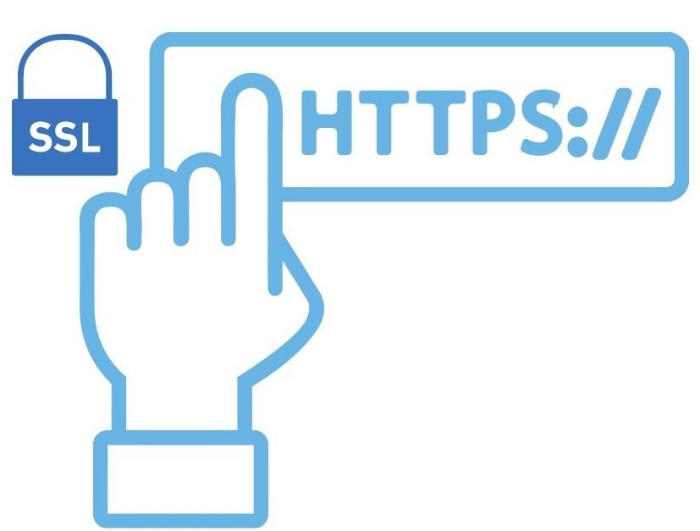 Furthermore, a lot of web browsers are also not fans of unsecured pages. They often display warnings before opening them, which turns a fair share of people away. As you know, no one likes to take risks while shopping for something.
You have to avoid that at all costs – you don't want to be losing a customer over something as silly as having an SSL link. Nowadays, Shopify provides certificates as part of your standard subscription. Take advantage of that by going to the settings of your store and ensure the security.
Write engaging meta descriptions
If you don't know what meta descriptions are, let me tell you that these are short summaries of text that appear below your link in a search engine result.

Google states that they don't influence your site's ranking. However, they can be useful in helping customers want to visit your store and increase the click-through-rate. Both things will be noticed by the search engine.
Here are the simple guidelines you should follow while writing meta descriptions:
Stay under 300 characters
Be accurate and engaging
Make sure the text contains your keyword
Give people a reason to visit your website
Even though meta descriptions can look like a minor detail, they can get you to pay off for the work you did on them. Not only this, if you are looking to be in business for a long time, you need to pay attention to even the smallest of details. In the long run, they will matter and that's what SEO is all about.
Page Titles Matter A Lot for Shopify SEO
Another thing that might seem a little over the board for you, especially if you are just starting. But hear me out, you will get why this also matters a ton and what benefits it has.
Titles are one of the most significant elements of a page. Not for me but search engines. They treat it as an important piece of information while figuring out how to rank and categorize blog posts.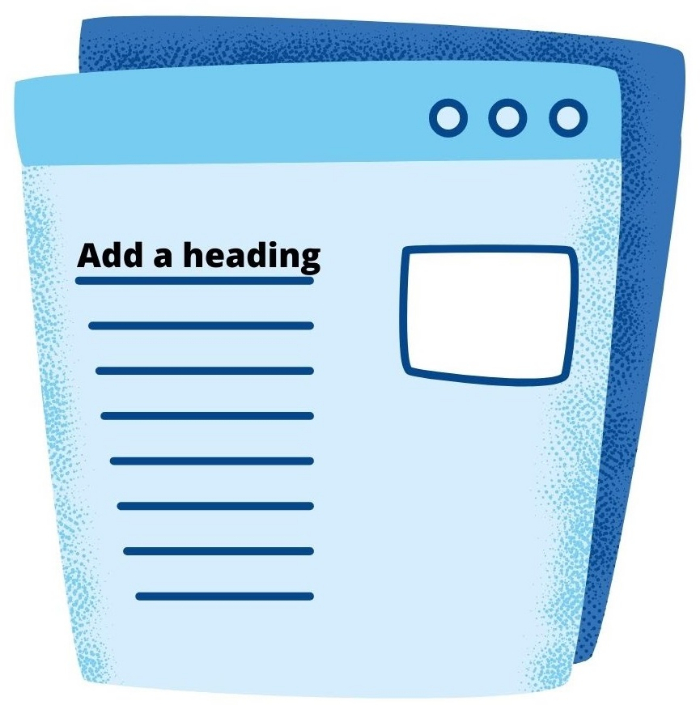 A general thumb of rule for crafting up a perfect title would be adding the main keyword into it with a great punchline.
That's how these two little details come together and create the first expression your site makes on the customer.
Is Shopify SEO Worth Trying for My Business?
Investing your time and effort in Shopify SEO is 100 % worth it. Improving your ranks on the search engine will not only generate more traffic, it would drive sales and popularize your brand.
On the other hand, this is also also a way to better your overall marketing strategy, optimize your store, and learn more about the market as a whole.
I would advise you to get your hands dirty and try to do the SEO work on your own in the beginning. You may not know this but the experience will be extremely beneficial to you as a business owner. You will expand your knowledge and gather an understanding of what works and what doesn't in the marketing world.