If you've recently launched an online store, you probably know you need a killer social media marketing strategy for your business to thrive. In fact, this has become even more essential as the pandemic and staying at home accelerated the growth of online stores.
A huge part of your customer base is on social media. Last year, the number of users on social media platforms jumped by almost half a billion. You can't just rely on organic traffic that comes from search engines.
To stay ahead of the competition, you need to hone your social media marketing strategy. Your social media presence will help you reach a larger audience, build a community of loyal customers, and establish brand authority.
Importance of Social Media for eCommerce
Social media has an undeniable impact on eCommerce businesses. It has changed the way we shop. Purchasing through online stores is no longer the only option. Nowadays, many people buy what they want directly from a brand's Facebook or Instagram page.
An effective social media market strategy can put your business leagues ahead of where it currently is. Here are some reasons why it works:
Build a Community Through Social Media
Any seasoned entrepreneur knows that a successful business doesn't just get well from getting new customers. What makes a business stay afloat is – if it can get its existing customers to keep returning to it.
When you're drafting your social media marketing strategy, you should keep that in mind. Sometimes building a loyal customer base is more important than reaching new people.
Always remember, getting a community that supports your brand is the best thing that can happen for your eCommerce business.
There is hardly anything better than social media platforms for building community. You should think of your social media profile as your storefront. It should feel like a welcoming space where people would want to enter.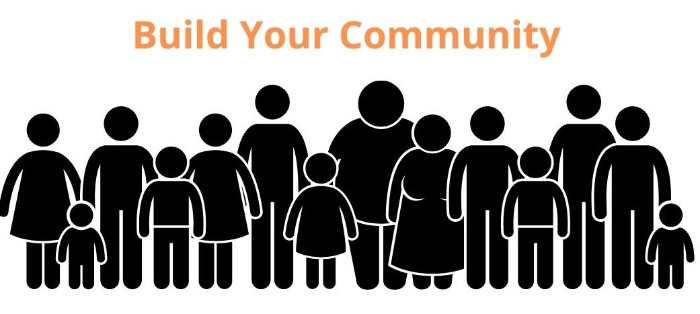 Another way you can build a community is by communicating the values of your brand on social media. A good social media marketing strategy doesn't just focus on selling products directly. If every post on your social media profile is like an advertisement flyer, people will lose interest and won't follow you.
Apart from just showcasing your products, your social media profile should have content that people find interesting. For example, if your eCommerce business is about food products, you should make content about nutrition tips, fitness, and a healthy lifestyle.
High engagement should be the goal of your social media marketing strategy. You should post regularly on all of your social media handles. Not only this, you should also ask people to interact with your posts by creating polls and getting feedback.
People will follow you for the interesting content you have and be more inclined to buy your products.
Social Media Helps You Provide Customer Support in a Better Way
Excellent customer support is mandatory for eCommerce businesses. The digital world has made it easy to lose track of the fact that there are actual people on the other side of the screen. When you're in a physical store, you interact with store owners and their staff. That interaction can have a huge impact on not only your purchase but whether you visit that store again or not.
The same principle applies to eCommerce businesses. Connecting with your customers build trust and if people trust you, they will purchase your products and services.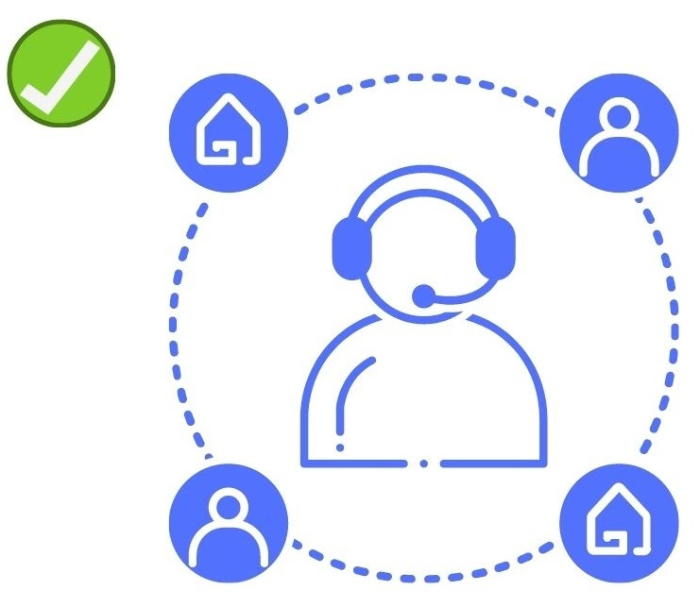 Social media makes it easy for business owners and their customers to connect. It is easier to send a DM (direct message) on a business's Instagram or another social media handle than to write them an email. More importantly, you can respond to your customers in a faster and friendly way.
Through social media, people find it easier to ask questions and resolve queries before they decide to make a purchase. If you want, you can yourself take the lead and respond to negative comments on your posts to alleviate misconceptions about your brand.
To get more customers or keep the current ones engaged, you can also offer discounts, coupons, and free giveaways on social media platforms.

Social Media Improvises the Perception of Your Brand
People pay you for the value that you provide to them. Your product can have a better quality than any other product in the market. But, you might have a hard time selling the product if people don't perceive it that way.
You need to show people that your brand has quality and credibility. Your social media marketing strategy should be built around that. The quality of your content on social media will make people see the quality of your brand.
Another way that social media can build a positive perception of your brand is through engagement through public feedback and positive reviews. Believe it or not, this will give people a social proof that your products are worth buying.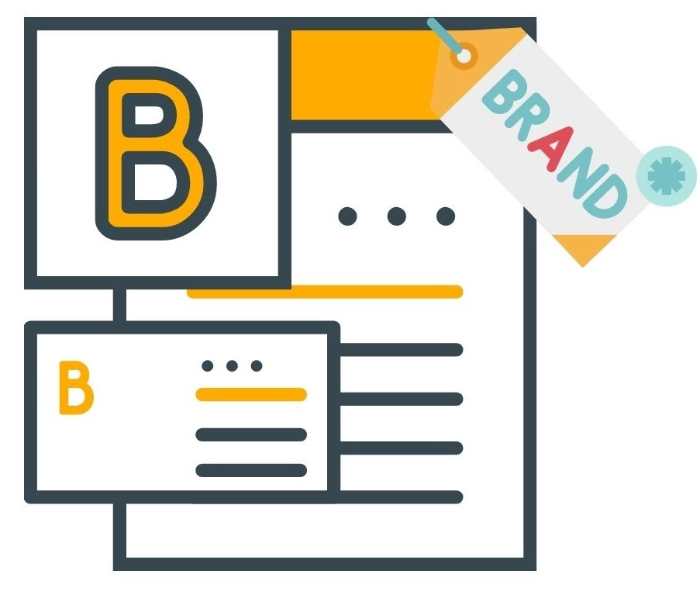 Emotions play an unsurprising role in the purchasing decisions that people make. Successful brands leverage this fact and make it a pivotal part of their social media marketing strategy. For example, Nike's social media is filled with inspiring content and campaigns.
Think about the kind of emotions you want your customers to have when they buy your products. For example, if your brand is about sportswear like Nike, you want people to feel inspired and motivated to work hard, care about their fitness, and become a better version of themselves.
People will start associating these emotions with your brand and believe that your products and services add value to their lives. Find a way to trigger positive and relevant emotions through your social media marketing strategy and grow your business exponentially.
Social Media Helps You Understand Your Customers
"Know Thy Customers" is an important maxim for businesses to keep in mind. Social media is an excellent opportunity for market research. Having the knowledge and understanding of your customers is powerful. You can tailor your products and services to give your customers the best experience your brand can offer.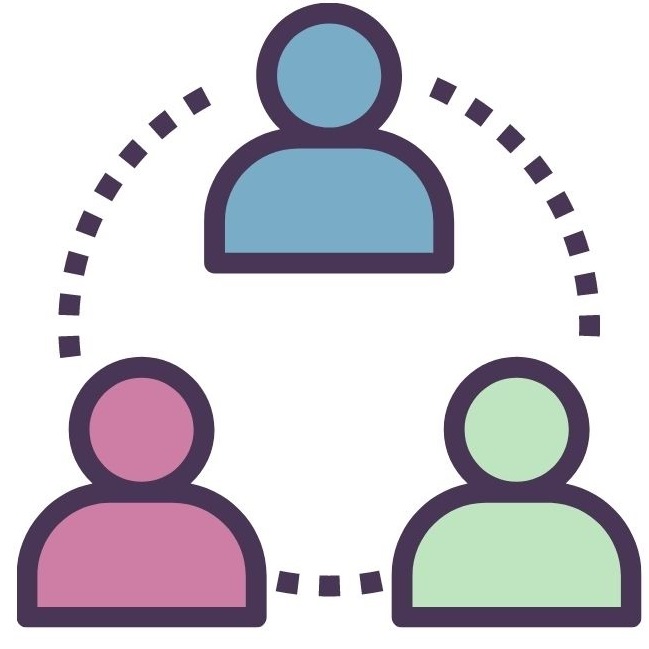 Also, customer needs and desires keep evolving. Trends change and new products enter the market. Social media can let you keep a track of these changes because it's often the starting point of trends. Any innovation on the market will first appear across these channels.
That's why your social media marketing strategy should be dynamic and change with time. You should also make use of polls, questionnaires, surveys, or comments on social media. This will help you get feedback from customers and ask them about the products and services they would like you to offer.
You Can Target Customers in Diverse Ways
Social media platforms are not similar and users expect different experiences from each platform. Coming up with the same social media marketing strategy for each platform is a mistake. You need to cater your marketing strategy to each platform's unique features.
If you know what marketing techniques apply to which platform, this might turn out to be a good thing. This will end up expanding your customer base, getting you a firm footing in all social media platforms.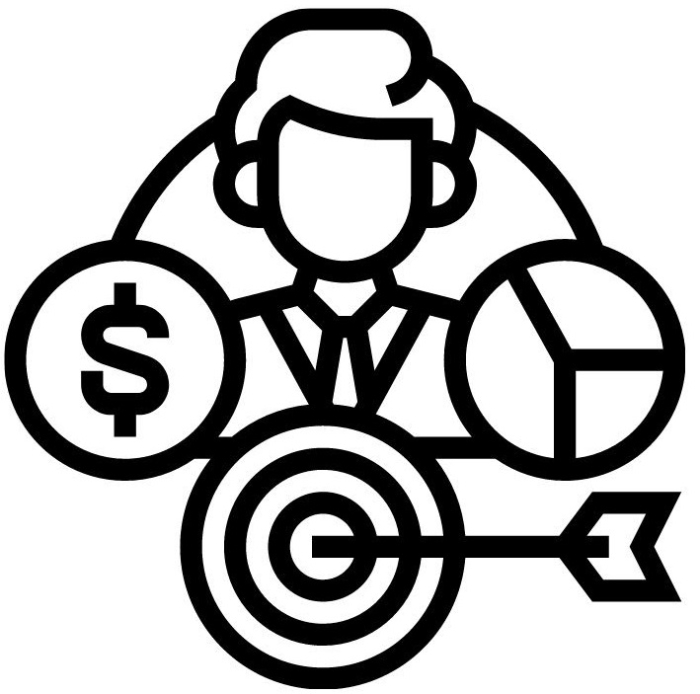 Let's suppose you are on these social media platforms and what might work:
Facebook: You're on Facebook for targeted advertising because it's the best social media platform for such a use.
Instagram: Here comes something visual and that's great for showcasing products, especially to millennials.
Twitter: This platform is a tad bit of sharing and caring. Try to get retweets following a blazing trend and you're good to go.
YouTube: Videos, videos, and a bunch of videos. What? Leverage them for the sake of your brand's visibility and people's preference.
Best Facebook Marketing Strategies
Facebook has managed to streamline its advertising revenue channels in recent years. It's easier to figure out which social media marketing strategy will work best for you.
Have you ever wondered why Facebook has always been able to bounce back from a bad phase? Well, it's because it has so much to offer. Despite the bad publicity, privacy doubts, and rising costs, it still manages to reign supreme as the least expensive advertising channel.
With a network of 2.8 billion users (as of Feb 2021) on Facebook, the platform can target the exact kind of audience you're viewing in your mind as potential customers. Let's take a closer look at how Facebook continues to change the game and how you can effectively make it a part of your social media marketing strategy.
Target the Right Audience With Facebook Ads
Since the platform relies on its users to rake in advertising deals, it needs to be able to maintain that user base. You can't expect consumers to stick with you if you lose your sparkle. This is why the discrepancies in Facebook's policies caused a major setback for its own marketing strategy as well.
All in all, you can't take your loyal users for granted. That's why Facebook continues to introduce new ways to engage businesses with its ad manager account, business pages, and catalogs.
One of the best ways Facebook can help you with your social media marketing strategy is by targeting the right audience.
Facebook ads help you reach the audience that would be interested in your products and services instead of a bunch of people that wouldn't care about them. When you consider this factor, the cost of Facebook ads becomes economical.
Here are some types of Facebook ads to incorporate in your social media marketing strategy to reach a larger audience for maximizing your current sales record:
Facebook Carousel Ad
Facebook carousel ads let you scroll through many products at the same time. They are more interactive than just a picture or a video. Users are more likely to engage with and spend time on carousel ads.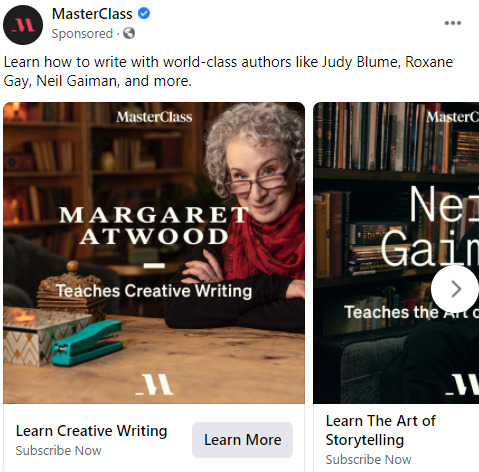 Carousel ads can also include multiple CTAs (Call To Action) such as 'Subscribe Now' or 'Get a discount.' This lures in more leads and increases sales.
Facebook Video Ad
Video is one of the most popular kinds of content in 2021. Video ads are great for taking hold of the user's attention and make them stop scrolling.
Improve Your Organic Reach on Facebook
Facebook ads are great but you can't expect them to do all the work for you. Organic outreach on Facebook or any other platform should be an essential part of your social media marketing strategy.
And the best part about focusing on organic reach? It's free. So, if you learn to master it, you have to spend less money on Facebook ads. Here are some tips to increase your organic reach:
Mix and match the types of posts you use; image, video, stories, etc.
Live stream regularly
Determine the best time to post through analyzing engagement
Post on trendy topics
Encourage people to comment for better engagement
Set up polls and contests
Create quality content that inspires positive emotions
Get verified on Facebook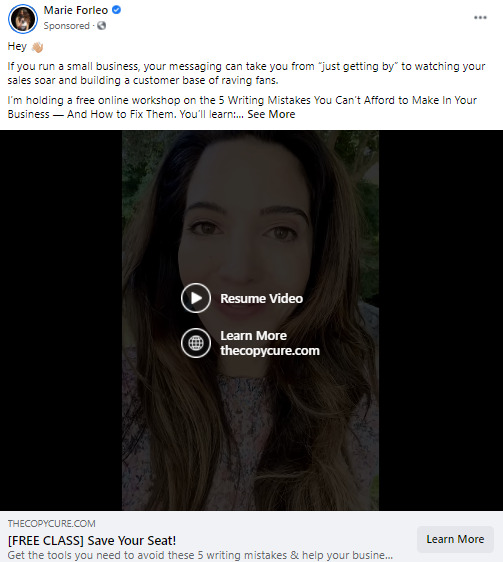 Compelling video ads on Facebook can give you an advantage over your competition, especially if they're only using image ads. And guess what? Most of them would be afraid to make videos or hire someone.
Facebook Slideshow Ad
Slideshow ads are another great option that Facebook offers.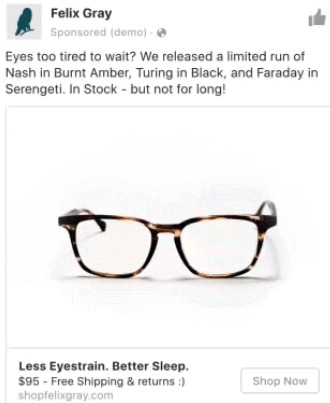 You can show a bunch of your product images in a slideshow. They're better at showcasing your product than just static images.
Leverage Facebook eCommerce
Facebook eCommerce campaigns can work wonders for your social media marketing strategy. It divides eCommerce campaigns into 3 categories: Awareness, Consideration, and Conversion. These have multiple subcategories.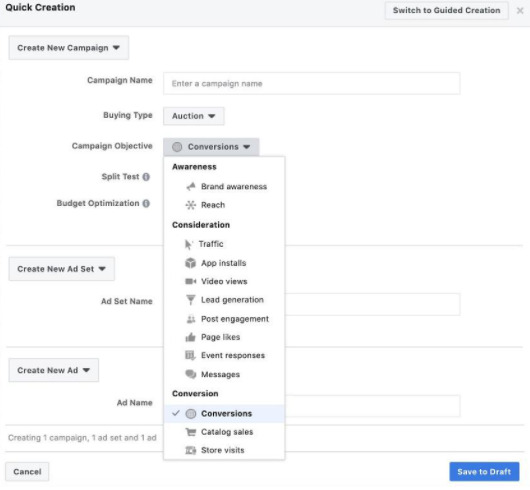 Awareness campaigns, as their name suggests, build awareness of your brand, particularly if it's new. They are lower in cost and help you introduce yourself to a cold audience that might not be interested in you yet.
Consideration campaigns are excellent for driving traffic to your product pages. You can use this campaign along with the awareness campaigns for maximum lead generation.
The third type is conversion campaigns. You can use these campaigns when you're sure the audience knows your brand. They include a stronger call to action such as "Shop now" than the ones you will find for other campaigns, typically "Learn more".
Best Instagram Marketing Strategies
Making Instagram a crucial part of your social media marketing strategy seems like a no-brainer. But, you need to execute it the right way to get a massive amount of leads from Instagram. Here are some of the ways to do that:
Post On Instagram to Gain Organic Visitors
Instagram is a very volatile platform and even posting several times a week on Instagram won't make the cut. You need to post every day or at least every other day to get a substantial amount of organic visitors.
What you include in your posts also matters. Hashtags can significantly increase your organic reach. Don't be shy to use a lot of them in your posts but make sure to keep them relevant. Loading them with irrelevant hashtags can be annoying and algorithm won't mind catching up on such spam.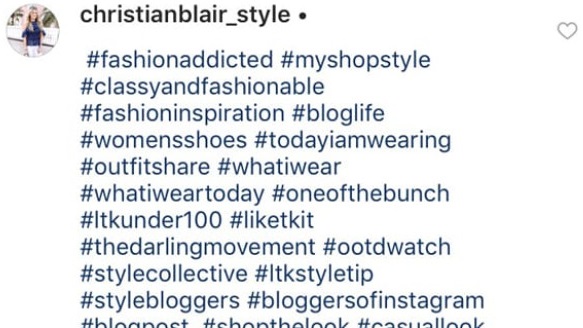 Other than this, remember to post interesting content with high-quality images and videos.
I'm saying it again, Instagram is a visual platform and keep this in mind while planning your social media marketing strategy.
Leverage Instagram Ads
Instagram ads are quite similar to Facebook ads. The best practices for advertising on the 2 platforms are similar as well. Instagram lets you target your audience as well when you create ads in a process similar to Facebook. That's why you should always understand your target audience to leverage Instagram ads in the best way.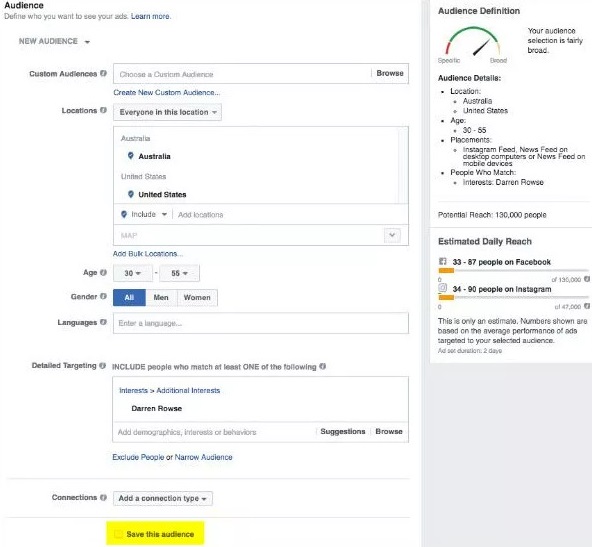 Instagram Influencer Marketing
Nowadays, many businesses rely heavily on influencers to create brand awareness and bring in sales. Somehow, Instagram is the best platform to hire influencers for marketing.
To know how these shop owners are making money out of influencers, read this article: Instagram Influencer Marketing for Shop Owners – Equip Yourself for Profit!
Other Essential Tricks and Tips
Some other tips to leverage Instagram and grow your business include:
Schedule content and create a content calendar
Post the right image sizes and character count on captions
Engage with followers and encourage user-generated content like comments
Host contests and offer giveaways
Tag products in your posts
Form a grid on your Instagram and try posting three posts together to increase the aesthetic appeal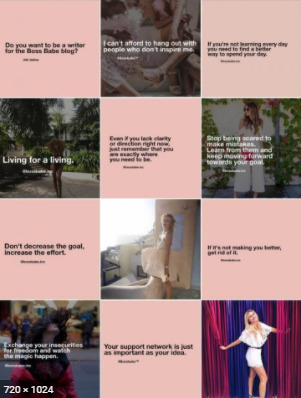 Best Pinterest Marketing Strategies
Pinterest is an upcoming social media platform where you can upload images, gain organic traffic and bring customers to your eCommerce store. Yes, the platform is slightly inclined to influence females more but this doesn't mean you can't target males as well.
In case you're curious about Pinterest and wants to make money marketing on it, you gotta read this guide: Leverage Pinterest Marketing for Your Business in 2021
YouTube Marketing Strategies
Many people don't include YouTube in their social media market strategy. But they're missing out on the opportunity.
You might not know this but Youtube has more than a billion users. Your potential customer base is on there. It's a great way to take advantage of that and generate more leads. Here are some ways you can do that:
Use creative thumbnails of the right size
Write extensive details about your product in the description
Use thumbnails that show consistent branding
Collaborate with influencers
Host giveaways
Make quality content that people would be interested in watching
Once you make videos on your channel, you should also promote them through paid advertising on YouTube. That would be another significant way of reaching more potential customers for skyrocketing sales.

Is Social Media Marketing for Your eCommerce Store Worth It?
The perks that social media marketing has for your eCommerce business are undeniable. Almost every social media platform has a considerable amount of active users that are a large proportion of your customer base.
Although this post has equipped you with enough knowledge, you have to build your marketing tactics with time. So stick with it, read more such articles, experiment things out, and you're good to go.