I know you are here to find the best Oberlo alternatives out there. But, you might be wondering what makes me an expert on this subject, right?
Well, I've been dabbling in the eCommerce industry for quite some time now. During this time, I've used, observed, and tested more than 15 suppliers like Oberlo.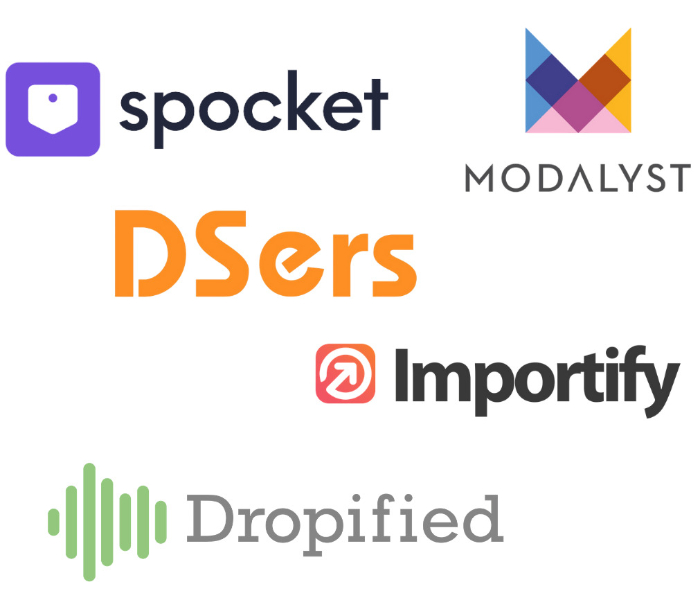 Undoubtedly, Oberlo is an insanely popular dropshipping tool that comes with features that every dropshipper dreams of. However, there are certain features that it lacks. I have observed them up close and my experience has helped me shortlist the 5 best Oberlo alternatives that serve the purpose quite perfectly.
Aren't you wondering about those drawbacks and missing features in Oberlo that make one want to look for an alternative?
Why Do We Need Oberlo alternatives?
Oberlo only works with Shopify, which is weird. After all, there are some great eCommerce platforms like WooCommerce, Wix, Etsy, etc.
On Oberlo, your supplier would be AliExpress only. Since it is located in China, sourcing products from AliExpress result in longer delivery times and even low-quality products.
Their chat support is known to be slow and poor, resulting in the late resolution of queries. This delay can result in losing clients as well. And yes, the live chat support is unavailable.
Spocket – The Best Oberlo Alternative
Spocket stands at the top for the best Oberlo alternatives for Shopify. Their vision is to revolutionize the dropshipping industry through machine learning and fix the $1.1 trillion loss that occurred because of inventory distortion.

Features of Spocket
When it comes to eCommerce, your brand image and awareness make all the difference. Using the custom brand invoice feature, you can get one step closer to make your brand well-known.
To ensure the satisfaction of your customers, it's important to send them a perfect product. Before sending, you can make sure of that by getting product samples for yourself.
As most of the Spocket suppliers are in the EU and USA, its users get their products quicker than Oberlo, whose main supplier is AliExpress.
Pros and Cons of Spocket
Pros
Integration with multiple eCommerce platforms like Shopify, WooCommerce, Wix, and BigCommerce.
High level of automation for placing orders, synching inventory, and importing products.
A huge number of products from different categories and multiple niches allows users to have more choices.
Cons
No integration with eCommerce platforms like eBay, Etsy, or Amazon.
Inability to directly contact Spocket suppliers. In case of any questions, you must talk to Spocket's central support.
To sum it up, it would be an excellent decision to choose Spocket as an Oberlo alternative.
What makes Spocket a great alternative are its features like integration with multiple eCommerce platforms and quick delivery times due to US and EU-based suppliers. Both features are quite important and also lacking in Oberlo.
Modalyst – Modern Oberlo Alternative
Modalyst's mantra is simple, appealing, and effective. They aim to build a place where users can access highly curated and premium products. This attracts those customers and eCommerce store owners who're inclined towards premium experience and highest quality standards.

Features of Modalyst
Even though their main selling point is premium products, they have created a tier system to cater every user's shopping needs. They have trendy and affordable products, low-cost products, independent brands marketplace, and name brands marketplace.
To have a great quality control, Modalyst holds its suppliers to a high maintenance standard. This means that their suppliers are handpicked from US and EU marketplaces and must follow all the strict shipping, pricing, and return policies set by Modalyst.
Speedy and Sophisticated Shipping Methods
Modalyst not only ensures fast shipping on the supplier's end, they also make it possible for users to ship items directly to you or your customer's doorstep.
Pros and Cons of Modalyst
Pros
Highly transparent return and shipping policies
US and EU-based suppliers that ensure high quality and fast delivery
Access to detailed insights regarding the performance of your profile and products
Cons
Low levels of automation that require store owners to login and pay for products
Inability to brand products yourself as the products are directly sent to users most of the time
What makes Modalyst a good alternative to Oberlo is the high-quality standards it holds. Other than that, fast deliveries and improved shipping methods also make it a great Oberlo alternative.

Dropified – An Excellent Oberlo Alternative
Dropified is another great Oberlo alternative that prides itself on its speed, ease of operation, and high automation.
According to Dropified, they want to make the management of online business as easy as possible. To accomplish this aim, they provide smooth Integration, a highly advanced tech facility, and reliable automation to save time and money.

Features of Dropified
Freedom of Integration
The best Dropified feature that makes it worthy of being on this list is its integration with the US and EU-based stores like Shopify and eBay.
These products can be sourced from US or EU-based vendors as well as China-based AliExpress. If we see it from the right angle, it seems that we can get a lot of freedom and choice, which can help us cater to every user's needs on our store.
High-Level Automation
A high level of automation is one of their most talked-about features. Their company claims to save you a lot of time, automating tasks that would normally take a small team to manage. This involves adding products to your store, checking vendor price changes, checking inventory, editing product descriptions, and a host of other crucial tasks that require proper management for your eCommerce business.
Abundant Learning Resources
Whether you're new to the eCommerce business or an experienced online seller, Dropified provides a lot of educational material that could help you manage your business smoothly and improve profits truly.
Pros and Cons of Dropified
Pros
Excellent, quick, and highly reliable customer support can be reached through chat, email, and Facebook messenger
Seamless product delivery with fast delivery times in comparison to other competitors
Cons
Pricing makes it a bit heavier on the pocket to afford but it's automated system can save the day
Dropified is definitely worth it because it integrates well with multiple platforms and delivers fast automation for store owners.
Another great thing about Dropified is its extensions. If we talk about reliability, it's better than the Oberlo Chrome extension.

DSers – A Great Oberlo Alternative for Shopify

Being a reliable contender for the Oberlo alternative, DSers stands apart from its vision. According to them, their mission is to introduce efficiency and innovation so that they can streamline dropshipping for their users. More importantly, to cut down technical difficulties to speed up the process greatly.
Features of DSers
Bundling Products together
A unique feature worth deserving mention is the facility to bundle multiple products together. This can make things quite easy for you as well as your customers as creating bundles means you can curate offers as per your customer's needs. And by the way, you can also bundle multiple products altogether from different suppliers.
Supplier Optimizer
By using its supplier optimizer feature, you can save a lot of time you would normally spend conducting hours of research. This feature helps you automate the process of searching for the same product supplier with different prices, ratings, and quality just by a single click.
Hundreds of Orders in a Minute
With this feature, they stay true to their vision of innovation and efficiency. Just because they're teamed up with AliExpress, you can place hundreds of orders in a single click. Their easy-to-use interface makes it possible, providing you with a "place multiple orders" button.
Although this feature is missing in Oberlo, it makes DSers a reliable Oberlo alternative.
Pros and Cons of DSers
Pros
Multiple pricing options make it cost-effective because users can choose plans that range from free edition to the Pro version
An efficient user interface makes it extremely time-saving and effective
Cons
The inability to support eCommerce platforms other than Shopify and WooCommerce is a considerable downside to using DSers.
DSers supplier modifier is a great feature that is enough to give it an edge over Oberlo. Besides this, other remarkable things that make it worth considering are its ease-of-use and time-saving interface.

Importify – Top Oberlo Alternative
The last and final addition to my list of best Oberlo alternatives is Importify. The main reason for this is their intention to help merchants start their own dropshipping journey with as little hassle as possible. According to them, it's one of the easiest to use applications available, especially for Shopify stores. It is straightforward, simple, and modeled around the single-click concept.

Features of Importify
Do Some Research for Your Products
Product research is undoubtedly Importify's greatest selling point, which also gives it a considerable edge over its competitors.
Researching for products is a long and tedious process that takes up a lot of effort. This feature allows you to spy on other Shopify stores so that you can figure out the successful product without wasting a lot of time.
Product Customization
The products you have chosen to sell online can be easily customized using Importify's Chrome extension. Using it, you can modify descriptions, images, titles, variants, and pricing of the products.
Pros and Cons of Importify
Pros
Partial automation feature for order fulfillment is only available for selected retailers.
Several eCommerce retailers are there
Cons
Only a 1-day trial version available which doesn't seem to interest me because I certainly need more than a single day to test it out
Importify made it on this list because of its product research feature, which is exclusive and not present in any other dropshipping application, including Oberlo.

Syncee – The Ultimate B2B Dropshipping Platform
What if I tell you that Syncee and Oberlo were founded in the same year? Yes, both appeared in the eCommerce sphere around 2015.
In the last 6 years, Syncee has seen how tough it gets for eCommerce businesses to keep a good inventory. So over time, they came up with the optimal way of dropshipping.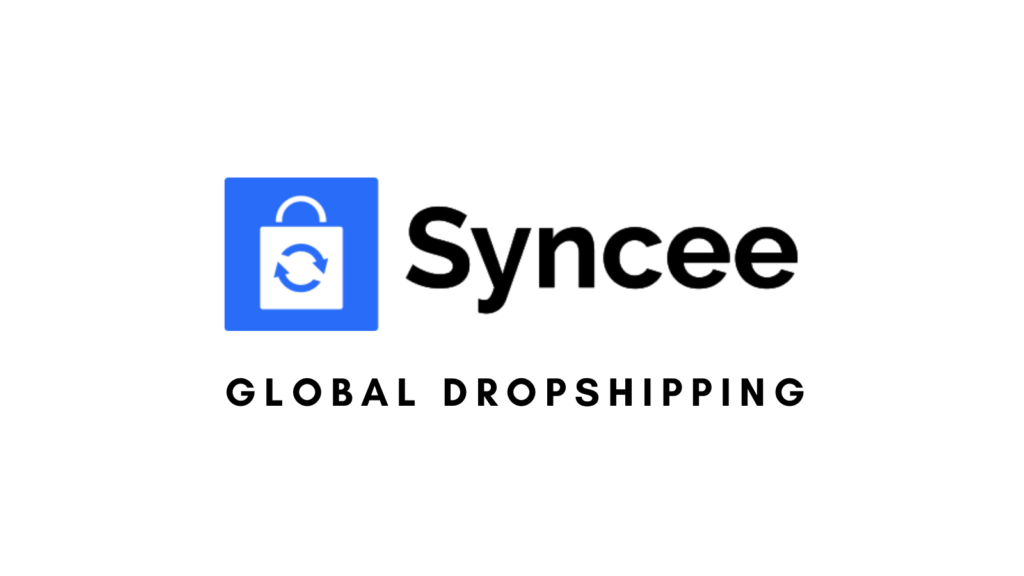 Features of Syncee
Browse, test, and analyze millions of products all over the world on Syncee
Get quality suppliers from the US, EU, Australia, and other major countries worldwide
Create Syncee catalogs for different niches of products in just a few clicks
Create different tiers of pricing for your products and set your own pricing rules for any product you want
Takes only a single click for syncing all of your products in your Syncee catalog
Leverage the unique automatic order synchronization to save time
Pros and Cons
Pros
The platform has several integrations that you can leverage
Millions of ready-to-sell products in various categories from hundreds of suppliers from all over the world 
Provides best customer support for beginners
Importing process is super simple
Cons
At times suppliers might ghost you which might make you angry
With over 6 years of experience, seamless integrations, and easy importing feature, Syncee is amongst the top contenders as the best Oberlo alternative in 2021.

The Bottom Line
All the Oberlo alternatives in this list above are a great replacement and totally worth trying, but I'll leave my recommendations for the top two Oberlo replacements from this list.
Spocket takes the top spot because of its ability to integrate with many eCommerce platforms like Shopify, WooCommerce, BigCommerce, and much more. On the other hand, Oberlo can only be integrated with Shopify.
If we talk about Modalyst, it secures 2nd place in my best Oberlo alternatives because of its lightning delivery times. As you know, when we run an eCommerce store, slow deliveries can set us back greatly, and our competitors might end up getting an edge over us. So that's indeed a great help!
To close this up, I would say – look out for your needs. It could be anything. I've presented facts, now it's your time to choose the best one for yourself 🙂