So you have found a way to ditch manual copying and pasting of items from AliExpress to your store? But, you need a way, you need an Oberlo Chrome Extension tutorial to do things right, isn't it so? Of course, it is… Otherwise, you wouldn't be searching the same.
So without any further ado, let's just get into the features of Oberlo Chrome extension so that we can use its full potential later.
Features of Oberlo Chrome Extension
Easily import products from AliExpress to your Shopify store.
An auto-filled form that lets you order things from AliExpress easily. By auto-fill, what I mean is – whenever you go to check out the products in your cart, you can easily order without filling in all the tedious details like your address, phone number, and more.
Sort products on AliExpress with the help of delivery options.
More than that, signing up for Oberlo Chrome extension you get a few more things like:
Courses on how you can learn to be a dropshipper (if you're one already)
Quick Product Data Scan helps you discover which products are popular and generate greater revenue over time.
Dropship products in a few clicks. Plus, it also saves time by offering you auto-updated access to new features.
If you're giving Oberlo Chrome Extension that impressed smirk and wanting to try the extension out. So what are you waiting for? Let's get into the meat and potatoes and install it.
Also Read: What is Oberlo and How Does it Work?
Oberlo Chrome Extension Tutorial for Installation
Alright, here we go with our Oberlo Chrome extension tutorial for installation.
First of all, go ahead and click this link here. Now click 'Add to Chrome.'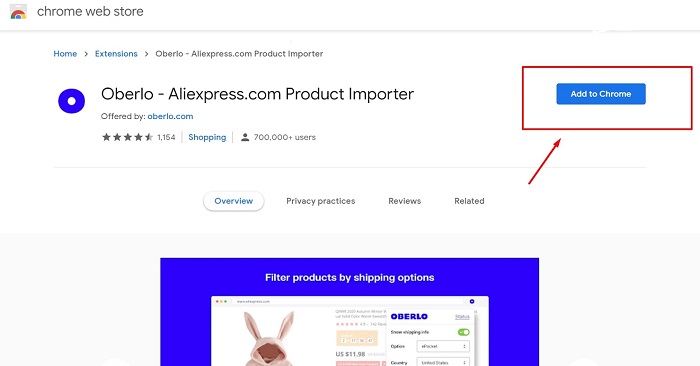 Once you end up installing it, head over to AliExpress and test it out.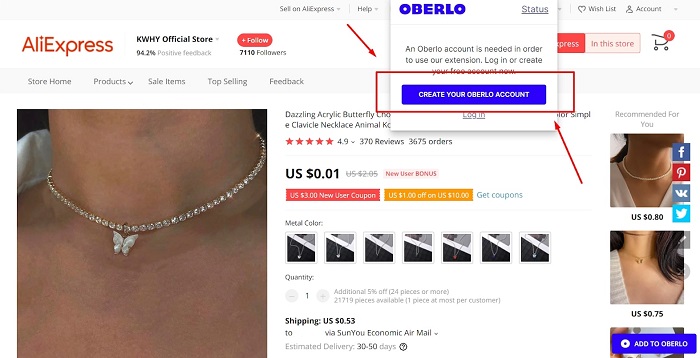 Haha, bummer. Now you have to go and sign up for it. Don't worry, it's worth it.
You will be directed to a page like this: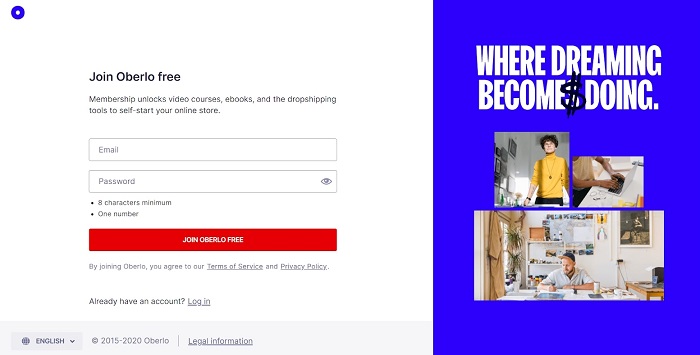 Fill in the mail id and select a good password. '12345678' – won't be good enough! So just take 2 minutes of your valuable time to think of a strong password.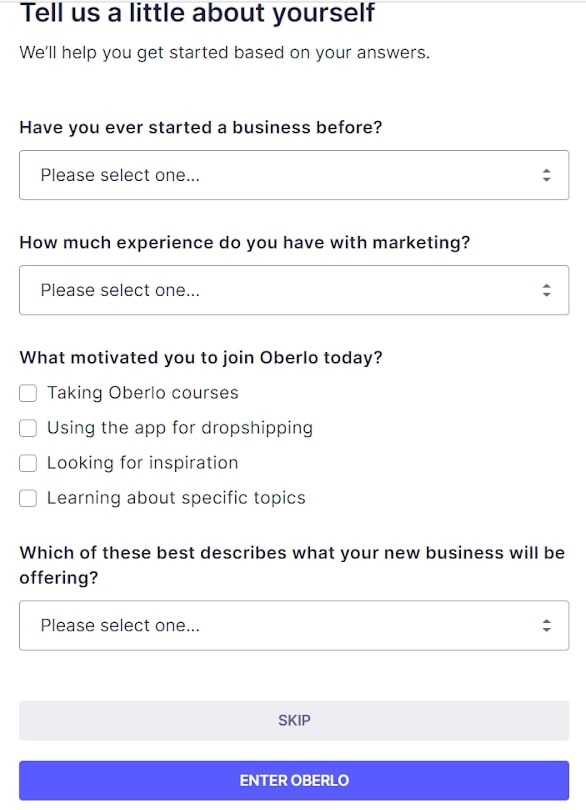 Tadaa! Here's your dashboard: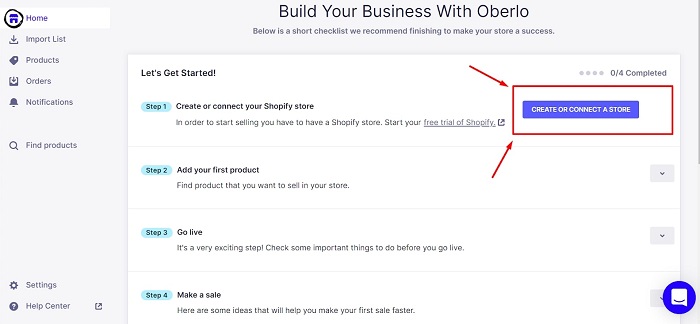 It will ask you to link your Shopify store: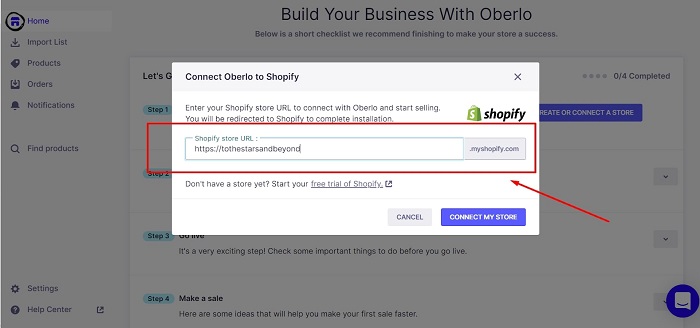 (By the way, no store in that name exists. But, sadly such a good Shopify domain is taken. I've made one to illustrate it for you.)
After selecting the domain of your choice, you will be prompted to your Shopify store's main page: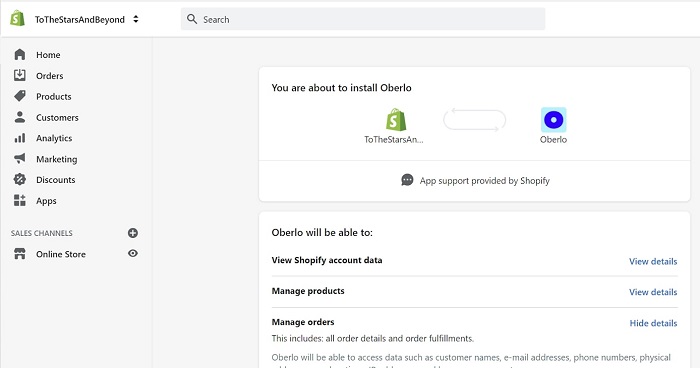 Click on the 'Install app' button.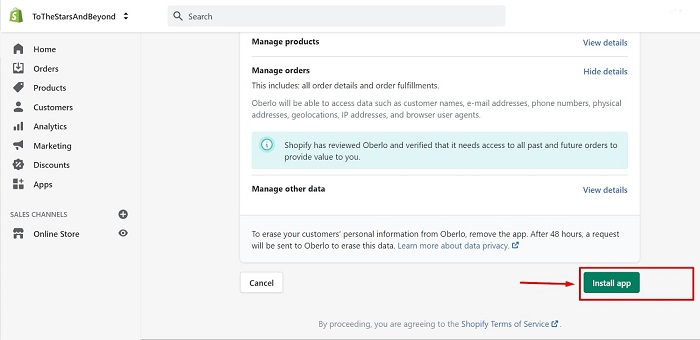 Here comes a few things inside the 'general' tab that you might wanna fill up. If you don't want, you may skip.
Either way…
Let's move to AliExpress and test Oberlo out!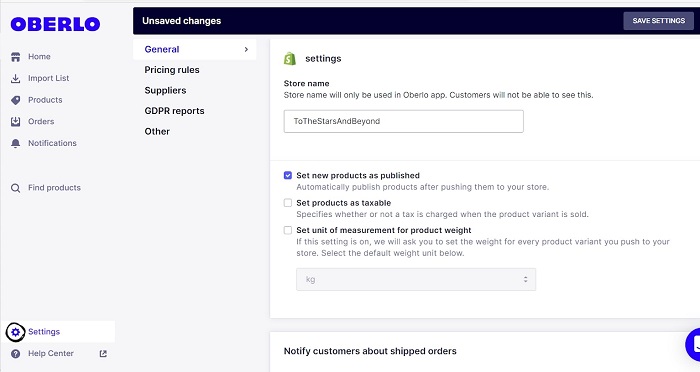 Once you install Oberlo in Shopify, you can click on visit AliExpress store via the app itself.
Click on the 'Add to oberlo' button you see as seen in the image below: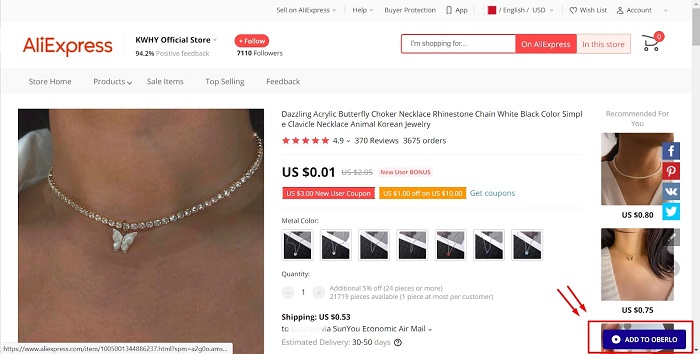 And, there it is!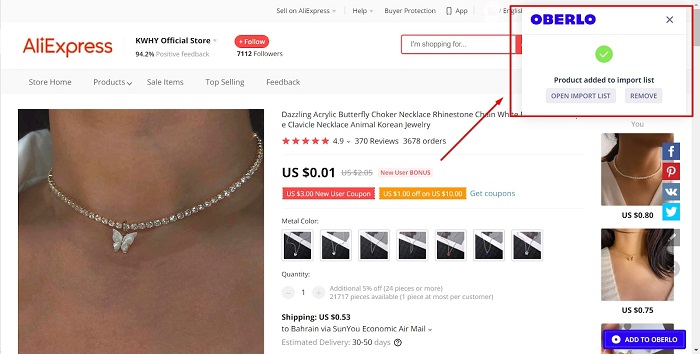 When you click on the Open Import List, you will be redirected back to Oberlo.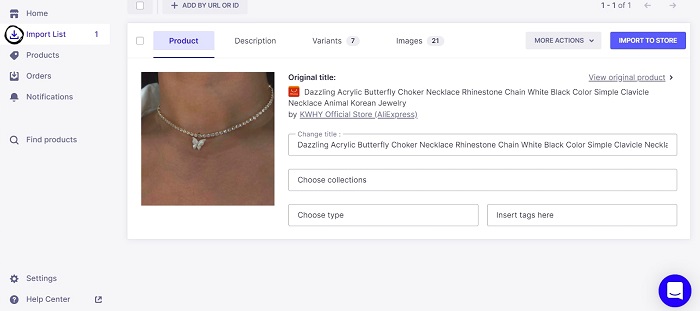 Now click that 'Import to Store' button and see the magic.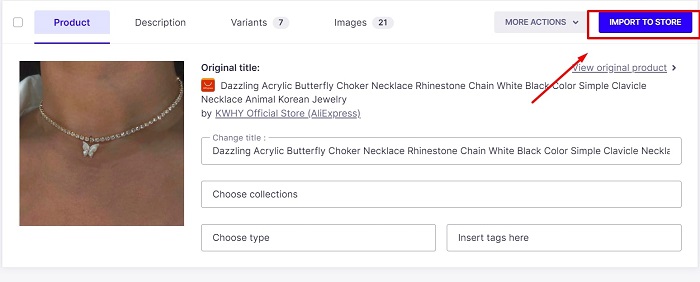 Wait for a while

And here It is…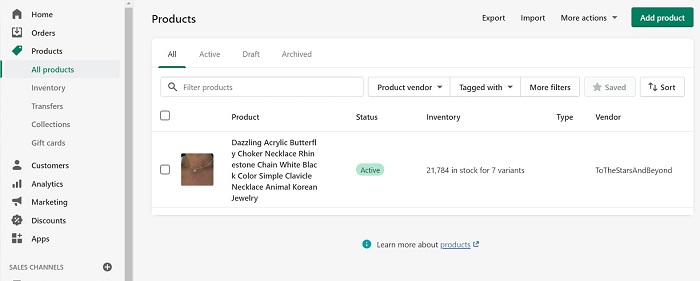 Unbelievably fast and efficient!
Pros and Cons of Oberlo Chrome Extension
Pros or Benefits of Oberlo Chrome Chrome Extension
The importing process is incredibly fast and efficient
The interface is so intuitive, even a 7-year old kid can use Oberlo extension
No unnecessary hassle for registration.
Cons of Oberlo Chrome Extension
Some reviews are not pleasing.

If we weigh the pros and cons, it's not a bad idea to give it a try. Although it didn't work out for a few people, it worked like a charm for some.
How Much Does The Extension Cost?
Ah yes, it's super Expensive… Just Kidding!
If you're a beginner dropshipper and don't want so many features, it comes completely FREE. Just note this, Oberlo chrome extension is a part of the Oberlo platform. If you wanna upgrade your plan, it will be from the Oberlo pricing page.
Here's a broad list of Oberlo's chrome extension pricing: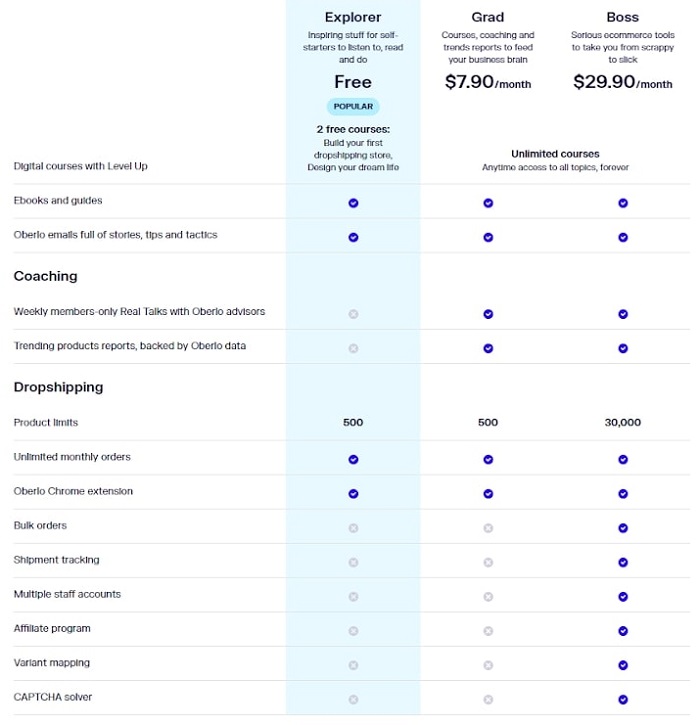 Free Plan Insights
Here's a little info about the FREE version of Oberlo.
Get a limit of 500 products, which in fact is pretty sufficient for a beginner stepping into the world of dropshipping or for someone who wants to try before purchasing the paid version.
A course called 'Design your dream life' comes for free: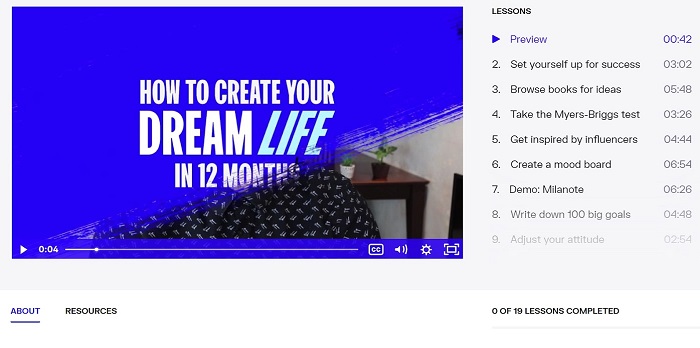 Personally, I think it gives you a little motivational boost and a lot of tips that you can leverage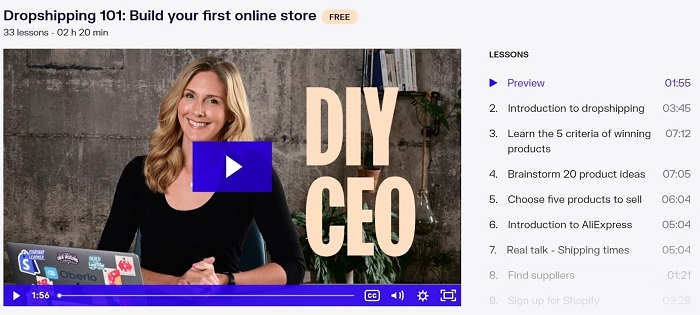 By the way, its free dropshipping course not only teaches you the basics of dropshipping but also some deeper aspects. Here's what you might learn:
Find which products are best for your dropshipping business.
Look for a way to find a trustworthy supplier on AliExpress
How can you build the perfect Shopify store?
How can you leverage Facebook and Instagram ads to drive traffic towards your store?
And much more.
The free version is basically a heavenly retreat for every dropshipping beginner. If you're a solid player in the Dropshipping business industry, the paid version might turn out a miracle for you.
As you can see, there are two paid plans for Oberlo. Choose the one that fits well.

Grad Package Plan Insights
The Grad package is priced at $7.90 per month and offers a range of features like:
Unlimited access to all Oberlo courses on a range of topics, including dropshipping.
Personal 1:1 coaching with Oberlo advisors.
A report on trending products and a detailed analysis of those products.
Boss Package Plan Insights
The BOSS package is priced at $29.90/month and it offers:
Up to 30,000 product limits
Unlimited monthly orders
Bulk ordering is possible
Shipment tracking for your products
Multiple staff account registration
Affiliate program sign up
Protect your store with an additional CAPTCHA solver
Is Oberlo Chrome Extension Worth Trying?
Oberlo comes with a host of offers that allows you to achieve innumerable features that makes it easy for you to elevate your dropshipping business on Shopify.
It seamlessly integrates with AliExpress and offers you a free course on enhancing your dropshipping business.
In my opinion, Oberlo is something that would increase your productivity and save up a lot of time. So it definitely worth it.