So you have found a way to ditch manual copying and pasting of items from AliExpress to your store? But, you need a way, you need an Oberlo Chrome Extension tutorial to do things right, isn't it so? Of course, it is… Otherwise, you wouldn't be searching the same.
So without any further ado, let's just get into the features of Oberlo Chrome extension so that we can use its full potential later.
Features of Oberlo Chrome Extension
Easily import products from AliExpress to your Shopify store.
Gives an auto-filled form that lets you order things from AliExpress easily. By auto-fill, what I mean is – whenever you go to check out the products in your cart, you can easily order without filling in all the tedious details like your address, phone number, email, etc.
Sort products on AliExpress with the help of delivery options.
More than that, signing up for Oberlo Chrome extension you get a few more things like:
Courses on how you can learn to be a dropshipper (if you're one already)
Quick Product Data Scan which helps you discover the products that are popular and generate greater revenue over time.
Dropship products in a few clicks. Plus, it also saves time by offering you auto-updated access to new features.
If you're giving Oberlo Chrome Extension that impressed smirk and wanting to try the extension out. So what are you waiting for? Let's get into the meat and potatoes and install it.
Also Read: What is Oberlo and How Does it Work?
Oberlo Chrome Extension Tutorial for Installation
Alright, here we go with our Oberlo Chrome extension tutorial for installation.
First of all, go ahead and click this link here. Now click 'Add to Chrome.'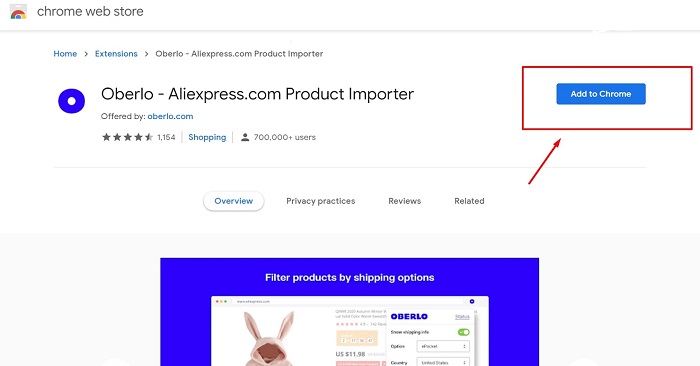 Once you end up installing it, head over to AliExpress and test it out.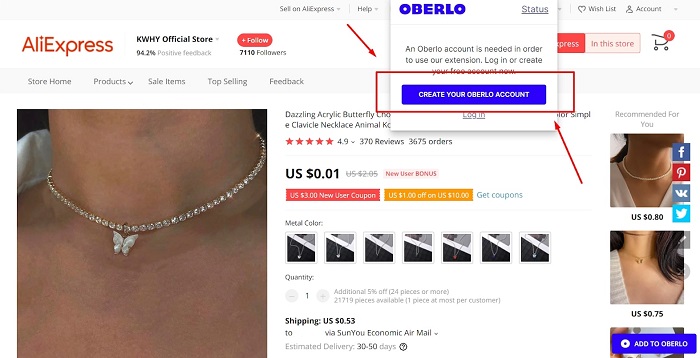 Haha, bummer. Now you have to go and sign up for it. Don't worry, it's worth it.
You will be directed to a page like this: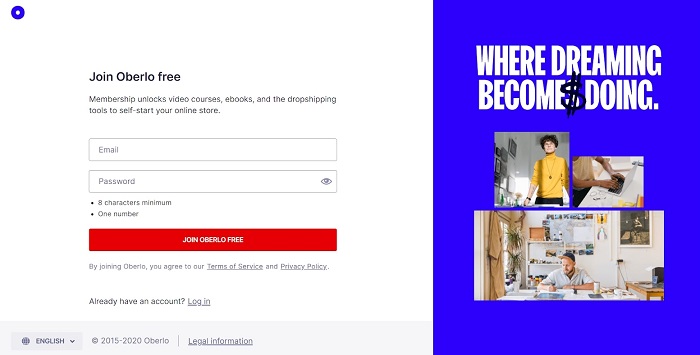 Fill in the mail id and select a good password. '12345678' – won't be good enough! So just take 2 minutes of your valuable time to think of a strong password.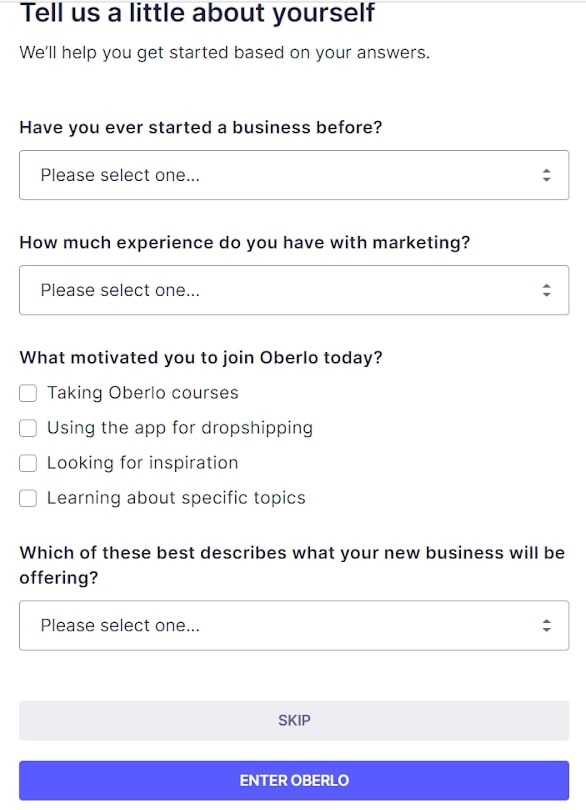 Tadaa! Here's your dashboard: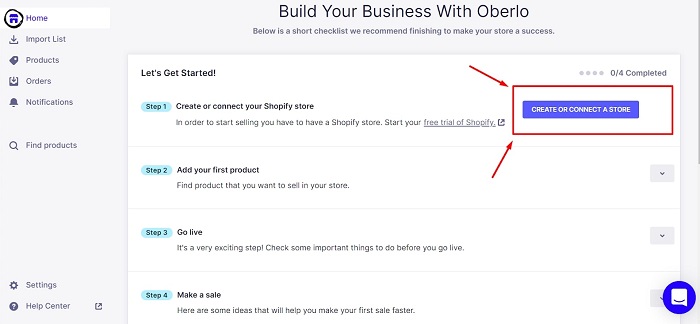 It will ask you to link your Shopify store: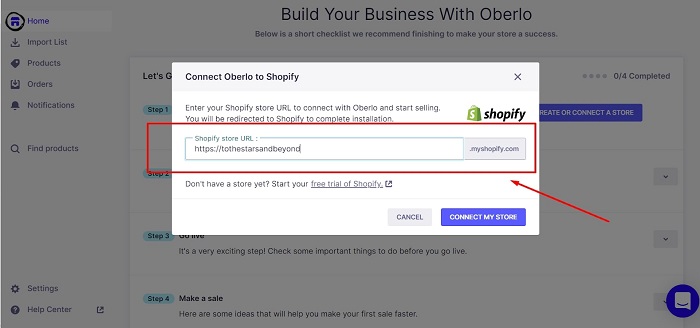 (By the way, no store in that name exists. But, sadly such a good Shopify domain is taken. I've made one to illustrate it for you.)
After selecting the domain of your choice, you will be prompted to your Shopify store's main page: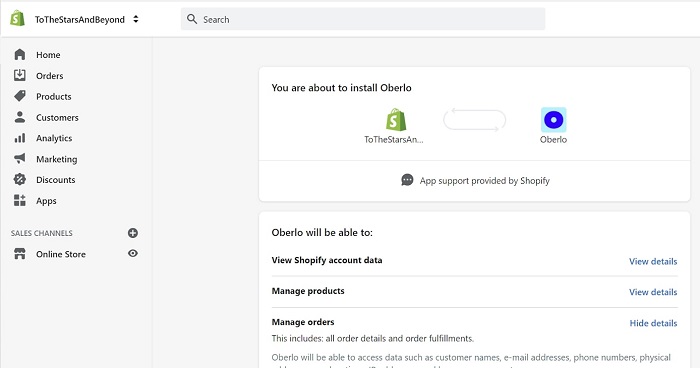 Click on the 'Install app' button.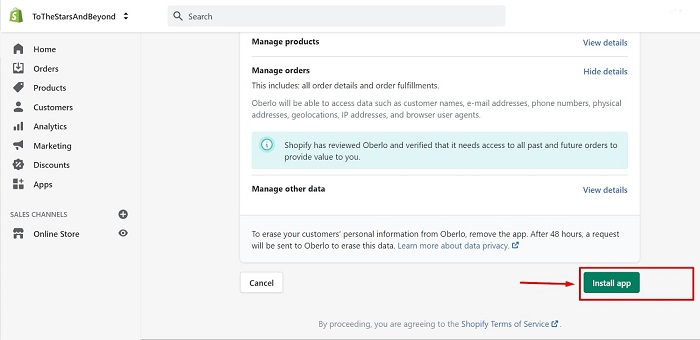 Here comes a few things inside the 'general' tab that you might wanna fill up. If you don't want, you may skip.
Either way…
Let's move to AliExpress and test Oberlo out!
How to Use Oberlo Chrome Extension for Dropshipping?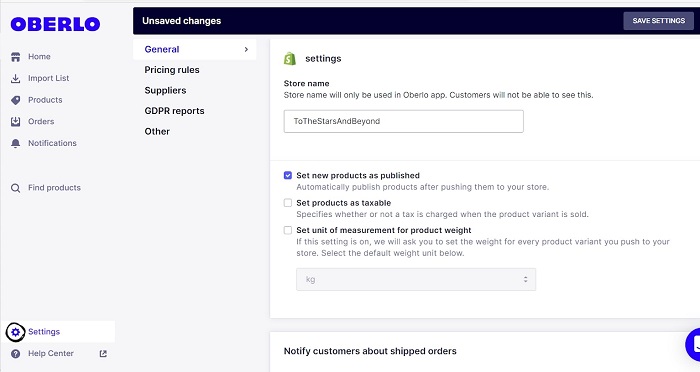 Once you install Oberlo in Shopify, you can click on visit AliExpress store via the app itself.
Click on the 'Add to oberlo' button you see as seen in the image below: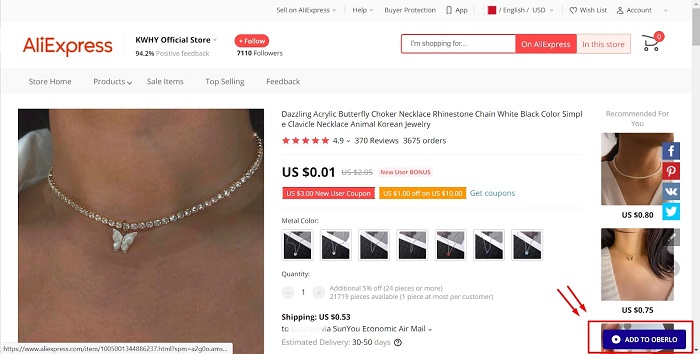 And, there it is!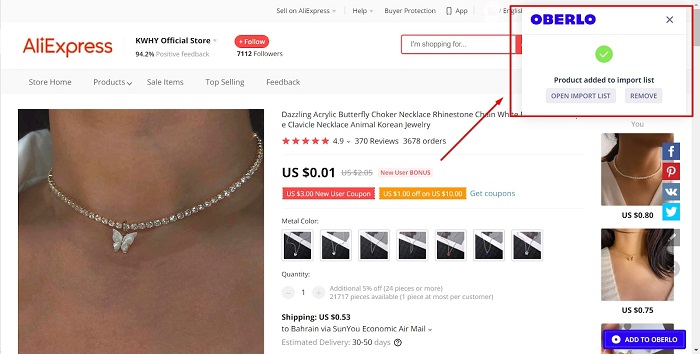 When you click on the Open Import List, you will be redirected back to Oberlo.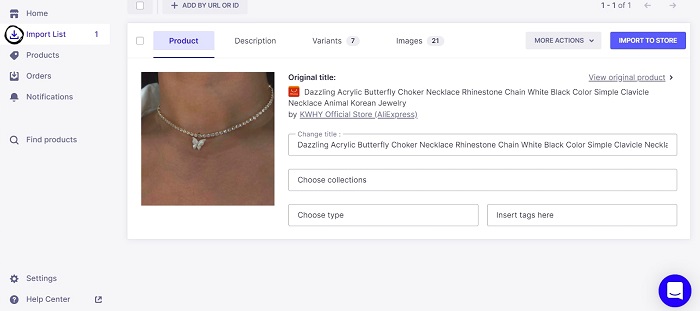 Now click that 'Import to Store' button and see the magic.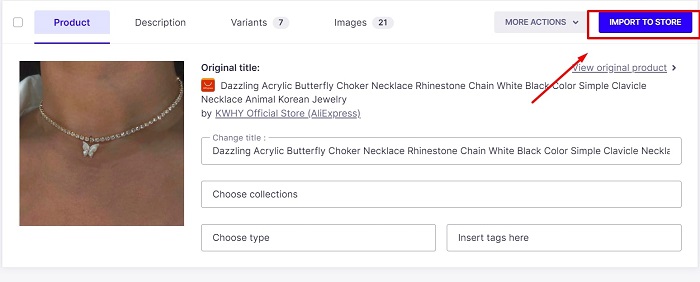 Wait for a while

And here It is…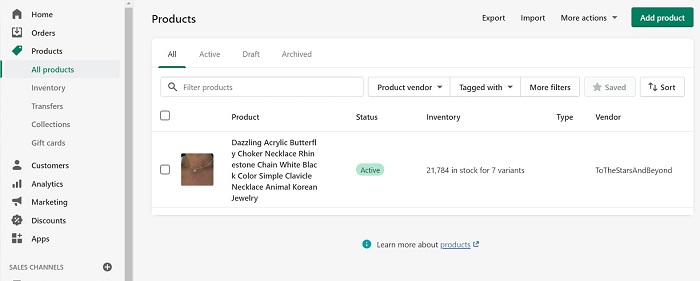 Unbelievably fast and efficient!
Pros and Cons of Oberlo Chrome Extension
Pros or Benefits of Oberlo Chrome Chrome Extension
The importing process is incredibly fast and efficient
The interface is so intuitive, even a 7-year old kid can use Oberlo extension
No unnecessary hassle for registration.
Cons of Oberlo Chrome Extension
Some reviews are not pleasing.

If we weigh the pros and cons, it's not a bad idea to give it a try. Although it didn't work out for a few people, it worked like a charm for some.
How Much Does The Extension Cost?
Ah yes, it's super Expensive… Just Kidding!
If you're a beginner dropshipper and don't want so many features, it comes completely FREE. Just note this, Oberlo chrome extension is a part of the Oberlo platform. If you wanna upgrade your plan, it will be from the Oberlo pricing page.
Here's a broad list of Oberlo's chrome extension pricing: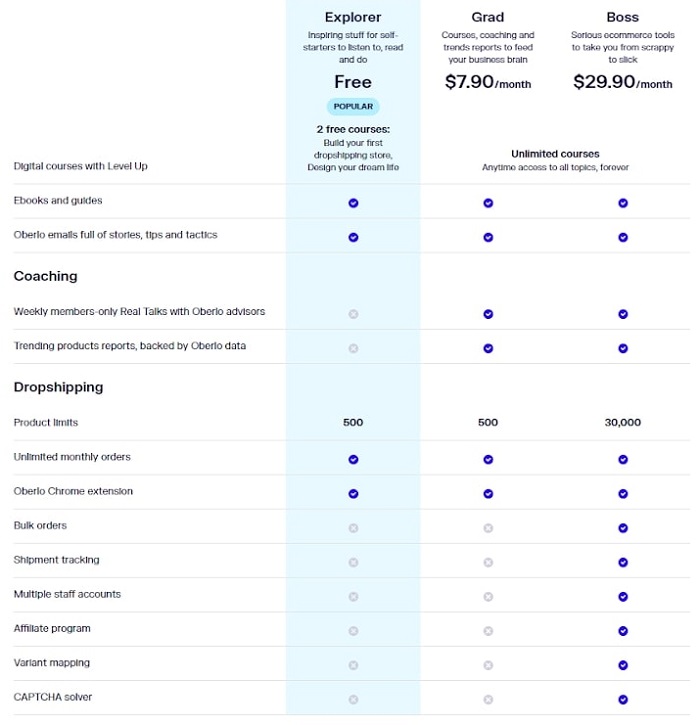 Free Plan Insights
Here's a little info about the FREE version of Oberlo.
Get a limit of 500 products, which in fact is pretty sufficient for a beginner stepping into the world of dropshipping or for someone who wants to try before purchasing the paid version.
A course called 'Design your dream life' comes for free: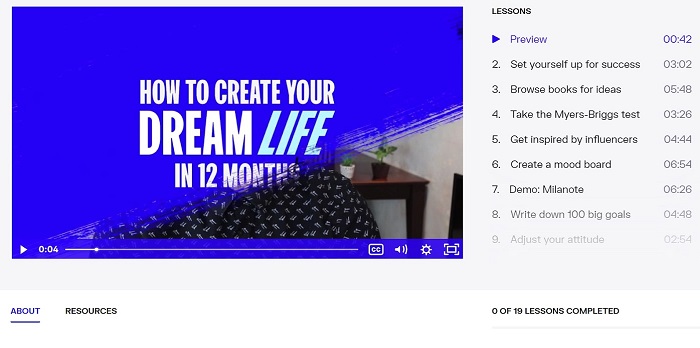 Personally, I think it gives you a little motivational boost and a lot of tips that you can leverage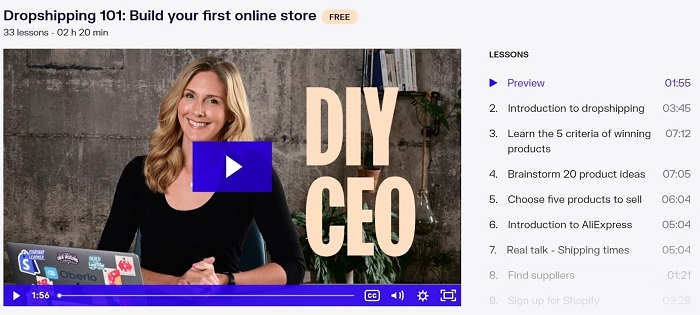 By the way, its free dropshipping course not only teaches you the basics of dropshipping but also some deeper aspects. Here's what you might learn:
Find which products are best for your dropshipping business.
Look for a way to find a trustworthy supplier on AliExpress
How can you build the perfect Shopify store?
How can you leverage Facebook and Instagram ads to drive traffic towards your store?
And much more.
The free version is basically a heavenly retreat for every dropshipping beginner. If you're a solid player in the Dropshipping business industry, the paid version might turn out a miracle for you.
As you can see, there are two paid plans for Oberlo. Choose the one that fits well.

Grad Package Plan Insights
The Grad package is priced at $7.90 per month and offers a range of features like:
Unlimited access to all Oberlo courses on a range of topics, including dropshipping.
Personal 1:1 coaching with Oberlo advisors.
A report on trending products and a detailed analysis of those products.
Boss Package Plan Insights
The BOSS package is priced at $29.90/month and it offers:
Up to 30,000 product limits
Unlimited monthly orders
Bulk ordering is possible
Shipment tracking for your products
Multiple staff account registration
Affiliate program sign up
Protect your store with an additional CAPTCHA solver
Oberlo Chrome Extension Not Working – Let's Troubleshoot
Is your Oberlo Chrome Extension not working right now? Just don't think that you're unlucky. The stuff we do on our computer often messes up multiple things. After all, at the end of the day, it's just a machine that might mess up when one thing affects another.
Don't worry, let me help you out. Just follow me up:
Find and Terminate the Culprit
Have you installed any other chrome extension lately? Okay, let me start over!
Are you fond of installing Chrome extensions?
If you're saying yes to any of the above questions, you might find your problem and here's a way to fix it:
Go to 3 dots on the top right corner and hover over 'More Tools' so that you can get to the 'Extensions' menu.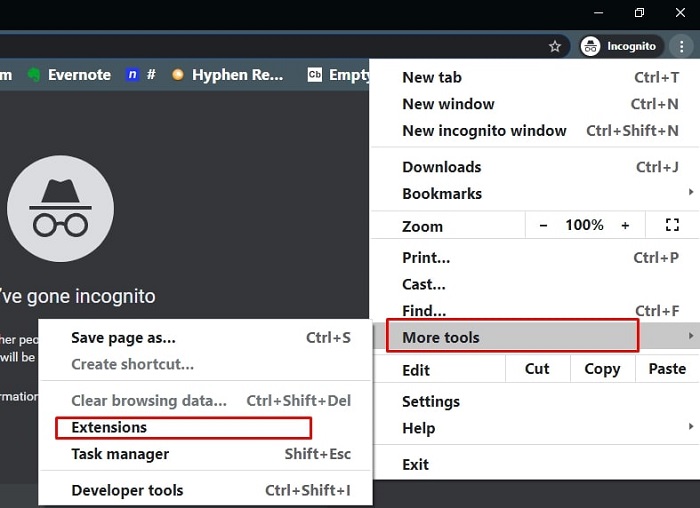 Go to 'Details'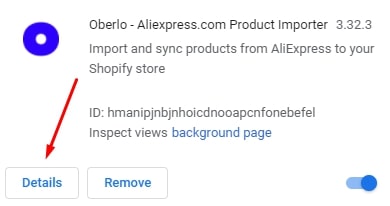 Allow the Oberlo Chrome Extension in incognito.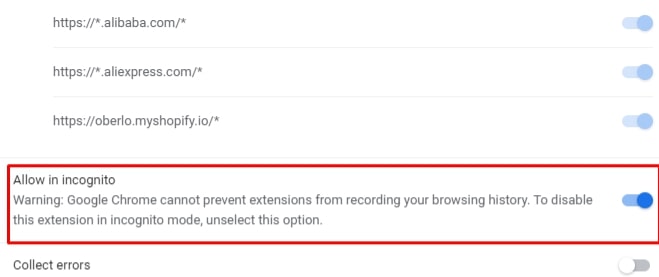 Go incognito and see if the app is working. If it's working, it means one of your Chrome extensions is messing up. To fix that, go for the hit and trial. Disable, enable, test, and see which one is causing the trouble. Once you find the culprit one, you know the drill 🙂
Clear the Browser Cache & Cookies and Reinstall the Extension
On a daily basis, we do a lot of different things on our browser. God knows what goes wrong when. So think of this whole scenario like this – Cache and cookies store the data of your doings. If you clear these, you might see your Oberlo Chrome extension working again.
Here's how you can pull this job off:
Install Clean All extension

Check Cache, Cookies, & History, and hit that big blue 'Clear' button.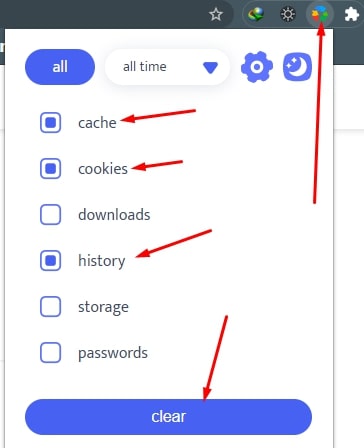 Time to try whether the Oberlo Chrome Extension is working or not.
Last Resort for Troubleshooting Oberlo Chrome Extension
If the above tips are not working for you, the only thing that is gonna help you is customer support.
Here's their email: [email protected] (reach out to them)
Apart from this, you can leave a review on their app section, explaining your problem.
In case you're crazy like me, you can try this one out on Twitter: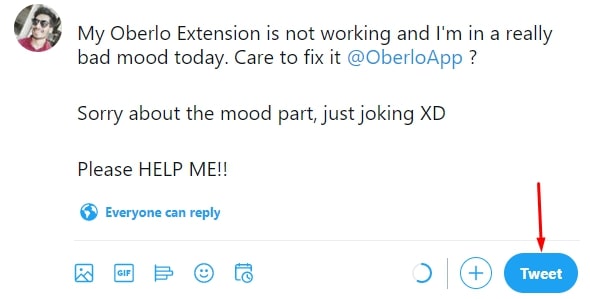 Some FAQ Questions About Oberlo Chrome Extension
Q: Is Oberlo Chrome Extension Free?
Yes, it's free and 700K people are already using it without paying a buck. However, you won't get all the functions for free. If you're a person who loves abundance, you have to either pay for Grad or Boss plan.
Q: How Do I Get the Oberlo Chrome Extension?
Either go to Chrome store and search 'Oberlo' or you can try the easy way, just click here to install the app.
Q: Is it Possible to Order in Bulk Using Oberlo Chrome Extension?
Of course, it is… but only with a Grad or Boss plan.
Q: Does Oberlo Extension Works on All Browsers?
Officially, Oberlo works great only on Google Chrome browser. And even if you manage to find a cracked Oberlo extension for other browsers like Safari, Firefox, or Opera, it won't be worth it.
Is Oberlo Chrome Extension Worth Trying?
Oberlo comes with a host of offers that allows you to achieve innumerable features that makes it easy for you to elevate your dropshipping business on Shopify.
It seamlessly integrates with AliExpress and offers you a free course on enhancing your dropshipping business.
In my opinion, Oberlo is something that would increase your productivity and save up a lot of time. So it definitely worth it.