Shopify vs Squarespace – which one is better and why? Is that what you have been trying to know? Okay, I get it.
Picking a suitable eCommerce platform is a tough nut to crack. From reading reviews to trying the free trial – you have to go through a bunch of things, isn't so?
To ease up your pain, I've written a full-fledged Shopify vs Squarespace comparison. So let's just get started!
Shopify vs Squarespace – Which is More Powerful?
Shopify Overview
It's a Canada-based company that makes it possible to set up an eCommerce store with no hassle. From tools to guides – there's everything you need to start an online store of your own.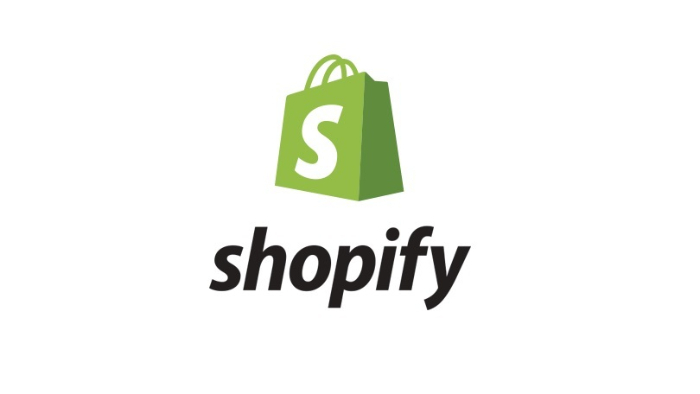 Let's just look at the key features of Shopify.
Super Easy Customized Website
Building a fully customized website has become easier with Shopify. Probably, that's why most entrepreneurs prefer Shopify over other similar platforms. With its drag and drop feature, even a super non-techy grandma can build a store.
Product Inventory and Customer Data
Another great feature of Shopify is its ability to manage product inventory and customer data. Besides, its inventory tracking application alerts you about the stock details and when you should order products.
24 X 7 Customer Support
Whether you're a pro or beginner in building the website, you will need support at some point in website creation.
For 24 X 7 X 365 customer support, Shopify has a competitive edge over other eCommerce platforms. And guess what? It doesn't matter whether you're on the basic plan or the advanced one, support would be responsive in every case.

Squarespace Overview
Squarespace is a website builder which is made for creative entrepreneurs like you.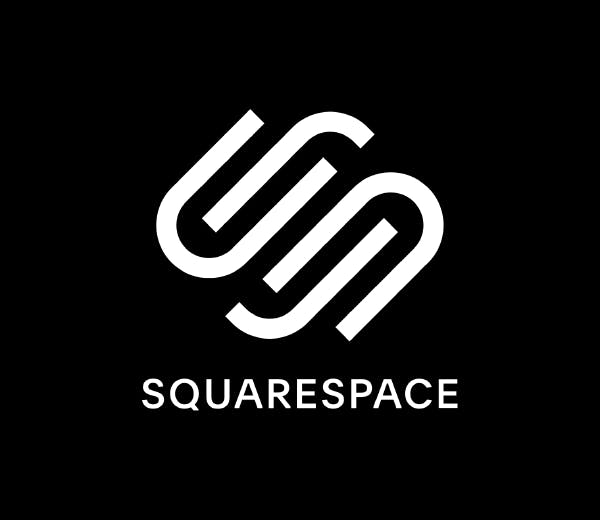 Without having any prior web development experience, you can create a unique website in no time, especially when there are some super interesting site-building tools. 
Let us have a look at some of the key features of Squarespace:
Site Building Tools
Squarespace offers a wide range of site building tools like:
Full-screen editing
Markdown mode
Automatically responsive designs
Custom editor
Automatic image scaling
Automatic text wrapping
Video, gallery, product, menu, summary, code, and button blocks
Extensions
The extensions in Squarespace gives you the ability to manage all the requirements in an eCommerce platform.
Financial Extensions: Manage accounts, reconcile sales transactions, and streamline bookkeeping
Inventory-Product Extension: Take care of inventory and stock levels
Marketing-Sales Extensions: Observe and handle selling channels and the promotion of products seamlessly
Shipping-Fulfillment Extensions: Ship products efficiently
Squarespace Scheduling
With Squarespace Scheduling, you can select plans for each team member on multiple calendars, even when they're from different locations.
It can also sync the calendar with Google and Office 365. Besides this, there's custom payment settings and automatic email reminders that are parts of Squarespace Scheduling. Besides, it also shares customized confirmation and email follow-ups, isn't all of this impressive?

Shopify vs Squarespace Comparison
Depending upon our requirements, both these platforms can be termed as the best eCommerce platforms. To judge in a better way with more aspects, let's see the benefits and pricing of both.
Benefits of Shopify
Easy to Set up
When it comes to hosting and setting up an eCommerce store, Shopify is one of the greatest platforms. To start something new on Shopify, you don't need to be a tech-geek as it has its own user-friendly admin interface.
Marketing Tools and Easy Payment
Shopify offers a wide range of advanced marketing tools, which offer versatile SEO features. For targeting and keeping customers engaged with Shopify, it offers custom gift cards with discount coupons.
Do you know Shopify allows you to set up a stripe payment option without additional costs?
Excellent Speed
Even though being globally hosted, Shopify gives an excellent loading speed because it has a reliable infrastructure with optimized software.
Apps Integration
Sellers can add extra functions and features to their store as Shopify has amazing abilities to integrate. And yes, integration is another reason why people love Shopify so much for their eCommerce business. With Shopify, you can never feel like lacking any feature because there are a bunch of apps to pull off specific jobs.
Security and Reliability
In any other eCommerce platform, you have to deal with customer's confidential and financial information yourself, but with Shopify, that's not the case because its host solution takes care of security and provides full maintenance.

Benefits of Squarespace
Designs of the Website
Squarespace adds elegance to your website. One can start building a website choosing a suitable built-in template from Squarespace. Once you do so, the infinite direction and drag-drop tools of Squarespace will allow you to build an outstanding website.
Excellent Blogging Feature
Squarespace offers excellent and attractive blogging features like Multi-Author functionality, the ability to schedule posts, AMP support, and rich commenting.
For those who seek to have the blog as a central element of a website, Squarespace is the best eCommerce platform for it.
Terrific Customer Service
Customer support of Squarespace is available 24 X 7. Not only this, experts sitting out there are highly trained and know their thing. So if you reach out to them, you may get a solution in less than 10 minutes.
Simple to Use
No pre-installment or updates are required for Squarespace as templates are easily available that you can customize in accordance with the needs of your business.

Shopify Advantages Over Squarespace
Building an Online Store
The heritage of Shopify as an online store building solution is the main reason why it trumps in the Shopify vs Squarespace competition.
A few key features of Shopify are not yet available on Squarespace. For example, it offers the ability to take payments in several currencies, extensive dropshipping choices, and integration with so many third-party apps.
Abandoned Cart Saving
Abandoned cart saving is the main feature that lets users automatically email individuals who leave the store during a purchase.
Such a facility increases the interest of a user to buy it. What I like the most about Shopify is – all plans of Shopify include the abandoned cart saver function at such pricing, which is lower than Squarespace.
Marketing Features
There are many marketing tools in Shopify. These tools assist users in growing their online store better than users of Squarespace.
For example, users of Shopify can access the built-in email marketing tools and many marketing apps. As compared to Squarespace, Shopify has superior SEO features.
If you wish to succeed in marketing, then Shopify is the go-to solution for your business.
Shopify App Store
Shopify provides the best collection of apps. Once you head over to the Shopify app marketplace, you will realize how lucky you are. From easy navigation to getting everything you need to put on your Shopify store is something that would leave you surprised.
Squarespace Advantages Over Shopify
Building A Content-Driven Website
In the comfort game of Shopify vs Squarespace, the latter one has an upper hand because is because every user of Squarespace is happy about an easy way to build a content-driven website.
Squarespace has the best templates, intuitive and easy-to-use CMS, superb photo editing, displaying tools, and strong blogging features.
Shopify is not designed to build a content-driven website. If you like to build a professional-looking website almost immediately, you can go ahead with Squarespace or something better like WordPress.
Here I've done a comparison of Shopify vs WordPress, in case you wanna know what gives WordPress an edge over Squarespace.
Template Design And Customizability
The template design and customizable elements in the Squarespace are just perfect. With its hassle-free method to build professional-looking and high-quality websites, you can fulfill your wish of having a professional eCommerce website real quick.
Shopify has only ten free and 50+ paid templates. However, some templates are not that attractive.
Affordability
Squarespace is more affordable than Shopify as the cheapest personal plan of the Squarespace is available for just $16 per month.
Great Analytics System
Squarespace has a good analytics system for the non-eCommerce specific builder. If you don't require eCommerce-related things associated with the analytics system, you can use Squarespace rather than Shopify.
Page Editors
Squarespace has the visual and user-friendly nature of the drag-and-drop page editor. You can quite easily drag content blocks and drop them into any column & row.
You can use different content blocks for creating the appropriate forms, buttons, restaurant menus, photo galleries, charts, and audio players.
However, Shopify doesn't include all such templates and niches to build a website in.
Shopify vs Squarespace Pricing Comparison!
How Much Does Shopify Cost?

All the 3 plans in Shopify have:
Online store with unlimited products
Sales channels with 24 X 7 support
Manual order creation
Discount codes
Free SSL certificates
Abandoned cart recovery
Gift cards
The difference is they provide 2, 5, and 15 staff accounts. At the same time, the Advanced Shopify plan offers professional reports, advanced report builder, and 3rd party calculated shipping rates as well.

How Much Does Squarespace Cost?

All the plans include
SSL security
Unlimited Bandwidth
SEO features
Templates
Basic website metrics
24 X 7 support and much more!
The Advanced Commerce plan of Squarespace includes abandoned cart recovery, subscriptions selling, advanced discounts, and commerce APIs along with the above set of features.
In terms of pricing, Squarespace is somewhat cheaper than Shopify. But, in terms of the value of money, Shopify is the best eCommerce platform amongst the two.
Now let's have a look at the setup processes of these 2 so that you can get the right insight.

Shopify vs Squarespace – Let's Set Them Up!
How to Setup A Shopify Store As A Beginner
Sign up on Shopify and Get Free 14-Day Free Trial
Visit the Shopify website and click 'Start Free Trial' and go with the '14 day free trial.'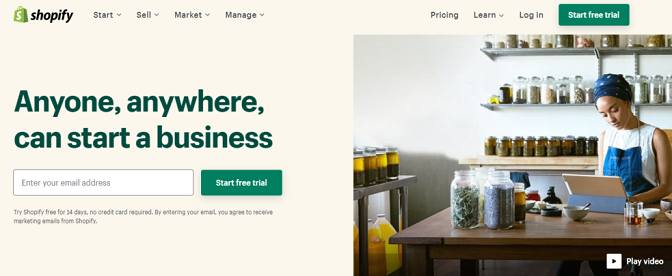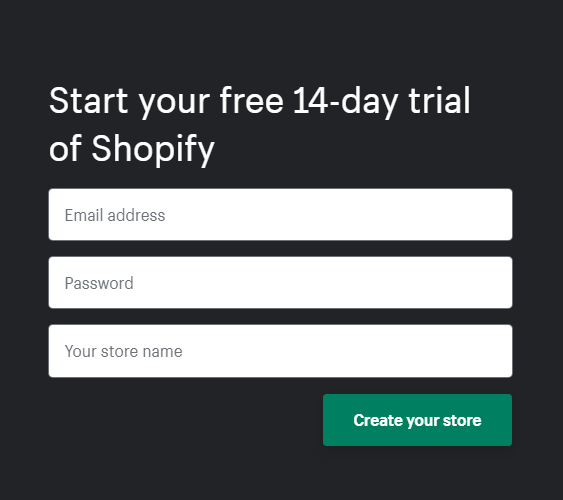 Add Products, Customized Theme and Domain
Visit your online store and select a theme like this -> Themes and click 'Visit Theme Store.'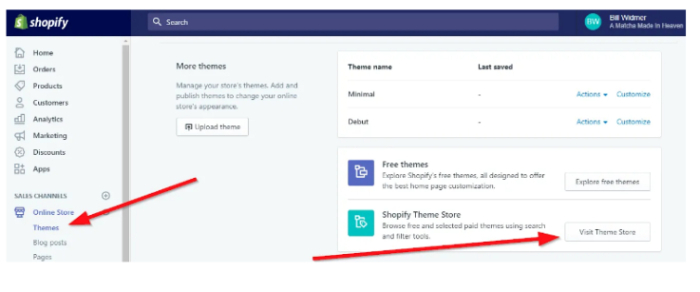 Once you select it, you can find a blue button with the name 'Customize.' Click it and customize the theme according to your store's needs.

Time to Optimize the Store
By clicking the 'Setting' menu, you will be able to add your store details, domain, and payment provider settings.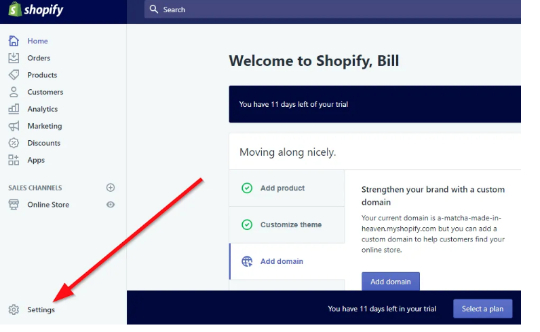 Once you're done, click the 'Complete Account Setup' blue button, which can be seen at the right bottom corner.

Adding Essential Pages
To add pages on your store, you need to click 'Add Page' from the drop-down menu, which will be seen under the 'Template' section.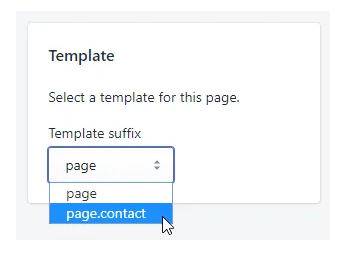 Adding Store Products
Now it's time to add products to your online store. Visit the 'Product' menu and select the 'Add Product' option. Add your product images and details here.

Choose A Price Plan
Pick a suitable plan for your store and hit the publish button.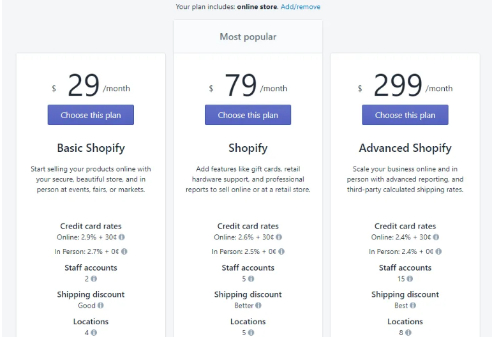 That's it, you're done with setting up Shopify, now hold it right there… preview your website, before hitting the publish button.
Setting Up Squarespace for eCommerce
Get Started
Sign up with Squarespace either with pricing plans or with a 14-day free trial. However, you don't need to give any details.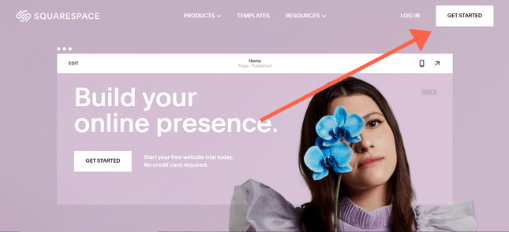 Choose A Template
Once you sign-in, you will be asked to pick a template for your site, so pick a suitable one for your website.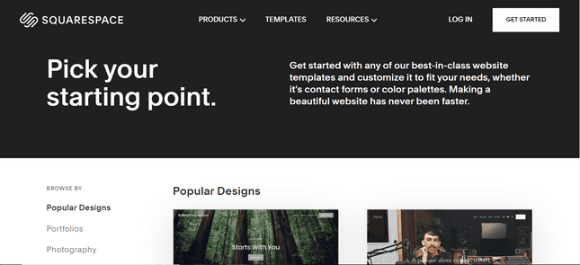 Create A Login
You will be prompted to give your email address or use your Google account details to log in. No choice, you have to do it, haha!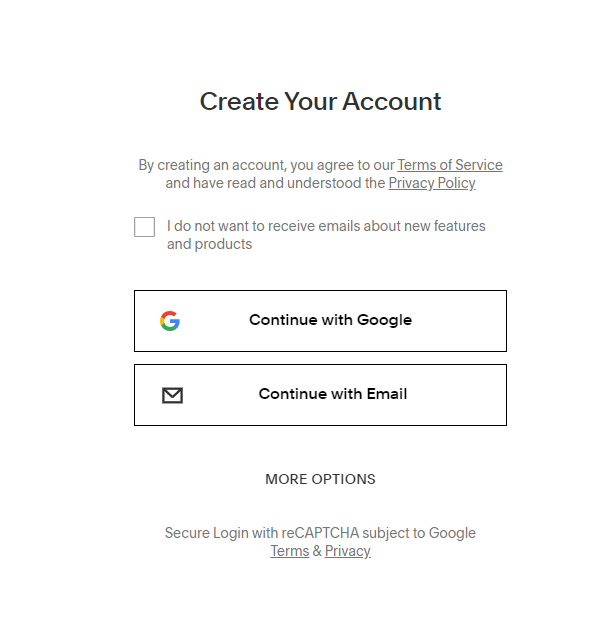 Add and Remove Pages
Don't forget to manage your site pages well.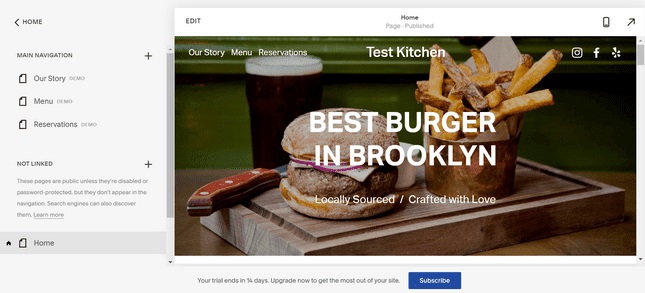 Visit the page menu where you can find an option to add or remove pages, create sub-menus, and other important things.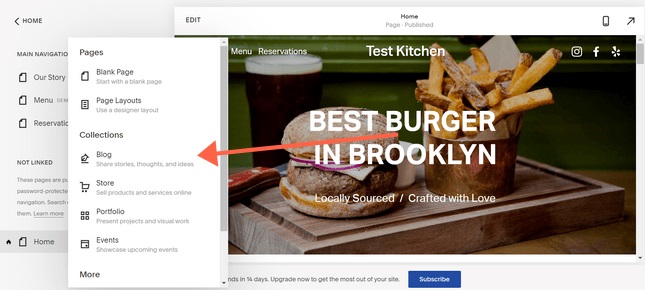 Edit Pages
Once you're done with the pages, you can rearrange the page sections by clicking the 'Edit' option which is in the top left-hand corner.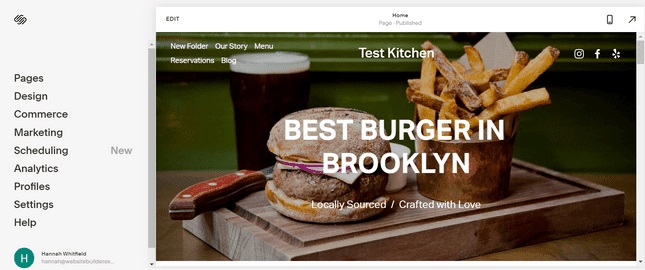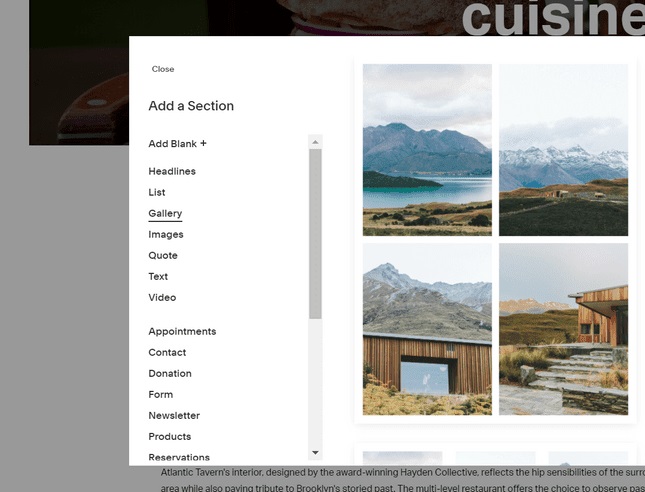 Adjust Design & Branding
By selecting the 'Design' option from the main menu, you can adjust the layout of your site pages.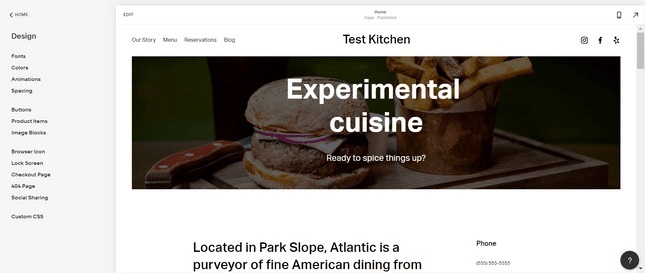 Add Site Information And Configure Key Settings
Provide your business information and other key settings on your website, visiting the 'Setting' sections under the main menu.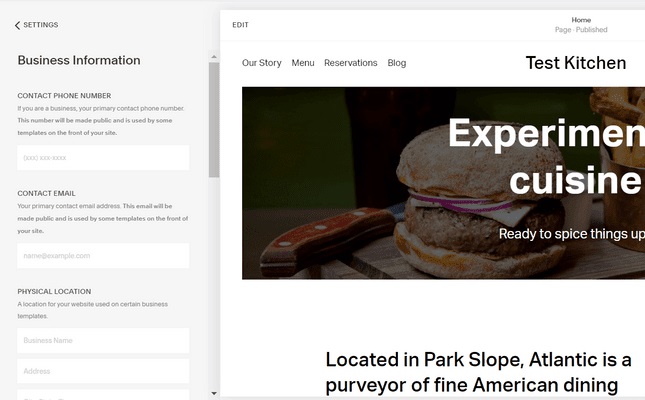 Add Marketing Tools & Ecommerce Features
If you opt for the 'Business' plan, you will be able to add marketing tools & eCommerce features that come right under the 'Marketing' and 'Commerce' menus.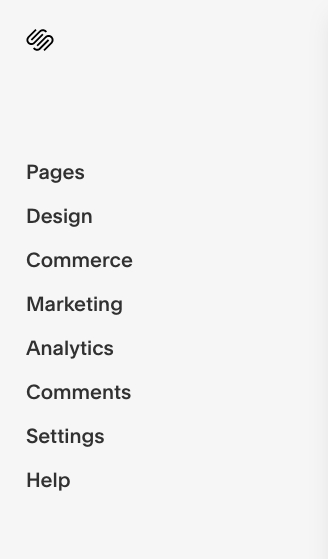 That's it! you're done with setting up Squarespace, you can preview and publish your site.
Shopify vs Squarespace – Which One is Better?
Now that we're looking for something that fits well for an eCommerce store, Shopify clearly has an upper hand because most of your competitors are or will be using the same.
And personally, I've never been a fan of Squarespace, especially when it comes to eCommerce.