Hundreds of apps are available on a Shopify app store. However, Loox Shopify app is among the most important ones because it's for adding reviews on product pages.
Reviews are one of the most important sections in an e-store. After all, buyers not only look at the product photos, they also love to keep a check on other people's miseries and moments, haha!
At times, buyers don't even read the product description. Instead, they scroll down directly to the review section to read the product feedback.
So if you can capture your customers' happiness in the form of reviews, you can skyrocket your revenue and build a good rapport. Let me tell you how easy it is to do so!
How to Use Loox Reviews in Your Shopify E-Store
Loox offers numerous ways to collect and display reviews on your e-store. Let's have a look at some of them.
Collect Emails from Your Buyers Using Loox Shopify App
Sending email requests and reminders to buyers can be a great start to collect reviews of the products. You can simply do this by clicking on the 'Setting' tab which is available right beside the 'dashboard' section. Under settings, head over to the 'collect reviews.'
Hence proved, there are many methods to collect reviews which we're gonna figure out real soon.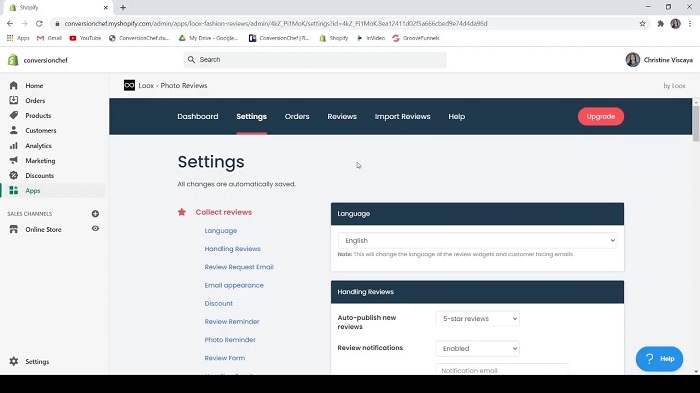 Schedule Emails to Request Reviews from the Buyers?
Set the time you want your buyers to get review requests and optimize them testing consistently. To find this option, you can go under 'Collect Reviews,' there you will find the "Review Request Email."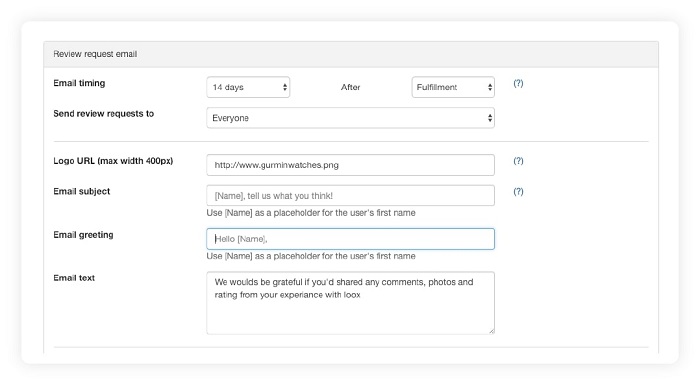 Upload Reviews from a Source to Your Shopify Store with Loox Shopify App?
Once you receive customer reviews, you can import them to your product pages. You can upload a CSV in the app or use the Loox review import AliExpress option to do so.
Put Reminders to Work in the Loox Shopify App?
Make use of reminders and remind your buyers after every 7 days.

Display Reviews On the Product Page of Shopify App Store
To grab immediate attention, you can display reviews in the form of galleries on the product page. More importantly, you can select only good reviews.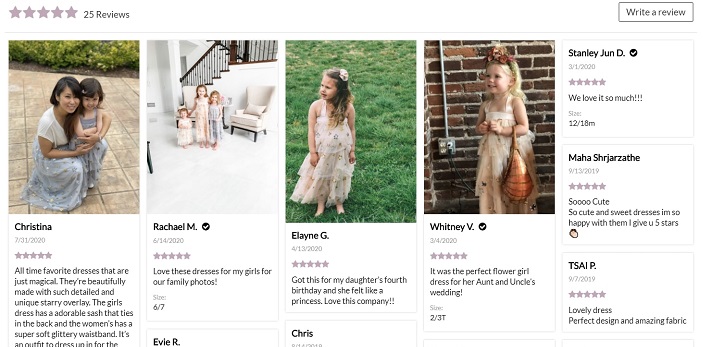 Add Loox Sidebar to Every Product Page
The Loox sidebar is an easy way to display reviews and gain customer attention & trust. In addition to this, you can also use a review photo gallery which opens up when a customer clicks on the floating button.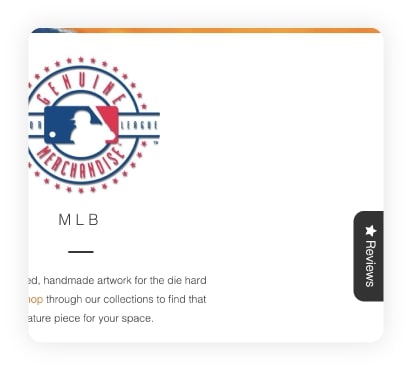 Set up A Review Carousel for Your Homepage with Loox Shopify App
Loox has made it easy to set a carousel at the homepage of your Shopify store for different products. In order to do this, head over to the Shopify theme section.
Click on Customize -> Add Section -> Reviews – Carousel -> Loox Widget -> Save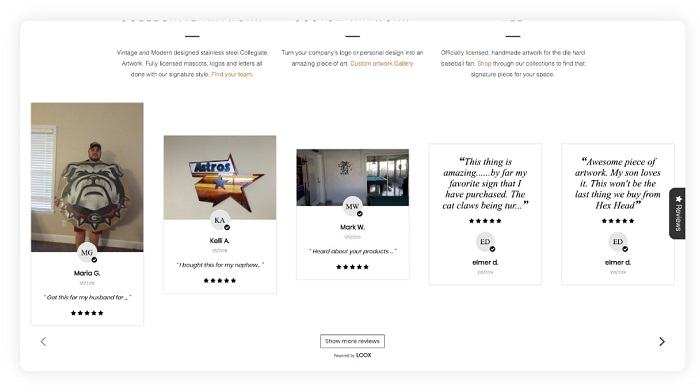 Features of Loox Shopify App
Collect Reviews on Auto-Pilot
Reach your customers via email, push notifications, and Facebook for getting more reviews
Send messages to your past buyers so that they can know there's a thing like reviewing a product
Import already existing reviews as CSV & AliExpress reviews via Loox reviews chrome extension to your Shopify e-store
Schedule the timings for your review messages so that your customers can get them at the right time.
Communicate with Your Buyers
Reply to customer reviews in public or private and make your buyers feel valuable
Customize the questions you might want to ask your customers for a particular product
Loox offers 17 languages for better communication
Increase Your Overall Following with Loox
Reviews are an essential factor of SEO as Google likes stores with reviews
Loox also gives you the option to display ratings so that your product page has the chance to get in google rich snippets
Share amazing reviews on any social media platform and increase your customer base
Improve Retention Rate & Increase Your Revenue Over Time
Send discount coupons to customers who give a positive review
Reward loyalty points to customers by integrating third-party apps
Integrations of Loox Shopify App
Integrations are a great way to explore new apps and features that make your e-store look seamless. Loox Shopify app has numerous integrations that you can use. Here are some of the top ones:
Integrate your Shopify e-store with Google shopping to display user-generated images of your product on the Google shopping search engine
Integrate your Shopify store with Facebook tabs to show great reviews and images on your Facebook business page
Integrate Klaviyo with Loox to send emails automatically depending on the review given by the customer
Reward your happy customers with smile.io points after review submissions
Send push notifications integrating with PushOwl and Loox
How Much Does Loox Shopify App Cost?
Currently, Loox is offering 4 plans. Get a 14-day free trial to get used to the platform first. After that, you will be billed monthly depending on the plan you choose.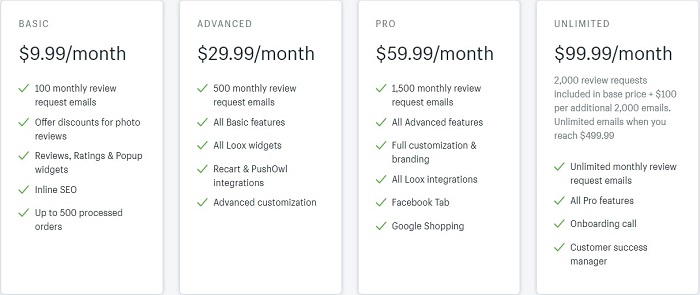 Pros & Cons of Loox Shopify App
Pros
Provides a high degree of automation
Has a unique feature for giving a discount to those customers who review nicely
Several integrations to make your store look seamless and optimized
Cons
Have to buy the pro plan for unleashing all its features
Is Loox Shopify App Worth It?
Reviews of products represent miseries and moments. I myself read all reviews before hitting the 'buy now' button.
Having a powerful app for collecting great reviews from the buyers and displaying them beautifully on your Shopify store is as important as decorating your home on an occasion.
Most importantly, they will turn into long-term and recurring buyers once you gain enough trust. What could be the better way to earn trust than reviews, right?
Loox Shopify app is among the best review apps I've come across so far in the last 4 years. So you can try it out without any hesitation. In case you're not sure, you can try other Loox app alternatives as well.