Are you searching for eCommerce jobs to have a stable income?
Yeah, I understand because I've been there and done that. I bet most of you dream of starting your own eCommerce business but just want that startup money.
Let me tell you a truth: Starting a business is tough, especially in COVID situations.
So if you're constantly reading those dropshipping blogs and watching the so-called 'dropshipping gurus and tell you it's easy to start a 6-figure business in no time, you've been misled for their profit.
First of all, you need capital to risk. To arrange that, you need to look for eCommerce jobs, which I believe you're looking for.
So without any further ado, let me help you find one!
But before we find our sources, let me tell you what change an eCommerce job can bring to your life. 
3 Major Benefits of An eCommerce Job
There are many benefits for having an eCommerce job, here are a few you would like to see: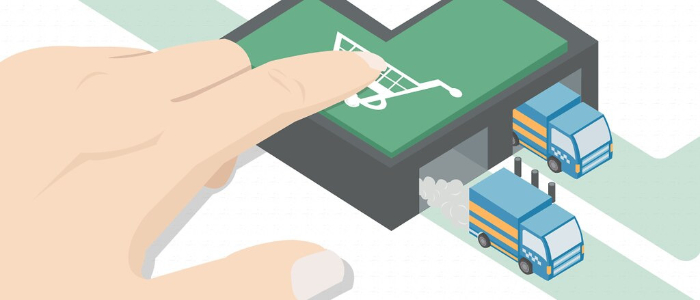 New and Expanding Market
Because of the pandemic, a lot of people changed the way they shop. Even older ones are now shopping online to purchase products as it's easy and time-saving.
Those habits are likely to remain intact, even after the lockdowns.
This has led experts to predict that the market is likely to grow even more in the next decade and remain a stable sector to work in.
Flex Your Creative Muscles
Are you a creative person and not a geeky one, just like me? If yes, the eCommerce sector is meant for you. There are numerous jobs that require creativity more than technicality. So, even if you don't have a master's degree but can think out of the box, many companies will offer you a job with open arms 🙂
Understanding of Customer Psychology Gets Better
Most eCommerce jobs are about selling products online, you grow your store, and people come to your store to buy stuff they need, right?
So, this means your store should be customer-centric and user-friendly. To do so, you have to learn how customers reach different aspects of your store or the store you're working for.
This exposes you to the world of customer psychology – an essential and top-notch skill to have.
10 Whooping eCommerce Jobs You Wanna Know About
Let's Start with Entry Level eCommerce Jobs
There are plenty of different jobs in the eCommerce space. If you're new to the market and don't have plenty of experience, my first 5 choices for you would be:
Customer Service Representative
It's one of the most fundamental jobs in eCommerce. As a customer service representative, you will have plenty of responsibilities. They vary from assisting clients with purchases and issues to dealing with inbound sales, depending on the company you work for.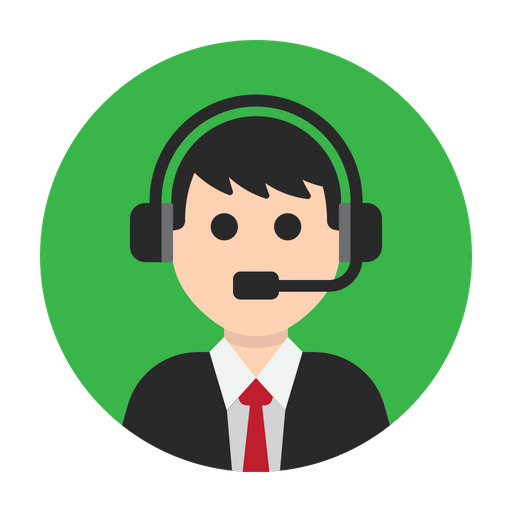 One of the biggest benefits of this job is the ability to interact directly with clients. Talking to them about the issues they're facing or what they are unhappy about, you can learn the ins and outs of the eCommerce business.
However, this job also has one major disadvantage – you're under constant pressure.
As a customer service representative, you're always on the phone or responding to emails, and you are not dealing with nice and friendly people most of the time. Usually, if people contact you, they will be angry and annoyed, but you have to find a way to converse with them in a friendly manner.
That's why this job is not meant for everyone and freshers tend to stay away from it.
This eCommerce job in USA can pay you up to 16 dollars an hour.
Marketing Specialist
Marketing specialists have become crucial for most online businesses. The tasks they carry out are usually tracking & analyzing market trends and customer behaviors.
Being a marketing specialist, you have to dive deep into data and propose the best ways to market a specific service or product to potential customers.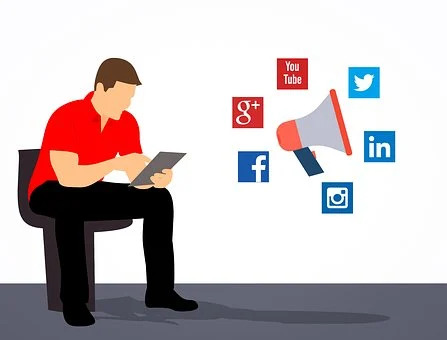 A big upside to this job is – If you're good at analyzing dad and visualizing graphs, you can get on with the job smoothly.
One thing that I feel is not bad but annoying about a marketing specialist job is to be aware of trends.
To know the trends and logic behind what's happening and why, you have to put in long hours studying the market and all other parameters that might affect the market.
The hourly pay for this position ranges between 29 and 34 dollars an hour in the United States.
SEO Content Writer
Getting traffic is the bread and butter of running a successful online business. In order to accomplish that, your page needs to pop-up in Google searches. SEO writers are essential for generating such quality content that ranks.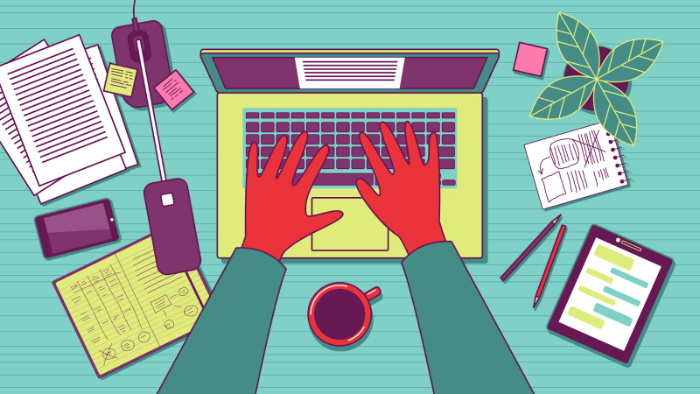 Their job consists of creating content that is optimized for the search engines. Oftentimes, they use different tools to track and analyze the site's performance and identify what needs improvement.
SEO content writing is a great blend of creative and analytical work. However, it can be time-consuming and you need a real skillset to compete.
Writing is a difficult task that usually requires long hours and a laser focus, so many question if the payback is worth the effort. Well, you can get paid anywhere from 14 to 20 dollars an hour for such work in the U.S.
Warehouse Personnel
If you're more old school and enjoy working in the field, this kind of job can offer you a great start. Warehouse personnel is primarily responsible for the logistics behind the online stores.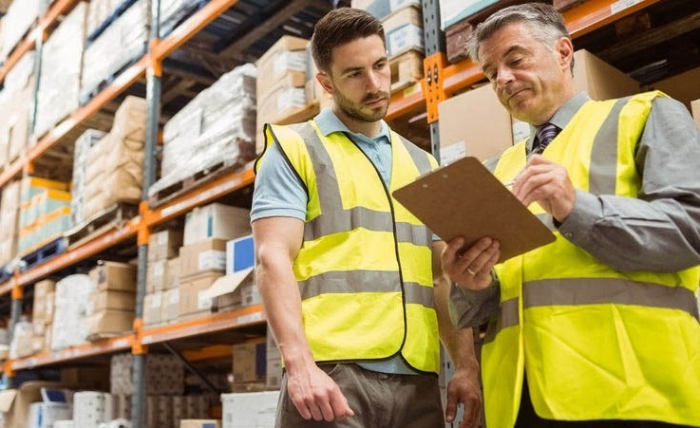 They're the people that prepare and pack orders, manage inventory, and make sure that the business has the right amount of stock at every turn.
The job requires you to have high physical endurance because you will have to put in a number of hours inspecting the shop floor and making sure everything is going as planned.
Another thing I found to be quite scary is the uncertainty of this kind of job is quite high due to changing business models (ex – dropshipping model).
The average pay you can get working in a warehouse is around 16 dollars.
Administrative Assistant
Operating any business requires a lot of administrative work. From scheduling payments to doing accounting and HR work, administrative assistants are the people who have to deal with the paperwork.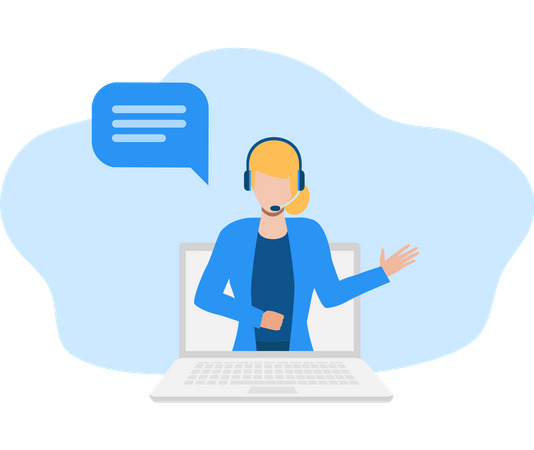 Sometimes, this job can become quite repetitive and even boring. However, if you're a person who enjoys detailed and organized tasks, it might be something great to start with.
In this position, you will be able to earn between 18 and 26 dollars an hour.
Apply for Experienced Level eCommerce Jobs
If you're a person who already has some experience in the space, here are some positions you can apply to take your career to the next level.
eCommerce Software Developer
eCommerce is almost nothing without website and software developers. Ensuring that you have a website or app that runs smoothly and is easy to use for your clients is vital for having a successful online company. This makes developers the essence of eCommerce.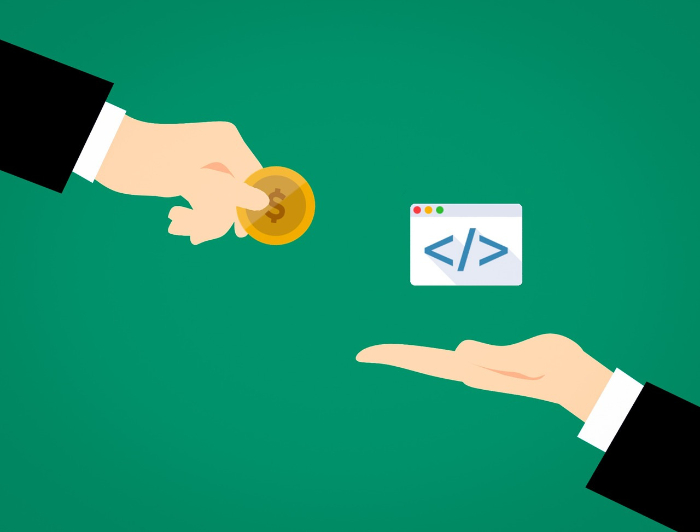 However, it's not all rainbows and sunshine. You have to consider that being a software developer as it requires a lot of specific skills that are tough to learn and master, so you may have to put in a ton of work before getting to a place where you can get paid well for your efforts.
Once you do, the average hourly wages for these positions are some of the highest ones in the industry. My research says, a beginner's salaries start at 29 dollars per hour and experienced developers can go as high up as 61 dollars.
Digital Marketing Manager
If you already have marketing experience and want to move a step further, applying for a marketing managerial position is one good way to go.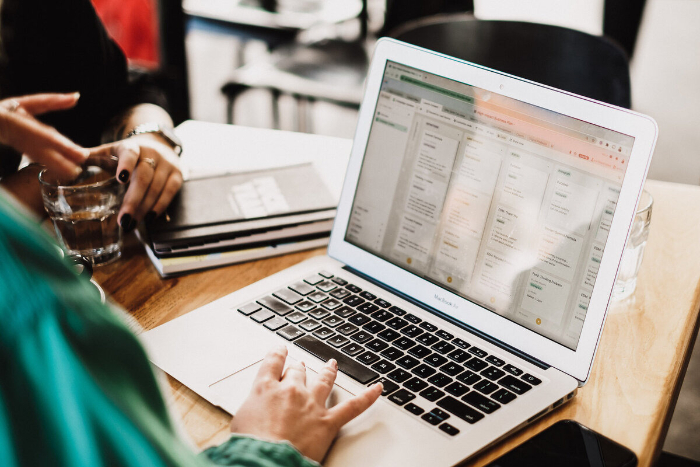 In this position, you will be responsible for the overall marketing strategy of the company. Along with that, you will have to manage different teams of specialists – content creators, graphic designers, and community builders.
It's a challenging job that requires a multitude of skills – people management, marketing expertise, and analytical thinking, so it will be tough to get to that level and quality of work your employer would expect.
In case you would like to challenge your skills and see what else you can achieve via a rough eCommerce job, this one could be a testing ground for you.
The average hourly wage for these managers is anywhere between 15 to 62 dollars.
Supply Chain Manager
As already mentioned, logistics are an integral part of any business and a supply chain is even more important in eCommerce. The supply chain manager is tasked with coordinating a variety of activities within the company.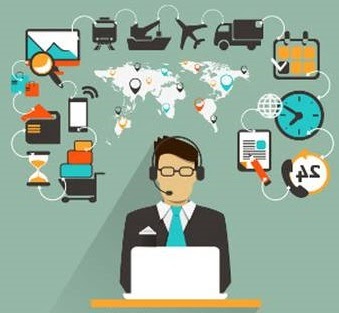 They're tasked with managing supply, inventory, and delivery of products. Besides, they have to manage the warehouse personnel as well.
The position of the supply chain manager is quite dynamic and interesting. The only issue with it is – it's very time-consuming, and you're often on-call or at your desk developing a new strategy.
However, all that hard work and pressure is paid well. On an average, supply chain managers earn between 49 and 69 dollars per hour.
Graphic Designer
All online businesses rely on visuals. The first thing a customer will see on any eCommerce platform is the image. So if the image is all blurred and not at all catchy, no user would mind clicking that cross button on the top right corner.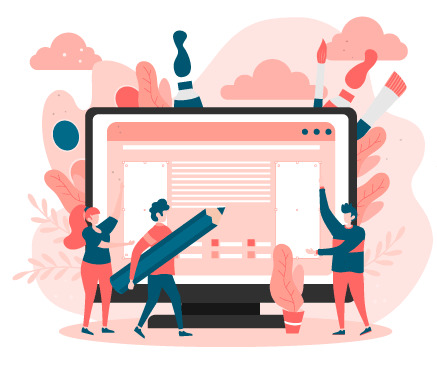 In such situations, the role of the graphic designer comes into play. From product images to designing merchandise and webpages, graphic designers handle all of the visuals needed for a business.
Being a graphic designer means delving into creative work. For some, the graphic designing work is competitive and requires a learning curve. On the other hand, some people are super creative with industry standards tools and get it all without spending much time.
The average hourly wage for graphic designers can vary significantly – from 26 dollars for beginners to 50 dollars or more for experienced specialists.
IT Technician
In eCommerce, everything depends on technology. If a business wants to function, the IT infrastructure has to support all of the company's needs.
IT technicians are the people responsible for creating, maintaining, and updating the business's IT infrastructure. Their tasks vary in difficulty and largely depend on how big the corporation is.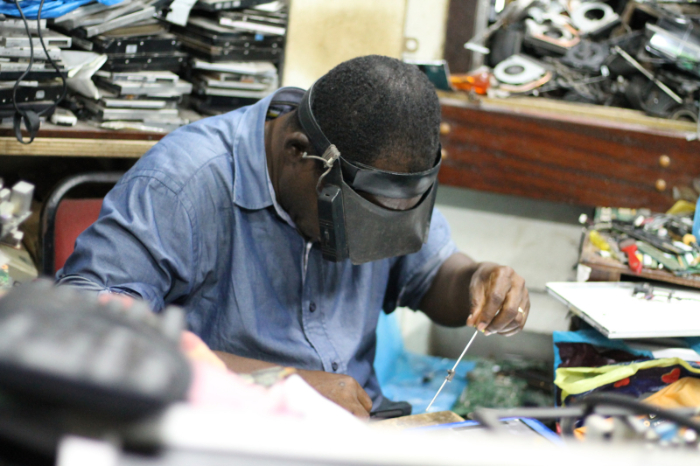 The job can put high pressure on you and would require knowledge in various fields.
In situations where things don't run smoothly – for example, the website isn't working; the company starts to lose money every minute. In that case, the pressure is on the IT technicians so that they can get everything back in order.
Mistakes made by the IT department can be very costly for the business, especially if they impair the normal working process in any way.
On an average, these specialists can earn from 20 to 32 dollars per hour. And if you solve a big problem, you might expect a bonus as well.
Skills You Need to Bag An eCommerce Job
If you wanna get a job in eCommerce, you have to hone your skills. Here are the 4 skills you might wanna learn to have the eCommerce job of your dreams.
Understanding SEO
In the online business sector, getting traffic to the website is vital to your venture's success. It's the building block of generating revenue and ensuring people know your brand.
Understanding SEO is one crucial skill you need to work on as it will significantly increase your chances of landing a job in an eCommerce business.
A Pro Tip: To get beter at SEO, try to learn more about keyword research, metadata, link building, and Google analytics – more importantly, put that learning into practicality! Create a website and practice stuff that you learn.
Analyzing Data
Companies that operate online generate enormous amounts of data as every action on the website is tracked and recorded. This information comes from different sources – Google, Facebook, and other specific software used to track engagement and traffic.
Being able to interpret data correctly is an invaluable skill that will make you an irreplaceable asset to a business.
Learn how to analyze data, how to group it into blocks, and recognize patterns. This will definitely up your resume and increase your chances of getting hired.
Explore Your Creativity
Oftentimes, we think of eCommerce businesses as a boring venture, which is all about working in processes and following procedures. However, being creative is a valuable asset for any business.
Exploring new ideas and diving into the unknown can bring a much-needed perspective to bring growth in an online business.
If you combine your creative thinking with some of the skills, you will become a top-notch candidate for an eCommerce job for sure.
Communication Skills
Even though in most cases, having an eCommerce job means working from home, it doesn't mean you're not working with people.
At the core of every successful company are relationships. You have to be able to work with others, collaborate with them, and build lasting relationships.
Understanding your coworkers and being empathetic are usually undervalued skills but actually matter the most in the eCommerce game.
Where to Find A Suitable eCommerce Job?
There are plenty of places to look for jobs in the eCommerce sector. From traditional recruitment websites to freelance platforms. Here are my top 5 choices for you:
LinkedIn
LinkedIn is the most well-known professional social media platform. Being active on it and building your network can help you learn about new jobs, market trends, and actively recruiting companies.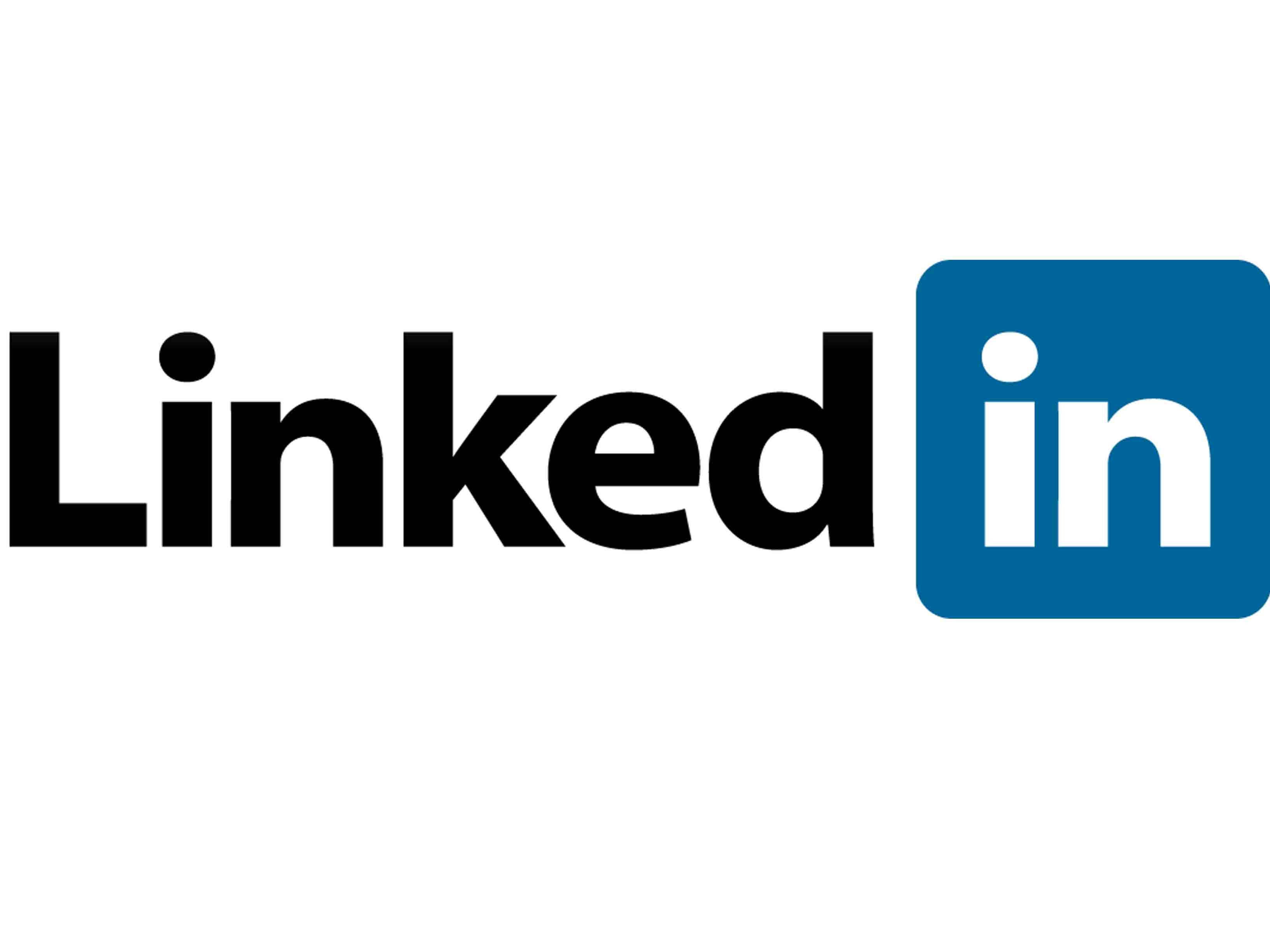 You can use the platform as a job board, where you apply to open positions or use it to connect with recruiters and managers to consider you for any future eCommerce job openings they have.
Upwork
Upwork is the most well-known freelance site in the world. Finding work there is relatively easy – you create a profile, build a portfolio, and then apply for different jobs related to your skillset.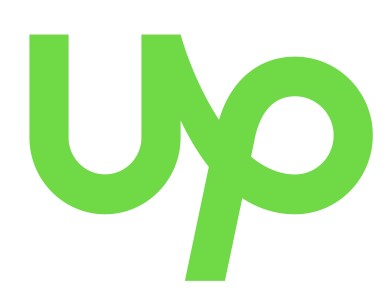 It's great for beginners because you can find work easily and develop yourself while still getting paid.
ZipRecruiter
ZipRecruiter is a job board that you can use to search for open positions. It currently offers more than one million opportunities and it's super easy to navigate.

All you wanna do is upload your biography and the website will suggest jobs that you can apply for. More importantly, you can create alerts for those jobs so that you can always stay up-to-date with the latest postings.
Indeed
Indeed is another job board; however, it has more of an international presence. The website allows you to upload your portfolio and look for jobs, but it also allows recruiters to search for candidates.

In that way, while you are searching for a place to work, others may look to hire you for their company. The platform enables you to find positions where you live and look for eCommerce jobs from home.
Other eCommerce job boards
A quick Google search will show you dozens of eCommerce job boards that are full of positions for which you can apply. Furthermore, all of these platforms are designed to match the jobs as per your skillset and portfolio.
Is Finding & Doing An eCommerce Job Worth It?
Having a job in the eCommerce space is definitely worth it. It's like killing 2 birds with one stone – the job will refine your skills and can give you that startup money.
Being a job person, you can setup a side hustle project. Once you start making money, you can leave the job.
So the process I want you to follow is:
Find a job – work hard and earn
Leave the job when you see the money coming
Work smart and scale it up with the time you have after leaving the job