The 5th Generation Wireless Network (5G) brings impressive data speeds and latency rates.
It aims to reduce latency to 4 milliseconds down from 4G's 30 to 60 milliseconds and enable real-time communication between people and connected devices.
Connected to the evolution of the generation wireless network. 5G Impact on Digital Marketing has become an essential tool for companies and organizations. To reach an audience of potential buyers.
Over time, various methods like emails, SMS, banners, and social media have been used by brands to advertise their products over the internet.
5G Impact on Digital Marketing is an entire domain and has gained major importance in how publicity is done and with the help of 5G. It will reach a higher level of gathering data and transmission of personalized marketing through artificial intelligence.
If you're wondering how then keep reading:
Expansion of Internet of Things (IoT)
Internet of Things (IoT) is a network of electronic devices that are interconnect to exchange information. The main purpose of IoT is to access and operate devices from a distance with minimal or no human intervention.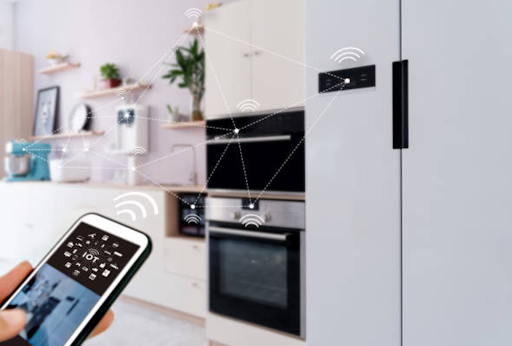 IoT device functionality will see significant improvement on a 5G network.
It is undeniable that 5G will digitalize even more the marketing, narrowing the offline and online world. Various industries will take part in this digitalization as they will have the opportunity to reach the public in different ways and with new devices.
A designed system can access microwaves and wash machines surfaces, turning it interactive. It can also identify what is in the fridge and make suggestions or predictions about what else the consumer might need.
Consumers at the supermarket can upload recipes to an app to get aisle locations for every ingredient.
5G will allow improvement for AI-controlled cars (Artificial Intelligence) and fast-learning virtual assistants.
Improved Personalization & Customization
A relevant and important aspect of digital marketing is the need for a personalized user experience. With IoT and 5G, user data can be collect in real-time to offer a customized experience.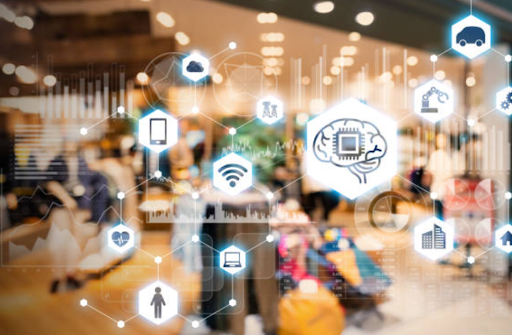 User activity provides this data to marketers. So that they can use it to improve their customer experience and offer relevant services & solutions.
This is a huge step to programmatic advertising and cable TV as the advertising campaign could reach the public with directed and more relevant advertising. And consumers will have a better-personalized experience with brands.
5G encourages real-time connections between customers that feature user-generated content.
Optimization & Increase of Mobile e-commerce
Mobile eCommerce sales have been increasing year after year. Studies projected it to reach $3.56 Trillion in 2022 estimating that mobile will make up 73% of all eCommerce sales.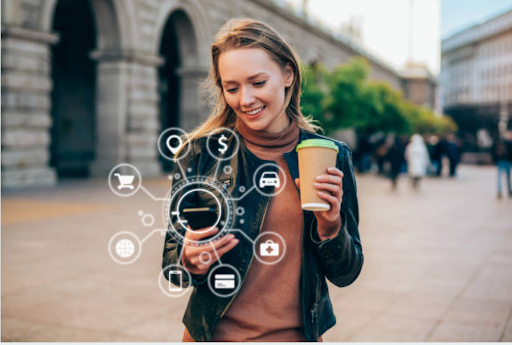 5G will allow mobile devices to be positioned at the center of the digital experience. The network speed may improve the customer experience because zero latency will eliminate buffing.
This means many brands must swap their approach and consider mobile-first marketing, advertising, and eCommerce.
With the proliferation of 5G wireless networks, the customer experience has the opportunity to become far more innovative, interactive, faster, and fun.
Optimization of Video Advertising
As 5G mobile internet speed increases, buffering and page load times will dramatically decrease facilitating the spread and consumption of videos.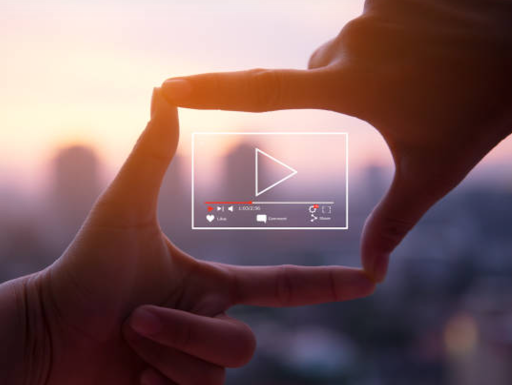 As higher definition video becomes easier to watch on 5G. Consumers will likely be more open to video ads, mainly because they are more engaging than the traditional banners ads.
Optinmonster says video marketers tend to get 66% more qualified leads every year. So in this case, 5G would fasten up the marketing processes.
Augmented & Virtual Reality (AR and VR) May Enhance Customer Experiences
As internet speeds get much faster with 5G, marketing technologists are expecting the introduction of more VR and AR into daily life.
Moving beyond the traditional screens, marketing experts' studies have suggested that brands might experiment with alternative reality ads.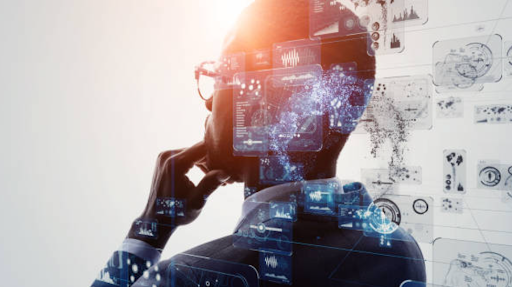 People wearing AR glasses or using AR apps on their phones or similar devices will be able to see an ad pop up in their locations.
Brands have been experimenting with AR and VR for a while, from Snapchat to Instagram filters, to videogames. The new tech has allowed for innovative ad experiences.
The gaming field will be one of them because Virtual Reality (VR) will reach a higher level and will open new borders to in-game advertising.
Augmented reality (AR) will not be restricted to 2D graphical overlays within AR glasses. It will be displayed on surfaces like car dashboards, retail walls, and next-generation mobile devices that double as projectors.
Studies suggest the possibility that even 3D modeled imagery like holograms could be use as overlays on store products and display case countertops.
More devices, people, data, personalization and contextual advertising will revolutionize how we communicate.