Have you ever fallen into a situation where you add an item to your online shopping cart but never get around to buying it? Online shopping cart abandonment is an action taken by a customer in which they add a few products into their online cart but later abandon it without making any purchase.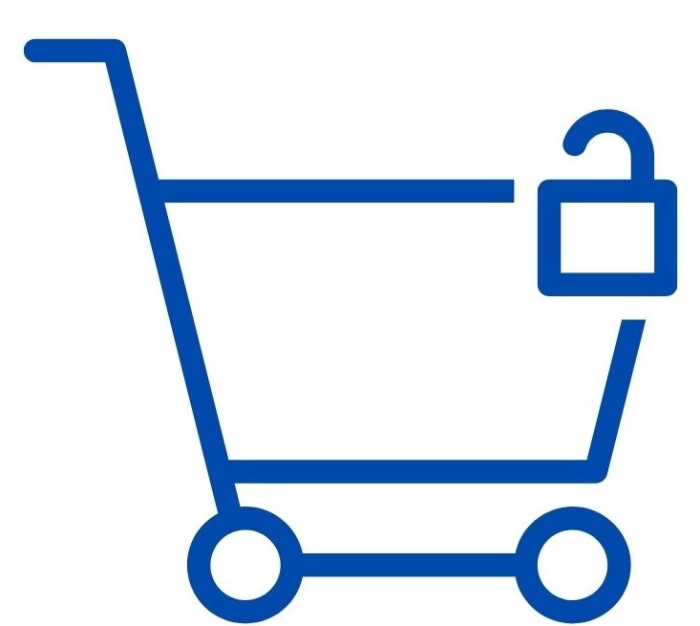 As a retailer, everyone wants their customers or visitors to purchase from their online shop rather than leave! Why is shopping cart abandonment a problem? And why do customers leave something they like behind?
Alright, we're gonna discuss the causes of shop cart abandonment and its effects on retailers & relevant solutions. According to Forrester, about 88% of the total online purchasers have abandoned their cart without completing the payment. And it's time we need to tackle it!
Why is Online Shopping Cart Abandonment A Problem for Retailers?
For a long time, offline retailers have considered eCommerce as a threat to their business. However, the overall purchase scenario depends on the customer's experience on that platform.
It doesn't matter whether you have an online or offline retail shop, every customer has its comfort space and if the business service fails to hit that point, the customer abandons them.
Retailers like Sears and Toysrus failed due to their lack of adaptation to the changing world trends. Retailers and eCommerce sites both have their pros and cons, but one thing that only eCommerce sites face in abundance is Shopping cart abandonment.

Top 5 Reasons for Online Shopping Cart Abandonment
Everyone wants to tackle the problem. But first, try to understand the customer's perspective. After all, no one abandons something they like unless they face external forces. Sometimes, these can be other aspects of your website itself!
Delivery Time & Cost Of Shipping
Several reasons have come up for online shopping cart abandonment. One such reason is the delivery time of the product and the cost of shipping. Many buyers rely on online stores for fast delivery but when the delivery time exceeds their expectations, it results in shop-cart abandonment.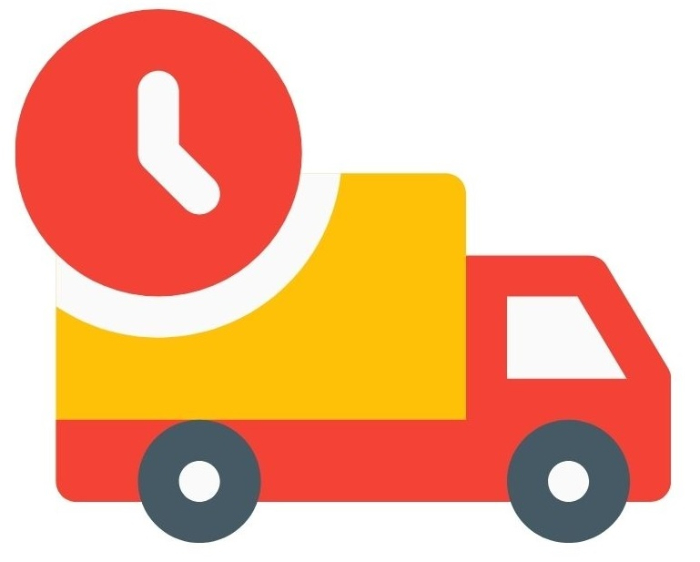 Besides, sometimes the additional charges included for shipping get high, resulting in abandonment. The delay in delivery and high shipping cost has become the main reason for turnoffs.
Shoppers look for products that have quick deliveries and no shipping charges. However, it gets difficult for the retailers to avoid shipping charges in all of their products due to transportation fees. Similarly, shipping charges depend on the mode of transportation and the head location of the seller.
Price Too High Or Complicated!
If you think that shipping cost is the only factor for shop-cart abandonment, you are wrong. In general, the high price of a product can get in between the customer purchase. If a customer is interested in buying something but the cost of that product is beyond their budget, they won't purchase it.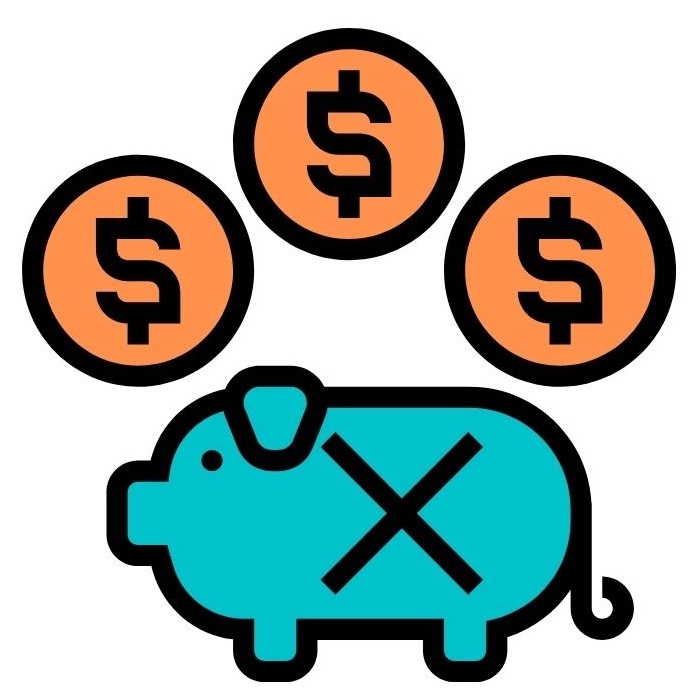 Complicated pricing means the mean value of the product along with additional tax charges that display during checkouts. Customers are majorly interested in overall costing instead of detailed billing sheets.
They Are Not Ready To Purchase
Sometimes, people visit an online retailer shop to track down things they might buy in the future.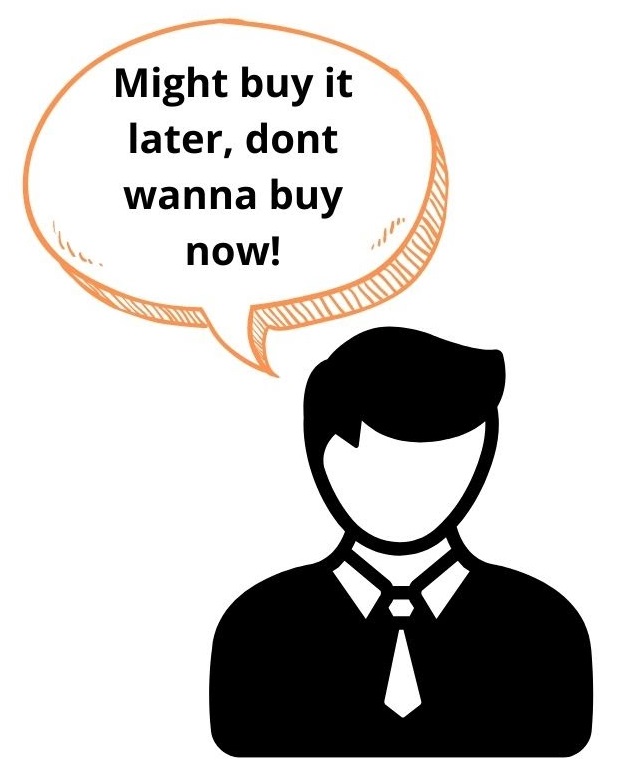 It gets convenient for customers to note things they like by adding them to their online shopping cart since it's easier to access the shopping cart from any page of the eCommerce site.
However, some of those customers may visit again to buy products they added to their shopping cart.
Payment Issues
Several times it happens that the customer proceeds to checkout, but the mode of payment they use is unavailable, or the server fails to proceed with payment. In such a case, the customer has no other option but to abandon the online shop cart without making a payment.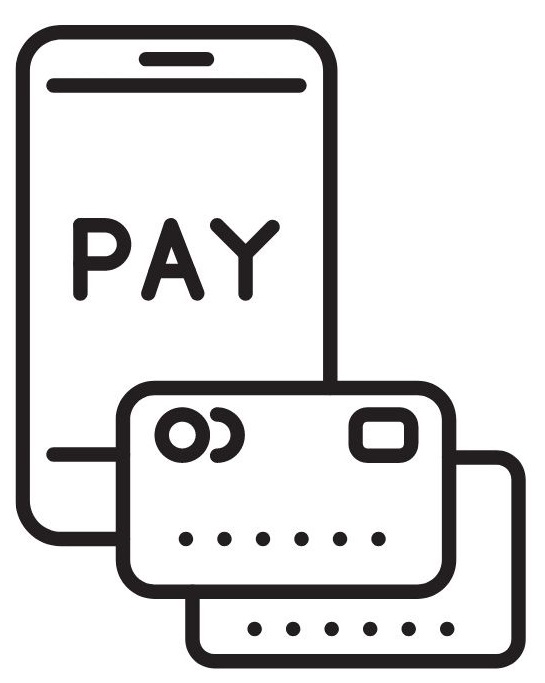 Mobile Payments often face more payment issues than any other payment device. It occurred because most of the websites support desktop versions that are not optimized for mobile devices.
So, a majority of young users who make payments using their mobiles abandon shopping carts.
Poor Website Experience
If a website doesn't have a user-friendly interface and leads to several issues while browsing, it can affect the online shop cart abandonment rate. Believe it or not, your site's overall work plays a vital role.
For example, a customer wants to buy cosmetics but your site doesn't have a primary category for cosmetics. In this case, customers have to manually search for the products they want.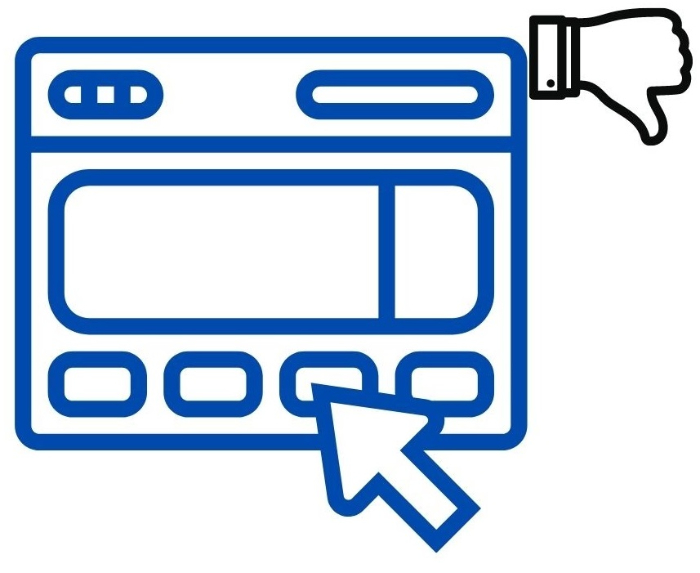 It can result in abandoning the shop cart or the overall website. Therefore, it gets necessary to manage the overall user interface of your eCommerce site.
10 Ways to Reduce Online Shop Cart Abandonment
Gain Trust Of The Customer In Your Transaction Process
Many customers hesitate to make payments due to the risk associated with online payments. Several sites ask the customers to fill in transaction forms with sensitive information like their credit card numbers. Such details can make customers hesitant and might bring doubt for your transaction process.
Make sure you use some trusted security logos in your transaction forms as this will build the trust of your customers.
According to a Shopify survey, 61% of customers quit payment due to lack of security logos in the transaction forms.
However, it also stated that 75% of the customers leave payment procedure because of the unfamiliar security logo in the transaction form. Therefore, it gets necessary to use a logo that people are familiar with (for example, Norton) in your eCommerce transaction forms.
Display Thumbnail of The Product During The Payment
Not many people will forget what they added to their shopping cart. Sometimes, the customer gets distracted and doesn't keep an account of the products in their cart.
In that case, thumbnails can work as a reminder for the products they have in the cart. In fact, they will find the convenience to look into the products they added to the cart before proceeding to the payment window.
When customers enjoy their shopping experience, they tend to return for more.
An Effortless Transition Between Cart And The Website Pages
When customers opt to pay, the website takes to another page – known as the payment gateway. Interruptions or a non-smooth transition can turn off customers. Why do people switch to online stores? For convenience.
Efficiency is the point where online stores score higher than offline stores. Hence, site optimisation is absolutely necessary. This includes optimised, faster-loading pages and user-friendly interactions. Having a smooth transition can make users look forward to the next checkout page instead of opting out because of a forever-loading animation.
Tip: The more friendly your website is for customers, the more chances of their revisiting increases. Therefore, eCommerce businesses with optimal sites have high conversion rates.
Multiple Modes Of Payment
While buying something, you don't want anything to interrupt your purchase. Similarly, your customers don't want any interruption that makes their payment inconvenient.
The main reason for seeing a decrement in conversion rate is the mode of payment. Some customers use a credit card while others use debit cards. Make sure to offer different payment modes like debit card, credit card, cash on delivery, PayPal, etc.
If you can do this right, you can remove the boulders that occur between your customer and your product sale.
Implant Strong Action Buttons
When a customer adds something to their cart, they're primarily thinking of purchasing that product. Implanting an action button, like the checkout option in the cart itself, can trigger the customer to initialize payment.
Also, it may improve the efficiency rate of your site for the customers. Make sure to use powerful words for your action buttons instead of a word like continue.
However, many sites fail to set firm action buttons on their sites due to several underlying reasons, which does nothing but increase the online shop cart abandonment rate.
Use Progress Indicators
Standing in a line may get boring and you might want to know your progress rate. Just like your daily life experiences, waiting for your online payment procedure to end without any clue of progress may look tiring. Giving your customers a broad idea of their payment progress can help with the payment procedures.
This progress indicator triggers them to believe that buying something from your website by following a few steps is simple. You can also allow them to save their payment progress, reducing the chances of redundancy.
Mobile Optimized Websites
Mobile phones have become a vital part of our daily lives. When websites have an optimal interface for mobile, they help customers purchase whenever they want. It may boost the conversion rate of your eCommerce business as well.
According to a survey done by Retail Dive, 4 million people own mobile phones. Out of which, 25% of users rely on their phones to access the internet.
Make sure to turn your websites good enough for mobile phones and responsive. By doing so, you can attract more of your targeted customers to initiate the payment procedure.
Increase The Loading Speed Of Your Site
In a survey, Shopify stated that 15% of customers leave payment procedures due to website time-out, and 24% of customers quit because the website crashed.
In a modern era when everything is moving fast, you can't expect your customers to invest their time in waiting for your website to work appropriately.
Customers will leave if your website takes more than usual time to load. Therefore, it's necessary to make sure your customers have a smooth running experience with your eCommerce website.
Incorporate Realistic Content Creation
Imagine you want to eat a pizza that you saw in the TV advertisement. But, when you ordered that pizza, it was no way close to the advertisement. Is it disappointing? It is!
When the customer gets something from your online store, they wish to get exact products as displayed on the site. If the product turns out to be different, the customer feels betrayed and abandons your store.
In case you don't want to lose any customer, you have to be on the real-view side. By doing this, the trust of your customers will touch the roof and they will be more likely to return.
Transparency In The Prices
Customers get disappointed when they realize additional payments like the cost of shipping, GST, etc., at the time of checkouts. Due to this customers abandon online shop carts. As an online business retailer shop, you can induce your customer's interest in your online store by providing transparent rates of the products and their shipping charges.
This tactic may decrease the online shopping cart abandonment rate as customers will think twice before adding something to their online carts. Furthermore, it reduces the chances of bounce-back rates from the customers.
According to Statista, 65% of shoppers abandon shop carts due to unexpected additions in the rates of the products.
Best Tool for Reducing Online Shopping Cart Abandonment
When it comes to reducing online shop cart abandonment, I use Growave Shopify app to do it as it helps us with not only cart abandonment problems but also makes it possible to create reward and loyalty programs to make your customers feel like insiders.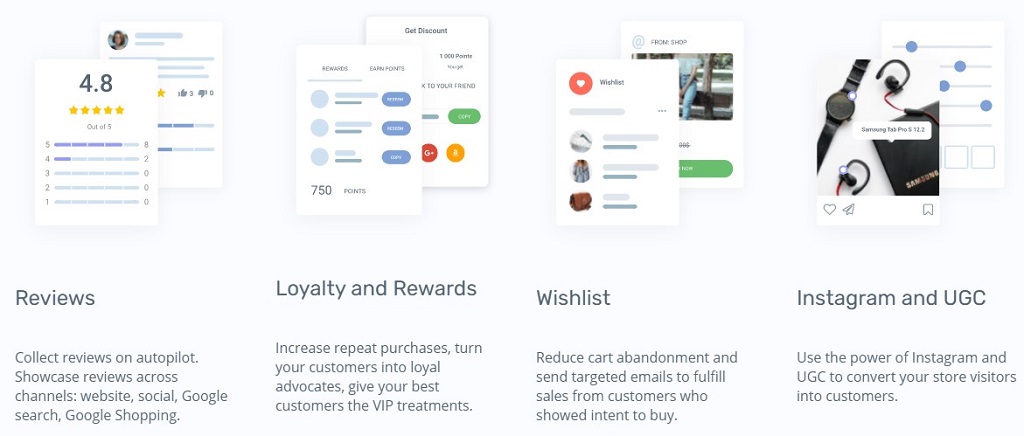 Read this Growave review to know how you can leverage it for your Shopify store to reduce online shop cart abandonment.
The Bottom Line
Online Shop cart abandonment has become one of the main problems for many eCommerce businesses. However, research on the reasons laid above and strategizing a two-step goal that suits your online store will decrease the abandonment rate.
If you succeed in converting the abandonment customers into buying your products, your business will set the highest purchase history. Planning strategies based on your business analysis can boost your conversion rates, preventing mass online shop cart abandonment.