As we are four months into 2021 and eCommerce is still the talk of the town, the time is right for a Shopify review.
You must be living under a rock if you have not heard about Shopify yet – Guess what? it's still the best-known platform for creating online stores.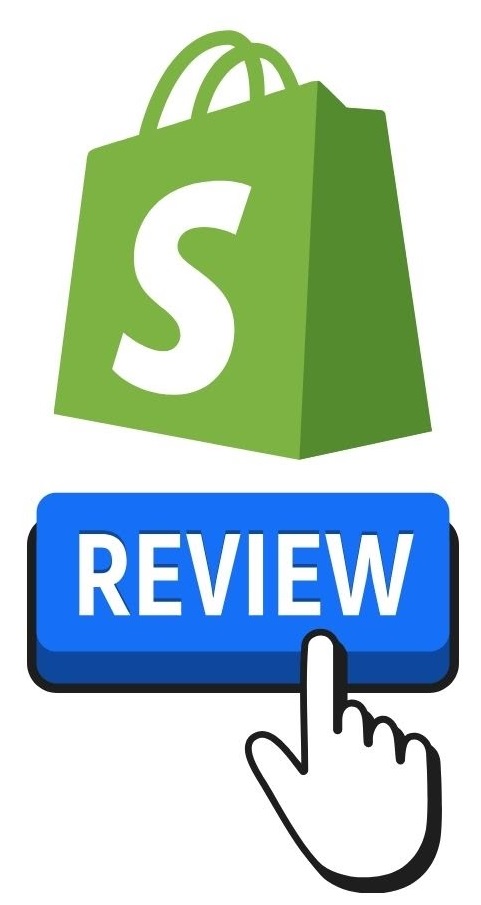 Over the course of the last few years, it has experienced immense growth and currently hosts over 1.5 billion stores and has 5000 employees. And the numbers are still going up.
However, most popular doesn't always mean the best, so if you have ever wondered "Is Shopify still worth it?"
Let me the do the Shopify review so that you and I can understand it better.
Pros and Cons of Shopify
Every platform has its good and bad sides, no matter how popular and used it is. Let's take a look at the pros and cons of Shopify.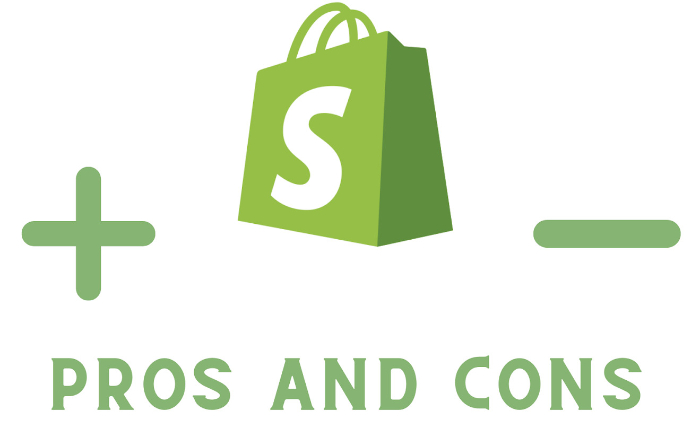 Pros of Shopify
Shopify Review for Its Simplicity & Ease of Use
If you are looking into Shopify review, you most likely want to become a business owner, not a software developer. And that's the idea behind it – to help you create a website without having to be a technical guru. The platform was created so that the process of setting up an online business can become quite simple and easy.
Registration takes only a few minutes and building the store is intuitive. If you get stuck and you need some help – it's available everywhere.
A quick google search can give you loads of step-by-step tutorials on how to do anything – from picking and customizing a theme to creating shipment options. And if you are experiencing a technical issue, Shopify's customer service is there for 24/7.
In the end, the platform lets you make a store that looks professional without paying any web development team.
Fact: 150,000+ Stores Use Shopify and Tesla is One of Them!
Shopify Review of Customer Service
Shopify wants to help you run a business, not work as a support engineer. You don't want to be dealing with technical issues on a day-to-day basis, as it will only stunt your growth as a business.
That's why it offers 24 X 7 customer service through three different channels – email, phone, and chat. The good thing is that they really are responsive and looking to solve the issue you are experiencing.
Additionally, help can also be found on the Shopify review forum and the articles on the help section of the website. Not only this, many tips and tricks can be found on the Internet. This is how you probably found Conversionskitchen.
Customizable design
First impressions is the last one – I'm certain you've heard this phrase plenty of times. Even though we want to think looks are not that important, research shows that they are.
When a customer opens your store for the first time, the impression you get at that time is the one that's gonna decide whether you have a long-lasting customer or a turn off.
Your store has to look polished and professional. Full of useful information and easy to navigate.
Shopify lets you achieve that with its themes. They offer a variety that you can choose from and they are all aesthetically pleasing.
Note: Shopify offers 8 free theme templates that you can use until you have the capital to get a custom one.
Another thing I want to talk about in my Shopify review is its categorization. It separates the templates into different categories, depending on the type of product they're suitable for, so you don't have to waste time browsing.
Marketing is easy
SEO is the bread and butter of digital marketing. It's what you should capitalize on to create a successful online store.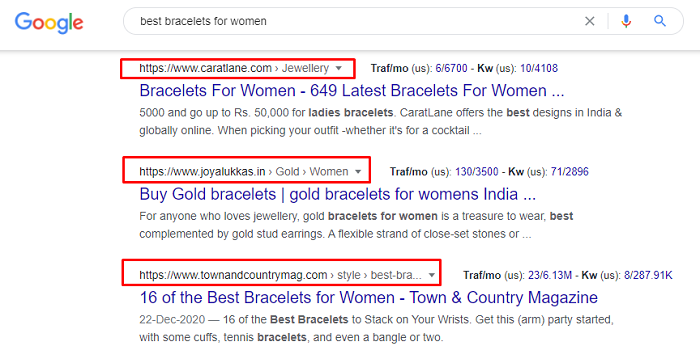 However, when you are a beginner or if you are short on time, you may not want to deal with all the tiny details needed to achieve a better rank on the search engine.
That's when Shopify sweeps in and saves the day. The platform has a ton of SEO apps that do the work for you.
In addition, there are plenty of other marketing tools that you can utilize for your store.
Do you know what else is more interesting than any of this? Shopify lets you create an affiliate program, generate discount codes, and link your products to social media channels, isn't it cool?
If you're into analytics, some add-ons will let you dive deep into the data of your store.
Abundant App Store
When I say abundant, I'm not joking. The Shopify app store has over 1,200 plugins and applications available. I wouldn't be exaggerating when I claim that you can find anything there.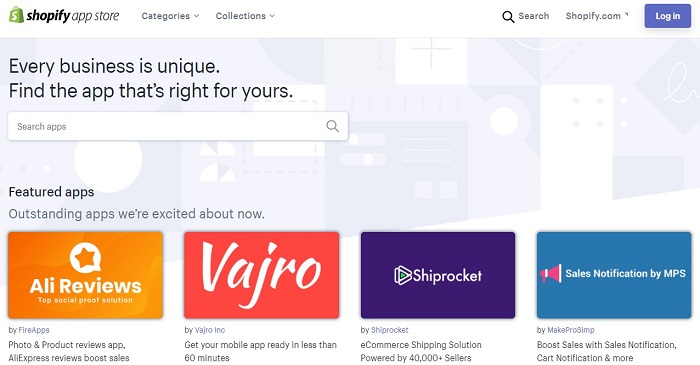 Some apps take care of business processes like inventory management, shipping options, and even accounting. Others help you optimize marketing and design.
Just because Shopify works hand-in-hand with a lot of third-party software development companies, it offers the best kind of tools that are specifically made to serve a particular business need.
Using the Shopify app store is as easy as surfing PlayStore or IOS Store. Or we can say, as easy as reading this Shopify review 🙂
Options for Scaling
So far I've talked a lot about how great Shopify is for newcomers into the eCommerce space. Well, now I'm taking a turn and telling you that it's also one of the most supportive platforms for big companies and growing start-ups.
Shopify has 3 different plans with each one unlocking more features (usually needed for bigger businesses).
Recently, they launched Shopify Plus – a special version of the platform created specifically for large corporations that have specific needs.
Cons of Shopify
All great things come with some side effects. The same is applicable for Shopify. While it's an overall terrific eCommerce platform, it does have its downsides.
It's up to you to decide whether they're a deal-breaker or not.
Poor content marketing tools
Creating content related to your product is one of the best marketing strategies for your online store. It broadens your customer base by educating them, providing useful information and entertainment while including your product in an organic way.
Shopify's CMS system is not the best – it only offers the basics that doesn't allow you to publish blogs or vlogs.
Although the platform offers a custom blogging system, it's a far cry from the functionalities of WordPress. Let me give you an example – the layouts you can use are limited and you can't do anything unique.
All in all, I would like to include my Shopify review that although it gets the jobs done, a lot can be improved so that businesses can utilize content marketing better.
Limited product customization
Out of the box, Shopify lets you choose one of up to 100 variants of a single product. The issue is that these variants can involve only 3 product options.
Let me make it a bit more clear- if you're selling dresses, you can allow customers to choose up to 100 variants of that dress, each in three different options (color, size, fit) – but you wouldn't be allowed to let them pick the color of the dress's belt.
The workaround for solving this problem lies within third-party apps that you have to integrate into the store. If we look at the downside, you will have to spend money for such apps.
This may not sound like that much of an issue if you're not selling products that have a lot of variety. However, this is a feature that Shopify has to improve on, especially for larger businesses.
It would be better if more flexibility was available within the platform, without the need for additional software.
How to Sign Up for A Store on Shopify?
If there is anything you remember from me, then let it be this – the mantra of the platform is to keep it easy and simple, just like our Shopify review.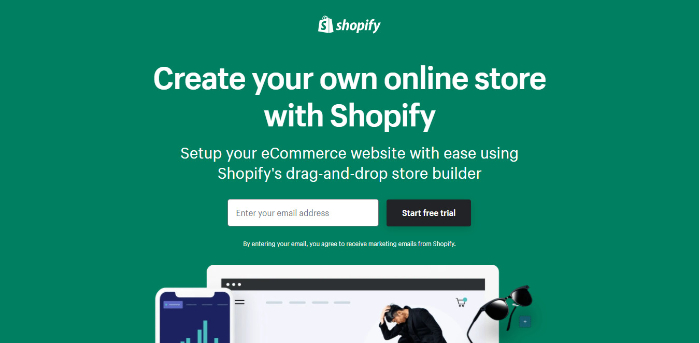 For that reason, the sign-up process is made to be quick and painless. It takes only a few clicks, less than 10 minutes, and a free trial to get started.
Here's my step-by-step guide that I created a while back.
Shopify Features That You No One Wants to Miss
Templates and design
Shopify combines great design with responsiveness. The templates are sleek and pleasing to the eye while working on all devices (mobile, tablet, and laptop).
Along with that, there are many customization options so that you can make your store look and feel unique to the customer. In case you're tight on cash, there are many free themes as well.
SEO features
From the start, you get most of the SEO tools you will ever need as a business owner. However, Shopify also lets you integrate third-party software into your store, so you can optimize your marketing strategy even further.
One downside of the SEO features is the URL naming convention. Sometimes, they are a lot longer than desired and contain many unnecessary words at the end, which can stunt your ranking on the search engine.
Product presentation
Shopify aims to provide you with everything that you may need to give customers a right vibe for your product. You can use all different kinds of media for showing your product in the store – videos and photos are all allowed.
Besides this, clients can also zoom in on the items you're offering.
Product variants
After you define your 3 options for each product (size, color, fit), you get all the different variants for the product.
These variations may go up to 100. If you need more or you want more specific customization, the only route is the app store.
Shopify offers a ton out of the gate with the 3 main options and 100 variants. But, this might not be enough for larger corporations and the only available route will be third-party software.
Abandoned cart recovery
This is a feature that is used as a sales driver by most companies. What it does is automatically send customers emails, reminding them of items in their cart that they haven't purchased yet.
The downside is that it's not available in all Shopify plans.
Payment options
There are more than 100 external payment processing apps available for Shopify. Those include PayPal, manual payment options, and even BitPay. A major upgrade is the introduction of Shopify Payments – an integrated app within the platform that will get rid of some of the transaction fees, regardless of the plan you're on.
SSL encryption
Having SSL encryption for your online store is a must. First, it makes sure that your website doesn't get blocked by web browsers (that way customers don't think of your shop as a scam), second it improves your rank on search engines since security is important on their ranking scale.
The good news is, this certificate comes included with all Shopify plans and you just need to activate it without any additional cost.
Shipment options
Good and fast delivery is key for eCommerce. Shopify knows that and so it offers a ton of customization options for it. Right from the start, you can set individual shipping rates for a product, a country or by a specific carrier.
Other than this, there are plenty of third-party apps that can automate parts of the shipping process and make your life easier.
Dropshipping
If I don't talk about Dropshipping while giving a Shopify review, I would be punished in hell.
Oh Cmon, it's one of the reasons why Shopify blew up in the past year. The simple and easy connection with the Oberlo app makes the platform ideal for the dropshipping niche.
At a negligible cost, you can build up a store. After that, you can get inventory from places like AliExpress or Alibaba using great extensions like Oberlo.
Tax settings
Shopify allows you to display the VAT for all of your products. It also lets you set tax rates individually. Just remember, it might turn out to be different for each country you sell in.
Inventory management
Shopify manages your inventory. It keeps track of all items you have in stock. When you run low on certain items, you get automatic notifications from the system.
As a matter of fact, you have an included POS system to manage both online and offline sales and inventory.
Importing and exporting product data
You can import data from different platforms – WordPress, eBay, AliExpress, and CSV files. This can save you quite a lot of time if you're migrating an already existing website to Shopify. If you decide to export your product, you have the ability to do that in CSV files.
Customer service
Shopify offers incredible customer service. You can contact them by phone, e-mail, or chat. Those who have a Shopify Plus plan, they can get a dedicated engineer for store building and technical assistance.
Getting to Know About Shopify Themes – Are They Good?
As I already told you, the way your website looks is important. It's one of the first impressions your company makes on a potential client, which means it has to be great.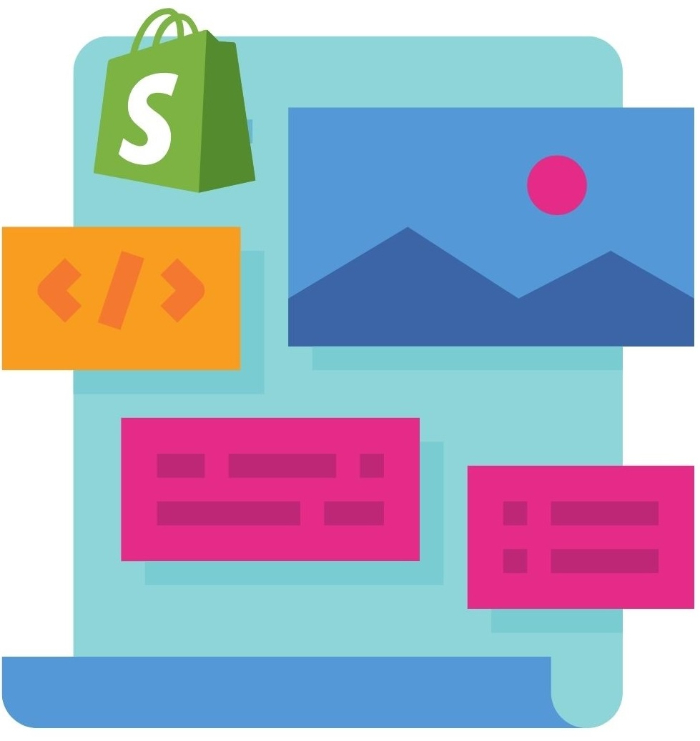 Shopify offers a variety of themes you can use for your store. There are 9 free templates. If you don't like them, the platform offers 64 paid ones. Both the free and the paid ones are responsive and customizable. They look and work great on all devices – laptop, phone, or tablet.
You can search for the ones who fit your store by:
Layout style
Homepage type
Industry
This makes it easier for you to find the best choice for your business. If you want to be 100% original, you can create your personal theme for your store. The theme code is easily accessible and you can find help on the Internet.
However, if you're just starting, I would advise you to go for a theme that is already proven to be working. You don't want creativity to cost you.
In terms of design, Shopify favors minimalist, aesthetically pleasing styles, that are easy on the eyes and look professional.
So, you may ask "What's the final verdict on Shopify themes?" – the short answer is – they are good, even great.
What About the Payment System in Shopify?
Shopify lets business owners integrate more than 100 payment gateways. You can switch from traditional apps like PayPal to futuristic ones like BitPay (which lets users purchase items with Bitcoin).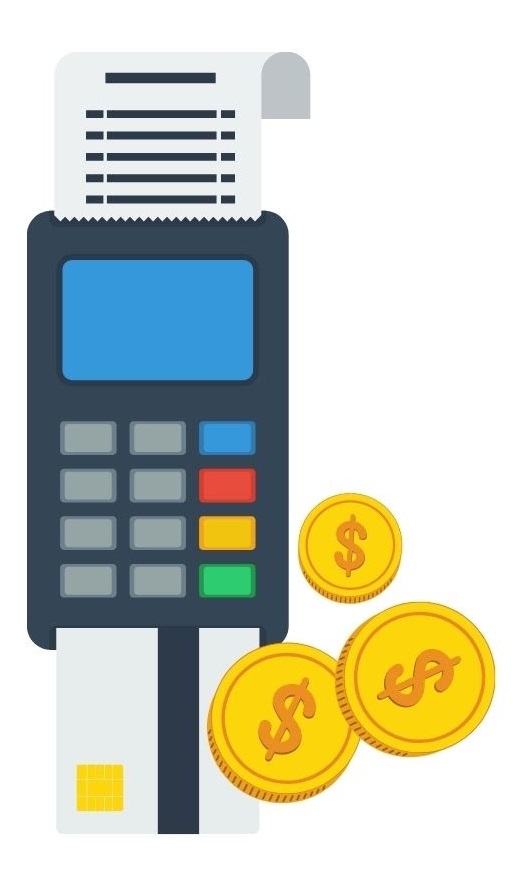 On top of that seamless integration with third-party apps, Shopify offers its own tool called Shopify Payments. The idea here is to cut out the middlemen (for example PayPal) because Shopify believed they can deliver a better experience to customers. As with any tool or should I say service, Shopify Payments also has its pros and cons.
Let's start with the positives.
Pros of Shopify Payment Gateway
Removes Extra Transaction Fees: This is one of the ways Shopify tricks you into using their app, removing the commission that usually takes on top of gateway fees.
It's Not Exclusive: You can still let users pay through offer gateways like PayPal while having Shopify Payments integrated.
It's Seamless: You already have it on your dashboard from the moment you create the store. No need to look for other apps or do additional integration.
Now that you know what's good, let's switch sides and look at the downsides of the tool.
Cons of Shopify Payment Gateway
Funds Might Freeze All of A Sudden: This can happen when they're investigating chargeback errors or suspicious activity.
Additional Fees: Every time a chargeback happens, you have to pay 15 dollars for it.
Limited availability: It's not available everywhere – if you're not in one of the supported locations, you can't use it.
A curious thing to look at here is the fees that you get with Shopify Payments. At first sight, it may look like there are not any, but depending on your plan and payment method, you still have fees for each transaction:
2.9% + 30c for the Basic plan
2.6% + 30c for the Shopify plan
2.4% + 30c for the Advanced Shopify plan
The biggest advantage of integrating Shopify Payments is transparency. The fees are clear from the start, you know what you're getting into, and it's easy to set up and use.
Of course, what's great is that it's not exclusive – it gives you a ton of choices and you can set up more than one payment gateway. Just be smart and do your research on each payment method beforehand.
How Much Will Shopify Cost You?
As a business owner, you always have to calculate your costs carefully. Shopify gives you different plans that have their own features and costs. Here's the rundown:

Shopify lite – $9
This is a Shopify add-on that you can integrate with either one existing website or even a Facebook page. It's a cheap and limited way to get into online sales for businesses that are just testing the waters of eCommerce.
Basic Shopify – $29
This plan gives you all the needed features you need to open and manage an online store. It's great for smaller businesses and start-ups, as it has the fundamentals without the extra features needed for bigger ventures.
Shopify – $79
This is the best plan for growing businesses – if you started 6 months ago, got some traction, you're seeing more and more traffic and sales, you need some extra features to make life easier for you, then that's the plan for you.
Advanced Shopify – $299
This is for companies that are on the verge of becoming large corporations. It offers multiple staff accounts and other advanced features.
Shopify Plus – custom rates
A new version of the platform, tailor-made for huge corporations that need to start big. It offers dedicated support by an engineer, advanced security features, and options for selling in multiple currencies.
Is Shopify Worth Using in 2021?
If you want a platform that's easy to use, offers plenty of customization, and transparent, this one is 100% worth it, just like our Shopify review.
Despite the heavy competition on the market, it remains the most popular eCommerce platform so far and that's not by chance.
Shopify offers everything you need to run an online business – it's easy to learn and use, has a supporting online community, and can be scaled if your company keeps on growing.
For now, I don't see any platform that rivals Shopify as a whole, so don't worry, start using it and you will see that it really is as great as I make it out to be.