A great Shopify product page offers several perks: it increases conversion rates, decreases bounce rates, and improves page ranking. Besides this, it urges your visitors to purchase your stuff. And you can't deny the fact that having a lot of people who don't want to buy your things is worthless!
You win when you convert them as your customers. To do so, you should design or upgrade your website that looks appealing and good enough to influence.
Here are some fantastic methods for creating a highly converting Shopify product page that is exactly what your customers crave for.
What Makes A Shopify Product Page Convert?
Shopify product pages that convert require your energy, dedication, patience, and creativity. More importantly, you need a strategy to enjoy its benefits.
After experimenting on several things, we confidently say that we can help you design your best page.
We suggest you design a simple and easy-to-use Shopify product page as being simple is the new trend. To achieve tremendous heights, you must focus primarily and continuously on these twelve areas.
Load Speed of Shopify Product Page
If your website doesn't load for at least 3 seconds, you will lose a lot of money because Google would never prefer your slow website over fast ones, as simple as that!
So look at this carefully.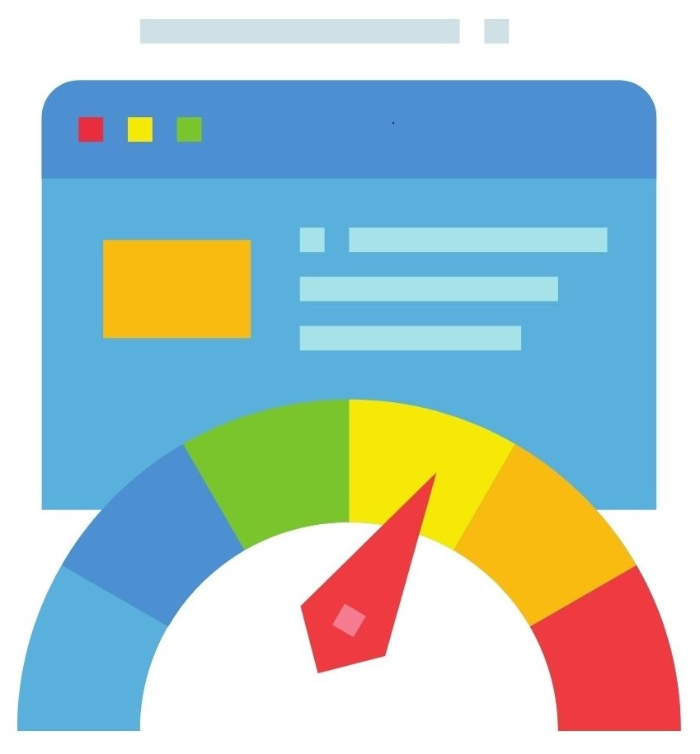 Your Shopify product page should be responsive and fast, providing a fantastic experience for browsing and purchasing. Did you know that there are free apps that are used to improve speed? One of the most well-known is Page Speed Optimizer. Make the most of it and keep an eye on your load speed at all times.
Always check your site's performance on Google Page Speed and fix any issues that arise.
User Experience
We adore the simplicity, and thousands of others do as well. We've seen that nobody enjoys unexpected pop-ups in the middle of a shopping trip. As a result, we recommend that you keep your Shopify product page basic and easy to convert.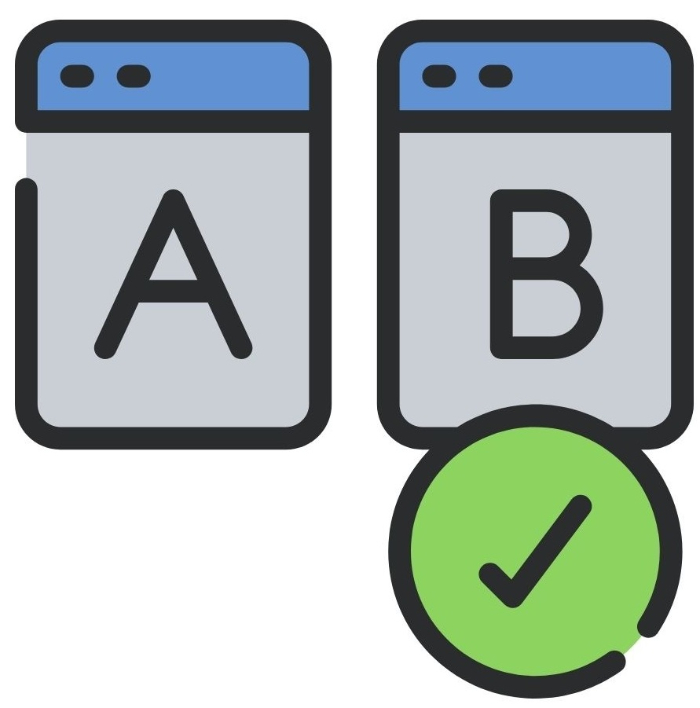 Design Whitespaces for your Shopify product page to remove extraneous components and make your items more noticeable. It enhances readability and raises your customer's attention span. Finally, we want your consumers to have a positive user experience, that's all.
Design & Structure
When we navigate across pages, we are drawn to the design and organization. We believe that anybody involved in an online business should have a website with a great style and structure.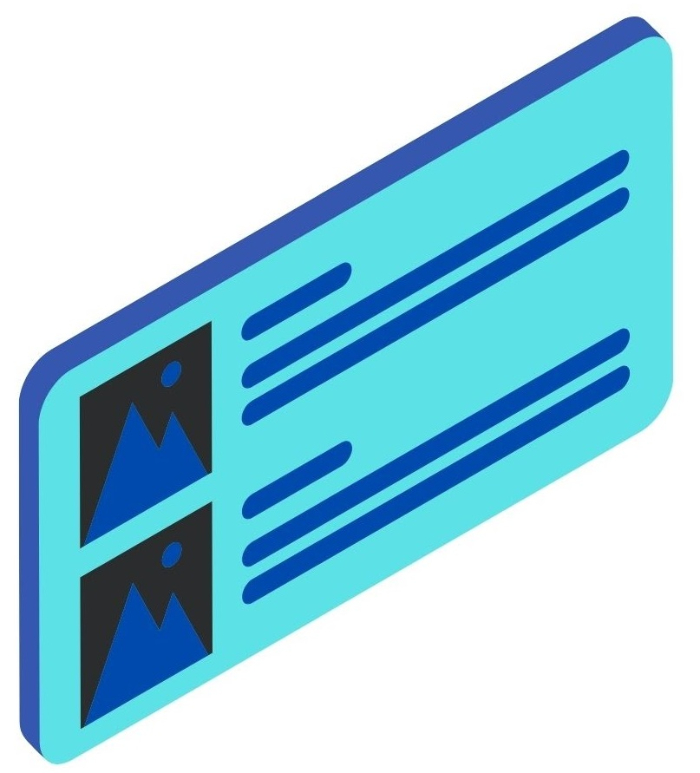 For us, it's overwhelming to see the cluttered design. Even if the products are good, the experience matters the most.
An amazing website features a product name, description, photos, CTA, and so on, all of which should position in a way that consumers find appealing.
High-Quality Images
Since buyers can't touch or feel your things as your shop is online, high-quality photos will suffice. Everyone loves cool images and you should put high-quality images of your products.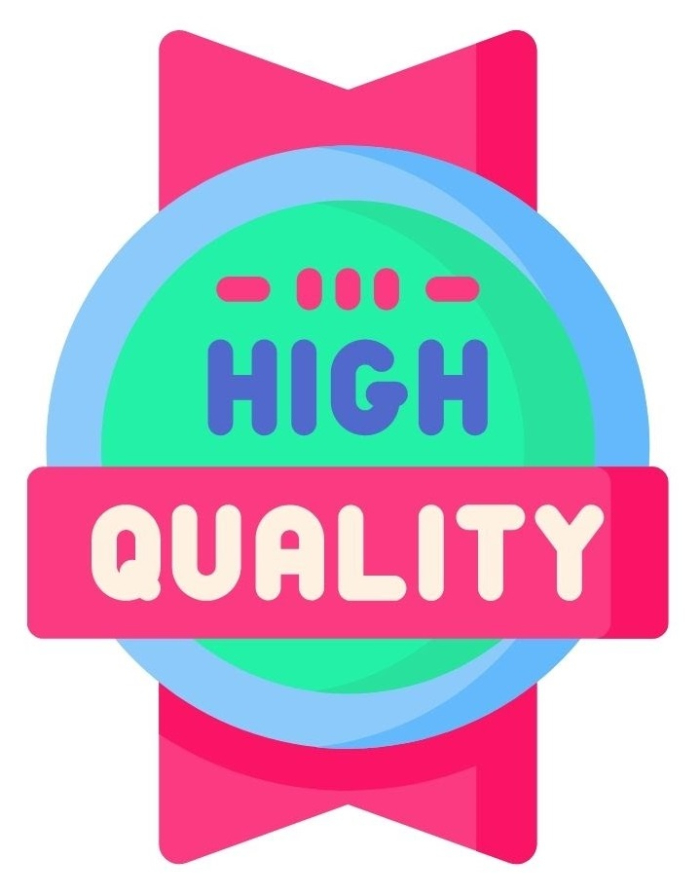 It shows off your products in their natural state, which increases the likelihood of conversion rates. So, make sure you photograph your things from various perspectives and upload them correctly.
Make Your Product Title Specific
We've seen and experienced the benefits of a longer title. This strategy should be used in every product title to get great search results. Best Adidas sports shoes for women under $50, for example, is preferable to Adidas shoes for women.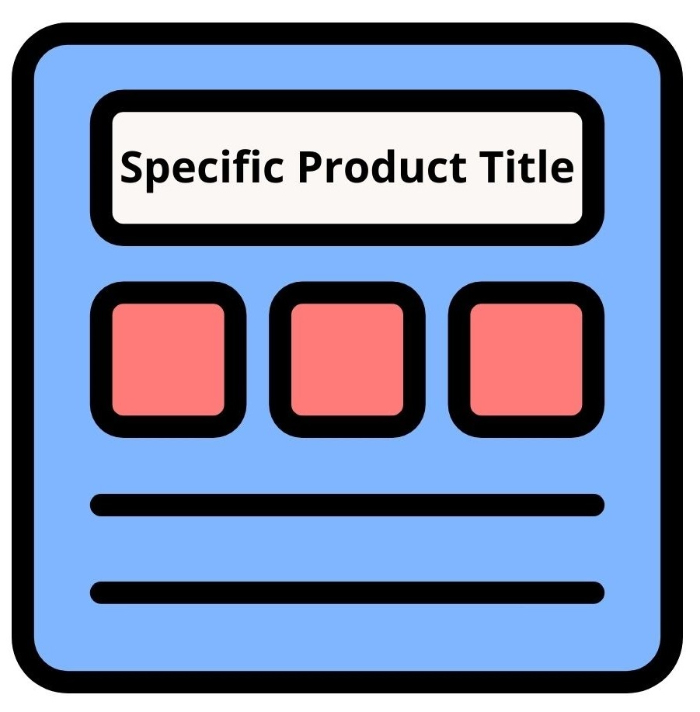 For us, we would definitely go for the former. that's how customers learn about your product at first place – The Title
So, the longer your product's name or title, the easier it is for the customer to find it. More importantly, there will be more SEO juice as Google might pick up on the keywords.
Informative Product Descriptions: Alleviating Customer Pain Points
Your product description should be descriptive and revealing for its customers.. Always keep your product description crisp and catchy to unfold the information to keep eyes of your customers glued.
If I were a customer, I would pick something that would give me crisp details, creativity, and a view I've never seen before.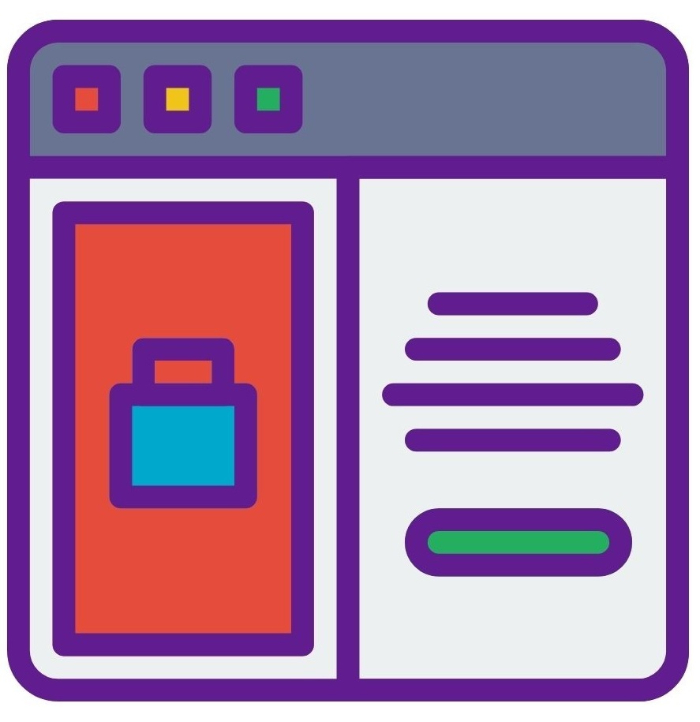 Product descriptions complement the images and assist customers in better understanding or using the product.
Your description should communicate your benefits and be written in a way that piques the reader's interest in purchasing. For example, suppose you have a product such as Adidas sports shoes for women. A synthetic leather and mesh combination upper that provides durability and breathability, the description should read.
Descriptions are your chance to persuade customers to buy your product. You should pay your time on creating the finest product description that can define your brand.
Price Must Be Visible
The majority of people purchase products based on their budget. We're certain you may have the closest ones who check the price tag first and then think to buy.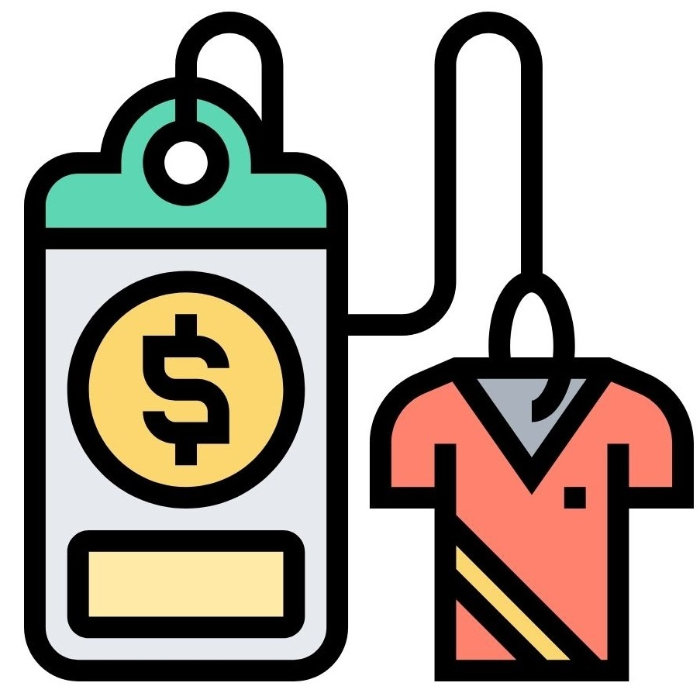 You know, purchasing decisions of customers are influenced by price. Well, it's not always about offers or special coupons, it's about visibility too. The price is the most important factor for them and it should be visible right away on your product. They will not consider the product further if they can't see the price.
We recommend you put the price in a prominent location and if you're discounting the item, strike out the old price and replace it with the new one. This is a common strategy we embrace that works greatly on Shopify product pages.
The Video Influence
We've all heard that a picture is worth a thousand words. But a video is worth tens of thousands. We strongly advise you to use videos on your website. According to studies, videos increase product conversion rates by twofold. As a result, videos are both effective and promising.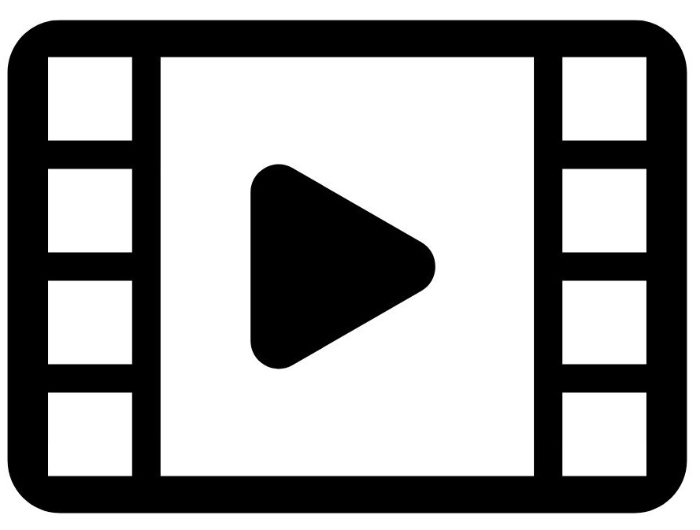 If your product is perceived to be difficult to use, a video can provide a demonstration that boosts your buyer's confidence that the product is simple to use. The use of video can also be used to describe differences in the features of the item. Besides this, a video gives your customers the impression that they are using the product.
If your product is in the electronics or technology category, you should definitely use videos that highlight all of its features.
Show Social Proof
We've seen the effect it has on buyer perception. According to studies, up to 95 percent of shoppers read reviews, feedback, and social proof before purchasing a product. Even we do that for the sake of credibility.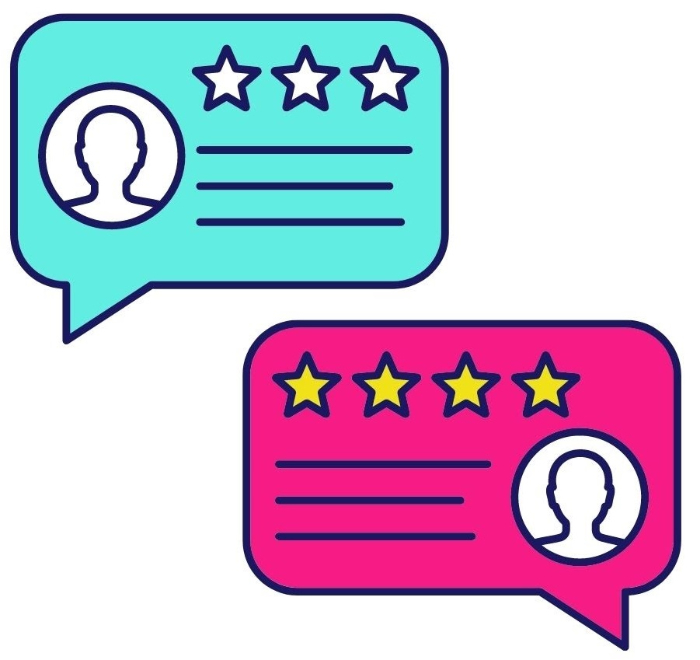 Generally, the more social proof the product has, the better it performs on Shopify. To get great results, always enable the social proof of those products that have been shared drastically to influence your customer positively.
Testimonial & Review Hits Differently
We, too, enjoy purchasing products from other websites based on their reviews. We're confident you do that as well. So, why not make this section mandatory for your Shopify store?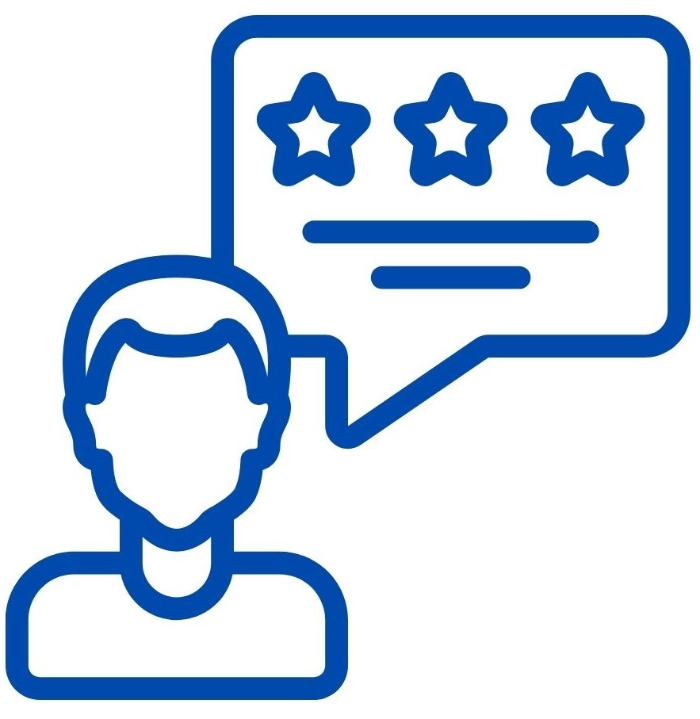 We've seen how reviews and testimonials influence customers. If you're into sports, you should definitely include a review beside your product. What you have delivered to your previous customers and what you claim for will immediately make the audience consider your product through reviews and testimonials.
This helps to convert your audience into customers and build trust with them.
Optimize Your Meta Tags & Descriptions
This may be technical but it's not something you should ignore. We've seen how effective it is, especially in ranking your website.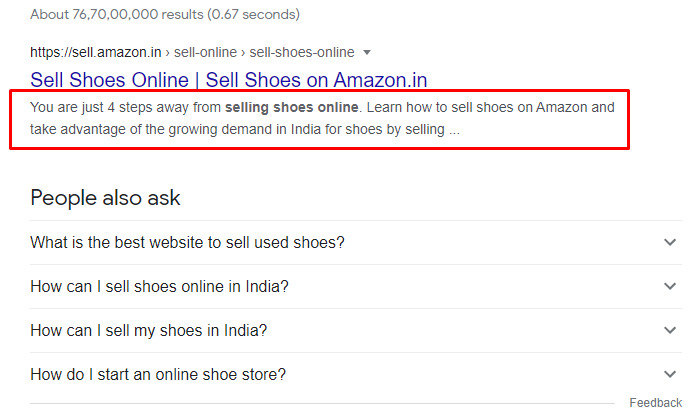 You know, the product titles and descriptions that readers view when they visit your website. However, the meta description is what a visitor sees on Google without visiting your website. When you Google a product, the first thing you see is its meta description outside the website. Meta Tags is the first impression of your product you should be given priority to.
So, never forget to add your important keywords in your meta descriptions to improve the visibility of your products. Never!
Simple Product Page Navigation
It is the ease of access that lends credibility and value to your website. When it comes to navigation, Breadcrumb is
essential.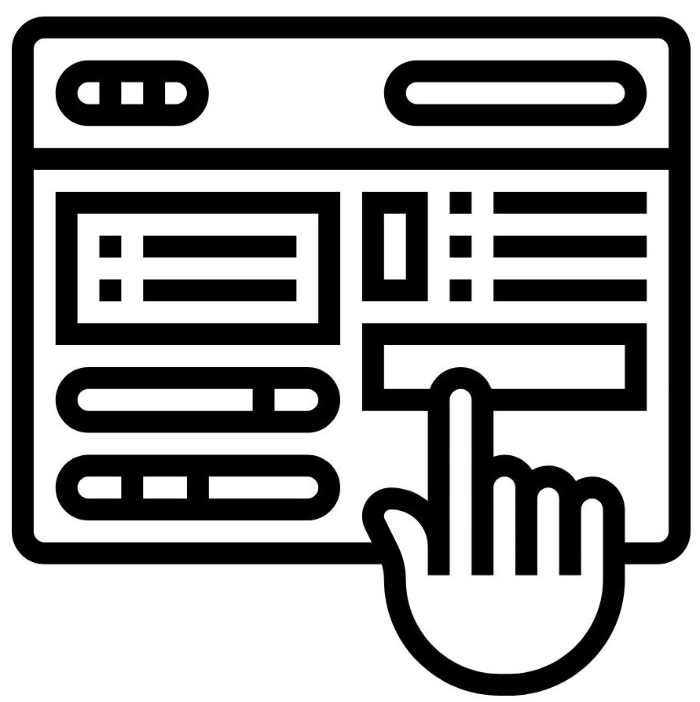 Its navigation functions as a map, informing customers where they are on the website, etc. It understands your product categories greatly, which leads your customer to spend more time on the website and lower bounce rates. Product page navigation should be there on every website, especially on yours to improve user experience.
Now, you know what contributes to making your business stand out from its competition. Let's look at how to create a high-converting Shopify product page.
Building A Highly Converting Shopify Product Page?
There are two approaches to creating the finest Shopify product page. You may either use the Shopify page templates or the Shopify page builder. The choice is yours!
Don't worry, we're here to show you how to create your Shopify product page. We will explain the nitty-gritty of it which will include a product title, description, CTA, Shopify product page sections, and so on.
How To Build A Highly Converting Shopify Product Page?
What irritates you is watching individuals wandering around your business with no intention of purchasing anything. Well, it is simple to drive traffic to your website but converting that traffic is a different challenge.
Consider the first step to be traffic and the second step to be conversion. Therefore, it's critical that these two function in tandem. We recommend you use these five tips to build a high-converting shop.
Encourage Your Visitors to Take Action
Your business's success is determined by how you invest your efforts. You have to be strategic when it comes to online business. Since you have to inform your customers about your products and services. All this can be possible when you employ CTAs such as Newsletter subscription, Social share, and so on.
These may not provide immediate results but they will put you one step ahead of your competition. That's how you keep your prospective customers up to date on your current discounts and services.
Display Content Perfectly
What makes your customers feasible to buy is content arrangements. That's why we recommend you to keep critical information such as ratings and reviews near your product listings.
Additionally, to keep readers engaged, slide some customer quotes down crucial sections of your page. We've seen how effective terms like "Bestselling" or "Shoppers' Favorites" can be in achieving fantastic outcomes. This boosts their confidence to a new level since they realise other individuals are interested in what you have to offer.
Create FOMO in Your Shopify Product Page
FOMO is the latest craze. We believe that scarcity and urgency are important motivators for conversion. We want you to give the appearance that there is a compelling need to complete the deal as soon as possible. The reason is It contains information on bargains that will expire. This creates FOMO (Fear of missing out).
To get amazing results, you can also show a countdown to the last day to build urgency in a unique way. If your brand is in sports, use phrases like "few special products available" or "limited deal." We've witnessed its effect and urge you to make one for your brand.
Make Your Checkout Process Easier
We have abandoned shops just due to their lengthy checkout process. We're sure you don't like it either. As a result,
it's critical to have an easy and simple checkout process.
Display a brief summary of a shopper's expenditure to make your payment options available in as many ways as possible. You know, they will become overwhelmed if the process is time-consuming. They may go and you may lose your company.
Customers should be treated like babies and given the greatest options. To do so, make a few screen clicks and taps to avoid extra work. And you have to reduce the number of steps by providing real-time assistance via a phone number or chat. This assists customers who have received a rejection or are unsure where to input their information.
Offer Great After Sales Service
Some clients are more inclined to purchase if they believe they will receive anything as a result of their purchase. Where possible, provide free shipping or installation. Why do we say this? We want you to build a bond before you market your expensive products on a regular basis.
So, take it a step further by using your understanding of available traffic. Set the minimum required rates based on the amount of money your consumers spend. Customers who purchase a large quantity of items totalling more than a specified amount receive free shipping. Set up shipping zones depending on the location with most traffic.
These are the five tips that transform your website from a mediocre website into a highly valuable store.
Best Shopify Product Page Building Apps
If you're having trouble building your Shopify product page with the aid of a template, going for the best Shopify product page apps should be your smart choice.
There are page creating applications that are used for a variety of goals, such as increasing sales, marketing your items, spreading brand messages, and so on. To get the best experience, we've compiled a list of the top seven tools to assist you in creating the greatest Shopify product page…
Hypervisual Page Builder
It's the most popular service on the market which demands no coding knowledge. The ideas for accessing this are lovely, you can develop amazing landing and Shopify product pages that convert without any coding knowledge.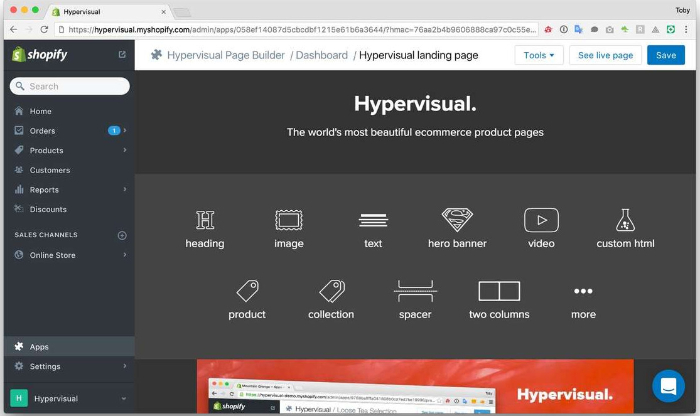 It also works great for collections, blog articles and pages, as well as your homepage, allowing you to create stunning landing pages in minutes.
We find its features impressive as they instantly connect with sites with Google Analytics and your Facebook pixel, built-in email forms, layouts for pages that are compatible with both desktop and mobile devices, and so on.
We strongly urge you to go with this option if you want to develop beautiful product pages that convert.
Buildify Drag & Drop Builder
Buildify Drag & Drop Builder is the best option for creating a Shopify product page. This page builder is really simple to use. Without any design or coding abilities, you can effortlessly customize pages by dragging and dropping widgets. Furthermore, it gives you access to thousands of layouts and features, as well as the ability to connect your website to analytics tools.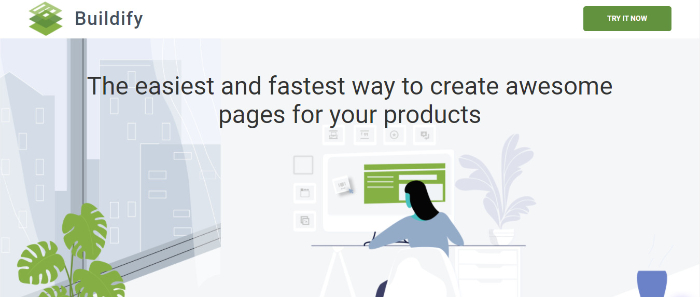 What captivates us is its 50+ free preset Page Templates, which save a significant amount of time. We are confident that you will fall in love with its features that make your product page special and converting.
Page Builder & Pro Page Editor
It's the most popular Shopify page builder for creating great landing or product pages that define your company's aims. It's simple to use and offers a drag-and-drop option for creating amazing pages. Furthermore, it provides 50+ ready-to-use templates, works with any theme, requires no coding knowledge, and so on.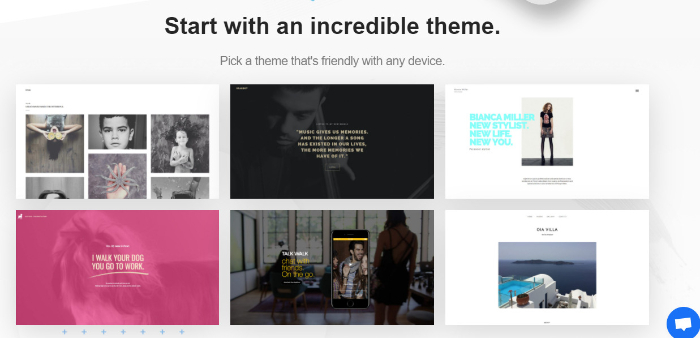 What draws us to it is its exceptional customer service, which you should consider, especially if you're a newbie.
Page Studio Shopify Product Page Builder
It's fantastic for quickly developing Shopify product pages with an exceptional drag-and-drop interface. You don't have to know how to code to make your internet business seem great. Page Studio makes it simple to create any type of Shopify page, including email landing pages, home pages, contact pages, and many others.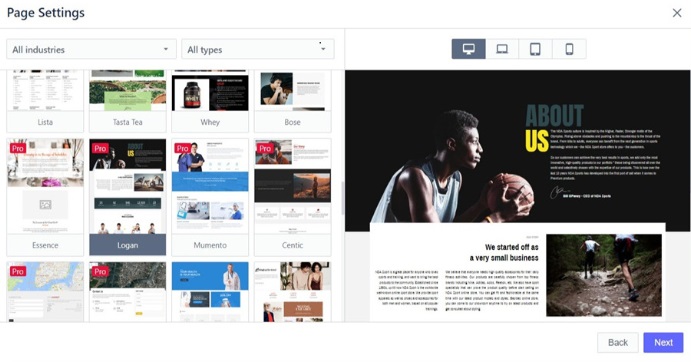 It contains aesthetic features such as the ability to build and update an endless number of attractive pages, administrative capabilities such as the ability to rapidly duplicate, create, remove, and modify the visibility of pages, and so on.
Did you know? It features an award-winning support team that helps you every step of the way, which is outstanding!
Shogun Landing Page Builder
It builds beautiful, fast-loading stores that increase conversions, revenue, and brand loyalty. This page builder is simple enough for novices to use but strong enough for seasoned design and development teams looking for a scalable solution. Just like others, comes up with drag-and-drop functionality, free mobile optimized templates, and so forth.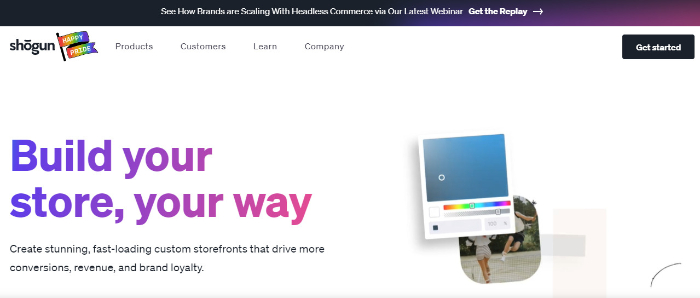 What distinguishes it is its great customer service and booming marketing tools. We believe it has the ability to assist you in designing a strong and adaptable Shopify product page.
PageFly Landing Page Builder
It's the greatest and most powerful tool for creating the greatest Shopify product pages in any field. You have complete control over everything, from the sales landing page to the contact us page.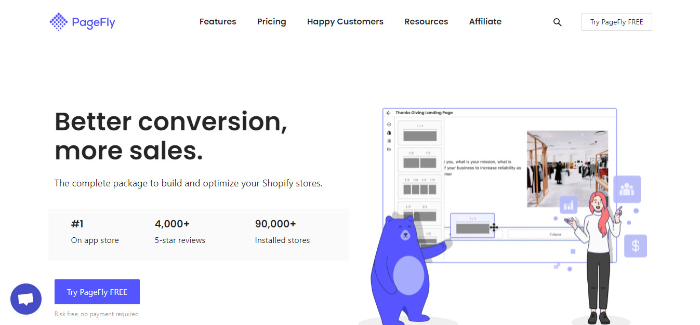 PageFly always remains one step ahead of its competition. The reasons are its offerings because it includes 70+ extremely responsive templates for all themes and page kinds, as well as in-built page statistics, marketing and SEO capabilities, and premade sections such as Testimonial, Hero Banner Slideshow, and so on.
You will be delighted to utilize it because it provides a plethora of fantastic features in its free plan, as well as excellent customer service.
LayoutHub Easy Page Builder
It's a simple page builder that assists merchants in swiftly building up their online shop by providing a wealth of pre-designed layouts and blocks. You can quickly design a landing page, home page, product page, sales page, and nearly any other type of page.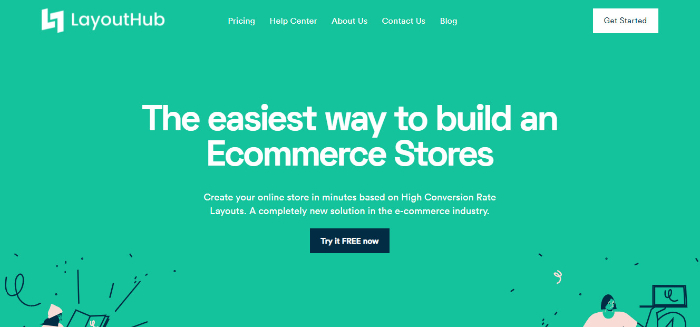 Furthermore, there are prepared designs that are both free and premium in price, which save time and promote your passion for business. In our opinion, this is the simplest app for creating eye-catching product pages.